Zeigler reports that the state lost almost $200,000 in property during the latest quarter
State Auditor Jim Zeigler (R) called state property lost over the summer, "unacceptable." State agencies are missing almost $200,000 in state property for the latest quarter, according to the auditor's latest report by the State Auditor's office. Zeigler's report, released Sept. 5, cited stolen computers and wrecked state vehicles atop the list of losses.
"The total loss to the state, and thus to taxpayers, was $199,689.01 from 81 assets with a depreciated value of $108,345.50 due to the age of some of the items, Zeigler said."
Forty items, half of the losses, were categorized as lost which means that no one knew where these items were or what happened to them.
"This is concerning," Zeigler said.
There were 33 items were categorized as stolen, some from offices and others from employee vehicles or residences.
Eight items were destroyed. Five of those were wrecked vehicles. Three items were broken and thrown out without completing the proper paperwork to scrap the items.
"One of our biggest problems is that not all agencies hold employees accountable for missing items," Zeigler said. "Items reported as stolen require a police report. For all items, whether stolen, lost or destroyed, the agency director must decide whether negligence was involved on the part of the responsible employee. When agency directors deem negligence is involved, they are required to seek repayment from the employee. However, if the employee is no longer employed with the state, there is no recourse for restitution."
"The way current law is written, when the Auditor's Office finalizes a property audit and there are assets reported as lost, stolen or destroyed, a report is sent to the Attorney General's Office to investigate further," Zeigler said. "Responses from the AG's Office usually state that the dollar amount of the losses isn't great enough to offset the cost associated with investigation and recovery to the state, so no further action is taken. Once my office completes an audit, I have no enforcement powers."
Zeigler says that he may ask a legislator to introduce a bill in the 2019 regular legislative session to give enforcement powers of the state audits to the State Auditor rather than another agency.
"Unless something changes, no one will be held accountable for the losses that result from negligence by employees," Zeigler said. "That is not acceptable. Not enforcing the audits eliminates the deterrent effect."
While the State Auditor is a constitutional position created by Alabama's 1901 Constitution, the legislature removed the auditing powers from the Auditor's office during the 1930s. That function is now handled by the Examiner of Public Accounts, which answers directly to the legislature. The Auditor is responsible for doing property inventories for state government.
Jim Zeigle is seeking re-election in the November 6 general election. Miranda Karrine Joseph is the Democratic Party nominee for the office.
Print this piece
Jones criticized for voting to limit Trump's war powers authority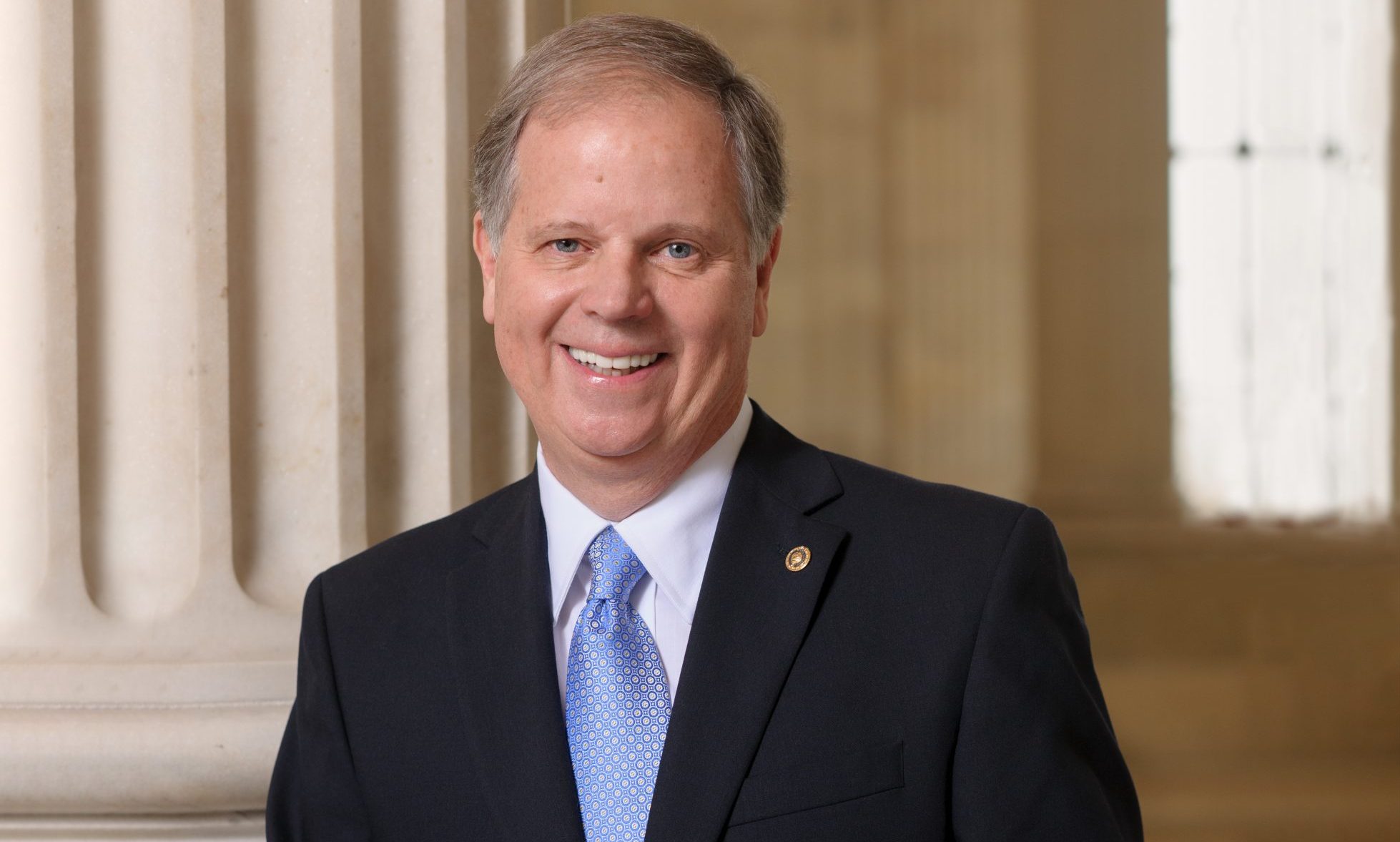 Thursday, U.S. Senator Doug Jones (D-Alabama) voted in favor of S.J.Res.68, a resolution which directs the removal of United States military from hostilities against the Islamic Republic of Iran that have not been authorized by Congress. Jones have been criticized by Republicans for voting to limit President Donald J. Trump's war powers on Iran.
"Before a President can lead us into war, he or she must first earn the support of the American people and also fulfill their solemn constitutional obligation to seek approval from Congress," Sen. Jones said in a statement. "While the President has the power to protect Americans in the case of an imminent attack, that authority does not extend to committing our service members to long-term hostilities unilaterally. This resolution sends a strong message that we will follow the Constitution and we will not send our troops into harm's way without the serious consideration and consent of the Congress."
Trump Victory National Finance Committee member Perry O. Hooper Jr. released a statement in response.
"Senator Jones once again turned his back on Alabama and voted as the leftwing Democrats commanded. He has no regard for the values, opinions or views of Alabamians," Hooper said. "He sees us as deplorables just like the elites of the Democratic party who have funded 80 percent of his doomed campaign for re-election.:
Hooper stated, "I whole heartily support the President who stated 'We are doing very well with Iran and this is not the time to show weakness… If my hands were tied, Iran would have a field day. Sends a very bad signal. The Democrats are only doing this as an attempt to embarrass the Republican Party.'"
"The Commander-in-chief must be free to work with his staff and his military leaders to conduct covert operations like the one that eliminated Iran's terrorist-in-chief General Soleimani," Hooper added. "You can't micromanage the war on terrorism. The Democrats in Congress are so filled with Trump Derangement Syndrome that no matter how much it would benefit our country and the world; they would never give Trump a "victory". If it came down to it, they would leak everything to the media no matter what the consequences."
Senator Jones is a cosponsor of the legislation and a member of the Senate Armed Services Committee. Eight moderate Republicans voted with the Democrats on the resolution.
Senator Jones has also been criticized by Republicans for his comments that he was "appalled" by Pres. Trump's actions following his acquittal on both Articles of Impeachment.
"Newsflash for Senator Doug Jones: Most Alabamians have been appalled by his actions his entire time in office," former Attorney General Jeff Sessions said. "It's about time we send Doug home, and replace him with someone who understands our values. Alabamians deserve a Senator they can be proud of again."
Sessions is a candidate for the Republican nomination for Jones' Senate seat.
The Republican primary will be on March 3.
Print this piece