Republican donor calls AG Marshall a fraud, says he's backing Siegelman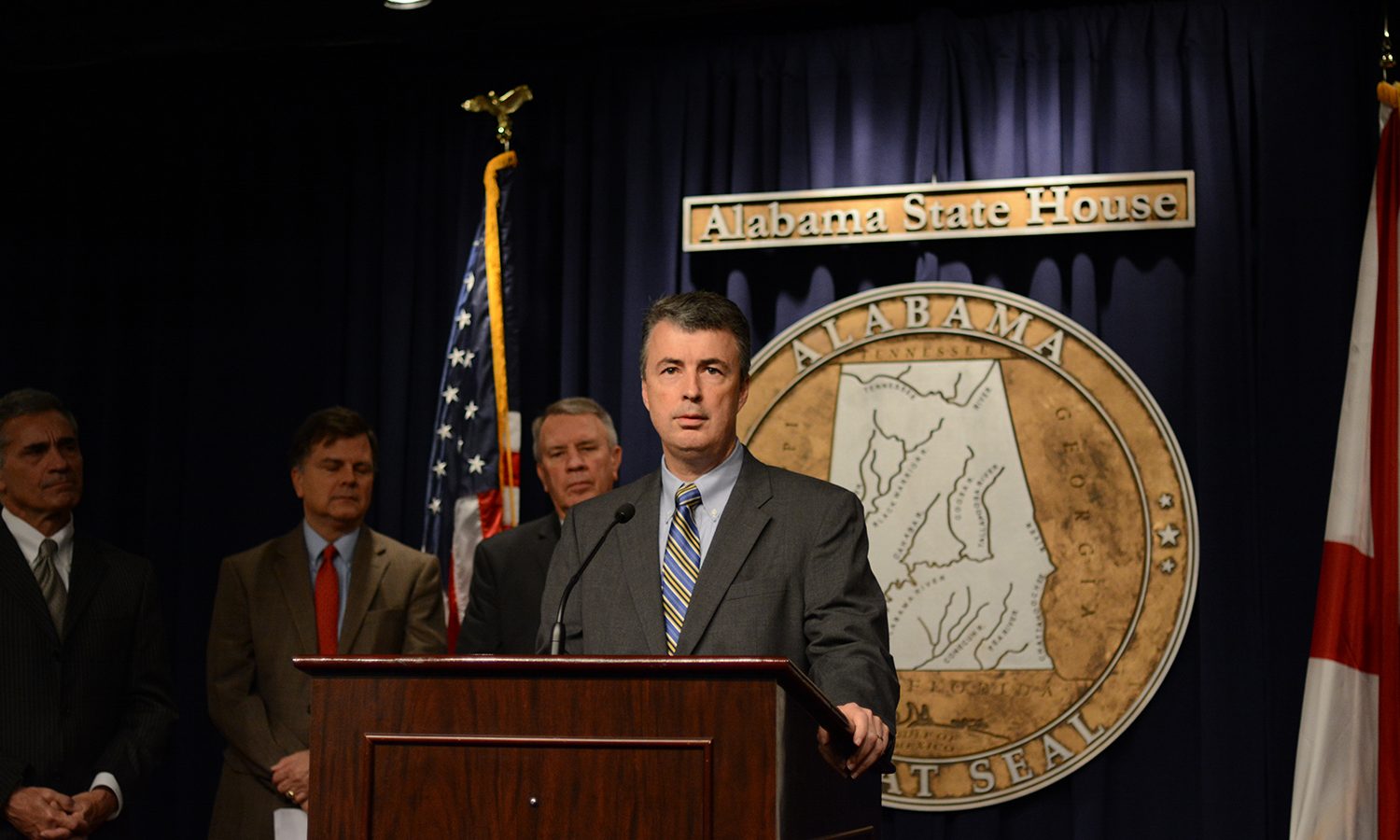 Alabama voters will soon choose between an attorney general candidate who owes his political career to former Gov. Don Siegelman or one who literally owes him his life.
In a political contest that pits current appointed Attorney General Steve Marshall against Democrat Joseph "Joe" Siegelman, Republican stalwart and financial donor, J. William "Billy" McFarland, thinks the choice is clear.
"If I'm going to be forced to vote for a Democrat in November for AG, I'm not voting for a political huckster, a RINO, and someone ignoring the clear meaning of the law," said McFarland in a hotly worded press release. "I'm voting for and financially supporting the campaign of Joe Siegelman, an honest leader who will stand up for Alabama and what's right."
In breaking with his party's establishment wing, McFarland could face severe backlash, but as Founding Chairman of the West Alabama Young Republicans, he thoroughly understands the consequences but says there are times when principle is more important than a label.
Marshall was first appointed Marshall County District Attorney by then-Gov. Siegelman and served as a Democrat in that district for nearly a decade before switching parties ahead of a run for AG in 2018.
"The facts are that Mr. Marshall was a Democrat up until the point he saw that he could advance his political career as a Republican and be appointed Attorney General by Gov. Robert Bentley," McFarland said. "The whole thing just smells of politics at its worst."
Marshall was appointed Attorney General after he promised Bentley and his paramour, Rebekah Caldwell Mason, that he would launch an investigation into Special Prosecutions Division Chief Matt Hart and Acting Attorney General Van Davis, who had successfully prosecuted Speaker of the House Mike Hubbard.
Hubbard, Bentley hoped to evade justice with Steve Marshall's appointment as attorney general
McFarland also sees Marshall as a liability to the Republican brand because he is currently under investigation by the State's Ethics Commission for possible campaign finance violations.
"Now, Marshall has an ethics complaint hanging over his head for taking over $730,000 from sources which are untraceable, unidentifiable and illegal under the Alabama Fair Campaign Practices Act," said McFarland. "This is going to blow up in the face of the Republican Party of Alabama, a party that I love and have worked for and supported my entire life. The Ethics Commission must stand up to Marshall and stand up for the people of Alabama and the rule of law."
McFarland, whose family's Republican credentials go back a generation, says he is loath to vote for a Republican in name only.
"Marshall is a fraud. You can't be a liberal Democrat one minute and a Trump Republican overnight," McFarland said.
Marshall will face Siegelman in the November general election.
Coalition of attorneys general file opposition to Alabama attempt to ban curbside voting
The AGs argue that Alabama's suggestion to the courts that curbside voting invites fraud is "unfounded."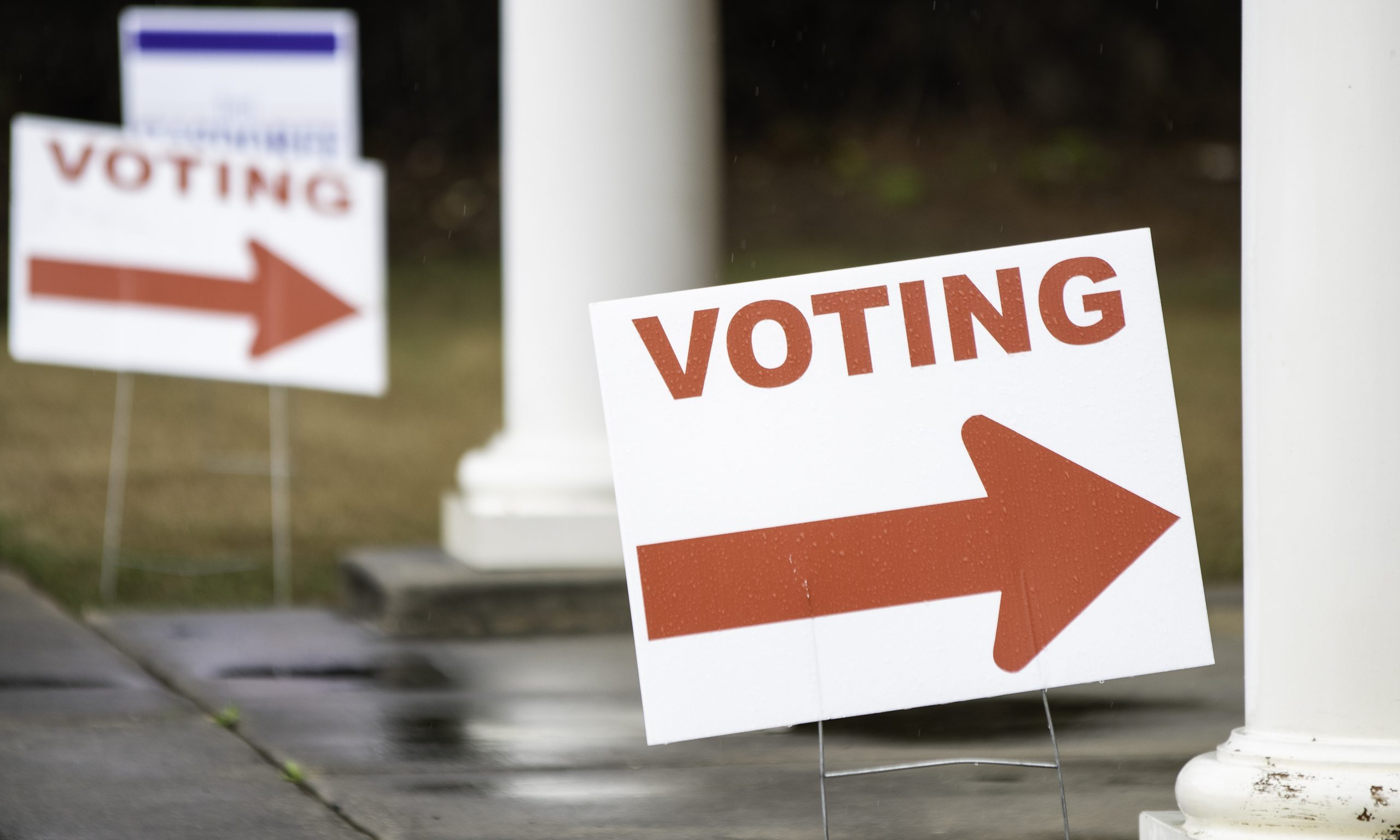 A coalition of 17 state attorneys general have filed an opposition to Alabama's attempt to get the U.S. Supreme Court to ban curbside voting. 
In a friend-of-the-court brief, led by District of Columbia Attorney General Karl Racine, the attorneys general argue to that curbside voting is safer for those at greatest risk from COVID-19, and that a ban on the practice would disproportionately impact the elderly, the disabled and Black Alabamians.
They also argue that Alabama's suggestion to the courts that curbside voting invites fraud is "unfounded." 
"The Presidential Advisory Commission on Election Integrity, established by President Trump following the 2016 election, 'uncovered no evidence to support claims of widespread voter fraud,'" the brief states, adding that there is no evidence that curbside voting in the many states that allow it invites fraud. 
"The practice is longstanding and widespread—as noted, more than half of states have historically offered curbside voting in some form," the brief continues. 
Alabama Attorney General Steve Marshall on Oct. 13 said the state will appeal to the U.S. Supreme Court a federal appeals court ruling allowing curbside voting in the Nov. 3 election. 
A panel of federal appeals court judges on Oct. 13 reversed parts of U.S. District Judge Abdul Kallon's Sept. 30 ordered ruling regarding absentee voting in the upcoming Nov. 3 elections, but the judges let the previous ruling allowing curbside voting to stand. 
The lawsuit, filed by the NAACP Legal Defense and Educational Fund, Southern Poverty Law Center, American Civil Liberties Union, ACLU of Alabama and Alabama Disabilities Advocacy Program, was brought on behalf of several Alabamians with underlying medical conditions. 
"Curbside voting is a longstanding, secure voting option that local jurisdictions have made available to protect the health of vulnerable voters, including elderly, disabled, and voters with underlying health issues," Racine said in a statement. "Curbside voting minimizes the risk to persons who are particularly susceptible to COVID-19, and local jurisdictions should be able to offer this common-sense accommodation to voters. State Attorneys General will keep fighting to ensure that voters can safely make their voices heard at the ballot box this November."
The brief filed by the coalition of state attorneys general comes as the number of COVID-19 hospitalizations across Alabama has been ticking upward.
Racine is joined in the brief by attorneys general from California, Connecticut, Delaware, Hawaii, Illinois, Maryland, Michigan, Minnesota, Nevada, New Mexico, New York, Oregon, Rhode Island, Vermont, Virginia and Washington.