Opinion | Maddox is right: The state shouldn't pay for Bentley's attorneys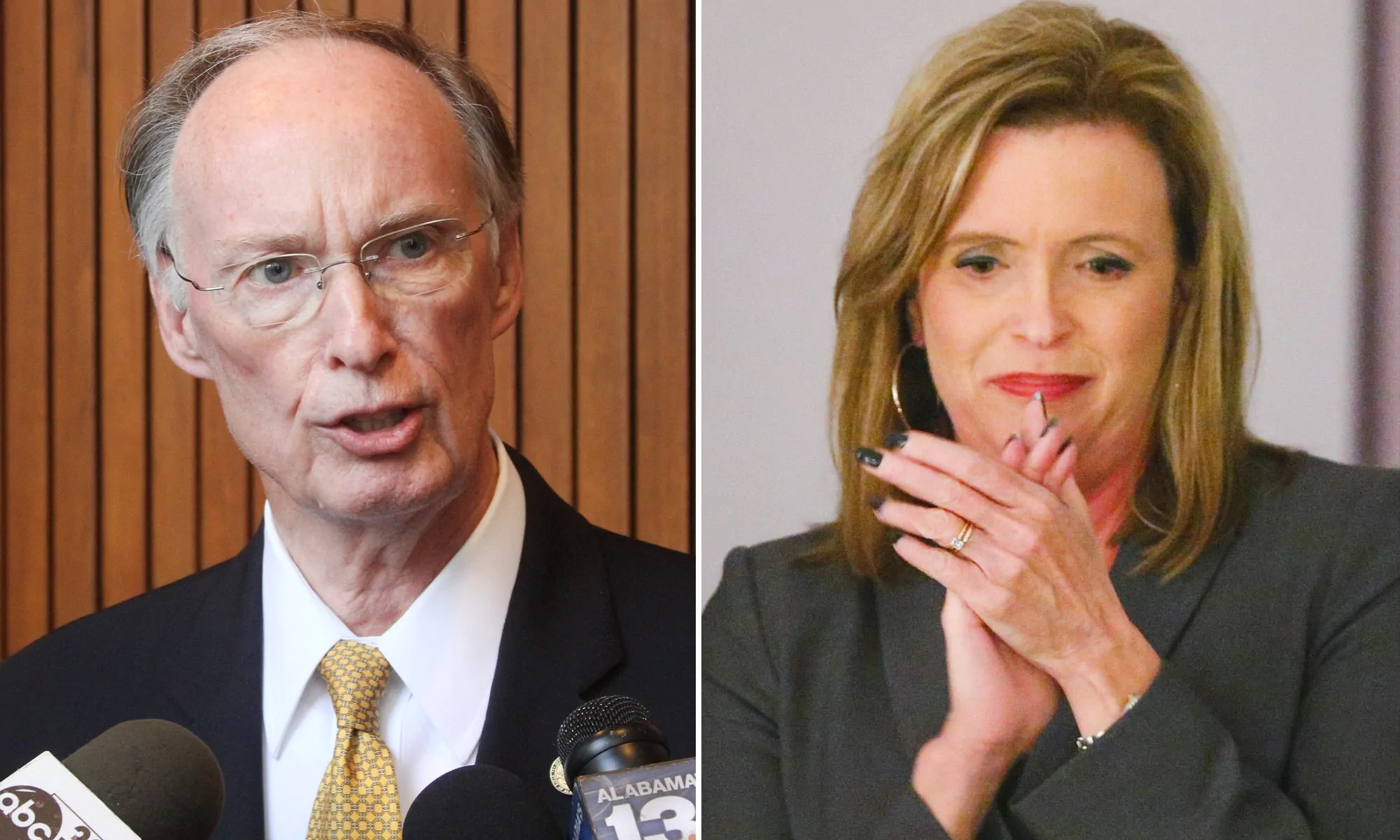 Should the state be footing the bill for attorneys to defend former Gov. Robert Bentley in a wrongful termination lawsuit filed by former Alabama Law Enforcement Agency head Spencer Collier?
Gov. Kay Ivey says it should, that the state has an obligation to do so under the law.
Her challenger for the seat she currently holds, Walt Maddox, says no, and that Ivey is wrong about the state's requirement to do so.
The war of words about the lawsuit started last week, when the Maddox camp questioned why the state was still footing the bill — a bill that's surpassed $300,000 so far — to defend Bentley. Ivey responded to questions about the payments to Bentley's attorneys over the weekend, saying it was appropriate to pay the bill, because the law requires it.
On Tuesday, the Maddox campaign issued a press release saying Ivey is mistaken about the law.
And so, here we are.
First things first, let's back up and explain just what's going on.
Near the end of his tenure as governor, Bentley had a falling out with Collier over a request the Alabama Attorney General's office was making of Collier. Basically, the AG's office wanted Collier to file an affidavit about an investigation that was sort of related to the Mike Hubbard prosecution.
Bentley ordered Collier not to provide an affidavit and to instead tell the AG's office that the investigation was ongoing.
Collier was concerned that lying to the AG's investigator would violate the law. (It definitely does.) So, instead, he worked with Bentley's legal advisor and issued a watered-down affidavit. When Bentley discovered what had been done, he fired Collier.
Collier, in his court filings, claims Bentley then set out to destroy him professionally through an investigation into misappropriated funds in ALEA and a smear campaign that, among other things, alleged that Collier was a drug addict.
So, Collier filed a wrongful termination lawsuit.
Ordinarily, such lawsuits would be kicked quickly by judges because state employees, such as the governor, enjoy immunity from lawsuits that arise from official acts. And in this case, Judge Greg Griffin agreed and dismissed most of the counts in Collier's lawsuit.
But he also found that some of Bentley's actions — specifically, the parts in which he retaliated against Collier — fell outside of his official duties. And so, he allowed the lawsuit to move forward. 
You should also know just why we, the taxpayers, are paying for Bentley's defense in the first place.
The State of Alabama has an insurance program known as the General Liability Trust Fund that is used to pay for the legal defense of state employees who are sued as a result of incidents that occur while these employees are doing their state jobs. It also is used to cover any settlements stemming from lawsuits against state employees.
The official wording from the Code of Alabama says the GLTF will be used to cover "acts or omissions committed by the covered employee while in the performance of their official duties in the line and scope of their employment."
And that brings us back to the argument between Ivey and Maddox.
Ivey claims that the law says Bentley should be covered. The Maddox camp says that was true up until the point the judge in the case found that Bentley's actions fell outside the scope of his official duties.
After speaking to a few attorneys, it seems that the Maddox camp is right.
Griffin's decision to allow the case to move forward, and specifically rejecting the defense's motion to dismiss on the grounds that Bentley was immune from prosecution, recast Bentley's position. His actions had to fall outside of the scope of his official duties in order for the lawsuit to proceed, which means the state has no responsibility to cover him.
Of course, there's one other option here: Ivey could simply settle the lawsuit.
Collier was clearly wronged, and the state has all but admitted as much. The guy nearly went broke because our former governor lost his mind. To continue on with this lawsuit and the defense of Bentley is not just a monumental waste of money, it's an embarrassment.
And it's one more example of the political elite in this state operating a system that ensures they're protected no matter the crimes they commit or the egregious nature of their behavior.
Collier didn't deserve what happened to him and the rest of us don't deserve to watch our hard-earned dollars be squandered on Bentley's high-priced attorneys.
Print this piece
Opinion | Instead of fixing a school for military kids, how about just fixing the schools for all kids?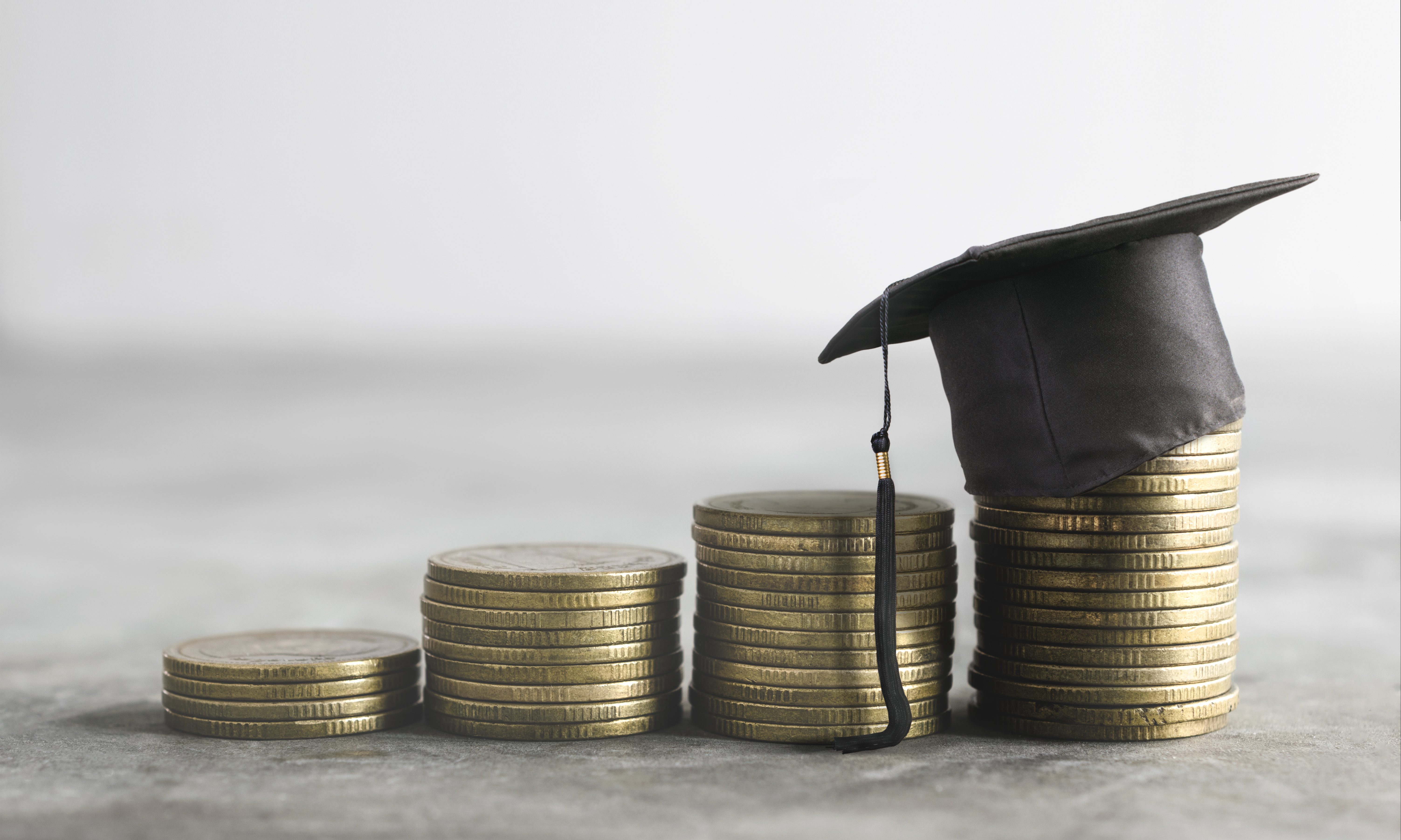 The education of police officers' kids isn't worth any extra effort. 
Same for the kids of nurses and firefighters. Ditto for the kids of preachers and social workers. 
No, in the eyes of the Republican-led Alabama Legislature, the children of this state get what they get and lawmakers aren't going to go out of their way to make sure any of them get a particularly good public education. 
Except, that is, for the kids of active duty military members stationed at bases in this state. 
They matter more. 
So much so that the Alabama Senate last week passed a bill that would create a special school to serve those kids — and only those kids. To provide those kids — and only those kids — with a quality education. 
An education better than the one available right now to the thousands of children who attend troubled school systems, such as the one in Montgomery. 
The charter school bill pushed by Sen. Will Barfoot at the request of Lt. Gov. Will Ainsworth carves out a narrow exception in the Alabama Charter School law, and it gives the right to start a charter school located at or near a military base — a school that will be populated almost exclusively (and in some cases, absolutely exclusively) by the kids of military members. 
The explanation for this bill from Barfoot was surprisingly straightforward. On Tuesday, Ainsworth's office sent information packets around to House members to explain the necessity of the bill. 
In each case, the explanation was essentially this: the Maxwell Air Force Base folks don't like the schools in Montgomery and it's costing the state additional federal dollars because top-level personnel and programs don't want to be in Montgomery. 
And in what has to be the most Alabama response to a public education problem, the solution our lawmakers came up with was to suck millions of dollars out of the budget of the State Education Department budget and hundreds of thousands out of the budget of a struggling district and use it to build a special school that will provide a better level of education to a small group of kids simply because it might generate more federal tax dollars. 
And because having your name attached to a bill that supposedly aids the military looks good, so long as no one thinks about it too hard. 
But in the meantime, as this special school is being built, the hardworking, good people of Montgomery — some of them veterans and Reservists themselves — are left with a school district that is so recognizably bad that the Legislature is about to build a special school to accommodate these kids. 
Seriously, wrap your head around that. 
Look, this will come as a shock to many people, but I like Will Ainsworth. While we disagree on many, many things, I think he's a genuine person who believes he's helping people. 
The problem is that he is too often surrounded by conservatives who think every issue can be solved with a bumper sticker slogan and screaming "free market!" And who too often worry too much about the political optics and too little about the real life effects. 
And Montgomery Public Schools is as real life as it gets.
Right now, there are nearly 30,000 kids in that system. And they need some real, actual help — not the window dressing, money pit BS they've been handed so far through LEAD Academy and the other destined-for-doom charters. And they sure as hell don't need a special charter for military kids to remind them that the school system they attend isn't good enough for the out-of-towners. 
Stop with the facade and fix the school system. 
You people literally have the power and the money to do this. Given the rollbacks of tenure laws and the passage of charter school laws and the Accountability Act, there is nothing that can't be done. 
Listen to your colleagues on the other side, who took tours recently of charter schools in other states — charters that work with underprivileged students and that have remarkable success rates. Hell, visit those charters yourself. Or, even better, visit some states that have high performing public schools in high poverty areas, and steal their ideas. 
But the one thing you cannot do is leave children behind. Whatever your solution, it cannot exclude some segment of the population. It cannot sacrifice this many to save that many. 
That sort of illogical thinking is what landed Montgomery — and many other areas of the state — in their current predicaments. Carving out narrow pathways for a handful of students has never, ever worked. 
Let's stop trying it.
Print this piece