Senate passes defense FY2019 appropriations bill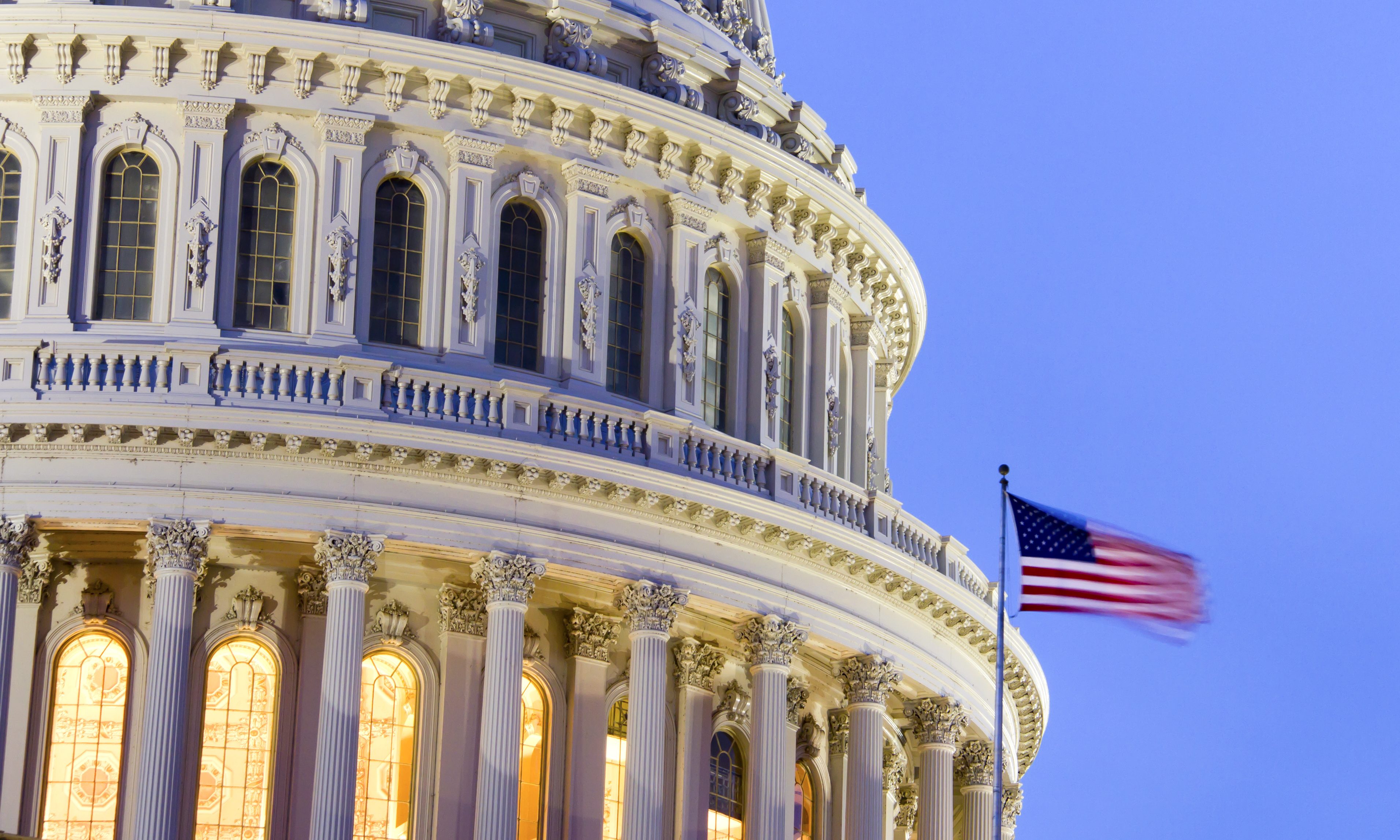 U.S. Senator Richard Shelby (R-Ala.) announced final Senate passage of the Fiscal Year 2019 (FY2019) Defense Appropriations Act. The bill was included in the conference report to accompany H.R. 6157, the minibus appropriations package which also contains the FY2019 Labor, Health and Human Services, Education, and Related Agencies funding bill.
The package provides $674.4 billion in funding for the Department of Defense, which is an increase of $19.8 billion above the FY2018 enacted level. The House is expected to vote on the legislation next week. If the house passes it, the package will be sent to the President's desk for his signature.
"This is the most significant step we have taken yet," said Senator Shelby. "For the first time in a decade, we are sending a Defense spending bill to the President's desk on time. Returning to regular order has required us all to sacrifice and work together for the good of the process. I want to thank my colleagues – particularly Leaders McConnell and Schumer and Vice Chairman Leahy – for their help in moving the Defense-Labor-HHS conference report before the Senate. This conference report contains critical funding for defense and domestic priorities. It accelerates the rebuilding of America's military and provides our men and women in uniform with the largest pay increase in nearly a decade. It also increases NIH's budget by $2 billion and provides critical resources to combat the opioid epidemic."
The appropriations minibus conference report was approved in the Senate by a vote of 93 to 7.
The Department of Defense portion of the package contains funding for defense priorities throughout the state of Alabama.
"We must approve defense appropriations legislation to fund military readiness, procurement, and testing — all of which are required to keep U.S. military forces the best trained, equipped, prepared, and strongest force in the world," continued Senator Shelby. "This historic legislation further highlights Alabama's strong national defense capabilities and provides our state with the opportunity to continue producing essential tools to support our men and women in uniform. I am confident that this legislation will allow our defense programs to remain of the highest caliber."
The Defense and Labor-HHS-Education bills represent the majority of discretionary federal spending. Neither has been signed into law before the end of the fiscal year in a decade. The measure provides an outline for military leaders to have the resources they need to meet current and future threats to U.S. national security.
The legislation includes items critical for the Wiregrass including: an additional $95 million for future vertical lift research, which will help accelerate development of helicopters flown at Fort Rucker; $10 million to upgrade Navy MH-60 Seahawk helicopters; $1.0 billion for Terminal High Altitude Area Defense (THAAD) missiles; $111 million for Long Range Anti-Ship Missiles (LRASMs) (The measure also encourages the Navy to evaluate the capabilities and costs of a surface-launched LRASM.); $307 million for Joint Air-to-Ground Missiles (JAGMs); $663 million for Joint Air-Surface Standoff Missile (JASSMs), which recently made its debut in strikes on Syria in response to their use of chemical weapons; $484 million for Hellfire missiles, which are made in Troy and used for training at Fort Rucker; $254 million for Javelin missiles for the Army and Marine Corps.
The legislation has provisions impacting North Alabama including: $11.1 billion for investments in researching transformational technologies to address modern and future Army warfighting needs; $10.4 billion for the Missile Defense Agency (MDA), including $1.1 billion to support urgent MDA unfunded priorities and emergent threats; $191 million for Standard Missile Improvements, which are built in Decatur, and supports work done by MDA at Redstone Arsenal and many local companies; $184 million in additional funding to further develop directed energy technology and transition these activities to both offensive and defensive capabilities; $664 million in additional funding to support and accelerate offensive and defensive hypersonics research and prototyping efforts; An additional $15 million to integrate Small Glide Munitions onto on Unmanned Aerial Systems (This highly successful weapon is used by Special Operations Command and built in Huntsville); $306 million in additional funding to expand and accelerate cyber research across the Department of Defense, including $127 million for Army cybersecurity research efforts and $116 million in Missile Defense Agency cybersecurity enhancements. This bill encourages the enhanced use of cyber red teams to address cyber intrusions that threaten our weapons systems, an area of particular excellence for Huntsville.
In space, the defense bill includes" $200 million in additional funding for Evolved Expendable Launch Vehicle (EELV) development efforts to ensure assured access to space. United Launch Alliance (ULA), which builds rockets in Decatur, continues to be seen as the most reliable and capable space launch provider.
The bill even includes Advanced Shipbuilding Capabilities with $15 million to establish North Alabama as a center for classified, high power large-scale electron beam welding. This technology is critical to new Navy Columbia-class submarines and many high-performance aerospace systems such as hypersonic reentry vehicles, scramjet missiles, and rocket and jet engine turbomachinery.
The legislation has provisions impacting Anniston including: $276 million for Hydra rockets, which are built in Anniston and fired from Army and Marine Corps helicopters; Funding for Army Vehicles which are overhauled and maintained at Anniston Army Depot (ANAD): $2.5 billion to continue modernizing M1 Abrams tanks; $393 million for Stryker vehicles, including an additional $94 million to support increased Stryker DVH A1 conversions; An additional $110 million for Paladin Integrated Management artillery vehicles; and $18 million in additional funding for M88A2 Hercules Improved Recovery vehicles.
The legislation also has provisions impacting Mobile's shipbuilding industry including: Two additional Littoral Combat Ships (LCS); One additional Expeditionary Fast Transport (EPF) ship; An additional $700 million in Advance Procurement for LPD and LHA amphibious ships.
U.S. Senator Richard Shelby is the chairman of the Senate Appropriations Committee and chairs the Appropriations Subcommittee on Defense. Shelby has served the people of Alabama in the U.S. Senate since 1986.
U.S. Supreme Court rules Alabama can ban curbside voting
"The District Court's modest injunction is a reasonable accommodation, given the short time before the election," the three dissenting justices wrote.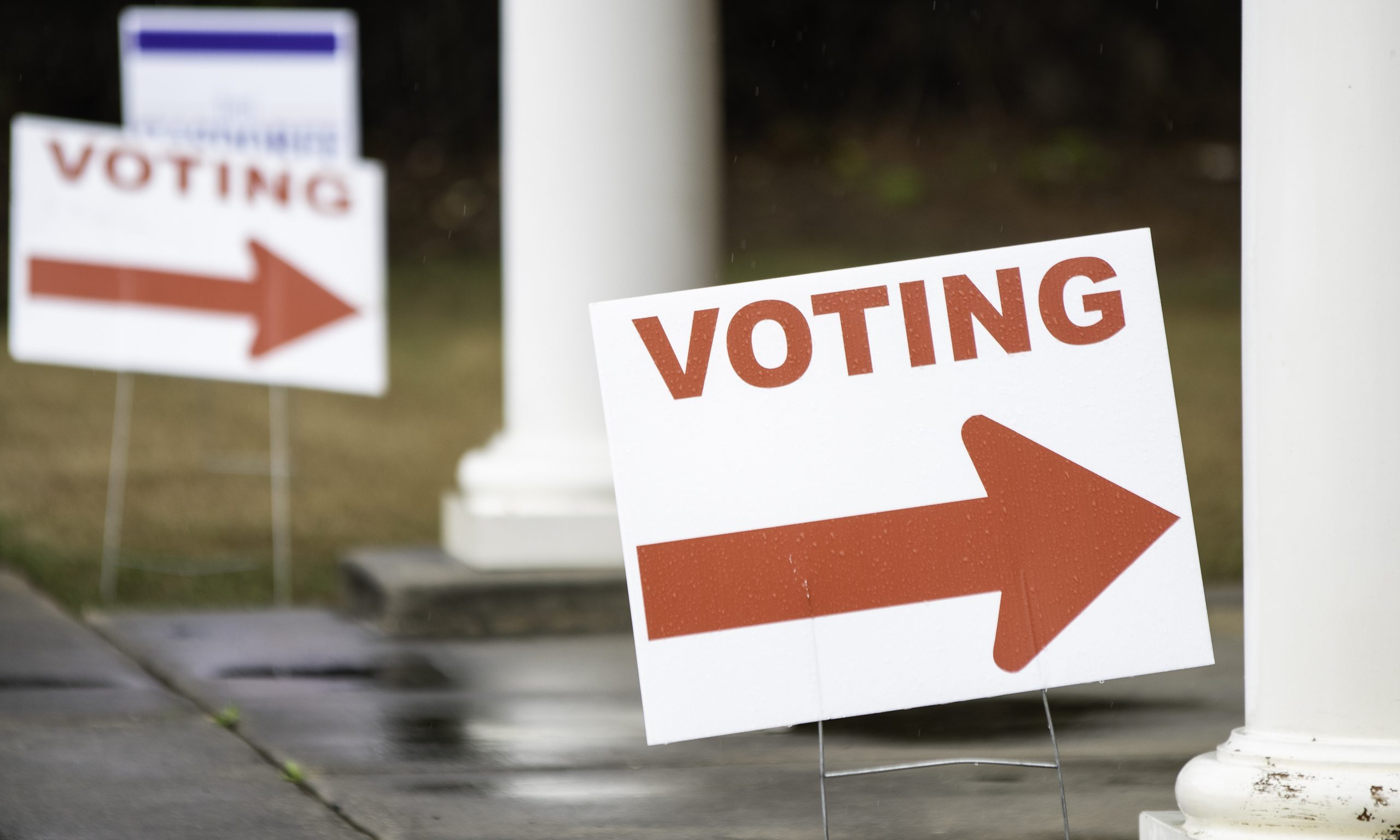 The Supreme Court, in a 5-3 decision, allowed Alabama Secretary of State John Merrill to ban curbside voting, staying a district court injunction that had allowed some counties to offer curbside voting in the Nov. 3 election amid the COVID-19 pandemic.
The Supreme Court's majority in its order declined to write an opinion, but Justices Stephen Breyer, Elena Kagan and Sonya Sotomayor's five-page dissent is included.

The lawsuit — filed by the NAACP Legal Defense and Educational Fund, Southern Poverty Law Center, American Civil Liberties Union, ACLU of Alabama and Alabama Disabilities Advocacy Program — was brought on behalf of several older Alabamians with underlying medical conditions.
"The District Court's modest injunction is a reasonable accommodation, given the short time before the election," the three dissenting justices wrote. 
Sotomayor, who wrote the dissent, closed using the words of one of the plaintiffs in the case. 
"Plaintiff Howard Porter Jr., a Black man in his seventies with asthma and Parkinson's disease, told the District Court, '[So] many of my [ancestors] even died to vote. And while I don't mind dying to vote, I think we're past that – We're past that time,'" Sotomayor wrote. 
Alabama Secretary of State John Merrill on Wednesday applauded the Supreme Court's decision. 
"I am proud to report the U.S. Supreme Court has now blocked a lower court's order allowing the fraudulent practice of curbside voting in the State of Alabama," Merrill said in a statement. "During the COVID-19 pandemic, we have worked diligently with local election officials in all 67 counties to offer safe and secure voting methods – including through the in-person and mail-in processes. I am glad the Supreme Court has recognized our actions to expand absentee voting, while also maintaining the safeguards put into place by the state Legislature."
"The fact that we have already shattered voter participation records with the election still being 13 days away is proof that our current voting options are easy, efficient, and accessible for all of Alabama's voters," Merrill continued. "Tonight's ruling in favor of election integrity and security is once again a win for the people of Alabama."
Sherrilyn Ifill, president and director-counsel of the NAACP Legal Defense and Education Fund, expressed frustration after the ruling in a tweet.
"Another devastating loss for voters and a blow for our team fighting to ensure safe voting for Black and disabled voters in Alabama. With no explanation, the SCOTUS allows Alabama to continue making it as hard as possible for COVID-vulnerable voters," Ifill wrote.
Curbside voting is not explicitly banned by state law in Alabama, but Merrill has argued that because the practice is not addressed in the law, he believes it to be illegal. 
A panel of federal appeals court judges on Oct. 13 reversed parts of U.S. District Judge Abdul Kallon's Sept. 30 order ruling regarding absentee voting in the upcoming Nov. 3 elections, but the judges let the previous ruling allowing curbside voting to stand. 
In his Sept. 30 ruling, Kallon wrote that "the plaintiffs have proved that their fears are justified" and the voting provisions challenged in the lawsuit "unduly burden the fundamental Constitutional rights of Alabama's most vulnerable voters and violate federal laws designed to protect America's most marginalized citizens."
Caren Short, SPLC's senior staff attorney, in a statement said the Supreme Court's decision has curtailed the voting rights of vulnerable Alabamians.
"Once again, the Supreme Court's 'shadow docket' – where orders are issued without written explanation – has curtailed the voting rights of vulnerable citizens amidst a once-in-a-century public health crisis. After a two-week trial, a federal judge allowed counties in Alabama to implement curbside voting so that high-risk voters could avoid crowded polling locations," Short said. "Tonight's order prevents Alabama counties from even making that decision for themselves. Already common in states across the South and the country before 2020, curbside voting is a practice now encouraged by the Centers for Disease Control and Prevention (CDC). It should be a no-brainer to implement everywhere during a pandemic; the Alabama Secretary of State unfortunately disagrees, as does the Supreme Court of the United States."