Senate passes defense FY2019 appropriations bill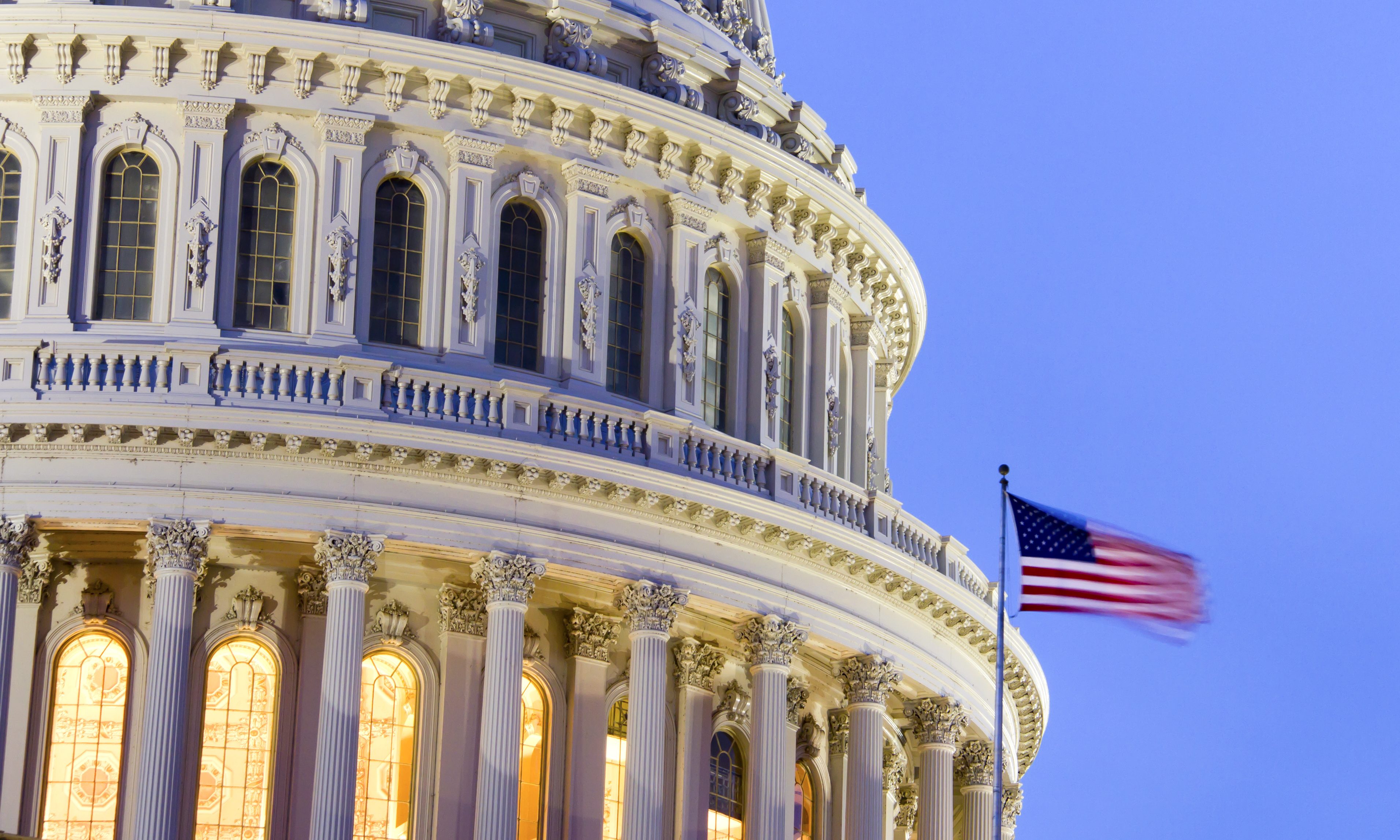 U.S. Senator Richard Shelby (R-Ala.) announced final Senate passage of the Fiscal Year 2019 (FY2019) Defense Appropriations Act. The bill was included in the conference report to accompany H.R. 6157, the minibus appropriations package which also contains the FY2019 Labor, Health and Human Services, Education, and Related Agencies funding bill.
The package provides $674.4 billion in funding for the Department of Defense, which is an increase of $19.8 billion above the FY2018 enacted level. The House is expected to vote on the legislation next week. If the house passes it, the package will be sent to the President's desk for his signature.
"This is the most significant step we have taken yet," said Senator Shelby. "For the first time in a decade, we are sending a Defense spending bill to the President's desk on time. Returning to regular order has required us all to sacrifice and work together for the good of the process. I want to thank my colleagues – particularly Leaders McConnell and Schumer and Vice Chairman Leahy – for their help in moving the Defense-Labor-HHS conference report before the Senate. This conference report contains critical funding for defense and domestic priorities. It accelerates the rebuilding of America's military and provides our men and women in uniform with the largest pay increase in nearly a decade. It also increases NIH's budget by $2 billion and provides critical resources to combat the opioid epidemic."
The appropriations minibus conference report was approved in the Senate by a vote of 93 to 7.
The Department of Defense portion of the package contains funding for defense priorities throughout the state of Alabama.
"We must approve defense appropriations legislation to fund military readiness, procurement, and testing — all of which are required to keep U.S. military forces the best trained, equipped, prepared, and strongest force in the world," continued Senator Shelby. "This historic legislation further highlights Alabama's strong national defense capabilities and provides our state with the opportunity to continue producing essential tools to support our men and women in uniform. I am confident that this legislation will allow our defense programs to remain of the highest caliber."
The Defense and Labor-HHS-Education bills represent the majority of discretionary federal spending. Neither has been signed into law before the end of the fiscal year in a decade. The measure provides an outline for military leaders to have the resources they need to meet current and future threats to U.S. national security.
The legislation includes items critical for the Wiregrass including: an additional $95 million for future vertical lift research, which will help accelerate development of helicopters flown at Fort Rucker; $10 million to upgrade Navy MH-60 Seahawk helicopters; $1.0 billion for Terminal High Altitude Area Defense (THAAD) missiles; $111 million for Long Range Anti-Ship Missiles (LRASMs) (The measure also encourages the Navy to evaluate the capabilities and costs of a surface-launched LRASM.); $307 million for Joint Air-to-Ground Missiles (JAGMs); $663 million for Joint Air-Surface Standoff Missile (JASSMs), which recently made its debut in strikes on Syria in response to their use of chemical weapons; $484 million for Hellfire missiles, which are made in Troy and used for training at Fort Rucker; $254 million for Javelin missiles for the Army and Marine Corps.
The legislation has provisions impacting North Alabama including: $11.1 billion for investments in researching transformational technologies to address modern and future Army warfighting needs; $10.4 billion for the Missile Defense Agency (MDA), including $1.1 billion to support urgent MDA unfunded priorities and emergent threats; $191 million for Standard Missile Improvements, which are built in Decatur, and supports work done by MDA at Redstone Arsenal and many local companies; $184 million in additional funding to further develop directed energy technology and transition these activities to both offensive and defensive capabilities; $664 million in additional funding to support and accelerate offensive and defensive hypersonics research and prototyping efforts; An additional $15 million to integrate Small Glide Munitions onto on Unmanned Aerial Systems (This highly successful weapon is used by Special Operations Command and built in Huntsville); $306 million in additional funding to expand and accelerate cyber research across the Department of Defense, including $127 million for Army cybersecurity research efforts and $116 million in Missile Defense Agency cybersecurity enhancements. This bill encourages the enhanced use of cyber red teams to address cyber intrusions that threaten our weapons systems, an area of particular excellence for Huntsville.
In space, the defense bill includes" $200 million in additional funding for Evolved Expendable Launch Vehicle (EELV) development efforts to ensure assured access to space. United Launch Alliance (ULA), which builds rockets in Decatur, continues to be seen as the most reliable and capable space launch provider.
The bill even includes Advanced Shipbuilding Capabilities with $15 million to establish North Alabama as a center for classified, high power large-scale electron beam welding. This technology is critical to new Navy Columbia-class submarines and many high-performance aerospace systems such as hypersonic reentry vehicles, scramjet missiles, and rocket and jet engine turbomachinery.
The legislation has provisions impacting Anniston including: $276 million for Hydra rockets, which are built in Anniston and fired from Army and Marine Corps helicopters; Funding for Army Vehicles which are overhauled and maintained at Anniston Army Depot (ANAD): $2.5 billion to continue modernizing M1 Abrams tanks; $393 million for Stryker vehicles, including an additional $94 million to support increased Stryker DVH A1 conversions; An additional $110 million for Paladin Integrated Management artillery vehicles; and $18 million in additional funding for M88A2 Hercules Improved Recovery vehicles.
The legislation also has provisions impacting Mobile's shipbuilding industry including: Two additional Littoral Combat Ships (LCS); One additional Expeditionary Fast Transport (EPF) ship; An additional $700 million in Advance Procurement for LPD and LHA amphibious ships.
U.S. Senator Richard Shelby is the chairman of the Senate Appropriations Committee and chairs the Appropriations Subcommittee on Defense. Shelby has served the people of Alabama in the U.S. Senate since 1986.
Print this piece
Byrne: People of Alabama "do not want the coronavirus brought here"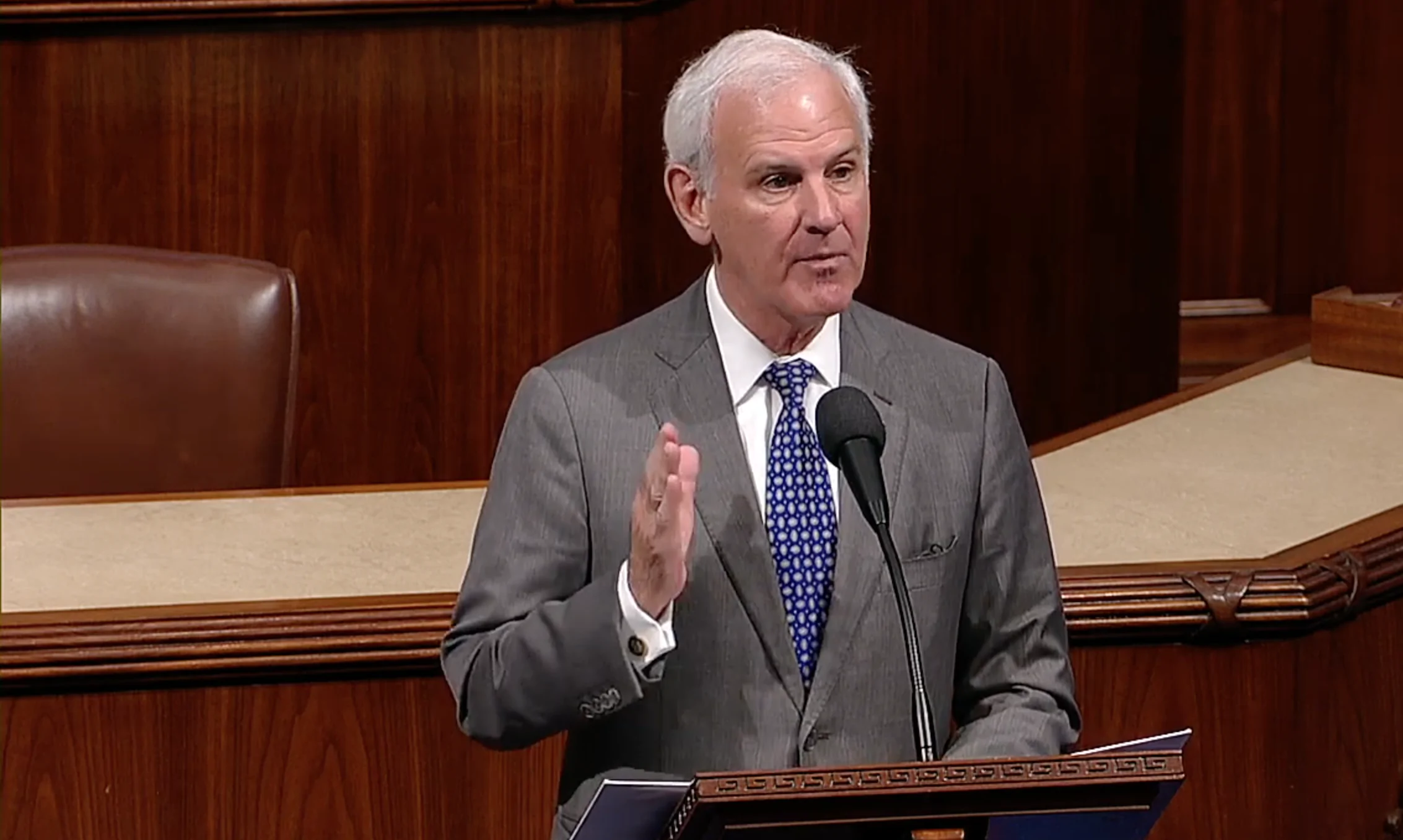 Sunday, Senate candidate Congressman Bradley Byrne, R-Montrose, expressed his opposition to a federal government plant to relocated coronavirus infected people in Anniston.
"The people of Alabama DO NOT want the coronavirus brought here," Congressman Byrne said. "I'm fighting to bring this to a full stop. Leave these people in the place they came to, don't spread them around the US, and keep them OUT of Alabama. The risk is much too high."
Alabama Governor Kay Ivey (R) also expressed concerns about the federal plan to relocate coronavirus exposed passengers to Anniston. Coronavirus infected persons could be in Alabama as early as Wednesday.
"Late Friday night, the U.S. Department of Health and Human Services (HHS) informed me about their proposal to transport Americans who have tested positive with the Coronavirus (COVID-19) from the Diamond Princess cruise ship to a FEMA Center for Domestic Preparedness (CDP) in Anniston," Ivey said. "Sensing the urgency, I quickly informed the offices of Senators Richard Shelby and Doug Jones and Congressman Mike Rogers, as well as Dr. Scott Harris with the Alabama Department of Public Health."
"On Saturday, it appears that a press release from HHS was inadvertently, and perhaps prematurely, sent notifying the State of Alabama that these individuals were scheduled to begin transporting to Alabama as early as Wednesday," Ivey continued.
"Obviously concerned, there were a number of conversations between HHS, the White House, my staff and me, as well as two rounds of conference calls including the senior staff of the Congressional Delegation to try to clarify HHS' intent and reasoning for selecting Alabama," Ivey continued. "On one of the calls, they informed us that the CDP in Anniston is only being considered as a "back-up" plan, in case they run out of alternative locations. They assured us on both calls that no decision had been made to send anyone to Anniston."
"I made it abundantly clear that while the State of Alabama wants to work closely with the Trump Administration to assist fellow Americans who may have tested positive for the Coronavirus, there were some grave concerns about why the site in Anniston was chosen and how, logistically, this would play out in the event this back-up site were to be eventually activated," Ivey said in a statement to the media. "First and foremost, my priority is to protect the people of Alabama. While locating these folks in Alabama is currently a backup plan, this is a serious issue and we need to be fully aware of the facts regarding the potential of housing them in Anniston.
"I am grateful to Senator Shelby and his team for coordinating today's effort to send officials from HHS to Alabama to provide further clarity to this situation," Ivey said. "I also appreciate Congressman Rogers for speaking with the President and informing him of the concern of the people of Alabama. Through these coordinated efforts, we will begin a process that will be transparent, and hopefully find a solution of which we are united and comfortable with."
Congressman Rogers expressed his concerns about the coronavirus infected persons being housed in the Third Congressional District.
"Earlier this evening, I spoke with President Trump," Rogers said in a statement on Saturday. He agreed with me that the decision by the Department of Health and Human Services to house those Americans exposed to Coronavirus at the Center for Domestic Preparedness in Anniston is the wrong decision. President Trump had no advanced notice and these individuals were brought to the continental United States without his consent. I will continue to work with President Trump and HHS to find the best facilities that meet the needs for those Americans that have been exposed to this dangerous virus. The CDP is not that place."
Byrne shared Rogers comments and added, "We've been tracking the issue and I'm glad to stand with Rep. Rogers and President Trump as we work to stop this ill advised plan."
Coronaviruses are extremely common throughout the animal kingdom and are one of the causes of the "common cold." This is novel (new) strain of the virus, that appears to have come from bats. Researchers are calling this disease COVID-19, short for "coronavirus disease 2019."
As of Sunday morning, there have been 78,966 diagnosed cases of COVID-19. 53,079 of these are still active. 23,418 people have recovered from their illness and been discharged. 2,469 have died. Most of these are in China, where the plague originated; but at this point the disease has spread to 32 countries.
Print this piece