Kay Ivey attends HudsonAlpha's grand opening of Paul Propst Center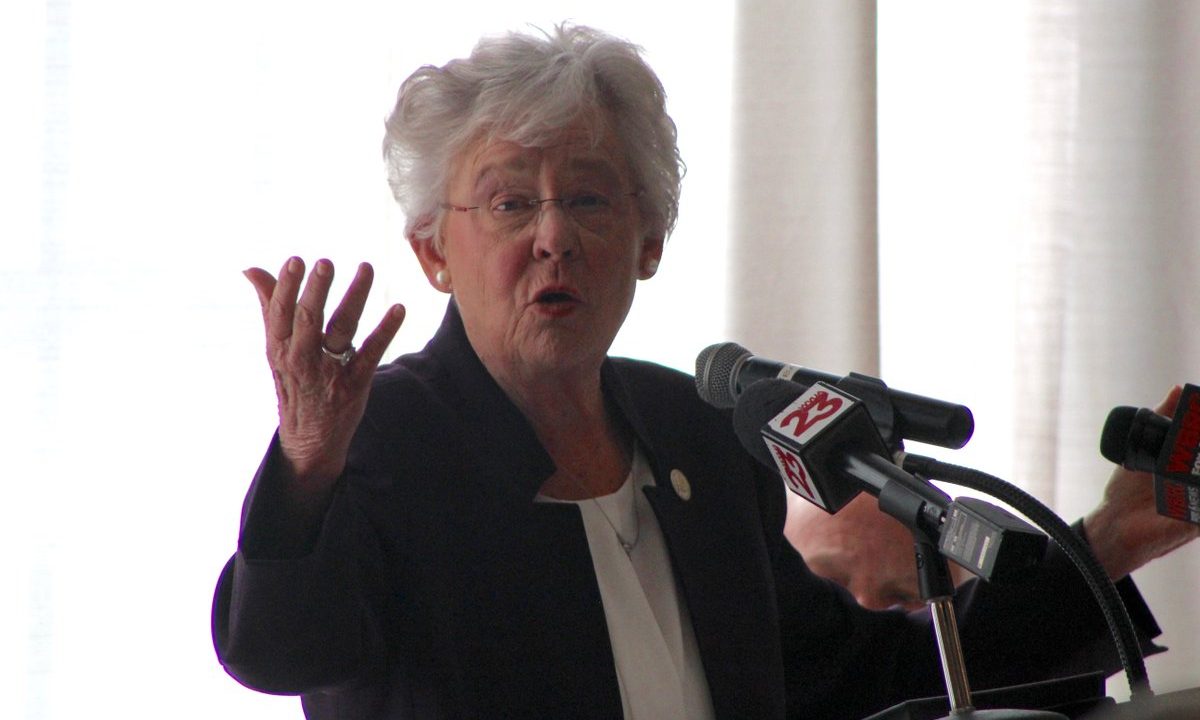 Wednesday, Alabama Governor Kay Ivey (R) was in Huntsville for the HudsonAlpha Institute for Biotechnology's ribbon cutting ceremony for their newest expansion.
The Paul Propst Center is a 105,000 square foot building and is named to honor the memory of the father of Huntsville businessman and philanthropist William "Bill" Self Propst. Propst's father, Paul, was a North Alabama minister.
"Technology is rapidly advancing in today's world, and this facility will give scientists, educators, and entrepreneurs an opportunity to not only keep up but lead the way in biotechnology." Governor Ivey said, "Following the ribbon cutting, I had a chance to tour HudsonAlpha's new center and see firsthand the great work going on here. I fully anticipate and look forward to what revolutionary breakthroughs are next."
"The research, education and economic development efforts happening at HudsonAlpha are revolutionizing the way that Alabamians live and the way the world lives, which is why I am so proud to join them in expanding those efforts through the addition of the Paul Propst Center," Gov. Ivey said. "Thanks to HudsonAlpha, Alabama will be the state to make good on the promise of having 21st-century healthcare and agriculture."
In addition to Gov. Ivey the event was attended by Huntsville Mayor Tommy Battle, Alabama Speaker of the House Mac McCutcheon (R-Monrovia), Alabama State Senator Arthur Orr (R-Decatur), U.S. Representative Mo Brooks (R-Huntsville), and Huntsville area economic developer Nicole Jones.
"HudsonAlpha is a leader in biotechnology and genomic research. Once again, they are on the cutting edge with the opening of the Paul Propst Center," Rep. Brooks said. "The Paul Propst center is truly a state of the art building and will strengthen a workforce that continues the advancement of the biosciences economy in North Alabama. I was proud to participate in their ribbon cutting today."
"This campus is a shining star for the state of Alabama, for this community, and the world stage," Speaker McCutcheon told WHNT Channel 19.
"Bioscience, one of the State of Alabama's targeted industries, brings in an estimated annual economic impact of $7.3 billion," Nicole Jones told the Alabama Political Reporter. "The vision of HudsonAlpha Founders Jim Hudson and Lonnie McMillan contributes significantly to that number, and more importantly, enhances the quality of life of mankind."
"At HudsonAlpha, members of the public and private sector partner to make innovations in biotechnology happen." Nicole Jones added, "HudsonAlpha Institute for Biotechnology, literally and metaphorically, is built upon principles of collaboration. It has been an incredible opportunity to witness the institute's growth over the past decade. Huntsville, Alabama is changing the world with the brilliant minds at HudsonAlpha."
The Paul Propst Center is made possible by the state of Alabama and community support, including the generosity of Mr. Propst.
"Throughout my career, I have been focused on improving people's health. My family and I continue to work towards these goals," said Propst. "I see those working at HudsonAlpha with the same commitment to making life better. We are honored to be able to support HudsonAlpha as they continue to grow and make advancements."
"HudsonAlpha is really helping us develop an industry that will drive not only the future of Huntsville but the future of healthcare as we know it. Cures for diseases will come out of HudsonAlpha that will impact the lives of our children and children's children for decades to come," said Mayor Tommy Battle.
"HudsonAlpha has accomplished so much in the only ten years, all of which would not have been possible without the support our community," said HudsonAlpha co-founder Jim Hudson. "Cutting the ribbon today on the Paul Propst Center was a special moment not only for me, but all of us at HudsonAlpha and in Huntsville."
The Propst Center has a similar look and feel to the flagship building at 601 Genome Way, the Propst Center will house components of HudsonAlpha's education and research programs, and growing biotech companies. The details in design, glass walls, common sidewalks, a grand staircase, are intended to create a "team science" environment and contribute to the culture of collaboration.
"The vision of the institute's founders is to see discoveries and advancements quickly occur with research and business working together," said HudsonAlpha Vice President for Economic Development Carter Wells. "Today, we celebrate not just the continuation but a strengthening of the culture of collaboration and innovation created 10 years ago."
Slow absentee voting in Tuscaloosa sparks outrage, possible legal action
Among the issues were incredibly long lines that left some voters waiting more than five hours and an inefficient process that managed to take in fewer than 100 absentee ballots in six hours.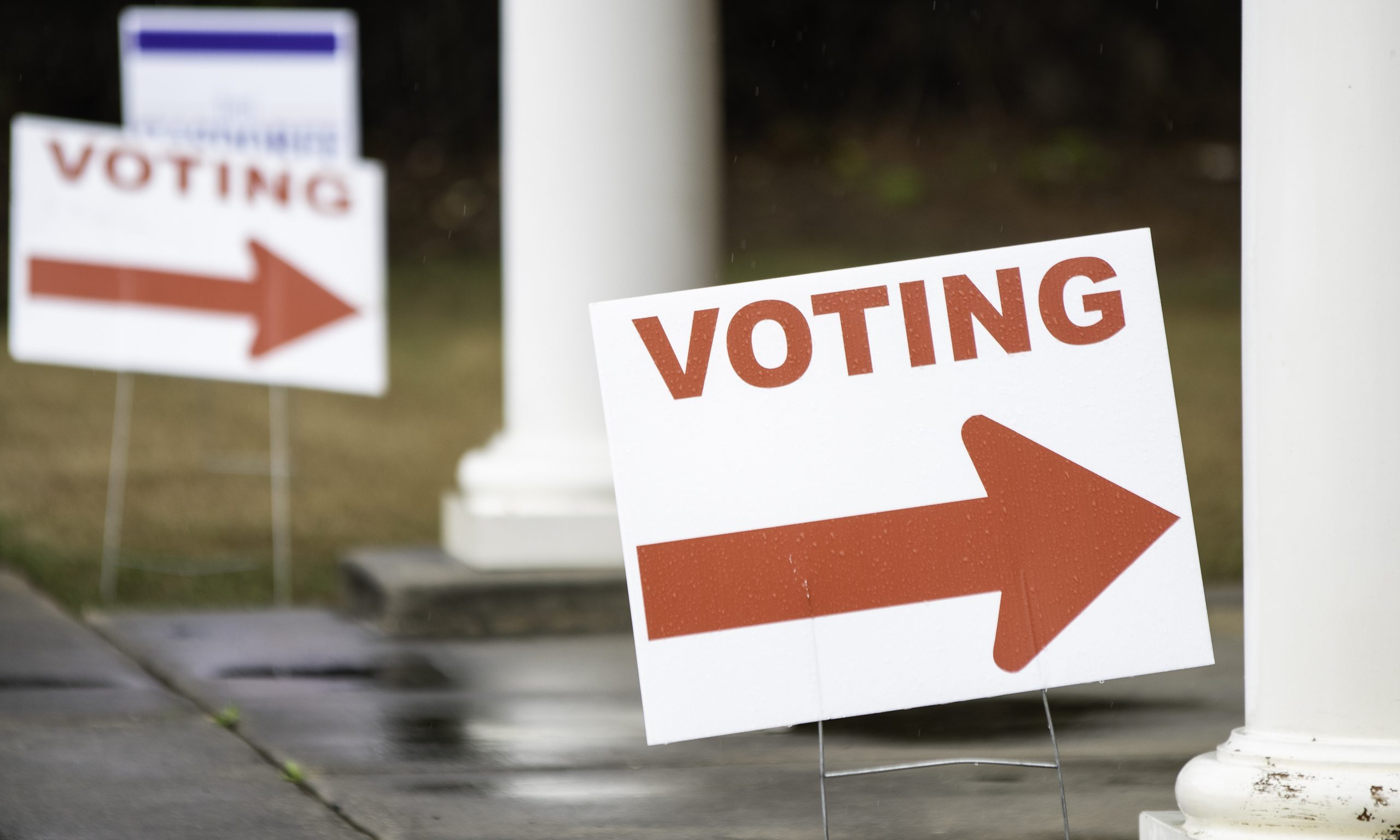 Long lines and slow absentee ballot processing in Tuscaloosa County have left voters outraged and incumbent Sen. Doug Jones's campaign threatening legal action. 
On Wednesday, Jones's campaign attorney, Adam Plant, sent a letter to Tuscaloosa County Circuit Clerk Magaria Bobo, outlining a number of issues with ongoing absentee voting and promising to take legal action if Bobo doesn't improve the process on the final day, Friday. Among the issues documented by Plant were incredibly long lines that left some voters waiting more than five hours and an inefficient process that managed to take in fewer than 100 absentee ballots in six hours. 
Additionally, Plant noted that Bobo has hired her family members to help process absentee ballots and at least one family member had made disparaging remarks on social media about voters. 
"You and those acting on your behalf are suppressing the vote of qualified Alabama voters," Plant wrote in the letter. "If you are unable or unwilling to execute your duties competently, and allow Tuscaloosa voters to exercise their voting rights without undue burdens, we will take further action."
In an interview with the Montgomery Advertiser on Wednesday, Bobo noted that her office had received more than 13,000 requests for absentee ballots — a remarkable uptick from the 3,000 or so her office usually receives — and there had been problems in managing that number of ballots while also adhering to social distancing guidelines within the office. 
However, as Plant's letter notes, the massive increase in absentee ballots for this election shouldn't have been a surprise. Also, Secretary of State John Merrill had made additional funds available to absentee managers to facilitate hiring extra staff, purchasing additional computers and staying open for longer hours to accommodate the anticipated increase. 
In a press release on Wednesday, the Alabama Democratic Party criticized Bobo and her family members, and the release included screenshots of Facebook posts from Bobo's daughter lashing out at voters who complained about the long wait times. 
"No voter should have to wait in line for hours to exercise their rights," said ADP executive director Wade Perry. "We should leverage every tool we have to make voting easier, not harder. Also, it should go without saying that election workers should not insult the very people they are employed to serve. If Ms. Bobo is incapable of processing voters quickly, someone else needs to do the job."