Opinion | Alabama Black Belt Adventures celebrates long, successful relationship with Raycom Media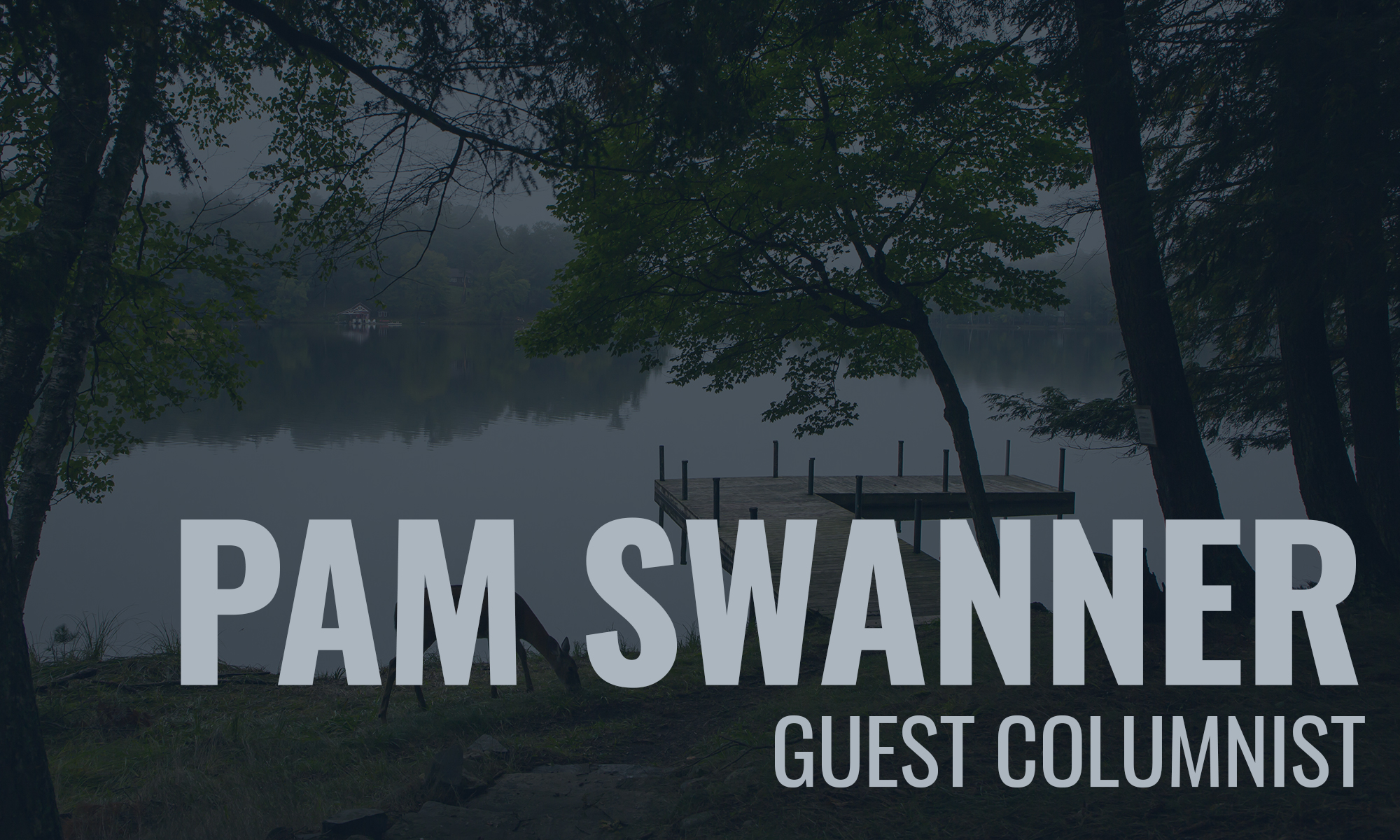 For almost a decade, the Alabama Black Belt Adventures Association (ALBBAA) has worked to share the good news about outdoor tourism – the most profitable and attractive industry in a historically economically challenged region of our state.
ALBBAA was formed in 2009 to promote outdoor recreation like hunting and fishing, as well as its rich history and many culinary experiences. The mission: to bring tourists into the Black Belt from all over the country – and world – to visit, spend money and enjoy the many opportunities this region has to offer. A rising tide lifts all ships.   
Our constant partner in this effort has been Raycom Media under the leadership of Dr. David Bronner. Raycom has provided more than $8 million in advertising through its network of television stations in 65 markets and more than 100 CNHI newspapers across the nation.
Thanks to television advertisements aired on stations in 20 states – plus display ads in many local newspapers – Alabama's Black Belt businesses have received thousands of inquiries about hunting, fishing and other outdoor adventure services. That interest piqued by Raycom and CNHI has paid off in tourism dollars.
According to the Outdoor Industry Association's 2017 report, outdoor recreation accounted for $14 billion in consumer spending in Alabama. Of that, at least $4.87 billion was spent in Black Belt counties. Our state reaped the benefits of outdoor recreation spending in the collection of $857 million in state and local tax revenue. Outdoor recreation generates 135,000 direct jobs in Alabama and $3.9 billion in wages and salaries.
Alabama's Black Belt region, as defined by ALBBAA, is made up of 23 counties that span the south-central section of the state from Mississippi to Georgia. The region makes up parts of four of Alabama's seven congressional districts. As of the 2010 census, just over 500,000 residents – of a total Alabama population of 4.78 million – live in the Black Belt.
The Alabama Black Belt Adventures Association promotes these counties as part of the Black Belt: Barbour, Bullock, Butler, Choctaw, Clarke, Conecuh, Crenshaw, Dallas, Greene, Hale, Lee, Lowndes, Macon, Marengo, Monroe, Montgomery, Perry, Pickens, Pike, Russell, Sumter, Tuscaloosa and Wilcox.
For decades, Alabama's Black Belt has lagged economically because of many factors, including a small population base and often struggling public school systems. For the most part, Black Belt counties have not attracted many large industries or they have abandoned the region during times of national economic distress.
The partnership between ALBBAA and Raycom has been successful, in part, because the leaders of both organizations recognized the promise of outdoors tourism for boosting the economy of the Black Belt. Chilly winter mornings with bird dogs flushing quail and warm spring days on a riverbank in the Black Belt inspired Thomas A. Harris to start the Alabama Black Belt Adventures Association. With few traditional industries in the area, Harris decided promoting outdoor adventures in his home region could "be" an industry. Discussions with Dr. Bronner, whose expertise with recreational tourism was already well known because of the wildly successful Robert Trent Jones Golf Trail spanning the state, resulted in support from Raycom and CNHI.
The Alabama Black Belt Adventures Association uses a multifaceted approach to draw tourists to the area. The organization's website (alabamablackbeltadventures.org) offers a one-stop source for hunters, anglers and other outdoor adventure-seekers looking for places to fulfill their dreams of a weekend in a deer stand with big bucks on the prowl or a week working to draw a big gobbler into range. We also visit outdoors trade shows throughout the country promoting the region and making friends from Houston to the Carolinas and all points in between, including the recent Buckmasters Expo in Montgomery.
Our website currently promotes 54 lodges and outfitters in the Black Belt. The site also provides information and links to public land available for hunting and fishing. Golfers can find information on the Robert Trent Jones Golf Trail courses in the Black Belt. Civic-minded vacationers can plan their tour of historic Civil Rights sites and find fun activities to do outdoors all across the state.
We also share the Black Belt's stories with professional outdoors writers, travel bloggers and television producers on a national level who visit to experience the great hunting, fishing and heritage sites for themselves. Alabama writers and producers are also involved in telling the story. We have worked with journalists from outlets all over the state and country publishing items that are sure to spark interest in visiting the Black Belt.
In 2019, the Alabama Black Belt Adventures Association celebrates its 10th anniversary. Thanks to the advice and cooperation of many friends, such as Dr. Bronner, our association has made sure that this region of our state is not a secret unknown to the thousands of outdoorsmen and women who now enjoy spending their time – and money – in the Black Belt. The Alabama Black Belt Adventures Association has succeeded in giving a shot in the arm to our economy.
Pam Swanner is the director of the Alabama Black Belt Adventures Association, a not-for-profit organization committed to promoting and enhancing outdoor recreation and tourism opportunities in the 23 counties that make up the Black Belt in a manner that provides economic and ecological benefits to the region and its citizens. Visit www.alabamablackbeltadventures.org for more information.
Opinion | Comprehensive sex-ed for all can improve people's health
Last July, I spoke with Sky H., a 20-year–old who identifies as non-binary and grew up in a very conservative rural town in the Black Belt region of Alabama. In school, Sky received abstinence-only education. Sky told me there was little instruction about sexual and reproductive health besides the basics of reproduction.
After years of pain, Sky was diagnosed at age 18 with endometriosis, a painful disorder that can lead to fertility complications. The condition might have been diagnosed much earlier if they had learned more about their own bodies and reproductive health in school, Sky believed.
Unfortunately, Sky's experience isn't unique. Over the past year and a half, I've spoken to more than 40 young people from 16 counties throughout Alabama who also didn't learn about their sexual and reproductive health in school. Like Sky, they missed out on critical information and described the negative impact this had on the choices they made and their health as they grew older.
Schools in Alabama are not required to teach about sexual health but if they do, the State Code mandates a focus on abstinence. The State Code also contains stigmatizing language around same-sex activity and prohibits schools from teaching about sexual health in ways that affirm lesbian, gay, bisexual and transgender (LGBT) youth. This makes it even harder for young people like Sky to get information.
But Alabama is not alone. Sixteen other states in the U.S. also do not mandate sex education in schools. And at least five others have laws stigmatizing same–sex activity.
Comprehensive sexuality education can improve health outcomes for young people. It can help them learn about their bodies and how to recognize abnormal gynecological symptoms, steps they can take to prevent and treat sexually transmitted infections (STIs) and other dangers to their health, and where they can go for reproductive health services.
Sex ed can also educate young people about the human papillomavirus (HPV) — the most common sexually transmitted infection in the U.S. — and how to lower their risk of HPV-related cancers through the HPV vaccine.
This information can improve young people's health and save lives. Yet so few young people in schools throughout Alabama — and the U.S. — receive it. Instead, like Sky and other Alabama students, many young people receive abstinence-focused education.
These programs withhold critical, science-based information young people need to make safer decisions on their sexual health. They also shame adolescents about their sexuality, often leaving young people uncertain about who they can talk to or where they can go for accurate information about sexual behavior and health.
The problem is both a lack of political will and of adequate funding. Discriminatory property taxes and an inequitable education system leave many school districts in rural and less wealthy regions of Alabama without adequate funding. This means that programs considered optional, like sex ed, often aren't offered.
Alabama, a state with high rates of sexually transmitted infections and cancers related to HPV needs to do more to address historic inequalities and state neglect that have left Black people at a higher risk of poor health outcomes. Mandating comprehensive sexuality education for all of the state's schools — and allocating state funding for these programs — would be an important step forward.
Students in underfunded and neglected school districts — many of whom are Black and living in poverty — often lose out on access to critical and lifesaving information. It keeps them from being able to make informed and safe decisions and can harm their health. This unequal access to information can create lifelong disadvantages and may contribute to racial disparities in health as young people age into adulthood.
The Black Belt region of Alabama, where Sky is from, has high rates of poverty and poor health outcomes. The Black Belt region also has high rates of sexually transmitted infections and the highest rates of HIV in the state. Yet schools in this rural and marginalized region of the state are persistently underfunded.
The COVID-19 pandemic has brought glaring attention to systemic inequalities and racial disparities in health, including in Alabama, where Black people are significantly more likely to die from the virus than white people. Within the United States, we continue to see the disproportionate toll the pandemic has taken on Black people, who are more likely to live in poverty, lack access to health insurance, and suffer from chronic health conditions that put them at a higher risk of adverse health outcomes from the virus.
The pandemic has highlighted the importance of ensuring that everyone has the information, tools, and resources they need to make informed decisions to protect their health. Schools in Alabama — and across the country — should help do that for all young people.
The pandemic is also showing us what happens when discrimination and neglect leave certain people out.