Opinion | The plan to kill public education in Alabama is succeeding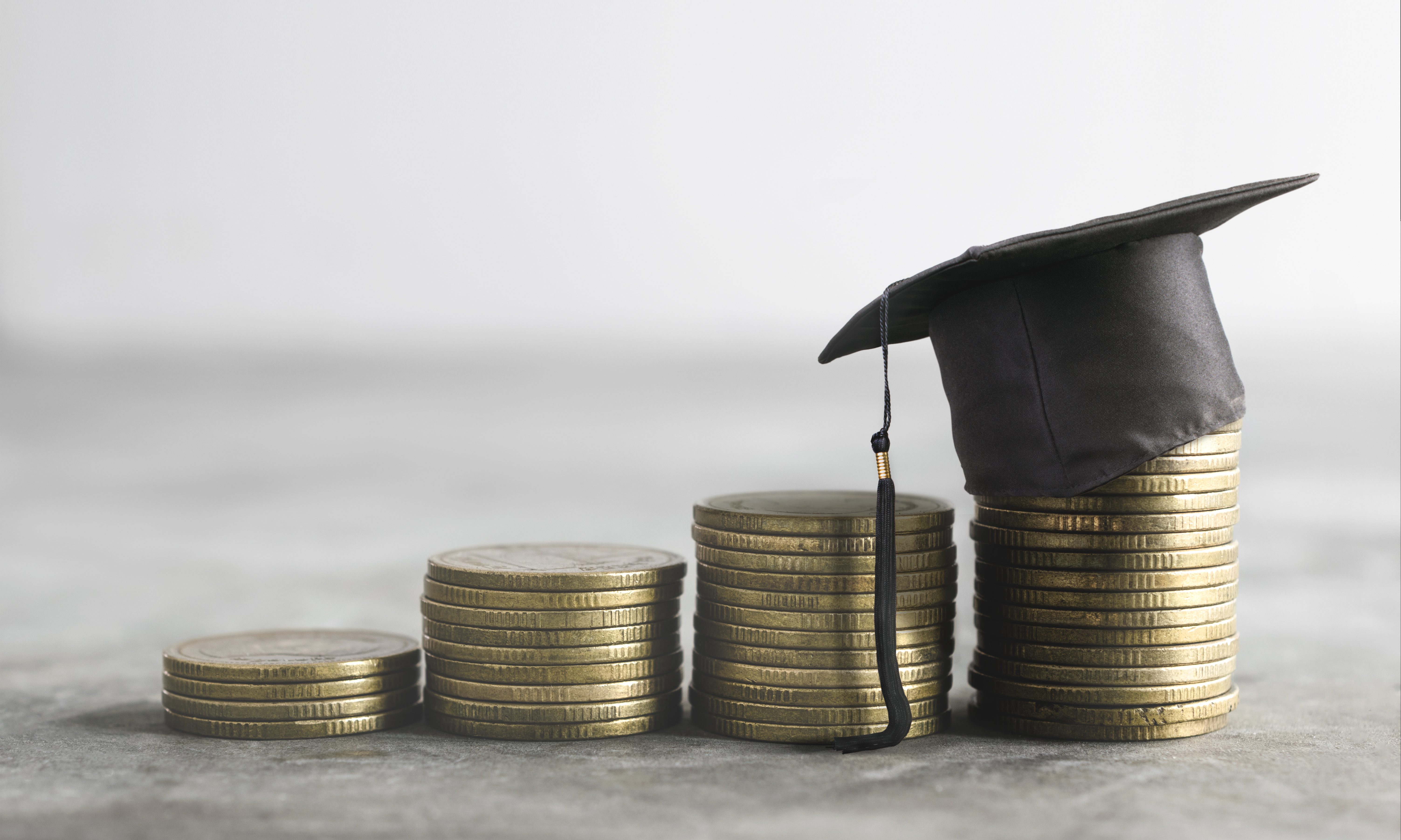 Put the flashlights away, Jason Taylor has been located.
Maybe.
The Alabama State Department of Education's $700,000 accountant is still working for the state, just not doing much — or anything, depending on who you ask — for the Montgomery Public Schools.
Instead, according to ALSDE spokesman Dr. Michael Sibley, Taylor is spending the majority of his time working with other school systems in the state, in an attempt to be more proactive and avoid issues like the ones plaguing MPS.
At least, that's one story.
A state school board member recently said that Alabama state superintendent Eric Mackey told the board earlier this month that Taylor was spending most of his time working in MPS.
This was news to the MPS system's new CFO, Arthur Watts, who told his own board members that he speaks with Taylor a couple of times per week but has no idea what Taylor is working on.
You know what? I don't even care who's right or what the truth is.
Because at the end of the day, here's all that matters: The Montgomery intervention has been a complete and utter dumpster fire.
Take the $700,000 being paid to Taylor, add it to the multiple six-figure contracts awarded to wholly unqualified and now-departed administrators, add that to the raises to every principal, the legal fees out the wazoo and a ridiculous cleaning bill, and you know what you get?
You get a seven-figure tab paid out by one of the brokest state departments of education in the country and by the brokest school district in that state, and somehow, someway they have failed to help one single child.
There has been no purchase of additional supplies or books. There have been no additional teachers hired. There has been not one advancement of school safety equipment, whether a security officer, a metal detector or just a damn floor mat to keep kids from slipping down on a rainy day.
Nothing.
Zip. Zero. Zilch.
And you know why this travesty has occurred?
Because somewhere along the way, like with everything else in this state, public education was hijacked by greed and self-interest and, ultimately, corruption.
That's how we ended up with Mike Sentance in the first place — a corrupt search undermined by a state board member (who lacks self awareness to such an astonishing degree that she's writing blog posts bemoaning corruption) and steered to land a pro-business candidate. Instead of, you know, the candidate who was best qualified to fix education.
None of the people behind that ruse cared about teaching and learning.
They cared about training kids to work in the factories of the companies to which they have given ridiculous economic incentive packages. Because teaching students to read and write and do complicated equations is hard damn work and just takes too much money. Lots easier to just train 'em for the job you want them to have instead of producing well-rounded citizens with career options.
This has been the dream of the business class in this state for years.
Montgomery was to be the first test in this plan — a combination of trade schools and charters and conversion charters.
But like all things done in Alabama, it turned into the powerful white men trying to force a system change on everyone else. Instead of doing things the right way and presenting well-meaning, well-intentioned ideas to the general public and building support for a comprehensive plan that benefitted all students, ALSDE and Montgomery leaders went with the we-know-what's-best-for-you-so-shut-up approach.
And it has been an unmitigated disaster.
Which is how you end up with a $700,000 accountant who isn't accounting. And a superintendent who lasts a year. And your third largest school system in, astonishingly, a bigger mess than it was before the state intervened and spent millions.
What's happened, and continues to happen, in Montgomery is a microcosm of the failures in public education around Alabama.
Greedy people making selfish decisions, with the best interest of educating ALL children near the bottom of the priority list, and lining their pockets and the pockets of people like them at the very top of that list.
From the AAA to charter schools to pathetic funding to phony "failing schools" lists to ignorant rants over Common Core, these people have been hell bent on ruining public education in Alabama for decades.
And it's the only thing in education at which they're succeeding.
Opinion | Somebody, please, take the lead
Just like Donald Trump on the national level, Gov. Kay Ivey has bungled containing the novel coronavirus COVID-19. Alabama is showing record cases and hospitalization levels.
But while Ivey extended the Safer-at-Home order though July 31, she didn't add any new restrictions. The governor says requiring masks is simply too difficult to manage and enforce.
Nobody said fighting the virus would be easy. The problem is neither Ivey nor many other governors, along with the White House, didn't really make containment much of a priority.
Testing is still inadequate, nearly a half-year after the pandemic started. Alabama's first diagnosed case was March 13. Since then – as of Wednesday – Alabama has racked up more than 30,000 cases with more than 900 deaths. Nationally, there have been more than 2.6 million cases and nearly 130,000 deaths.
When the pandemic was young, Ivey responded well, ordering everybody to stay home except for essential workers. She did much better than the governors in the state's surrounding Alabama. But just as with most states across the Southeast, after a few weeks Ivey's resolve cracked. Like the governors of states like Georgia and Florida, which are also seeing a spike in infections and are setting records.
Ivey should tighten up the restrictions, including closing the state's beaches over the July 4th weekend. Bars, gyms, and other places where large crowds gather, usually not social distancing and many without masks, should be restricted.
Yes, such measure will continue to cause economic pain, but such restrictions would slow the spread of the virus. We've already seen that not just in the United States, but across many parts of the world.
Ivey and health officials also need to increase testing and contact tracing.
Yes, all of that is difficult, but what are the consequences? More deaths. Just how many deaths are acceptable? Is it 1,000 (we're almost there), or 2,000, or 5,000? Is any number unacceptable. It doesn't suffice for elected officials to claim even one death is too many when, through their own actions, thousands and thousands have died in Alabama and across the nation.
And those numbers don't include infected and once hospitalized patients who are left with permanent organ and lung damage.
Cities like Birmingham and Montgomery have mandatory mask laws, and they need to be enforced because a lot of people are going out without their masks. Still, there are many laws on the books that are difficult to enforce; that doesn't mean those laws don't have value. A statewide mandatory mask order if, nothing else, would lead more people to wear masks, plus it would give support to businesses who refuse to allow people inside without masks.
UAB is planning to bring students back on campus when the fall semester begins in late August, but there will be strict safety measures to follow, including wearing masks, social distancing, handwashing, and regular health checks.
Ivey says if the rate of cases and hospitalizations doesn't slow, she'll enact more stringent measures. But when she finally gets around to making those decisions, it could very well be too late.
Indeed, it may be too late already.
We've seen what indecisive leadership does during a pandemic. What we need to see – in Alabama and nationally – is a more determined response that helps put the virus in check. That includes mask wearing, increased testing, and contact tracing.
Every day that doesn't happen, more people will get sick and die when they didn't have to.