Will Christine Blasey Ford testify before Senate Judiciary Committee or not?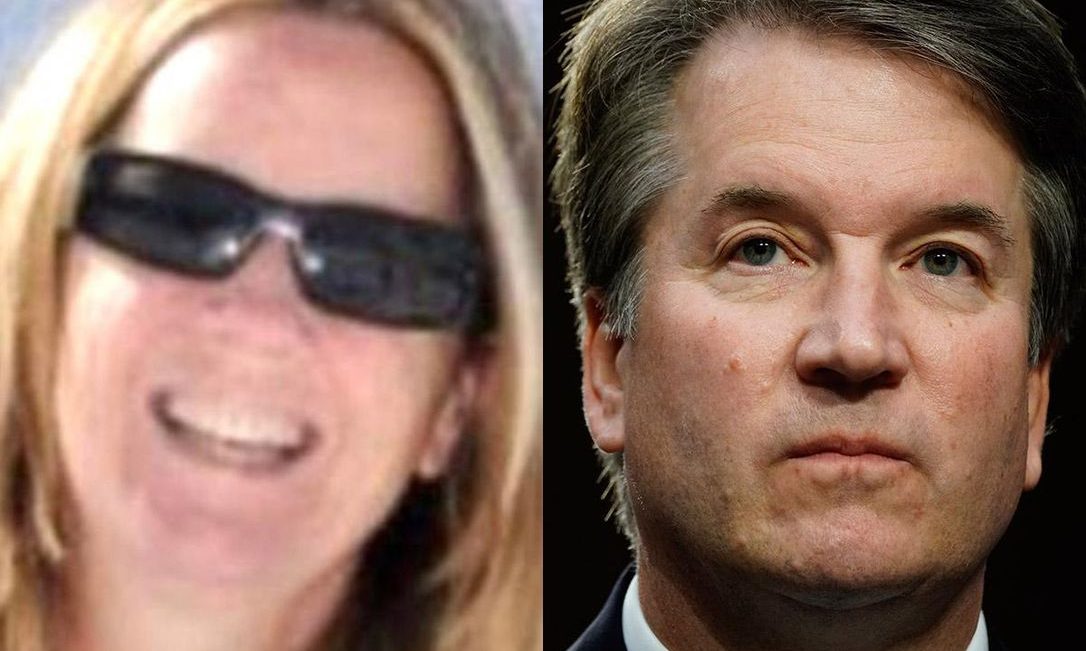 Christine Blasey Ford has alleged that she was groped by Brett Kavanaugh when they were both teenagers and that another student had to pull him off of her.
That student, Kavanaugh's Georgetown Prep classmate Mark Judge denies Ford's account. Judge said Ford's allegation never happened: "It's just absolutely nuts. I never saw Brett act that way."
Kavanaugh has denied that the incident has ever taken place.
The Senate Judiciary Committee is now begging Ford to agree to come to Washington to testify.
The committee will hold a special session on Monday and has invited both Kavanaugh and Ford to testify on the allegations. Only Kavanaugh has accepted. As of press time, Ford has agreed to testify but not on Monday and even though she is the accuser she is demanding that Kavanaugh testify first. Traditionally the accuser testifies first and the accused is allowed to testify second. Senate Judiciary Chairman Chuck Grassley (R-Iowa) has not yet agreed to Ford's highly unusual demands.
Some Republicans have argued that if she does not come Monday that the Senate Judiciary Committee should just go ahead and vote and send the nomination to the full Senate.
"The Democrats and special interest groups have only one goal – delay and stop the nomination of Bret Kavanaugh," said Mat Staver, Founder and Chairman of Liberty Counsel. "Of course, Christine Blasey Ford refuses to testify. She is being used as a political pawn to delay the hearing. Only after Senate Democrats were unable to delay or stop the confirmation process did they bring this 36-year-old allegation which they held for six weeks. The confirmation hearing needs to move forward, and this mockery of the system and disrespect to a good man must end."
Some have compared Ford's Washington Post story that he had sexually misused 15 year old Christine Blasey Ford to last year's Washington Post story that then U.S. Senate candidate Roy Moore has sexually misused 15 year old Leigh Korfman.
"Brett Kavanaugh, like me, has withstood numerous investigations and vetting by the most rigorous legal and political authorities," Judge Moore said in a statement. "The timing of these accusations in the midst of the U. S. Senate's confirmation for a seat on the U. S. Supreme Court, like those allegations against me only 32 days before the final election for the United States Senate last year, is indeed suspect and show the depths to which liberals will stoop to stop opposition to their agenda."
Senate Democrats used similar character assassination tacticsto fight the nomination of Supreme Court Justice Clarence Thomas.
Christine Blasey Ford is expected to make a decision today on whether or not she will testify.
Brett Kavanaugh is President Donald J. Trump's second nomination to the Supreme Court.
Sens. Doug Jones, Cory Gardner introduce the American Dream Down Payment Act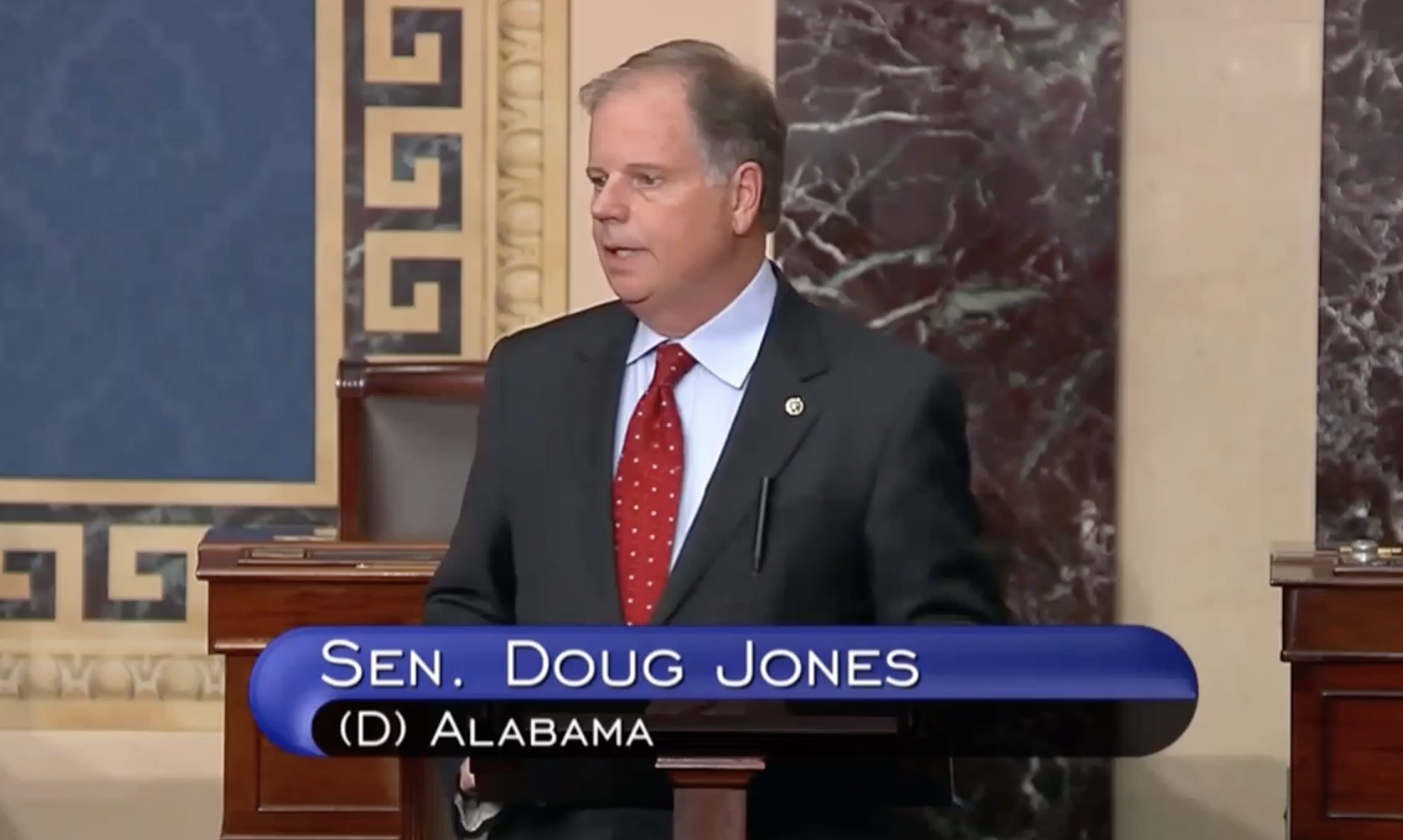 Democratic Alabama Sen. Doug Jones and Republican Colorado Sen. Cory Gardner have introduced the American Dream Down Payment Act of 2020, a bipartisan piece of legislation that would help prospective homeowners save for a traditional 20 percent down payment by creating special tax-advantaged savings accounts for eligible housing costs.
"As the coronavirus pandemic continues to devastate our nation's economy, it is getting even harder for many folks in Alabama and across the country to put money away in savings and to work toward the American dream of owning a home," Jones said. "Down payments are the biggest barrier to homeownership for first-time homebuyers, especially among low-income and minority Americans, and make it harder to build generational wealth that is often tied to home-ownership. Our legislation would provide a new path to help make the dream of buying a home a reality by making it easier to save money for down payments and other housing-related costs."
"A down payment on a home can be a significant barrier to becoming a homeowner," Gardner said. "Inspired by the popular 529 education savings accounts, this bipartisan bill will make it easier for people to save for a down payment, which will aid both our unique housing challenges in Colorado and our economic recovery from the COVID-19 pandemic. I'm proud to work with Senators Jones and Brown to help more families achieve the American Dream and own a home."
These accounts would be similar to the popular 529 Plan accounts that encourage people to save pre-tax money to pay for future education expenses. Sen. Sherrod Brown, D-Ohio, is the ranking member of the Senate Banking and Housing Committee and an original co-sponsor of the legislation.
The sponsors cite a recent survey by the Urban Institute that found that more than two-thirds of renters view down payments as a barrier to owning a home. As rents and student loan debt rise, it can be harder for prospective homeowners to save for a down payment, especially if they are a first-time homebuyer or aren't able to receive help from family members.
"Borrowers of color have been locked out of affordable homeownership for decades," Brown said. "The gap in Black and white homeownership rates remain as large now as it was before the Fair Housing Act was signed into law. These troubling and persistent inequities in homeownership rates have prevented generations of Black and brown families from obtaining the American dream of owning a home. The American Dream Down Payment Act is a new tool to help make homeownership a reality."
Even though the nationwide homeownership rate is relatively stable, there are significant disparities in homeownership by age, race and ethnicity. The Black homeownership rate, which peaked just prior to the Great Recession, has fallen to a 50-year low in 2016, at just 41.7 percent. That remains nearly 30 points below the white homeownership rate. This is before the recent COVID-19 economic panic. Millennials are less likely to own a home by age 34 than their parents or grandparents were. If these trends continue, a growing number of Americans will be locked out of homeownership.
"The introduction of the American Dream Down Payment Act offers Black American families and individuals the opportunity to build legacy wealth through homeownership," Brown added. "The ability to accumulate tax-free savings funds breaks down/eliminates one of the most prominent barriers to achieving homeownership, the down payment. This Act serves as a tangible springboard to increase Black homeownership and real wealth-building prospects which the National Association of Real Estate Brokers (NAREB) includes in the meaning of its time-honored slogan, Democracy in Housing," said Donnell Williams, National President, National Association of Real Estate Brokers."
The American Dream Down Payment Act would let states establish American Dream Down Payment Accounts, which they would manage in the same way they manage 529 Plan accounts today. It would also allow prospective homeowners to save up as much as 20 percent of today's housing cost, indexed for inflation, to use for an eligible down payment and other housing costs. It would facilitate long-term savings for a down payment and allow contributions from family and friends and allow homebuyers using their American Dream Down Payment Account savings and earnings to use those funds tax-free at withdrawal for eligible expenses.
To protect American Dream Down Payment Account holders, the Securities and Exchange Commission would be required to set standards for the investments of eligible accounts and allowable fees.
This legislation is supported by the National Association of Realtors, Habitat for Humanity and the National Association of Real Estate Brokers.
Jones is a member of the Senate Banking and Housing Committee. Both Jones and Gardner face tough re-election battles this year.