Parker: If leftists "take over our courts. All is lost"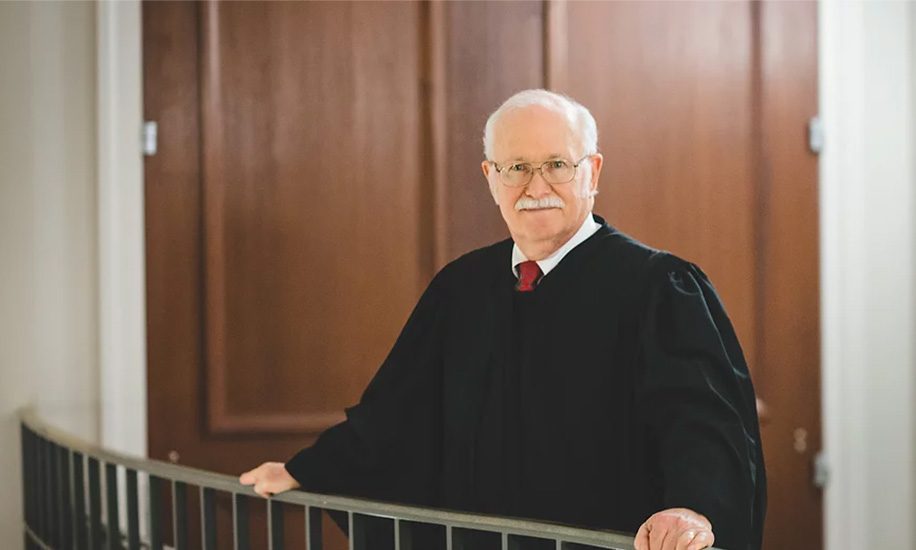 Tuesday, Associate Justice Tom Parker (R) denounced the attacks on Judge Brett Kavanaugh as a "smear mob." Parker also denounced Senator Doug Jones (D) for his efforts to stop the imminent confirmation of Kavanaugh.
"If they take over our courts, all is lost," Justice Parker said. "That's why I have been outspoken about efforts by billionaire George Soros and groups like the Southern Poverty Law Center to remove and defeat conservative judges and stack the courts with leftist judges."
Parker is the Republican nominee for Alabama Supreme Court Chief Justice in November's general election.
Parker described Jones and other Democrats trying to delay this justice's confirmation as a "smear mob" trying to bring down a distinguished jurist. Parker denounced Jones' calls for a delay in the Kavanaugh confirmation hearings because of allegations of sexual abuse while Kavanaugh was a teenager.
Parker pointed out that there are no witnesses supporting the accusers stories from the 1980s and that none of this ever came up during Kavanaugh's FBI background check or the hearing process.
"This is nothing more than a brazen last-ditch attempt by a left-wing smear mob to stop the President's nomination through the politics of personal destruction, and people see right through what they're trying to do," Justice Parker said. "And to no one's surprise, Doug Jones is right there with the rest of that mob. It's sad."
"Once there was a time when Alabama sent honorable Democrats to the Senate like Jim Allen, for whom I interned in college, who put principle ahead of party and did the right thing for Alabama and America," Parker said. "But that Democratic Party exists no more."
"Sadly, today's Democratic Party has been taken over by radical extremists with masks on their faces and fists in the air — an angry bunch whose only agenda is to resist, delay and obstruct everything our president is doing to turn our nation around," Parker continued. "Senator Jones's partisan call for delaying a hearing that has already gone on long enough is just one more example of their obstructionism and gridlock."
Parker said that Democrats are dividing America to advance their radical left "progressive" agenda.
On Thursday, Brett Kavanaugh will get to defend himself against the allegations before the Senate Judiciary Committee. His first accuser, Christine Blausey Ford, is expected to also testify. Republicans hope to have a vote on Kavanaugh's confirmation as soon as next week.
In 2016 Chief Justice Roy Moore (R) was suspended for the remainder of his term. Associate Justice Lyn Stuart (R) assumed the role of interim Chief Justice. When Moore retired to run for U.S. Senate in 2017, Alabama Governor Kay Ivey (R) appointed Stuart as Chief Justice. Parker defeated Stuart in the June Republican primary despite being outspent.
Parker faces Jefferson County Judge Robert Vance III in the November general election.
Print this piece
Sessions attacks Tuberville's views on China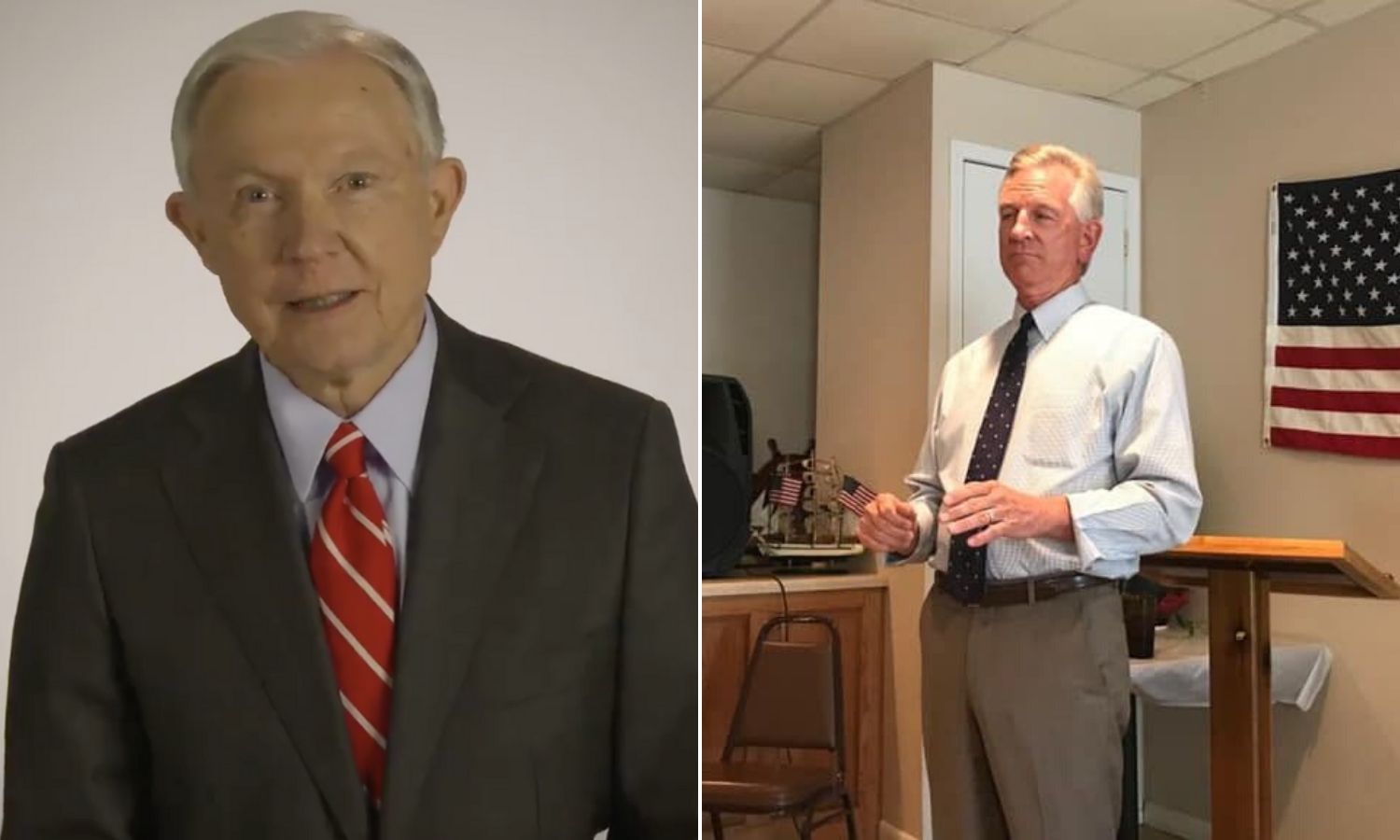 Former Sen. Jeff Sessions, R-Alabama, rolled out an ambitious, comprehensive plan to hold the Chinese government accountable for what Sessions called a cover-up of the coronavirus that has killed tens of thousands of people and devastated economies worldwide.
In an interview Thursday on the Matt & Aunie radio show on Talk 99.5 in Birmingham, for Auburn head football Coach and current GOP Senate candidate Tommy Tuberville expressed his views on China.
Matt Murphy asked: What do you see happening with China?
"Well, we can't worry about China right now…" Tuberville responded.
"You say you don't need to worry about China, but this came from China and our economy depends on China," Murphy asked on follow up. "Specifically how to overcome some of that dependence on Chinese goods and specifically in the pharmaceutical industry because right now we're dependent on the country that covered this up."
"Now we're seeing firsthand the results of letting everything go to China," Tuberville said. "The good thing about this is we'll have manufacturing come back and drugs and all those things….we're headed in that direction, just the simple fact that we can't control our own destiny. Everything's controlled by China. But that'll take care of itself."
During the show, Tuberville also characterized the Wuhan Virus, which has killed over 53,000 people and infected more than 1 million people across the globe, which then including over 1,300 people in Alabama, as "just a virus."
Jeff Sessions issued a statement critical of Tuberville on Friday in response.
"Amazingly, Tommy Tuberville said yesterday, 'We can't worry about China right now,"" Sessions quoted. "China is where the virus is from, and their deliberate lies hid the danger and resulted in a pandemic that never should have happened. We must take on China now and win, not run scared like Tommy Tuberville."
"There are over 1 million infected with the Wuhan Virus, and more than 1,300 in Alabama already," Sessions continued. "This is serious. But Tommy Tuberville said yesterday that 'this is just a virus.' What planet is he on? Tuberville is clueless. No wonder he's scared to debate me. We must stop relying on China for our critical medicines and equipment. I have a detailed plan to fix it. Amazingly, Tuberville also said yesterday, 'Everything's controlled by China, but that'll take care of itself.' Wrong! We must lead with action, this will not 'take care of itself.'"
On Thursday, a U.S. intelligence report claimed that China understated the damage that the coronavirus was doing in their country.
"Alabama's next Senator must be a leader who has the drive and determination to push a Congress that is too often unwilling to confront the critical issues of our time," Sessions continued. "I have proven my willingness and preparedness to lead from Day One. Tuberville is weak: all talk and no action."
Sessions is a former Senator, U.S. Attorney General, Alabama Attorney General, Chairman of the Alabama Republican Party, U.S. Attorney, asst. U.S. Attorney, and U.S. Army Captain.
The Republican primary runoff has been moved to July by Alabama Governor Kay Ivey (R) due to fears of the coronavirus. The virus is believed to have originated in Wuhan City, Hubei Province, China in late 2019.
As of press time, 10,943 Americans have died from COVID-19 including 53 Alabamians. 367,650 Americans have been diagnosed with COVID-19, including 2,006 Alabamians. At this point, only 240 Alabamians are confirmed hospitalized with COVID-19.
COVID-19 is the medical condition caused by a strain of coronavirus first identified late last year in Wuhan City, Hubei Province China, SARS-CoV-2. Since then it has spread across the globe infecting 1,346,566 persons that we are aware of killing 74,697 people.
The winner of the Republican primary runoff will then face Senator Doug Jones (D-Alabama) in the November election.
Print this piece