Republican Attorney General Marshall once again flouts campaign finance laws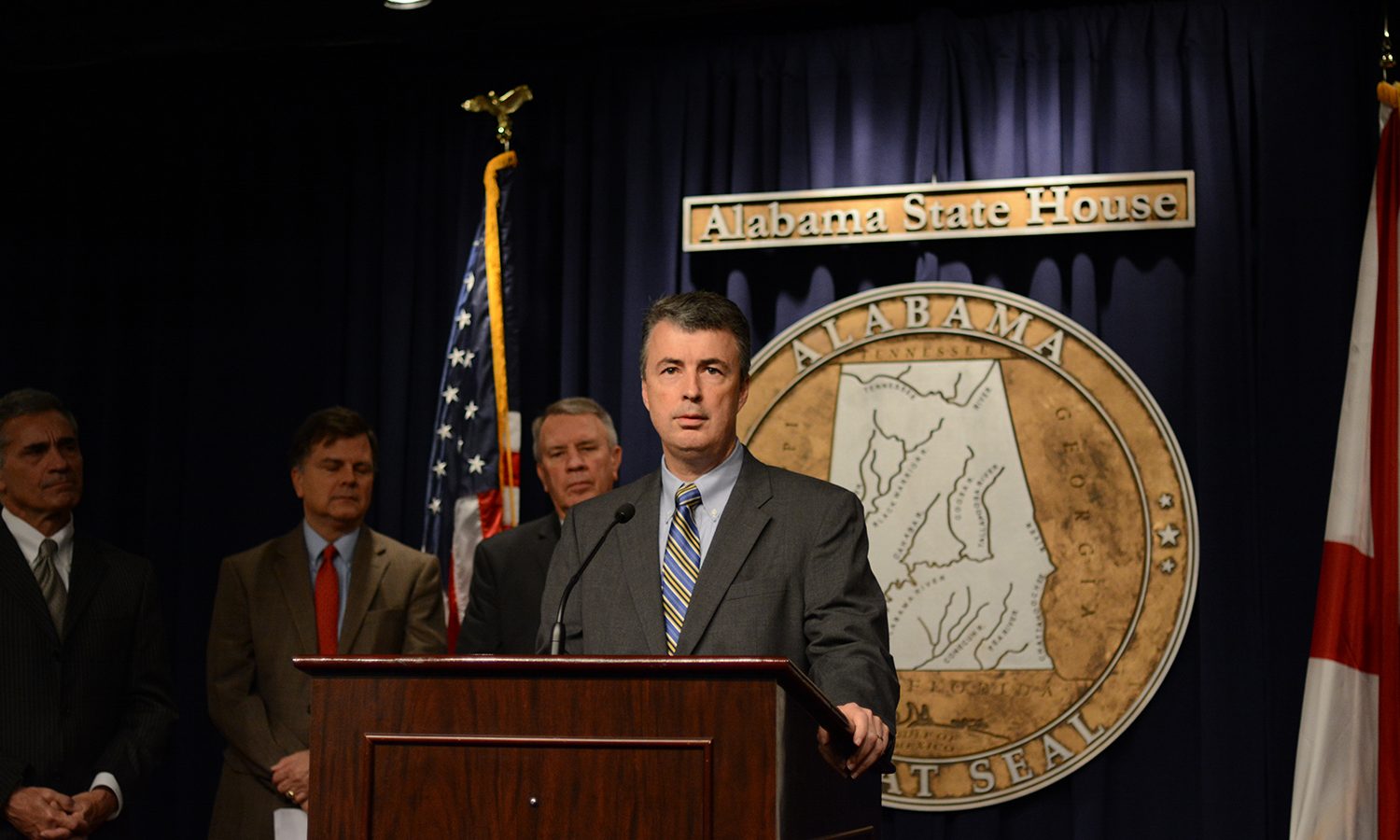 When Republicans won a supermajority in the Legislature in 2010, they pushed to enact strict ethics and campaign finance laws. Current appointed Republican Attorney General Steve Marshall, the party's standard bearer in the upcoming November general election for attorney general, has not only accepted tainted funds, which drew an ethics complaint, but he has also failed to report a sizable in-kind campaign contribution in violation of the state's Fair Campaign Practices Act.
According to federal IRS filings, the Republican Attorneys General Association has given Marshall $735,000 in his bid to defeat Republican challengers in the June primary; it also gave him $18,500 in-kind contributions for opposition research.
RAGA in May paid Oklahoma City-based WPA Intelligence $18,500 to dig dirt on Marshall's Republican primary opponents Alice Martin, Chess Bedsole and Troy King. RAGA didn't report the expenditure until after the election, and Marshall has never reported the contribution on his state-required FCPA reports.
It wasn't that Marshall didn't report in-kind contributions — he listed over a dozen in detail — it was just the RAGA money he failed to disclose.
According to the Secretary of State's Office, Marshall's failure to report the $18,500 contribution is in clear violation of state law.
State Ethics Commission Executive Director Tom Albritton said that he had warned other candidates not to take the type of contributions Marshall received from RAGA.
Secretary of State John Merrill has written that the same kind of contributions Marshall received from RAGA are not permitted under state law.
Under state law, candidates are not permitted to accept a donation from PACs that receive money from other PACs. The reason is that when Republicans passed sweeping reforms, they wanted to ensure that the public could see who was financing political campaigns. RAGA permits campaign contributions from other PACs which masks the original donors.
RAGA receives much of its funding from big pharma, large corporations and casino operations who want a friendly relationship with states' attorneys general across the nation.
Presently, there is an ethics complaint against Marshall for accepting RAGA contributions.
Marshall's predecessor Luther Strange took RAGA contributions. But realizing the potential illegality of the donation, he immediately returned the money. In the Marshall camp, they believed they couldn't win without the nearly quarter of a million in sullied funds.
The Ethics Commission is scheduled to meet on Oct. 3, but Albritton will not confirm if the complaint against Marshall will be heard at that time.
Even though the Republican supermajority passed wide-ranging reforms, Marshall's specific alleged violations do not carry any penalties.
According to Merrill's office, only the state's Republican Party can hold Marshall accountable for accepting unlawful contributions or failing to report donations promptly.
The Alabama Republican Party Candidate Committee could refuse to certify Marshall as it did with Public Service Commission Place 1 candidate James "Jim" Bonner earlier this year.
Bonner was punished over, "growing concerns about his sometimes openly racist, including the n-word, sometimes misogynistic, sometimes anti-Semitic, and often disturbing social media posts," according to a report by APR's Brandon Moseley.
North Alabama Republican activist Thomas J. Scovill points out the hypocrisy of essentially removing Bonner for words and not disciplining Marshall for potentially illegal acts.
"As Steve Marshall's campaign finance issue drags on, the embarrassment to Alabama government and the Alabama Republican Party (ALGOP) is growing," Scovill said. "Just as the Alabama Republican Party acted quickly and decisively on the issue of PSC candidate James Bonner's decorum, now is the time to act decisively on the much more serious issue of lawbreaking by our attorney general."
Activist calls for Attorney General Steve Marshall to be decertified or impeached
However, Party Chair Terry Lathan and the Republican establishment remain silent on Marshall.
Marshall was appointed to his current office after he agreed to then-Gov. Robert Bentley's scheme to investigate the team that prosecuted former Speaker of House and convicted felon Mike Hubbard.
Marshall will face Democrat Joseph Siegelman in the fall elections.
Print this piece
Buttigieg to visit Alabama on Sunday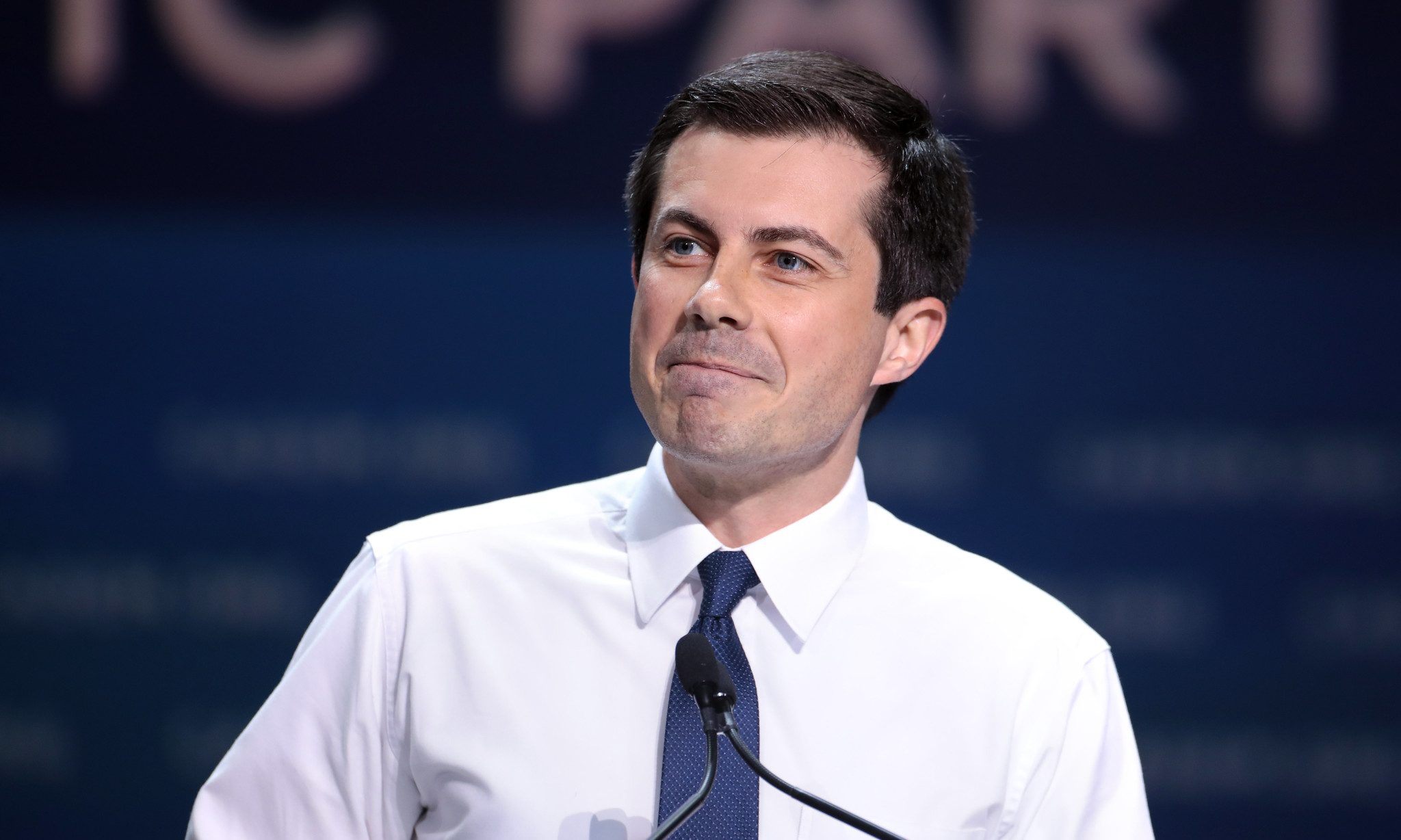 Democratic presidential candidate South Bend Mayor Pete Buttigieg will be in Selma Sunday for a short visit in observance of the anniversary of "Bloody Sunday." The Pete for America campaign also announces that they will be hosting more than 100 events in Alabama this weekend as part of their get-out-the-vote (GOTV) effort ahead of the Super Tuesday Democratic presidential primary.
As part of that effort, Pete for America announced an Alabama television ad purchase in the Birmingham and Montgomery media markets featuring an Alabama-specific digital ad program to reach more voters. Miss Black America Ryann Richardson and NAACP leader Lammell McMorris will be participating in these efforts with an online town hall on Monday.
"We are building the campaign that will not only win the nomination, but will defeat Donald Trump in November," said Stephenine Dixon the Alabama State Director for Pete for America. "We know Pete's message is resonating in Alabama –– voters are tired of the politics of division and dysfunction. And Pete is the candidate offering bold solutions to our country's greatest challenges in a way that actually unites the country. To propel Pete to the nomination, we're taking Pete's message to voters with 100 events across the state of Alabama ahead of the primary. We're also running a first-of-its-kind GOTV program that combines digital organizing, paid media, and our boots-on-the-ground organizing to reach Alabama voters."
The Pete for America will launch a new targeted digital advertising program in Alabama featuring state-specific digital ads. The ad buy includes user-generated content of voters across Alabama explaining why they're supporting Pete.
Blacks in Alabama vote Democratic at a rate well in excess of 90 percent and are overwhelmingly the majority of Democrats in Alabama. Conservative talk radio host and recent Medal of Freedom recipient Rush Limbaugh recently predicted that Buttigieg will not attract support from Blacks saying that "America is not ready" to see two gay men kissing on stage.
Buttigieg responded to Limbaugh's comments, "I love my husband." If elected, Buttigieg would be the first openly gay man elected President of the United States. At age 38, he also would be the youngest President in the history of the country.
Buttigieg volunteers are direct messaging each of their social media followers to encourage them to move their online support to offline action. The campaign claims that they're asking them about their plan to vote and whether they can knock doors and get plugged into on the ground work.
The TV ad titled "Urgent," underscores what the campaign calls Pete's unifying vision for our future that will heal our country so we can begin tackling our greatest challenges.
The online community town hall will be at 12:00 PM CST featuring Miss Black America Ryann Richardson and NAACP leader Lamell McMorris.
For GOTV, the campaign will have 30,000 volunteers across the Super Tuesday states hosting hundreds of voter contact events –– including "knock your block" events, block parties, phone banks, canvass launches, and more to mobilize voters to vote on March 3rd. Pete for America is not just asking volunteers to phone bank and knock on the doors of strangers. Rather, the campaign is having them reach out to their own personal community –– their friends, neighbors, and networks to make a personal case for why they need to vote for Pete.
The events in Selma commemorate the attempted crossing of the Edmund Pettus Bridge by voting rights marchers during the Civil Rights Movement over 50 years ago. Then Governor George C. Wallace ordered the then all White Alabama State Troopers to use force to prevent the marchers from crossing the bridge and coming to Montgomery. The events made national and international headlines. The Rev. Martin Luther King Jr. rushed to Alabama along with hundreds of additional civil rights supporters and eventually made that march to Montgomery.
There reportedly will be four presidential candidates in Selma this weekend. Buttigieg is one of the four. U.S. Senator Elizabeth Warren (D-Massachusetts) is reportedly also coming to the state. Former Vice President Joe Biden has staked his campaign on doing well with African Americans. The Alabama Democratic Conference (ADC) has endorsed former New York City Mayor Michael Bloomberg.
Buttigieg narrowly won the Iowa Caucus and had a strong second-place finish in the New Hampshire primary; though he performed poorly in the Nevada Caucus.
Print this piece