Secretary of State's office celebrates 117 weeks of same-day business filings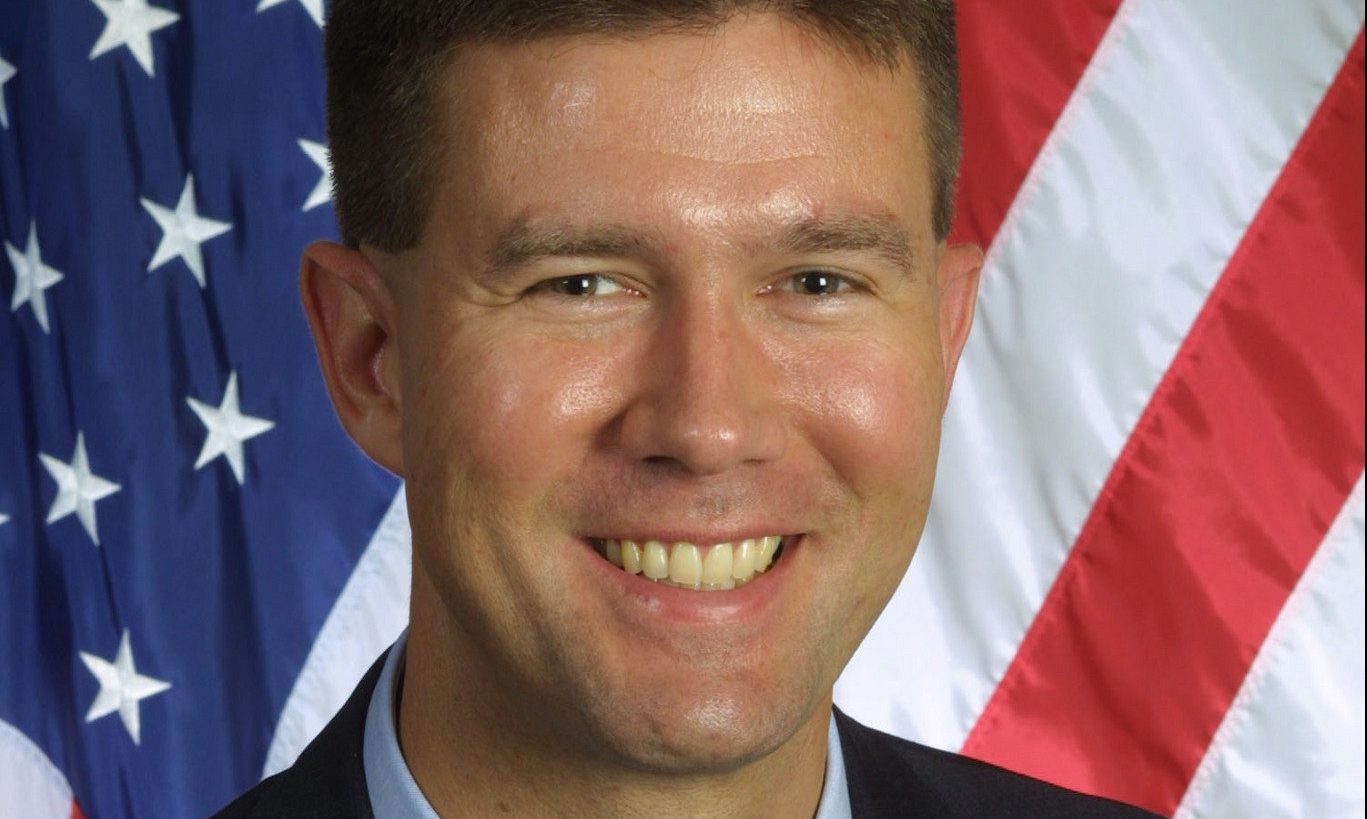 John Merrill took office as the secretary of state in 2015, and when he did so, he quickly made one of his top priorities to completely eradicate any waiting period for Alabama citizens when it came to filing forms to create, amend or dissolve new business entities.
Merrill came in at a time when the waiting period for paperwork and payments to create a new business was seven to nine months behind. On Sept. 26, Merrill gave recognition to the employees of the Business Entities and Uniform Commercial Code Divisions for two years and three months of continuous, same-day processing of those requests.
"When I was elected as Alabama's 53rd Secretary of State, people came to me and said not to bother trying to change the way things were done in Business Services, despite the fact these payments were being held so long," Secretary Merrill said. "But it was totally unacceptable to me the operation was months behind – we wouldn't accept that in any other type of commercial business, and we should never accept that in state government."
The secretary of state's office now operates with 25 percent fewer employees but at a much higher efficiency rate.
"Through our restructuring efforts, and thanks to our outstanding employees, we can now proudly say we have been at 'same-day speed' every day for the past 117 weeks."
Merrill celebrated those employees for their service by awarding them a National Association of Secretaries of State Medallion, which is the highest honor his office can award.
The employees so honored included Renae Barron, Jim Brasher, Lovetta Churchill, Melissa Giddens, Stephanie Keithahn, Monica Messer, Tamara Moore, MeMe Mulcahy, Brianna Smith, Diane Starks, Elaine Swearengin, Christina Vandiver, Sharranda Emmerson, Beth Hall, Beth Jensen, Shirleen Moncrief and Alfreda Watts.
"Our team does a great job meeting our expectations of excellent service to the people of Alabama," Secretary Merrill said. "We are no longer operating at the speed of government; we operate at the speed of business. That should be the type of service you demand from all state departments and elected officials. Today I was proud to honor these hard-working individuals for their service to our state."
ACLU joins lawsuit over Alabama voting amid COVID-19 pandemic
The lawsuit was filed on behalf of several voters who are at greater risk from complications or death due to COVID-19. 
The American Civil Liberties Union and its Alabama chapter have joined in a lawsuit attempting to make it easier for some voters to cast their ballot during the COVID-19 pandemic.
The American Civil Liberties Union and ACLU of Alabama joined in the lawsuit filed in May by the NAACP Legal Defense and Educational Fund, Southern Poverty Law Center and Alabama Disabilities Advocacy Program against Gov. Kay Ivey and Secretary of State John Merrill. 
The U.S. Supreme Court in a 5-4 decision last week blocked U.S. District Judge Abdul Kallon's order that would have allowed curbside voting statewide and waived certain absentee ballot requirements for voters in at least Jefferson, Mobile and Lee Counties.
The lawsuit was filed on behalf of several voters who are at greater risk from complications or death due to COVID-19. 
The lawsuit was also brought on behalf of People First of Alabama, Greater Birmingham Ministries, the Alabama State Conference of the NAACP and Black Voters Matter Capacity Building Institute.
With the Supreme Court's decision, voters in the upcoming July 14 Republican runoff election will have to submit a copy of their photo ID and have either two adult witnesses sign their absentee ballot requests or have it notarized. 
"Alabama is in the middle of a deadly and ongoing pandemic but is refusing to take common-sense steps to protect the public's health and their right to vote for all elections in 2020. That's why we are taking legal action," said Alora Thomas-Lundborg, senior staff attorney with the ACLU's Voting Rights Project in a statement. 
"In the midst of an out-of-control pandemic, Alabama officials should be doing everything they can to ensure that all voters have a safe, fair, and equal opportunity to cast a ballot. Instead, officials have chosen politics over public health and safety. They are fighting to make it harder to cast a ballot and have that ballot counted. This litigation is crucial to ensure safe, fair, and equal opportunity to vote," said Randall Marshall, executive director of the ACLU of Alabama, in a statement.
"As we head into preparations for the November general election with COVID-19 cases rising in Alabama, it is critical that our election officials take seriously the protection of voters, poll workers, and our democracy," said Caren Short, senior staff attorney for SPLC in a statement. "In this critical election season, we are grateful to have Black Voters Matter Capacity Building Institute, the ACLU, and the ACLU of Alabama join this effort to ensure that every voter is heard. No voter should have to choose between exercising their fundamental right to vote and their health or the health of a loved one."
Deuel Ross, NAACP's Legal Defense Fund senior counsel, said in a statement that over the July 4th weekend, Alabama reported nearly 5,000 new coronavirus cases.
"Yet, state leaders insist on enforcing draconian restrictions on in-person and absentee voting that no other state finds necessary to combat the almost nonexistent issue of voter fraud," Ross said. "These restrictions are needless in normal circumstances. They are deadly in a pandemic. At trial in September, we will work to make sure that state leaders comply with their constitutional duty to protect the rights and safety of all voters."
In a Tweet on July 2, Alabama's Secretary of State John Merrill expressed gratitude for the Supreme Court's decision. 
"With the news that we have received a Stay in this process, I am excited that the United States Supreme Court has ruled in favor of those who believe in strict interpretation of the Constitution and has decided to grant the Stay and not endorse legislating from the bench," Merrill said in the tweet.