Top law enforcement leaders speak at Justice Department symposium in Hoover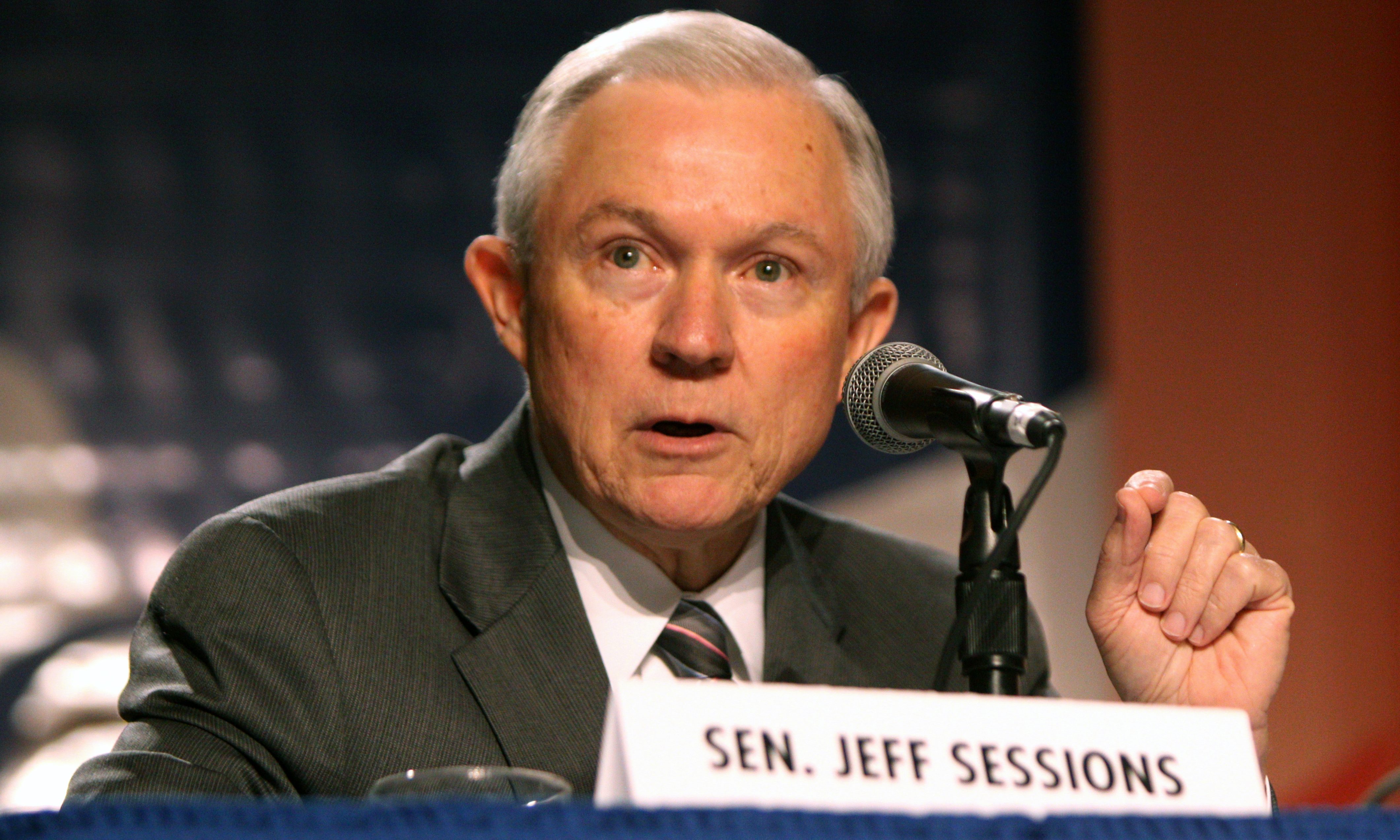 Monday U.S. Attorney Jay Town, Jefferson County Sheriff Mike Hale (R-Jefferson County), Alabama Attorney General Steve Marshall (R), Birmingham Police Chief Patrick Smith, Hoover Police Chief Nicholas Derzis, and the Department of Justice's Director of the Bureau of Justice Assistance John Adler and Attorney General Jeff Sessions all spoke in Hoover at the Symposium for the National Public Safety Partnership.
22 major cities in the country participated in the Symposium.
"It is going to take a partnership to reduce crime," said Birmingham Police Chief Patrick Smith. "We need to build bridges with the community because it is the community that allows us to work in their space." Smith said that law enforcement is only as strong as the weakest link in the chain.
Jefferson County Sherriff Mike Hale (R) said that Jefferson County encompasses 38 cities and towns and 28 police departments. He has served in law enforcement for 42 years.
Hale said that we have had some great teamwork with other departments and with federal law enforcement agencies. It is not about the Sheriff's office or who gets the credit it is about protecting the community from crime.
"All of the U.S. Attorneys are men of integrity but we have a good one here," Hale said speaking of Jay Town. I was to Washington DC meeting with one of the Deputy U.S. Attorneys telling them that we have got to do something about crime; when new U.S. Attorney Jay Town called me. "He has made us feel like we are on the same team."
Town said, "The best thing bout Steve Marshall is that he is a cerebral man. He understands what we are trying to do at the national level."
"I have been introduced in a lot of places but that is the first time that I have been described as cerebral," Marshall said. As Alabama Attorney General I walk in the footsteps of Jeff Sessions and I am part of his legacy. "In my career I have not seen a more active Attorney General."
"We are all better off when we don't care who gets the credit," Marshall said. "Jay (Town) and I have been part of 240 arrests in just the last 12 months." "We have made a difference with the help of Attorney General Jeff Sessions."
Marshall acknowledged that Alabama is one of the ten most violent states to live in and that we have the fifth highest murder rate in the country. He also discussed the police officer in Selma who was ambushed in his squad car and shot multiple times.
"We know that there continues to be work to be done, and I would hope in a state that values the work of law enforcement, not only are we praying for that officer and his family, but also that we stand up just as the U.S. Attorney General has done nationally for law enforcement," AG Marshall said.
The Director of the Bureau of Justice Assistance John Adler said, "Folks I can tell you that after serving 26 years in law enforcement no cop is an island." Of the Public Safety Partnership, Adler said, "If we don't get the partnership right we are not going to get the public safety right."
Adler said that our President issued an executive order to use federal resources to fight violent crime. Attorney General Jeff Sessions put that initiative into effect with his announcement of the Public Safety Partnership in 2017. The PSP is designed to help empower and build capacity to fight crime at the local level.
"We are on your side," Attorney General Jeff Sessions told law enforcement. "We are not confused. We are on law enforcement's side not the criminals' side. We have no intention to preside over rising crime rates in America."
Print this piece
Survey shows small businesses are concerned about lawsuits over COVID-19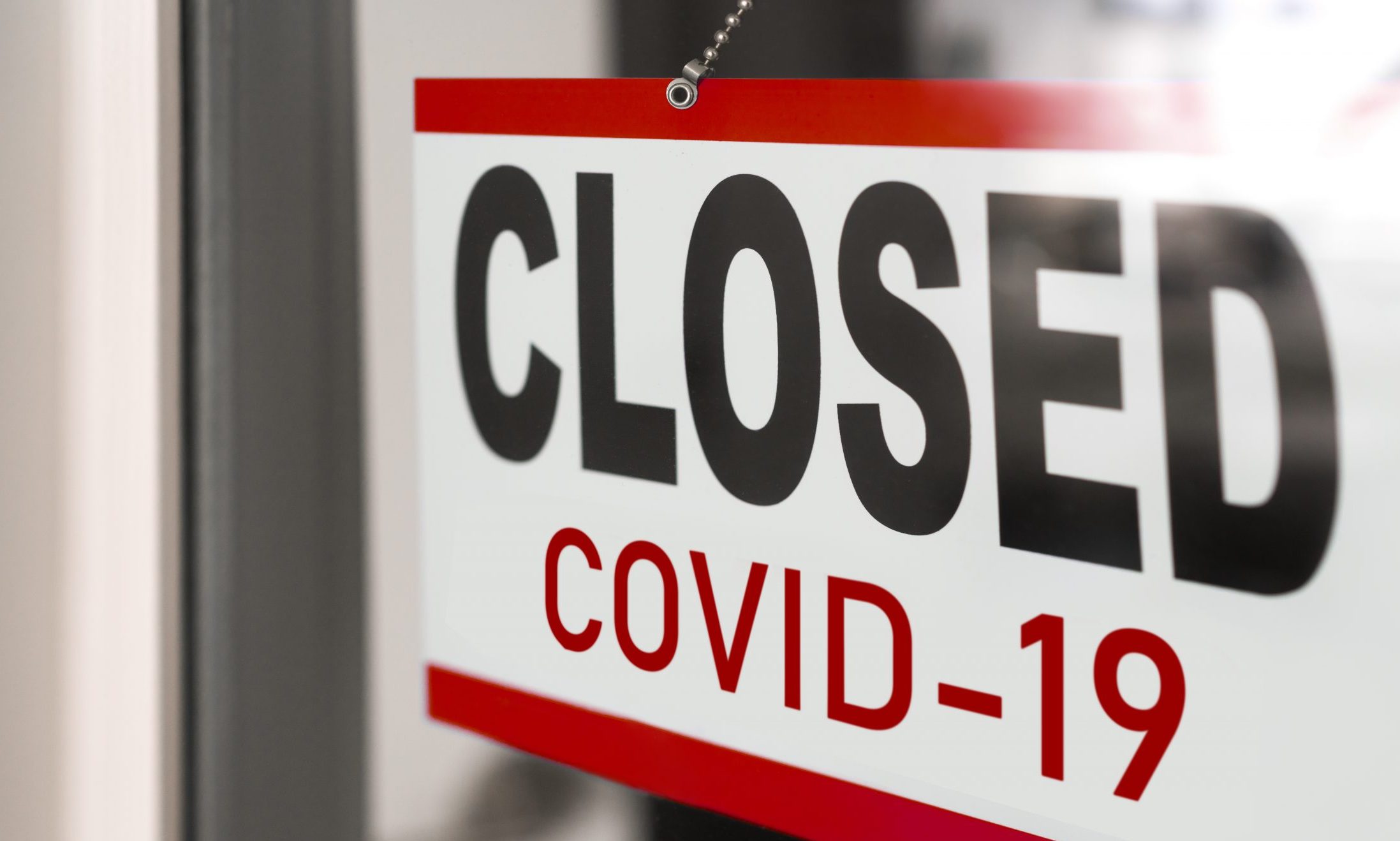 A majority of Alabama small business owners surveyed by the National Federation of Independent Business said that they are concerned about the possibility of lawsuits related to the COVID-19 outbreak, according to the NFIB.
Sixty-nine percent of owners who responded to the online survey say that they are very or moderately concerned about increased liability. Twenty-one percent say they're not too concerned, while just nine percent say they aren't concerned at all.
"Even in the best of times, small businesses are often the target of opportunists trying to make a buck by filing a frivolous lawsuit," NFIB State Director Rosemary Elebash said. "It's clear from the survey that Alabama small business owners are concerned about the potential for lawsuits to try to exploit the already devastating effects of the coronavirus."
"During the regular session of the legislature, Sen. Arthur Orr introduced a bill that would provide civil immunity for businesses, healthcare providers, churches, schools, and other organizations in connection with the novel coronavirus during a declared state of emergency," Elebash said.
"The reasonable measures provided in Senator Orr's bill would protect businesses struggling to keep their doors open from the risk and expense of lawsuits associated with COVID-19," Elebash said. "If the legislature is called back for a special session, Senator Orr's bill will be one of NFIB's top priorities."
The Senate wanted to address the Orr bill; but the leadership in the House of Representatives demanded that the legislature deal solely with the budgets, the school buildings bond issue, supplemental appropriations, and local legislation. The legislature left for spring break on March 12; but returned two weeks later on March 31 to a different world. Fears of contracting the virus turned the remainder of the 2020 legislative session into a much abbreviated limited affair more concerned with social distancing than passing legislation.
In other results, the survey respondents said: 70 percent say they're very or moderately concerned about getting customers back; 69 percent are concerned about managing the health and safety of their customers; 66% are concerned about managing the health and safety of employees; 69 percent are concerned with having to comply with new regulations related to the coronavirus; and 68 percent are concerned about finding an adequate supply of supplies such as hand sanitizer and disinfectant.
"This has been a challenging spring for Alabama's small businesses," Elebash said. "NFIB is committed to working closely with elected officials to develop strategies that allow more businesses to reopen fully so people can get back to work."
The Congressional Budget Office estimates that the U.S. economy lost $8 trillion in projected economic growth moving forward due to the COVID-19 crisis and the forced economic shutdowns to fight the spread of the virus and that is could take until 2030 for the economy to fully recover.
The federal government released the May jobs report and unemployment was 13.3 percent which is an unexpected improvement from April's 14.7 percent
Many businesses are still closed down by government order in states that are reopening more slowly than Alabama. Other businesses can not reopen economically due to social distancing guidelines in place limiting their occupancy and the liability issue only adds another fear that is holding some business owners back, further slowing the economic recovery.
The National Federation of Independent Business is the nation's leading small business advocacy organization. The NFIB was founded in 1943. 110,173 Americans have died from COVID-19.
To learn more visit their website: www.NFIB.com.
(Original reporting by the Wall Street Journal and CNBC contributed to this post.)
Print this piece