Court of Criminal Appeals denies requests for rehearing on Hubbard appeal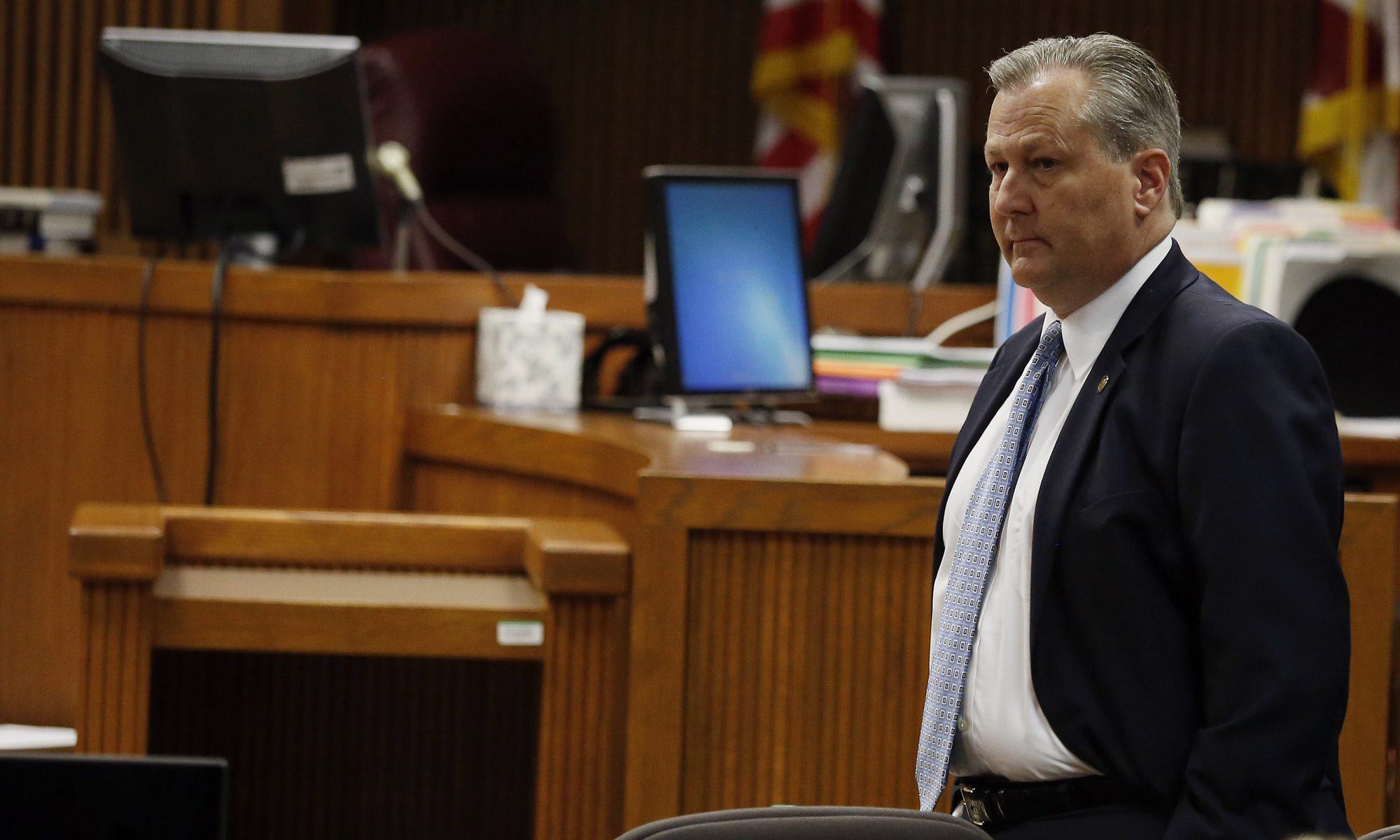 The Alabama Court of Criminal Appeals has denied requests from former Alabama House Speaker Mike Hubbard and the Attorney General's Office for a rehearing on his appeal.
Hubbard asked the court to reconsider its ruling on his 12 felony ethics convictions from July 2016. The court upheld 11 of the convictions last month, and struck down one of them.
State prosecutors also asked for a rehearing on the one count that was overturned.
The request from Hubbard for a rehearing is a common step toward getting the case in front of the Alabama Supreme Court. Hubbard now has two weeks to file a petition asking the high court to consider his appeal.
Under Alabama law and appellate rules, a person must seek a rehearing before appealing their case on to the Alabama Supreme Court, which would provide a final ruling in the case, should they choose to hear it.
The court issued a one-page decision today that contained no opinion justifying its decision to turn down the applications for a rehearing. That's not uncommon.
Hubbard's appeal argued that prosecutors used an overly broad definition of the state's ethics laws, engaged in prosecutorial misconduct and misused former Ethics Commission Executive Director Jim Sumner's testimony to get the speaker convicted.
While the court in their opinion largely upheld the state ethics laws Hubbard was convicted of violating, the jurists also criticized the state Legislature for what they said were ambiguities in the law, calling on them to make urgent clarifications.
The only count overturned was Count 5. That's the count the state sought a rehearing on.
Though he was sentenced to four years in state prison, Hubbard remains free on bond until his appeal is complete. If the Supreme Court takes his case, it could be two more years before he serves jail time, at which point it would have been four years and he could have completed his sentence.
Hubbard maintains his innocence on convictions that he misused his office for personal gain.
Trump Truck and boat parades this weekend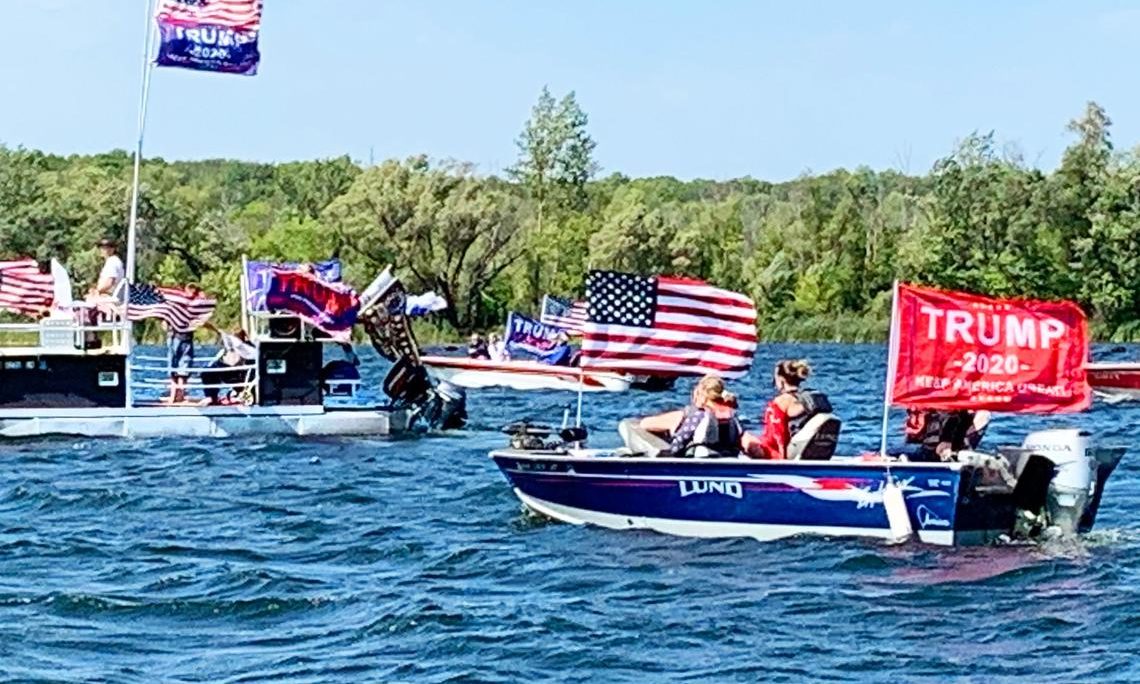 As Election Day draws near, Alabama Republicans are excited about promoting the re-election of Donald J. Trump as President and the election of Tommy Tuberville for U.S. Senate. This weekend two pro-President Trump events are happening in the state. There will be a truck parade from Ashland to Phenix City on Saturday sponsored by the Clay County Republican Party, while there will also be a boat parade on Wilson Lake in the Shoals sponsored by the Colbert County Republican Party on Sunday.
The pickup trucks will assemble at the Ashland Industrial Park in Clay County, 8240 Hwy 9, Ashland. There is a pre-departure rally at 10:00 a.m. central standard time. The trucks will depart at 11:00 a.m. and then proceed on a parade route that will take them into the bitterly contested swing state of Georgia. The Trump Pickup Parade will wind through east Alabama and West Georgia traveling through LaGrange and Columbus before concluding near the Alabama/Georgia line in Phenix City, 332 Woodland Drive, Phenix City at approximately 2:00 p.m. central time. Speakers will begin at 3:00. Trump flags will be on sale at the event.
The Phenix Motorsports Park will be hosting what sponsor hope could possibly the world's largest Pickup Tuck parade in U.S. history that is routing over 50 mile through Georgia in effort to "pickup" President Trump's numbers in GA.
A number dignitaries have been invited to address the Phenix City rally, including Coach Tuberville. Former State Sen. Shadrack McGill, Trump Victory Finance Committee member former State Rep. Perry O. Hooper Jr., and Paul Wellborn, the President and CEO of the largest Family owned Kitchen Cabinet manufacture in the USA are among the featured speakers who have committed to speak at the event.
Entertainment will be provided by: Charity Bowden, an up and coming country music singer who was the runner up on "The Voice". Charity will sing 'I am Proud to be an American' as well as songs from her Voice performances. The McGill Girls will also perform. The three beautiful and talented sisters will be singing patriotic songs in three part harmony. Geoff Carlisle, a professional DJ will be keeping the crowd pumped with music and entertainment.
Following the speakers and the entertainment there will Trump truck-vs- Joe Bidden truck races down the drag strip for the finale.
The Northwest Alabama boat parade will be on Sunday. The boats will gather at 2:00 p.m. near Turtle Point and then the flotilla will parade around the open waters of Wilson Lake til 3_00 p.m.. There will be a contest for best decorated Trump boats.
Trump supporters have held a number of large boat parades across the state to show their support for the re-election of Pres. Trump.
Boat parade sponsors say that this parade will be: pro-American, pro-law enforcement, pro-military.