Governor Ivey announces new Medicaid long-term care program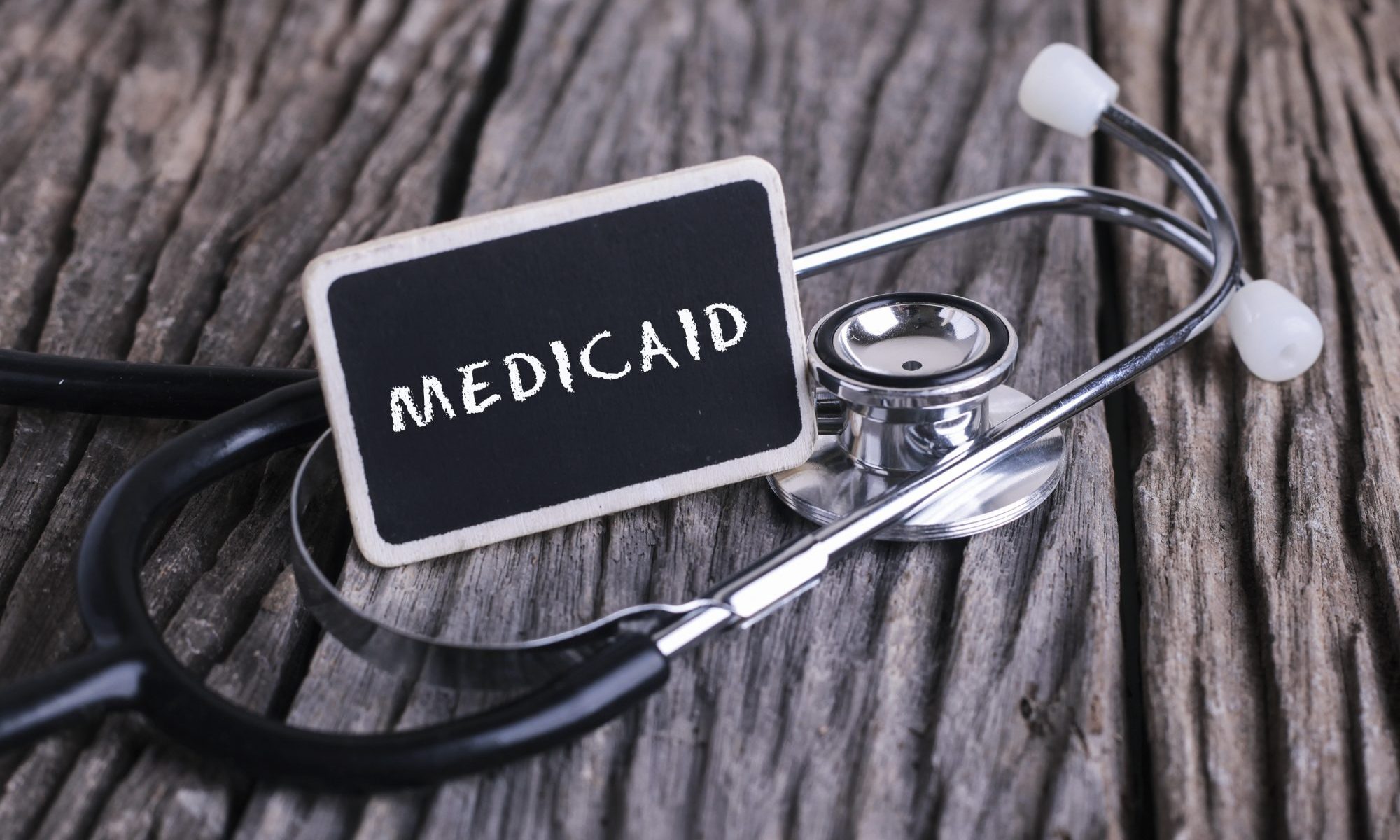 Monday, Alabama Governor Kay Ivey (R) announced that the federal government has approved a new statewide care-management program to complement and enhance the state's current system of long-term care services provided to approximately 23,000 Alabama Medicaid recipients.
The Integrated Care Network (ICN) program was approved by the Centers for Medicare and Medicaid Services (CMS) on September 12, 2018, to offer more community options for Medicaid long-term care recipients. The ICN program is for Medicaid recipients who live in a nursing facility, or receive services in their homes through Medicaid's Elderly and Disabled (E&D) waiver or the Alabama Community Transition (ACT) waiver.
"This is a significant step in our efforts to transform the delivery of services to Medicaid recipients," Gov. Ivey said. "My goal remains to ensure that all Alabamians receive high-quality health care, no matter their economic status," Governor Ivey said. "We will continue to work with CMS to improve our Medicaid system and look for new, innovative ways to bring quality health care to our citizens, especially those in rural Alabama."
Alabama Medicaid Commissioner Stephanie Azar said, "Over the last few years, Medicaid has been working with the Legislature, CMS and many stakeholders to develop a long-term care program that responds to the needs of these recipients while being sustainable under the state budget. I appreciate the Centers for Medicare and Medicaid Services for approving Alabama's plan."
Commissioner Azar praised the efforts of state Senator Greg Reed (R-Jasper), who in 2015 introduced legislation to create the ICN.
"Senator Reed has championed the development of this initiative that will not only help Medicaid recipients now but will lay the foundation to meet future needs in the state," Commissioner Azar said.
The ICN program, the state will implement a system of case management, outreach and education, with the long-term goal of increasing the percentage of Medicaid recipients receiving in-home care rather than living in a nursing home facility. The Alabama Select Network will administer the program under a contract with the state's Medicaid agency.
The Alabama Select Network has an address of 3008 Seventh Avenue South in Birmingham. Ronald Chaffin is the Chief Executive Officer.
SeniorSelect Partners is owned by a group of investors representing 28 providers and 120 skilled nursing facilities. The company has two wholly owned subsidiaries: Simpra Advantage, a Medicare Advantage plan with an institutional special needs plan (I-SNP) and Dual-Eligible SNP; and Alabama Select Network, LLC, which was formed to participate in the Alabama Medicaid Integrated Care Network (ICN) managed LTC program.
"To me, the most important part of it was the provider-owners themselves — who were investors and going [to be] at risk for this — decided this was really an opportunity to make themselves more relevant in the health care environment," Chaffin told Skilled Nursing News. "It starts as a defense mechanism, but then it turns into: 'We're a responsible provider, we're multigenerational owners, we see an opportunity here to invest and become more relevant in health care delivery.'"
Skilled nursing operators have found benefits in providing I-SNPs and are increasingly considering moving into the insurance space.
"If the state's going to go in the direction of managed care, there should be recognition that provider-sponsored plans will do the same things [as insurers' plans], but they'll probably be more in touch with the beneficiaries that they serve because they're already serving those beneficiaries," Chaffin said.
The program does not change any Medicaid benefits, but will help recipients learn about and apply for services available to them, such as medication management, support for independent living, or help to manage or prevent illness or accidents.
Medicaid recipients and potential recipients can learn more about long-term care services available to them by calling 1-800-243-5463.
Medicaid is the most expensive portion of the state's general fund budget and is a joint federal and state program that provides healthcare services for: low income children, lower income pregnant women, the disabled, as well as caring for disabled persons needing long term care services. It is hoped that offering more home healthcare options will allow seniors and the disabled to stay in their homes longer.
(Original reporting by Skilled Nursing News's Maggie Flynn contributed to this report.)
Print this piece
Today, the last Monday in May, is the day we set aside to remember all of the many soldiers, sailors, airmen, and Marines who have died defending this country in this nation's many wars over the last 245 years.
Memorial Day is a state and national holiday. There will be no mail service and banks, courthouses, and many government buildings, as well as many offices and businesses, will be closed today.
Many people have the day off and are spending the holiday with family and friends.
A number of Alabama leaders have released statements paying their respects to America's fallen heroes.
"Memorial Day is a time for all of us to pause and remember the courageous Americans who made the ultimate sacrifice to defend this great nation," said Congresswoman Martha Roby (R-Montgomery). "Everyone should take this opportunity to honor and reflect on those men and women in uniform who lost their lives fighting to protect the freedoms we enjoy. "
"I realize that Memorial Day is the unofficial kickoff to summer. However, I hope you will take time to remember what the holiday is truly about," said Congressman Robert Aderholt (R-Haleyville). "Veterans Day in November is about honoring all veterans, but Memorial Day is specifically for those who gave the ultimate sacrifice and died for our country."
"On Memorial Day and every day, it's important to remember and honor the sacrifice made by the members of our military – those who gave their lives in service to our country, the veterans who are still with us today and those who have passed, and the brave men and women who are currently wearing the uniform," Rep. Roby said. "I extend my sincere condolences to those who lost a family member in the line of duty and my gratitude to those who served or are currently serving. America continues to shine as the Land of the Free, even in the midst of a global pandemic, because of the heroic men and women who sacrificed their lives for our country's future and prosperity."
"It's great that we're able to be out of our homes this Memorial Day," said Second District Congressional District candidate Barry Moore. "Hot dogs and hamburgers on the grill are incredible, but as good as they are we don't need to forget what this day is about. Memorial Day is our special day to honor those who have given their all in the service to our great nation, and May–Military Appreciation Month–is the month dedicated to letting our Veterans and serving military personnel know that we appreciate them and their service. As a Veteran from a family with a strong and proud history of service, and a new father-in-law to an Army Ranger 1st Lieutenant, this day and month have special meaning to me."
"I'm thankful we have a President whose example we can follow in honoring our fallen," former State Rep. Moore continued. "In February, when President Trump traveled to Dover Air Force Base and saluted the coffins of Sgt. Javier Jaguar Gutierrez and Sgt. Antonio Rey Rodriguez when they returned home, he showed the reverence and respect these two young men were due. This Memorial Day we all need to be equally diligent in showing that respect for those who have borne the battle. Take time today to think about what this day means, and if you get the chance during the rest of this month, tell a Vet or serviceman or woman that you're thankful for them. God Bless our troops and those who gave the ultimate sacrifice."
"Together, our nation pays immortal tribute to the extraordinary courage, unflinching loyalty, and unselfish love, and supreme devotion of the American heroes who made the ultimate sacrifice," said President Donald J. Trump (R) on Thursday. "It's the ultimate sacrifice, and it is indeed. They laid down their lives to ensure the survival of American freedom. Their names are etched forever into the hearts of our people and the memory of our nation. And some of you, it's been very close — very, very close. It's very close to your heart. We'll cherish them and our Gold Star families for all time. We take good care of them. They're very special to us. Just as we'll always remember the nearly 82,000 Americans missing in action."
Here is a video that Aderholt and his team put together a few years ago to honor the fallen from Alabama's 4th District.
Print this piece