Governor Ivey announces new Medicaid long-term care program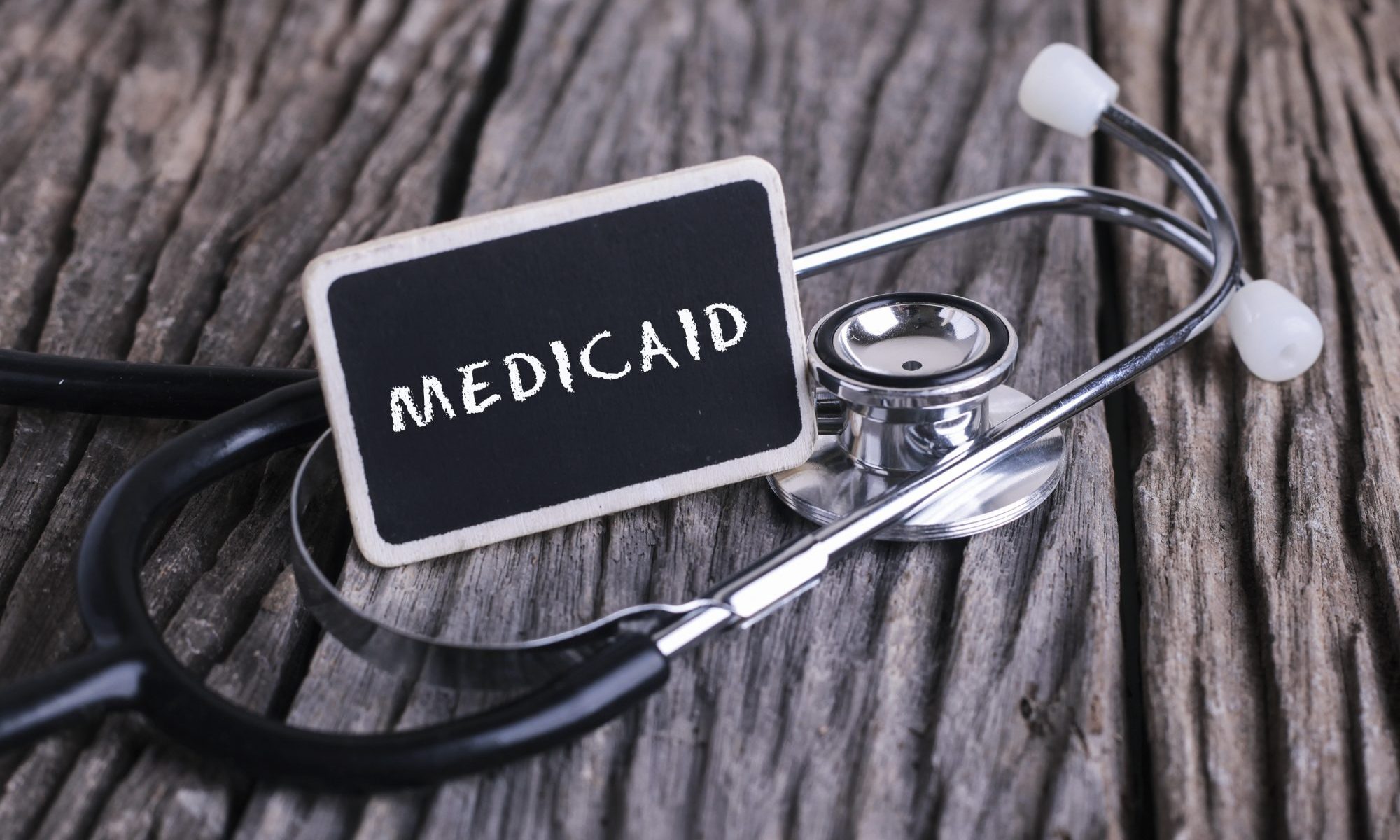 Monday, Alabama Governor Kay Ivey (R) announced that the federal government has approved a new statewide care-management program to complement and enhance the state's current system of long-term care services provided to approximately 23,000 Alabama Medicaid recipients.
The Integrated Care Network (ICN) program was approved by the Centers for Medicare and Medicaid Services (CMS) on September 12, 2018, to offer more community options for Medicaid long-term care recipients. The ICN program is for Medicaid recipients who live in a nursing facility, or receive services in their homes through Medicaid's Elderly and Disabled (E&D) waiver or the Alabama Community Transition (ACT) waiver.
"This is a significant step in our efforts to transform the delivery of services to Medicaid recipients," Gov. Ivey said. "My goal remains to ensure that all Alabamians receive high-quality health care, no matter their economic status," Governor Ivey said. "We will continue to work with CMS to improve our Medicaid system and look for new, innovative ways to bring quality health care to our citizens, especially those in rural Alabama."
Alabama Medicaid Commissioner Stephanie Azar said, "Over the last few years, Medicaid has been working with the Legislature, CMS and many stakeholders to develop a long-term care program that responds to the needs of these recipients while being sustainable under the state budget. I appreciate the Centers for Medicare and Medicaid Services for approving Alabama's plan."
Commissioner Azar praised the efforts of state Senator Greg Reed (R-Jasper), who in 2015 introduced legislation to create the ICN.
"Senator Reed has championed the development of this initiative that will not only help Medicaid recipients now but will lay the foundation to meet future needs in the state," Commissioner Azar said.
The ICN program, the state will implement a system of case management, outreach and education, with the long-term goal of increasing the percentage of Medicaid recipients receiving in-home care rather than living in a nursing home facility. The Alabama Select Network will administer the program under a contract with the state's Medicaid agency.
The Alabama Select Network has an address of 3008 Seventh Avenue South in Birmingham. Ronald Chaffin is the Chief Executive Officer.
SeniorSelect Partners is owned by a group of investors representing 28 providers and 120 skilled nursing facilities. The company has two wholly owned subsidiaries: Simpra Advantage, a Medicare Advantage plan with an institutional special needs plan (I-SNP) and Dual-Eligible SNP; and Alabama Select Network, LLC, which was formed to participate in the Alabama Medicaid Integrated Care Network (ICN) managed LTC program.
"To me, the most important part of it was the provider-owners themselves — who were investors and going [to be] at risk for this — decided this was really an opportunity to make themselves more relevant in the health care environment," Chaffin told Skilled Nursing News. "It starts as a defense mechanism, but then it turns into: 'We're a responsible provider, we're multigenerational owners, we see an opportunity here to invest and become more relevant in health care delivery.'"
Skilled nursing operators have found benefits in providing I-SNPs and are increasingly considering moving into the insurance space.
"If the state's going to go in the direction of managed care, there should be recognition that provider-sponsored plans will do the same things [as insurers' plans], but they'll probably be more in touch with the beneficiaries that they serve because they're already serving those beneficiaries," Chaffin said.
The program does not change any Medicaid benefits, but will help recipients learn about and apply for services available to them, such as medication management, support for independent living, or help to manage or prevent illness or accidents.
Medicaid recipients and potential recipients can learn more about long-term care services available to them by calling 1-800-243-5463.
Medicaid is the most expensive portion of the state's general fund budget and is a joint federal and state program that provides healthcare services for: low income children, lower income pregnant women, the disabled, as well as caring for disabled persons needing long term care services. It is hoped that offering more home healthcare options will allow seniors and the disabled to stay in their homes longer.
(Original reporting by Skilled Nursing News's Maggie Flynn contributed to this report.)
Alabama reports 1,750 new COVID-19 cases ahead of July 4th
The seven-day average of cases per day surpassed 1,000 for the first time Friday.
Heading into the Fourth of July holiday weekend, Alabama is reporting more cases of COVID-19 than ever before as hospitalizations continue a worrisome surge and the state's death toll rises.
Since the first coronavirus case was identified in Alabama on March 30, 41,362 Alabamians have tested positive for COVID-19, according to the Alabama Department of Public Health.
The state reported at least 1,758 positive cases on Friday alone, the most since the pandemic began. In the past seven days, 7,645 cases have been reported, the most of any seven-day period since the pandemic began.
The seven-day rolling average of new cases — used to smooth out daily variability and inconsistencies in case reporting — surpassed 1,000 for the first time Friday.
Ahead of the holiday, the Alabama Department of Public Health is urging Alabamians to celebrate at home due to the coronavirus crisis.
On Friday, the Alabama Department of Public Health announced that another 22 Alabamians have died from COVID-19 just in the last 24 hours. That takes the state's COVID-19 death toll to 983. Of those, 96 died in the last week alone (June 27-July 3).
A few simple steps can greatly reduce your chances of being exposed and exposing others to COVID-19. Everyone should practice good hygiene, cover coughs and sneezes, avoid touching your face and wash hands often. Avoid close contact with people who are sick, even inside your home, and maintain a distance of at least 6 feet from others not in your household.
The use of cloth face coverings or masks when in public can greatly reduce the risk of transmission, particularly if the infected individual wears a mask. Many people are contagious before they begin to show symptoms — or may never develop symptoms but are still able to infect others.
Alabama reported an additional 22 deaths Friday, bringing the state's COVID-19 death toll to 983, according to the Alabama Department of Public Health.
Of those, 96 died in the past seven days alone, or roughly 10 percent of the state's total death toll. In the past 14 days, 171 people have died, or roughly 17 percent of the state's death toll.
Even as the number of tests also increases — at least 430,000 have been tested — a larger percentage of tests are coming back positive compared to any other time period, according to the Department of Public Health and APR's tracking.
Roughly 15 percent of tests in the past week have been positive.
The large increases come as Alabama Gov. Kay Ivey on Tuesday extended the current "safer-at-home" public health order, which was set to expire Friday, to July 31.
The number of individuals hospitalized with COVID-19 is also at a new high, with at least 843 people hospitalized with the virus on July 2, the most since the pandemic began.
On Monday, in Jefferson County, where cases are increasing rapidly, residents were ordered to wear masks or cloth face coverings in an attempt to slow the spread of the virus. On Tuesday, the city of Mobile also began mandating masks or face coverings. The cities of Tuscaloosa, Montgomery and Selma have also implemented face covering orders.
Of the 7,645 cases confirmed in the last week, 1,321 — or roughly 17 percent — were reported in Jefferson County alone. Nearly 28 percent of Jefferson County's 4,802 total cases have been reported in the last seven days. Since March, 152 people have died in Jefferson County.
A campaign rally for President Donald Trump that was planned for Mobile on July 11 has been canceled because of the rapidly worsening coronavirus situation there. Mobile County has had 633 newly diagnosed cases in the last week, or roughly 8 percent of the state's cases this week. Mobile County has had a total of 3,904 cases and 134 deaths over the course of the pandemic.
Montgomery County reported 426 newly diagnosed cases in the last week. Overall Montgomery has had 3,947 total cases and 104 deaths thus far.
Tuscaloosa County has 393 new cases this week. The surging number of cases in Tuscaloosa and Lee Counties — where 276 tested positive this week — could potentially put the 2020 college football season in jeopardy. Tuscaloosa has had a total of 2,188 cases and 42 deaths, while Lee County has a total of 1,302 cases and 37 deaths.
Despite making it through several months with relatively moderate increases, Madison County is also experiencing a surge of new cases in recent weeks — with 407 cases in the last week alone. Madison has had 1,271 cases and seven deaths.
Many people are flocking to the beach for the Fourth of July holiday, where the coronavirus is also surging in Baldwin County with 328 new cases in the last seven days. Baldwin had been largely spared to this point with 828 cases in total and nine deaths. This week's increase accounts for 40 percent of the county's total case count.
Alabama is not alone in seeing surging case numbers. Forty of the 50 states reported rising coronavirus cases in the last week. On Thursday, 57,236 new cases were diagnosed and 687 Americans died. The U.S. death toll from the global pandemic has risen to 131,823.
Globally, there have been 11,092,229 cases diagnosed, though the real number is likely much higher. At least 526,450 people have died from COVID-19, and, with 208,860 new cases diagnosed on Thursday alone, there is no sign that this global pandemic will be over any time soon.