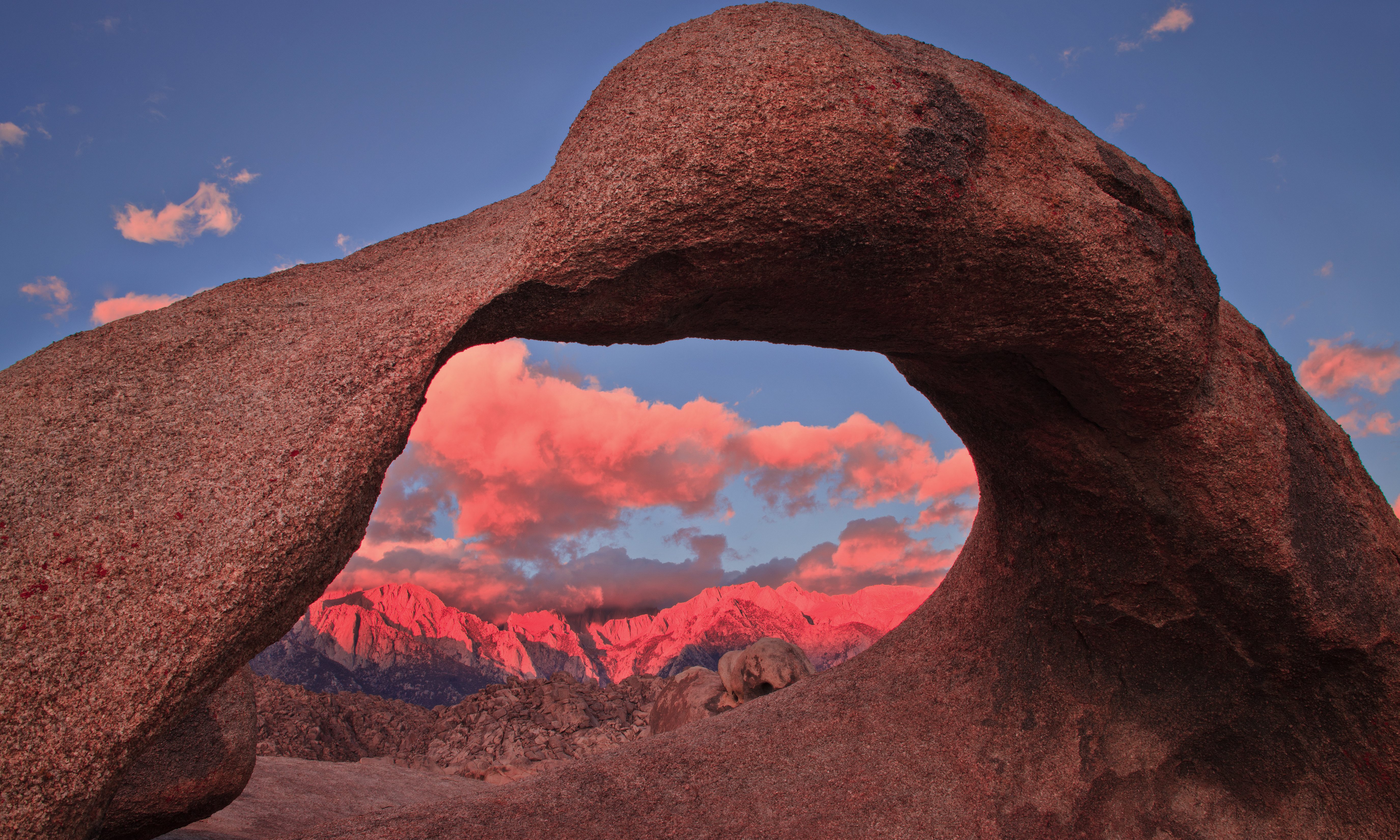 In a recent interview with the Jasper-based Daily Mountain Eagle, Republican Lt. Gov. nominee Will Ainsworth said, "I'm tired of Alabama being last in important areas such as education, and I'm tired of our politicians on both sides being embarrassments to our state."
In one sentence, Ainsworth captures the feelings of a majority of Alabamians who want to see our state succeed.
Our state is at or near the bottom in every meaningful measure of success.
It's not that the state's political class wants the state to fail, but they are unwilling to do the things necessary for it to succeed.
Our people as a whole are undereducated, underemployed and unhealthy, and yet the state's politicians are more interested in the next elections than in the next generation; they're more concerned about appealing to the base-voter than doing what is best for every citizen.
We should do better; we can do better, but will we?
While rummaging around the local library as a young boy, I found a book entitled "I Dare You." The book was written in 1931, by William H. Danforth, the founder of Ralston Purina whose familiar checkerboard logo was inspired by Danforth's belief that an individual's physical, mental, social and spiritual life should be balanced. Danforth's concept is to be a healthy and productive person, you need the four squares to stay in balance so that no one aspect of your life is not developed at the expense of another.
"You have a four-fold life to live: a body, a brain, a heart, and a soul…these are your living tools. To use and develop them is not a task…It is a golden opportunity," wrote Danforth.
Two passages in particular set me on a course in life that I still pursue today. The first was: "I dare you, boys and girls, to make life obey you, not you it. It is only a shallow dare to do the foolish things. I dare you to do the uplifting, courageous things."
The second was: "I dare you to think bigger, to act bigger, and to be bigger. I dare you to think creatively. I dare you to lead and inspire others. I dare you to build character. I dare you to share. And I promise you a richer and more exciting life if you do!"
Imagine if you will what could occur if our state's political leadership followed Danforth's advice.
Public service was once considered a noble calling, but today, a career politician is often seen as a corrupt, money-grubbing fool, whose sole purpose is personal gain. While this is not true of all politicians, there are plenty that fit the description.
As Danforth understood, character, a moral center and a devotion to ideals greater than one's self were vital to living an honest life.
There is a particular type of political atheism that says the end justifies the means. However, no unjust act can be justified merely because it produces a satisfactory outcome. This is indeed true in life and politics.
Recently, I received a mail piece in which a candidate who is running in his first election repeatedly lies about his opponent. I've met the candidate whose name is on the mailer, and there is no way he concocted these lies on his own. No, a paid political consultant furnished him with the deceptive lines of attack, and he took them. How is this individual now fit for office? If a man or woman is willing to lie for a job in any field, that is a disqualifier, and particularly so in public service.
Ainsworth says he's tired of our state being behind and tired of politicians on both sides of the aisle being embarrassments. Maybe Ainsworth will use his bully pulpit to demand more of our state's elected officials.
The problem is leadership.
Governments are run by people. If those individuals lack character, commitment and vision, then the results are the kind we see here in Alabama.
Perhaps in an age where private morality and public conduct are no longer considered one in the same, Danforth's little book will seem quaint. In a time when preachers sermonize about morality in the pulpit but ignore it at the ballot box, Danforth will seem a bit out-of-date.
But as a teenage boy, his words inspired me as they do today.
It costs 99 cents for an online version at Amazon.
Danforth said a more abundant and more exciting life comes to those who dared to build character, think bigger, inspire others and share.
This may be true of governments, as well.
I dare you.
Opinion | Should Brooks be expelled from office?
"Like the president, Brooks has shown no remorse for inciting violence and has said he stands by his message."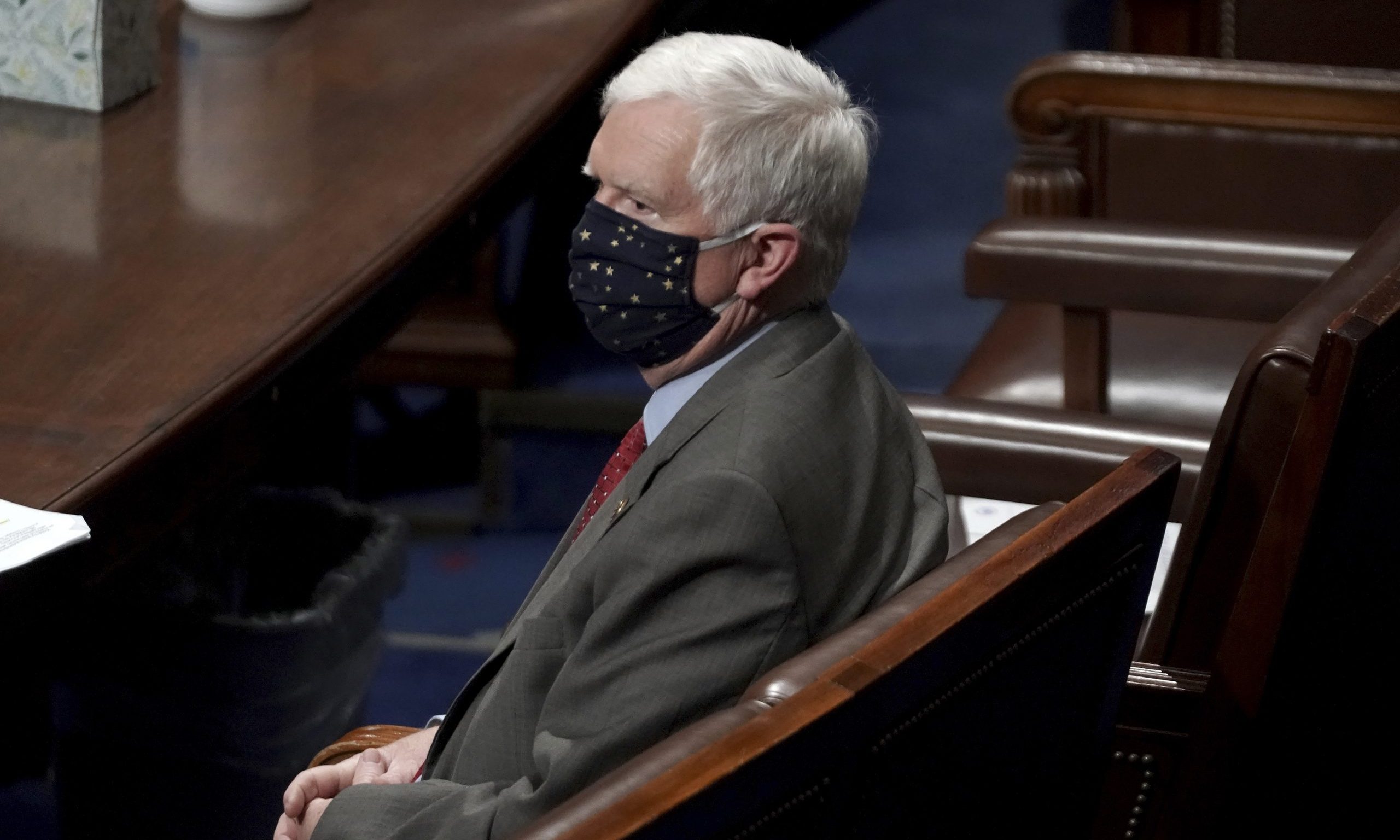 Each member of the U.S. Congress pledges a 14-word oath before taking office. It reads: "I do solemnly swear (or affirm) that I will support the Constitution of the United States." Alabama Republican Congressman Mo Brooks has failed to honor his words. He is now searching for excuses as to why he shouldn't be held accountable for abandoning his promise and betraying the Constitution.
Brooks is facing censure in the House and a resolution to have him expelled for his words and actions that led to a mob of rioters laying siege to the U.S. Capitol. Shouldn't there be greater punishment for a man who participated in what the Joint Chiefs of Staff call "sedition and insurrection?"
In a speech before a crowd of President Donald Trump supporters, Brooks incited violence against the United States of America. His words and those of Trump and others resulted in a frenzied mob ransacking the U.S. Capitol Building in an attempt to stop the certification of the Electoral College.
Six members of Alabama's congressional delegation joined Brooks in his move to steal the presidential election for Trump. Voters across the nation rejected Trump in favor of Democratic candidate Joe Biden. Still, Brooks, Robert Aderholt, Gary Palmer, Barry Moore, Jerry Carl, Mike Rogers and Sen. Tommy Tuberville voted against certifying the will of the people because they and many of their constituents didn't like the results.
Some representatives have privately said that they were following their constituents' will, but members of Congress do not swear an oath to those who vote for them but to the Constitution.
This is how the American Civil War began and why the Lost Cause remains romanticized in portions of the South.
Brooks is not backing down, texting AL.com's Paul Gattis, saying: "I make no apology for doing my absolute best to inspire patriotic Americans to not give up on our country and to fight back against anti-Christian socialists in the 2022 and 2024 elections."
Neither Trump nor Brooks is willing to accept losing the presidential election, which is beyond fantasy and more akin to constitutional heresy.
The United States system of government relies on members of Congress keeping their oath. Also, there is an unwritten rule that holds that the loser of an election acknowledges defeat.
In the book Losers' Consent: Elections and Democratic Legitimacy, the authors explain that "Democratic elections are designed to create unequal outcomes—for some to win, others have to lose." If a loser fails to acknowledge defeat, it undermines the Democratic process, making the nation eventually ungovernable because the minority forever sees the winner as illegitimate. The Constitution is clear about winners and losers and how elections are certified.
While no law says a person must concede an election, it has been a long-held tradition in the United States to ensure cohesion.
Even now, Brooks, like Trump, refuses to accept the outcome of the 2020 presidential election, citing baseless claims of voter fraud. This was the basis of his rallying cry on Jan. 6, when he called for an angry mob to start "Kicking ass," which led to a storming of the Capitol.
Trump, Brooks and others gathered a group and told them that the enemy was taking over their government and then pointed them to a specific target. That's what dictators and usurpers do.
Interestingly, the rioters who entered the Capitol Building largely spared statues and paintings. They did trash offices and steal. So, why take zip ties, poles, guns, and other weapons? Because the rioters did not intend on damaging the artifacts within the building, it was the people they were intent on harming.
The president and Brooks sent the mob to hunt the enemy who Brooks said were "Socialist Democrats," and "Republican congressmen and senators [who] love their bourbon, love their cigars, love their prestige, love their personal power, love their special interest group money more than they love America."
Brooks meant to inflame the Trump-rioters, which is apparent in his speech.
House GOP Conference Chair Liz Cheney, the third-ranking House Republican leader, said of Trump's role in encouraging the Capitol siege: "There has never been a greater betrayal by a president of the United States of his office and his oath to the Constitution. I will vote to impeach the president."
The House impeached Trump for a second time on Wednesday, charging him with inciting an insurrection. Ten Republicans voted to impeach Trump. It seems impossible that the same members of the House could excuse Brooks' part in the fateful events that led to Trump's impeachment.
How can Brooks' actions be perceived any differently than the president's? Under Article I, Section 5, clause 2, of the U.S. Constitution, Brooks can be expelled from the House with a concurrence of two-thirds of the members. 
Like the president, Brooks has shown no remorse for inciting violence and has said he stands by his message.
Like all false prophets  and would be demigods, Brooks believes he stands on a lofty pillar of history. Perhaps his mind is so muddled by the rarefied air he breathes on his imaginary holy mountain. Or it could be that his brain is delusional because he is suffering from a lack of oxygen because his head is buried deep where the sun doesn't shine.
Either way, Brooks has disobeyed his oath, disgraced his country and state, and should be removed from office before he causes more damage.