Governor Ivey attends unveiling of state security operations center and cybersecurity website
Monday, Alabama Governor Kay Ivey (R) joined the state of Alabama's Office of Information Technology (OIT) Monday to unveil its new Security Operations Center (SOC) and cybersecurity website.
The SOC is Alabama's first ever centralized security operation. It monitors the state's use of electronic resources, including what is being attacked and where the attacks are coming from. To date, the SOC has provided 800 million blocks on the state's firewalls, preventing unauthorized users from accessing the network, as well as four million antivirus blocks to servers and personal computers.
"Cybersecurity is a priority of my Administration, and today, I was proud to officially open our state's first Security Operations Center," Governor Ivey said. "There is such a wide range of uses for our technology in today's world, which means we must do our part to ensure cybersecurity, especially on our state's technology system."
OIT also launched its new cybersecurity website:
http://cybersecurity.alabama.gov.
Cyber threats are on the rise. The Governor promises that the website will help all citizens to be aware of potential dangers and provides resources to keep themselves, their families and their businesses safe.
"Gov. Ivey understands the importance of protecting Alabama from cyberattacks that threaten the security and economy of the state," said OIT Acting Secretary Jim Purcell. "OIT is proud of the role CISO Ryan Allen, and the entire cybersecurity team, play in keeping the state's government, as well as Alabama citizens, safe from potential threats."
Gov. Ivey also declared that October is Cybersecurity Awareness Month. Ivey has emphasized increasing computer science programs in the state's schools. Under Kay Ivey a new cyber security school has been authorized in Huntsville.
The Alabama Office of Information Technology was created in 2013 to consolidate IT services across the state. OIT focuses on IT Strategic Planning, IT Governance and IT Resource Utilization.
Cyber threats from hackers and virus is a problem that every Alabamian faces, and collaboration is the key to defense. The Office of Information Technology is excited to announce its inaugural cybersecurity briefing, to be held each year as part of National Cybersecurity Awareness Month. This event is open to all State Agencies, as well as the public and will look back at the challenges we've faced in the last year as well as how to prepare for future cyber attacks.
Kay Ivey was elevated to governor from lieutenant governor in April 2017. Ivey is seeking her own term as governor of Alabama. She faces Tuscaloosa Mayor Walter "Walt" Maddox (D) in the November 6 general election.
Slow absentee voting in Tuscaloosa sparks outrage, possible legal action
Among the issues were incredibly long lines that left some voters waiting more than five hours and an inefficient process that managed to take in fewer than 100 absentee ballots in six hours.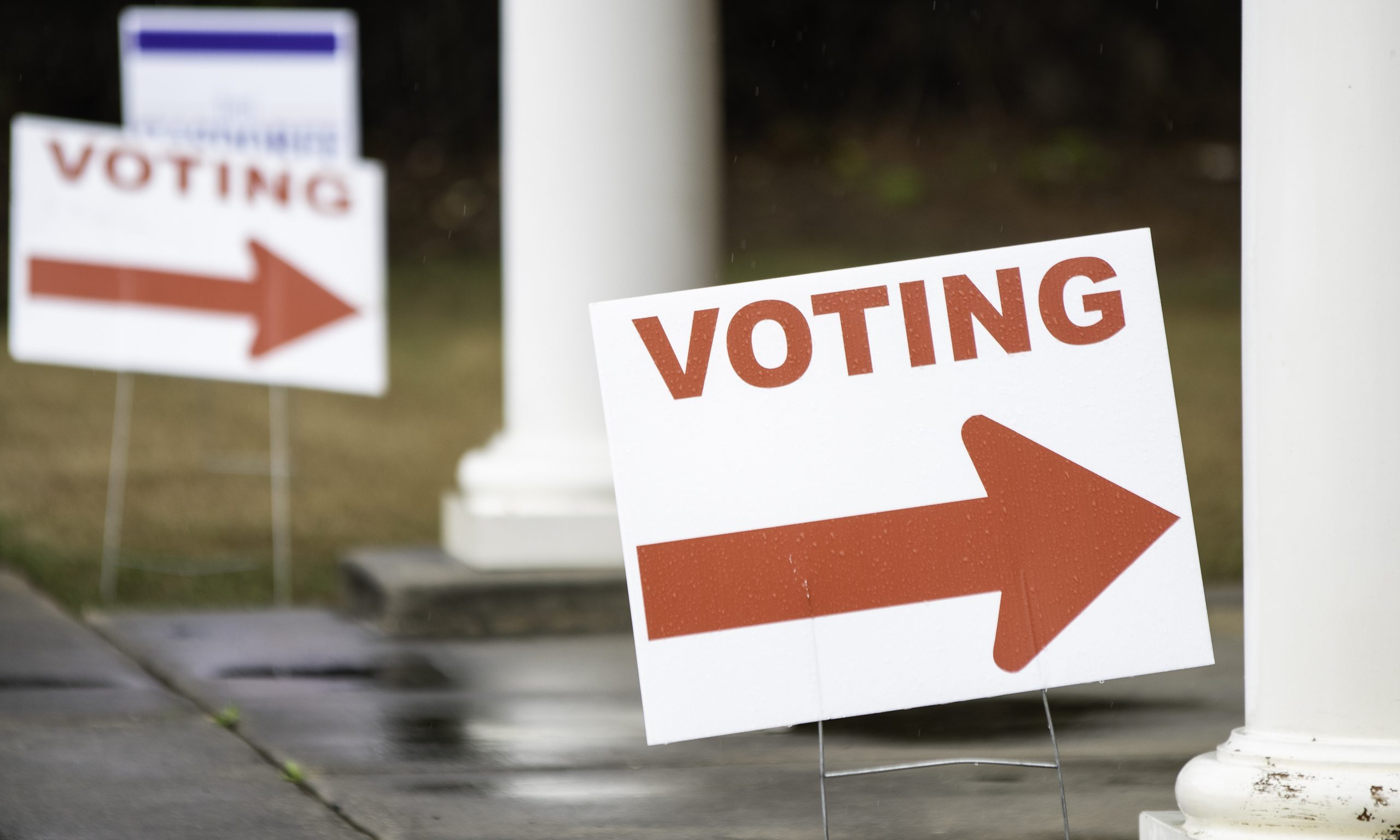 Long lines and slow absentee ballot processing in Tuscaloosa County have left voters outraged and incumbent Sen. Doug Jones's campaign threatening legal action. 
On Wednesday, Jones's campaign attorney, Adam Plant, sent a letter to Tuscaloosa County Circuit Clerk Magaria Bobo, outlining a number of issues with ongoing absentee voting and promising to take legal action if Bobo doesn't improve the process on the final day, Friday. Among the issues documented by Plant were incredibly long lines that left some voters waiting more than five hours and an inefficient process that managed to take in fewer than 100 absentee ballots in six hours. 
Additionally, Plant noted that Bobo has hired her family members to help process absentee ballots and at least one family member had made disparaging remarks on social media about voters. 
"You and those acting on your behalf are suppressing the vote of qualified Alabama voters," Plant wrote in the letter. "If you are unable or unwilling to execute your duties competently, and allow Tuscaloosa voters to exercise their voting rights without undue burdens, we will take further action."
In an interview with the Montgomery Advertiser on Wednesday, Bobo noted that her office had received more than 13,000 requests for absentee ballots — a remarkable uptick from the 3,000 or so her office usually receives — and there had been problems in managing that number of ballots while also adhering to social distancing guidelines within the office. 
However, as Plant's letter notes, the massive increase in absentee ballots for this election shouldn't have been a surprise. Also, Secretary of State John Merrill had made additional funds available to absentee managers to facilitate hiring extra staff, purchasing additional computers and staying open for longer hours to accommodate the anticipated increase. 
In a press release on Wednesday, the Alabama Democratic Party criticized Bobo and her family members, and the release included screenshots of Facebook posts from Bobo's daughter lashing out at voters who complained about the long wait times. 
"No voter should have to wait in line for hours to exercise their rights," said ADP executive director Wade Perry. "We should leverage every tool we have to make voting easier, not harder. Also, it should go without saying that election workers should not insult the very people they are employed to serve. If Ms. Bobo is incapable of processing voters quickly, someone else needs to do the job."