Opinion | Let's vote against dysfunction and disaster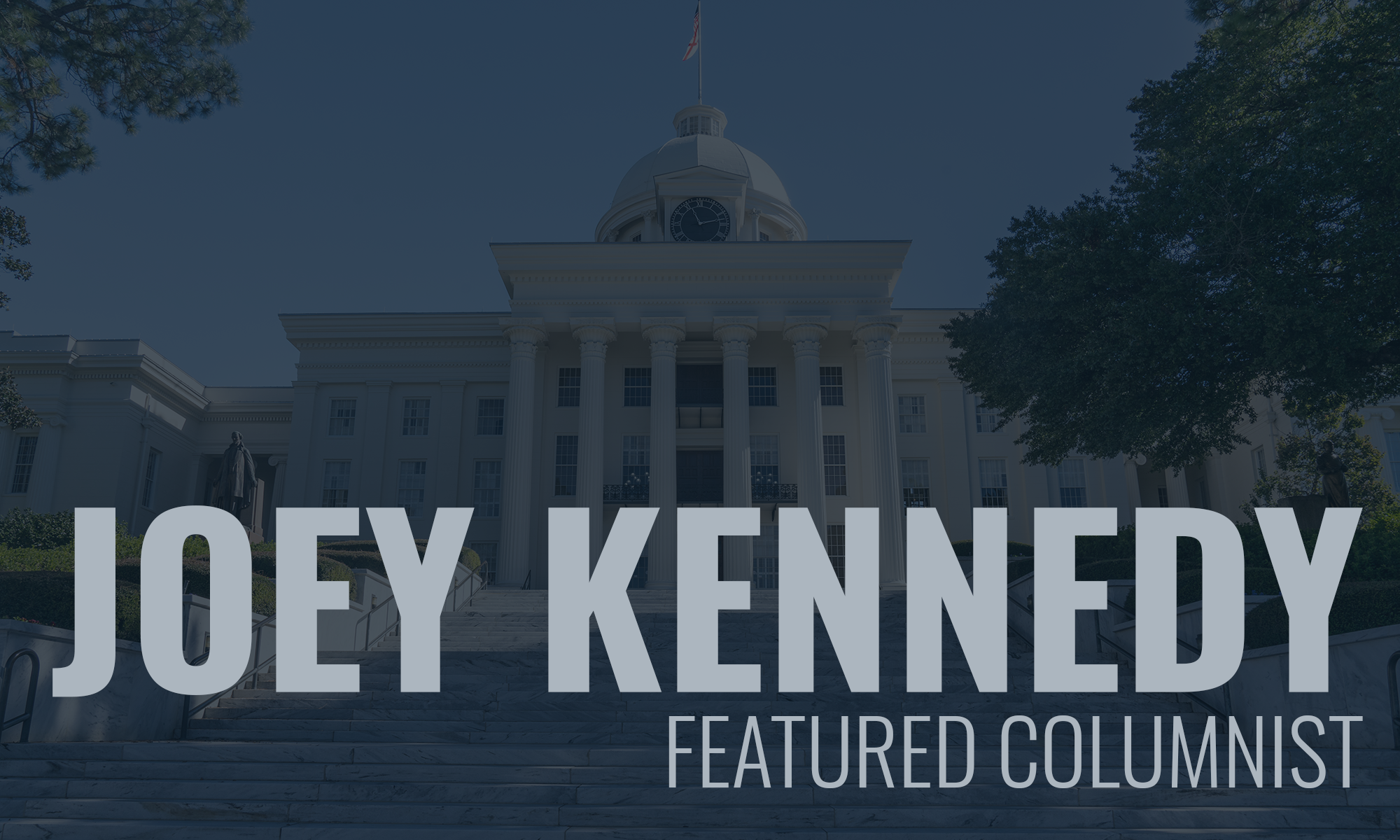 Hey, you! Yeah, you, that person out there thinking your vote doesn't matter.
It does.
On the cusp of state elections in Alabama and vital midterm elections nationally, your vote matters more than ever. Dear nonvoter: You cannot sit this one out. You need to get registered to vote if you aren't, and you need to make plans to actually cast that vote if you are.
The election for governor, lieutenant governor, attorney general, chief justice of the state Supreme Court and other statewide offices is Tuesday, Nov. 6. A new Alabama Legislature will be elected, too. Alabama and the nation will choose a new Congress that day, 435 members of the U.S. House of Representatives (seven here in Alabama) and 35 members of the U.S. Senate (33 regular elections and two special elections).
Alabama doesn't have a U.S. Senate race; we decided ours in December of 2017 when Democrat Doug Jones won in a special election against Republican Roy Moore, an accused child predator endorsed by just about every Republican in Alabama and nationally, including President Donald Trump, an accused sexual predator himself. Jones is completing the term of now Attorney General Jeff Sessions.
If you're still wondering how important your vote is, look no farther than the disaster of Donald Trump.
Just this week, Trump was mocking Dr. Christine Blasey Ford at a political rally. Ford is the woman accusing U.S. Supreme Court nominee Brett Kavanaugh of sexual assault when she was 15 years old. Ford's account during a Senate Judiciary hearing last week was very credible, while Kavanaugh came off as a, well, drunken teen.
Regardless of Ford's accusations, it's clear now that Kavanaugh lied to the Senate multiple times, about multiple issues, yet he's still in the running for a seat on the Supreme Court.
Leave it to a sexual predator (Trump) to nominate another sexual predator (Kavanaugh) to a lifetime position on the nation's highest court.
And Republicans, who apparently haven't met a sexual predator they don't like, appear poised to confirm Kavanaugh, even as additional reports prove that not only was Kavanaugh a heavy drinker in high school and college, but a belligerent, obnoxious heavy drinker who helped start at least one bar fight while a student at Yale. It looked like he wanted to start a fight with Democrats on the Senate Judiciary Committee last week. Rarely has white privilege been on display like it was when Kavanaugh showed his unjudicial temperament to a nation watching on TV. Plus, he's whiney, especially about his calendars.
Your vote matters. It matters a lot. Even in disturbingly Red Alabama it matters. That was underscored no more clearly than in Jones' victory in December.
Even with child sexual molestation accusations hanging over his head, Moore nearly beat Jones, a person of high integrity with no hint of scandal on his record. Moore, even before The Washington Post outed his proclivity for teenaged girls, had already been kicked off the state Supreme Court twice for failing to follow the law. But if not for a high turnout for Jones, especially from African-American women, Moore would have won.
The Republican nominee this year for chief justice of the Alabama Supreme Court, Tom Parker, is a close Moore associate. That alone should give voters pause, especially considering that Judge Robert Vance is the Democratic nominee. Vance is a well-respected judge who is superbly qualified to lead the state's court system. It should be no contest.
Indeed, there are many well-qualified Democrats running against Republicans across Alabama, but perhaps none more qualified than Vance. We should be bone-weary of a Supreme Court led by megalomaniacs who won't even follow the state and national constitutions they swear to uphold. Dear voters, Moore and Parker have emerged from the same mold.
For governor, Democrat Walt Maddox, the accomplished mayor of Tuscaloosa, is vastly more qualified than current Republican governor Kay Ivey, who took over for another disgraced Republican, Dr. Dr. Robert Bentley, boob grabber. Except for ribbon cuttings and highly controlled events, Ivey has been invisible during this campaign.
Ivey, almost literally, is a ghost.
You don't think one or two votes matter? Consider where we are today: A White House in disarray, with a conspiracy-theorist president who is racist, misogynous, xenophobic, homophobic, in love with Russia and North Korea, a pathological liar, a tax-scam criminal, and an embarrassment to decent people.
If you're not embarrassed by Trump, you need to seriously self-examine your own perspective of decency.
And here's the kicker: Trump lost the popular vote to Hillary Clinton in 2016 by 3.5 million votes. Trump won the Electoral College, but if just 80,000 more votes across Michigan, Pennsylvania, and Wisconsin had gone to Clinton, she'd be president today and we wouldn't be deluged with all this disorder day in and day out.
Clinton ran a horrible campaign – she took those three states for granted, and that mistake gave us our current, (mostly) man-made, unnatural disaster.
Had Clinton just done one point better in each of those states, she'd have won the Electoral College, too. Yet, there were tens of thousands of likely Clinton voters who just stayed home and didn't vote.
You don't think your vote counts? Well, dammit, it does.
It truly does!
When we don't vote, and vote smart, we often get what we deserve: Confusion, corruption, mobocracy, and more bad stuff.
We can begin to end our disturbing dysfunction one month from now. Let's do this.
Joey Kennedy, a Pulitzer Prize winner, writes a column every week for Alabama Political Reporter. Email: [email protected]
Print this piece
Opinion | Dodge the Economic Impact Payment card fees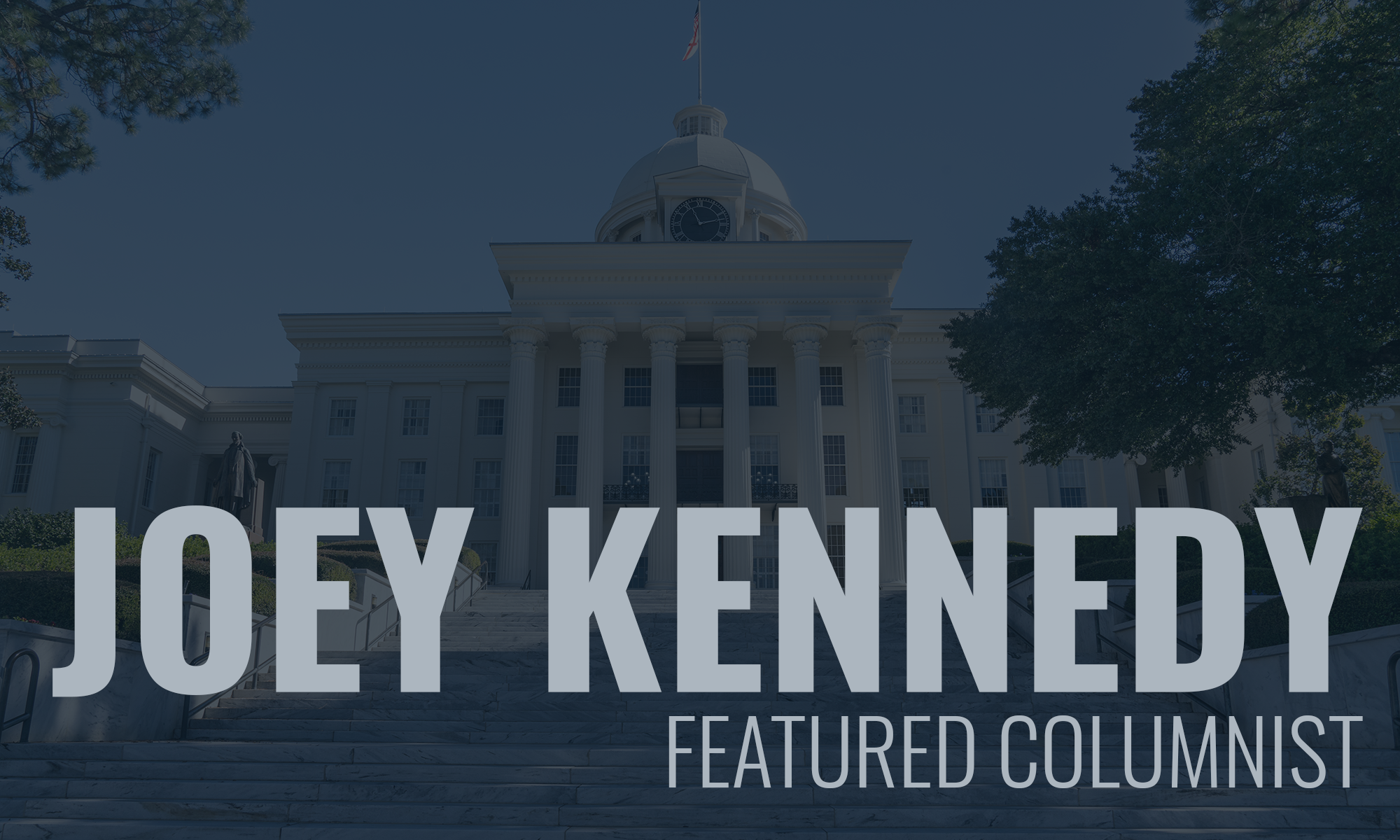 My wife received her $1,200 stimulus payment as a direct deposit several weeks ago. I did not get one, even though we file a joint income tax return, she makes more money than I, and our money is deposited into the same bank account.
I just figured there was some kind of mix-up. That's fine; mostly I'm patient when I'm getting "free" money. I'm not teaching this summer, so the money will come in handy when it comes.
Then this week, a lawyer friend and his wife received their stimulus money on a prepaid debit card. Luckily, my lawyer friend is a lawyer. He always reads the fine print.
More than likely, I would have thrown the fine print part of the stimulus in the trash, and maybe the debit card, too, because the whole thing looks like some sort of scam. And my friend says that in some ways, it is.
About 4 million of the debit cards were sent out by "Money Network Cardholder Services," with a return address in Omaha, Neb. They are issued by MetaBank, N.A. There is no indication on the envelope that this is indeed the stimulus money approved by Congress. There is a flier inside that says "Enclosed is your Economic Impact Payment Card." According to reports, the debit cards have been tossed into the garbage by people who think they are some elaborate scam or a solicitation for one of those high-interest credit cards.
They are valid, and your money is loaded onto them for you to spend like any Visa card. Except there are some catches, and this is what my friend is miffed about. He believes unsophisticated folks (that could be me) and marginalized people who receive the cards will succumb to the various fees that an unaware card user can incur.
Most services have no cost. Buy what you want, call for a balance inquiry, transfer the funds to your personal bank account, and use in-network ATMs that carry the AllPoint brand and you won't be charged.
However, there are fees for using out-of-network, domestic ATMs ($2 after the first withdrawal), $3 for ATM withdrawals in another country, even getting a balance from your ATM, either in-network, out-of-network, domestic and international (25 cents a pop).
If your card is lost or stolen, you'll pay for that as well. It'll cost $7.50 for a new card, and if you want it expedited, that'll be $17. If I lose my bank's debit card, or if the card is stolen (both of which have happened to me), my bank replaces the card for free in about five days. If you lose your "economic impact payment card," it could cost you $24.50 to have it replaced in a timely manner.
And here's where you can really run up charges: If you use a bank teller for a cash withdrawal on the card, there's no charge for the first withdrawal, but $5 for subsequent withdrawals using a teller.
If only a small percentage of users end up paying fees because they used the wrong ATM or prefer to get their cash from a human teller, that could add up to millions of dollars for somebody up the line, and that somebody is not going to be you or me.
I'm not complaining. I'm just urging caution if you're one of the millions of people who received one of these debit cards. Be aware they are coming and don't fall into the fee-trap that comes with them.
I'm no financial wiz – my family and friends can attest to that – but if I get one of those debit cards, I'm just going to transfer the whole amount into our checking account. If you don't have a bank account, and many people don't, I would just cash it out then cut up the card.
But be aware these cards are going out, and if you're waiting on your stimulus check, you might get a debit card instead. Don't throw it away. Buy something. It's what they want you to do.

Joey Kennedy, a Pulitzer Prize winner, writes a column each week for Alabama Political Reporter. Email: [email protected]
Print this piece