Sen. Doug Jones, Alabama's Democratic senator, explained on the Senate floor why he voted against now-Justice Brett Kavanaugh's nomination to the Supreme Court.
In a floor speech on Friday ahead of the final vote on Saturday, Jones relented the "divisive" nature of Kavanaugh's nomination, the now-justice's "partisan-fueled tirade"during a hearing on sexual assault allegations and the amount of money spent to both oppose and support Kavanaugh's confirmation.
"I want to make my position clear today. I think this kind of political campaign for a seat on the Supreme Court of the United States, a political campaign run by either political party, should be condemned as completely contrary to the independence of the judicial branch of our government," Jones said.
Jones said the process was flawed from the beginning and incomplete at the end because it was rushed.
The Alabama Democrat, who was elected last year during a campaign that also centered around the sexual misconduct allegations against former Alabama Supreme Court Chief Justice Roy Moore, said he attempted to put aside political considerations in making his decision on how to vote.
Jones said he had no easy decision on the vote. He would be accused of bending to party pressure if he voted no, and he would be accused of bending to political pressure to get re-elected in a conservative state if he voted no.
"Neither of which is true," Jones said, noting that his staff spent hours reviewing Kavanaugh's record and his appearances at both the Senate and on television. "This was all done in a very serious effort to give thoughtful and fair consideration to Judge Kavanaugh's nomination without regard to party or politics."
Kavanaugh was confirmed Saturday to the Supreme Court in a close 50-48 vote, the closest since 1881.
Jones said he was never able to get a meeting with Kavanaugh, and he found Christine Blasey Ford to be a compelling witness during his testimony to the Senate about the accusations against Kavanaugh last month.
"They never forget the pain of what happened to them, but rather than relive it or face condemnation or retribution, they simply keep it to themselves and go on day after day after day," Jones said, explaining why he believed Ford even after decades. "If you watched our president htis past week at his political rallies, you understand exactly why these women are afraid to speak out."
Kavanaugh has already been sworn as the 114th Supreme Court justice and will take his place on the bench Tuesday.
Print this piece
Mexico isn't paying for Trump's border wall. Alabama is.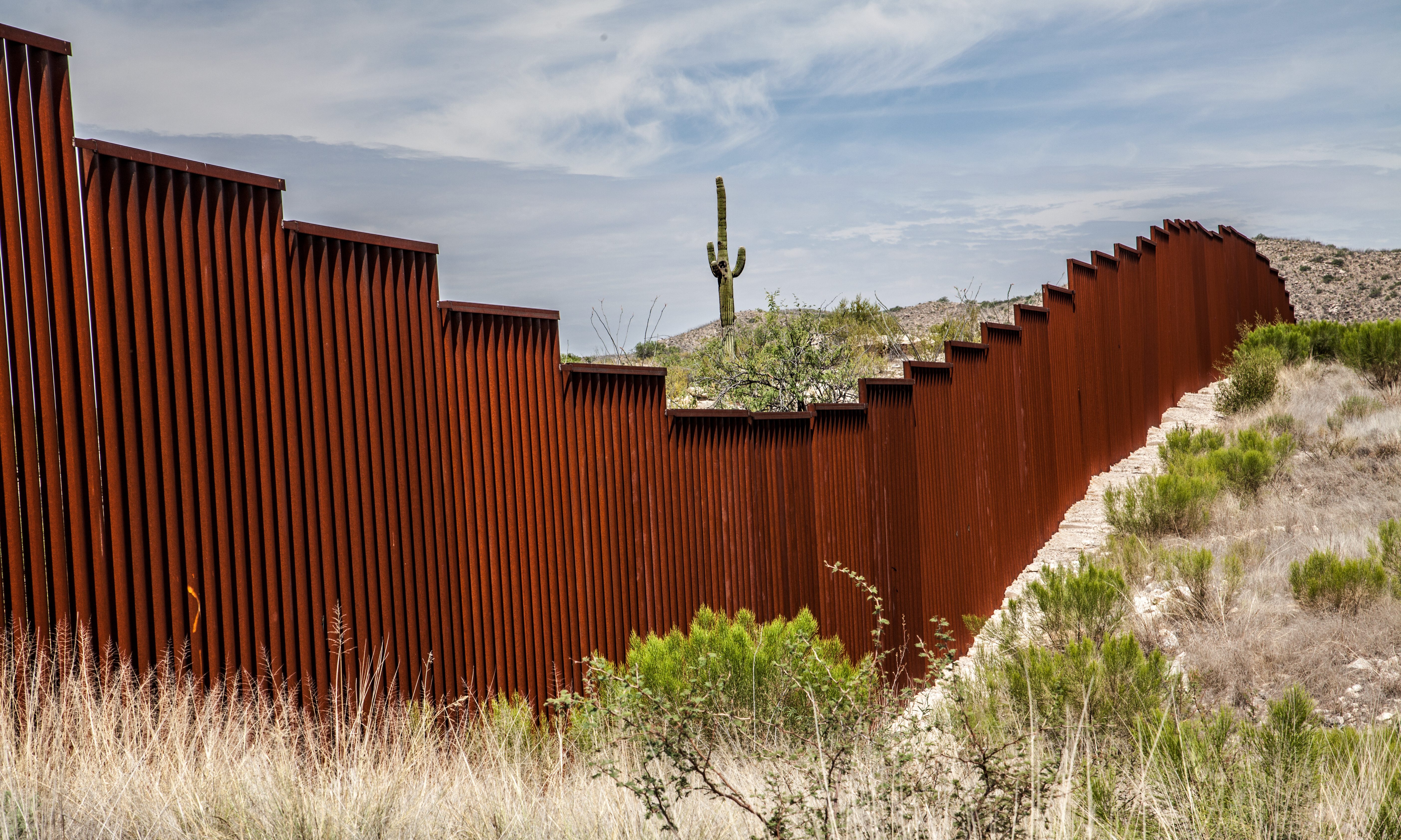 Looks like Mexico isn't paying for that "big, beautiful wall" at the southern border. 
Alabama is. 
The Trump administration announced on Thursday that it would be diverting more than $260 million of funds originally slated for a Navy ship building operation located in the Port of Mobile and will instead use those funds to construct a portion of Trump's border wall. 
"I am very concerned about the impact a decision like this could have on communities like Mobile, whose ship-building workforce is second to none," Alabama Sen. Doug Jones said. "I understand and agree we need to protect our borders, but I can't understand for the life of me why folks in Mobile would be paying for this wall."
The money was originally earmarked for Austal Inc., which had been selected by the Navy to build 11 Expeditionary Fast Transport ships. Those EFT ships are designed to provide the Navy with quick, shallow-water transport of both troops and equipment. 
"First and foremost, I support the President's efforts to build the wall," Sen. Richard Shelby said. "My strong preference is to do so through a direct appropriation, but Democrats have refused. While I am disappointed that the Department of Defense intends to target important priorities such as the Expeditionary Fast Transport, the Democrats left the President little choice in finding the funds necessary to build the wall. Ultimately, building the wall and providing for our national defense should be our highest priorities."
This is not exactly true. The 2020 Federal Budget included $1.37 billion in funding for the wall — a total agreed upon by Congress last year after tense budget negotiations. 
To date, Trump's wall has cost American taxpayers — who are footing the entire bill for this project, despite Trump's promises — more than $400 million and is projected to exceed more than $11 billion at its current rate. 
Thus far, only about 110 miles of border wall has been built, and nearly all of that is replacement of the border structures that were in place. 
The goal was to erect a border wall covering the majority of an 864-mile zone that the administration deemed a priority. So far, zero miles of that zone have been completed, and the entire project has faced a number of setbacks. Most troubling is the fact that nearly half of that zone consists of privately owned lands in Texas, and the landowners have refused to sell. 
However, the Trump administration is moving forward, continuing to push money into the project. And the search for additional funding has been almost as controversial as the project itself, with the Trump administration taking heat for pulling money from a variety of projects, including the improvement of base housing around the country. 
And now, Alabama stands to lose hundreds of millions. 
"The (transport ship) is responsible for hundreds of good-paying jobs in South Alabama, but I am even more concerned about the impact this decision has on our men and women in uniform and our national security," Jones said. "This decision puts Alabama jobs on the line and it is going to make us less safe by denying our troops the resources they need to stay safe and fulfill their missions."
Immigration experts also question the effectiveness of the wall on illegal immigration, and most national security experts agree that it will have little effect on the nation's overall. 
The overwhelming majority of undocumented workers in the U.S. don't enter through the southern border. Additionally, despite constant rhetoric from Republicans and from Trump that terrorists are crossing the Mexican border, a CATO Institute study in 2018 found that of the seven terrorism suspects apprehended in the U.S. after entering the country illegally, none crossed the southern border. Instead, they entered through Canada.
Print this piece