Activist Angela Davis to receive Birmingham Civil Rights Institute's top human rights award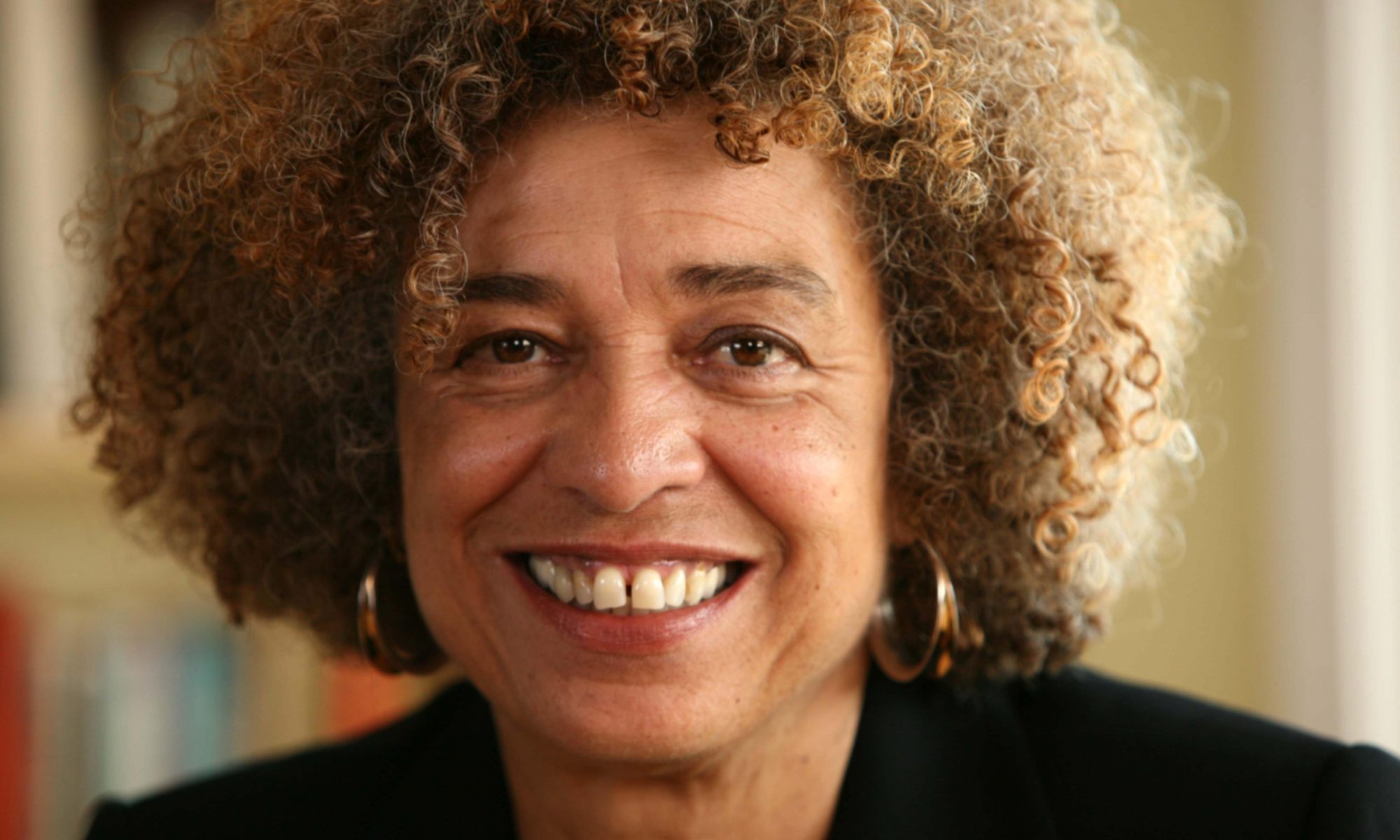 Birmingham native Angela Y. Davis, a scholar and author who has taught at numerous universities in the United States and traveled the world on a mission to expand human and civil rights, is the 2018 recipient of the Birmingham Civil Rights Institute's Fred Shuttlesworth Human Rights Award.
It's the organization's highest honor for individuals who have made significant contributions to civil and human rights.
Davis will receive the award at the 14th annual awards dinner on Feb. 16, 2019, during which she will deliver the keynote address.
Davis has worked as an educator on both the university level and in the larger public sphere, where her work has emphasized the importance of building communities to fight for economic, racial and gender equality. Her activism and scholarship have taken her across the globe.
"We are thrilled to bestow this honor on Angela Davis, and excited about her return to her hometown of Birmingham, which is the very launching pad of the modern human rights movement," said Andrea L. Taylor, the institute's president and CEO. "Arguably, she's one of the most globally recognized champions of human rights, giving voice to those who are powerless to speak. We believe the late Reverend Shuttlesworth would also have been proud to see this award in his name bestowed upon her."
Davis has taught at San Francisco State University, Mills College, UC Berkeley, UCLA, Vassar, Syracuse University the Claremont Colleges and Stanford University.
She is now a distinguished professor emerita of history and consciousness, an interdisciplinary Ph.D. program, at the University of California Santa Cruz, where she has taught for the past 15 years. Davis' papers have been acquired by Harvard University's Arthur and Elizabeth Schlesinger Library.
Davis has lectured throughout the United States and in Europe, Africa, Asia, Australia and South America, and she is the author of 10 books.
The range of social problems associated with incarceration and the generalized criminalization of communities most affected by poverty and racial discrimination has been the topic of her work in recent years, which draws upon her own experiences in the early 1970s as a person who spent 18 months in jail and on trial after being placed on the FBI's "Ten Most Wanted List."
Her extensive research focuses on numerous issues related to race, gender and imprisonment, and her recent books include "Abolition Democracy and Are Prisons Obsolete?" about the abolition of the prison industrial complex, a new edition of "Narrative of the Life of Frederick Douglass," and a collection of essays titled "The Meaning of Freedom."
Her most recent book of essays, "Freedom Is a Constant Struggle: Ferguson, Palestine, and the Foundations of a Movement," was published in February 2016.
Alabama reports 1,750 new COVID-19 cases ahead of July 4th
The seven-day average of cases per day surpassed 1,000 for the first time Friday.
Heading into the Fourth of July holiday weekend, Alabama is reporting more cases of COVID-19 than ever before as hospitalizations continue a worrisome surge and the state's death toll rises.
Since the first coronavirus case was identified in Alabama on March 30, 41,362 Alabamians have tested positive for COVID-19, according to the Alabama Department of Public Health.
The state reported at least 1,758 positive cases on Friday alone, the most since the pandemic began. In the past seven days, 7,645 cases have been reported, the most of any seven-day period since the pandemic began.
The seven-day rolling average of new cases — used to smooth out daily variability and inconsistencies in case reporting — surpassed 1,000 for the first time Friday.
Ahead of the holiday, the Alabama Department of Public Health is urging Alabamians to celebrate at home due to the coronavirus crisis.
On Friday, the Alabama Department of Public Health announced that another 22 Alabamians have died from COVID-19 just in the last 24 hours. That takes the state's COVID-19 death toll to 983. Of those, 96 died in the last week alone (June 27-July 3).
A few simple steps can greatly reduce your chances of being exposed and exposing others to COVID-19. Everyone should practice good hygiene, cover coughs and sneezes, avoid touching your face and wash hands often. Avoid close contact with people who are sick, even inside your home, and maintain a distance of at least 6 feet from others not in your household.
The use of cloth face coverings or masks when in public can greatly reduce the risk of transmission, particularly if the infected individual wears a mask. Many people are contagious before they begin to show symptoms — or may never develop symptoms but are still able to infect others.
Alabama reported an additional 22 deaths Friday, bringing the state's COVID-19 death toll to 983, according to the Alabama Department of Public Health.
Of those, 96 died in the past seven days alone, or roughly 10 percent of the state's total death toll. In the past 14 days, 171 people have died, or roughly 17 percent of the state's death toll.
Even as the number of tests also increases — at least 430,000 have been tested — a larger percentage of tests are coming back positive compared to any other time period, according to the Department of Public Health and APR's tracking.
Roughly 15 percent of tests in the past week have been positive.
The large increases come as Alabama Gov. Kay Ivey on Tuesday extended the current "safer-at-home" public health order, which was set to expire Friday, to July 31.
The number of individuals hospitalized with COVID-19 is also at a new high, with at least 843 people hospitalized with the virus on July 2, the most since the pandemic began.
On Monday, in Jefferson County, where cases are increasing rapidly, residents were ordered to wear masks or cloth face coverings in an attempt to slow the spread of the virus. On Tuesday, the city of Mobile also began mandating masks or face coverings. The cities of Tuscaloosa, Montgomery and Selma have also implemented face covering orders.
Of the 7,645 cases confirmed in the last week, 1,321 — or roughly 17 percent — were reported in Jefferson County alone. Nearly 28 percent of Jefferson County's 4,802 total cases have been reported in the last seven days. Since March, 152 people have died in Jefferson County.
A campaign rally for President Donald Trump that was planned for Mobile on July 11 has been canceled because of the rapidly worsening coronavirus situation there. Mobile County has had 633 newly diagnosed cases in the last week, or roughly 8 percent of the state's cases this week. Mobile County has had a total of 3,904 cases and 134 deaths over the course of the pandemic.
Montgomery County reported 426 newly diagnosed cases in the last week. Overall Montgomery has had 3,947 total cases and 104 deaths thus far.
Tuscaloosa County has 393 new cases this week. The surging number of cases in Tuscaloosa and Lee Counties — where 276 tested positive this week — could potentially put the 2020 college football season in jeopardy. Tuscaloosa has had a total of 2,188 cases and 42 deaths, while Lee County has a total of 1,302 cases and 37 deaths.
Despite making it through several months with relatively moderate increases, Madison County is also experiencing a surge of new cases in recent weeks — with 407 cases in the last week alone. Madison has had 1,271 cases and seven deaths.
Many people are flocking to the beach for the Fourth of July holiday, where the coronavirus is also surging in Baldwin County with 328 new cases in the last seven days. Baldwin had been largely spared to this point with 828 cases in total and nine deaths. This week's increase accounts for 40 percent of the county's total case count.
Alabama is not alone in seeing surging case numbers. Forty of the 50 states reported rising coronavirus cases in the last week. On Thursday, 57,236 new cases were diagnosed and 687 Americans died. The U.S. death toll from the global pandemic has risen to 131,823.
Globally, there have been 11,092,229 cases diagnosed, though the real number is likely much higher. At least 526,450 people have died from COVID-19, and, with 208,860 new cases diagnosed on Thursday alone, there is no sign that this global pandemic will be over any time soon.