Municipal runoff elections today in Auburn, Gadsden, Bessemer, Montgomery
Voters go to the polls for municipal runoff elections today in Auburn, Gadsden, Bessemer, and Montgomery.
In the City of Auburn, there are municipal runoff elections for the offices of Mayor and for city council in Wards 2,4,5, and 6.
For Mayor of Auburn, City Councilman Ron Anders Jr is in a runoff election with David B. Hill.
For Auburn City Council Ward 2 Kelley Griswold is in a runoff with Todd D. Scholl. In Ward 4 Jim Ryan faces Brett Smith. In Ward 5 Steve Dixon faces Walter M. Northcutt. In Ward 6 Sarah Brown is in a runoff today with Bob Parsons.
In the City of Bessemer, there are municipal runoff election for the offices of city council and board of education.
In District 1 city council Jarvis Collier faces incumbent David Vance. In District 2 city council Kimberly Alexander faces incumbent Chester Porter. In District 3 city council incumbent Cynthia Stephenson-Donald faces Sarah Person.
For Bessemer Board of Education District 1 incumbent Claire Mitchell faces Amos Rembert Jr. In School Board District 5 Jerome Cook is in a runoff against Lula Walter. In School Board District 7 Lee Jones is in a runoff with Carolyn Hudson Wilson.
In the City of Gadsden there is a municipal runoff election for both Mayor and city council District 5.
For Mayor of Gadsden incumbent Sherman Guyton faces challenger and current Etowah County Commissioner Carolyn Parker.
In Gadsden city council District 5, incumbent Billy Billingsley faces challenger Jason Wilson.
In the City of Montgomery there is special municipal runoff election for city council District 4 which was vacated in May when incumbent David "Coach" Burkette (D) won a special election for State Senate District 26.
For Montgomery City Council District 5 Audrey Graham faces Quartez "Dan" Harris. District 5 is in western Montgomery.
Remember that in order to participate in any Alabama election you must bring a valid photo-ID with you to the polls.
Polls will open at 7:00 am and close at 7:00 pm.
(Original reporting by WVTM TV Channel 13, the Montgomery Advertiser, and the Gadsden Times contributed to this report.)
Coalition of attorneys general file opposition to Alabama attempt to ban curbside voting
The AGs argue that Alabama's suggestion to the courts that curbside voting invites fraud is "unfounded."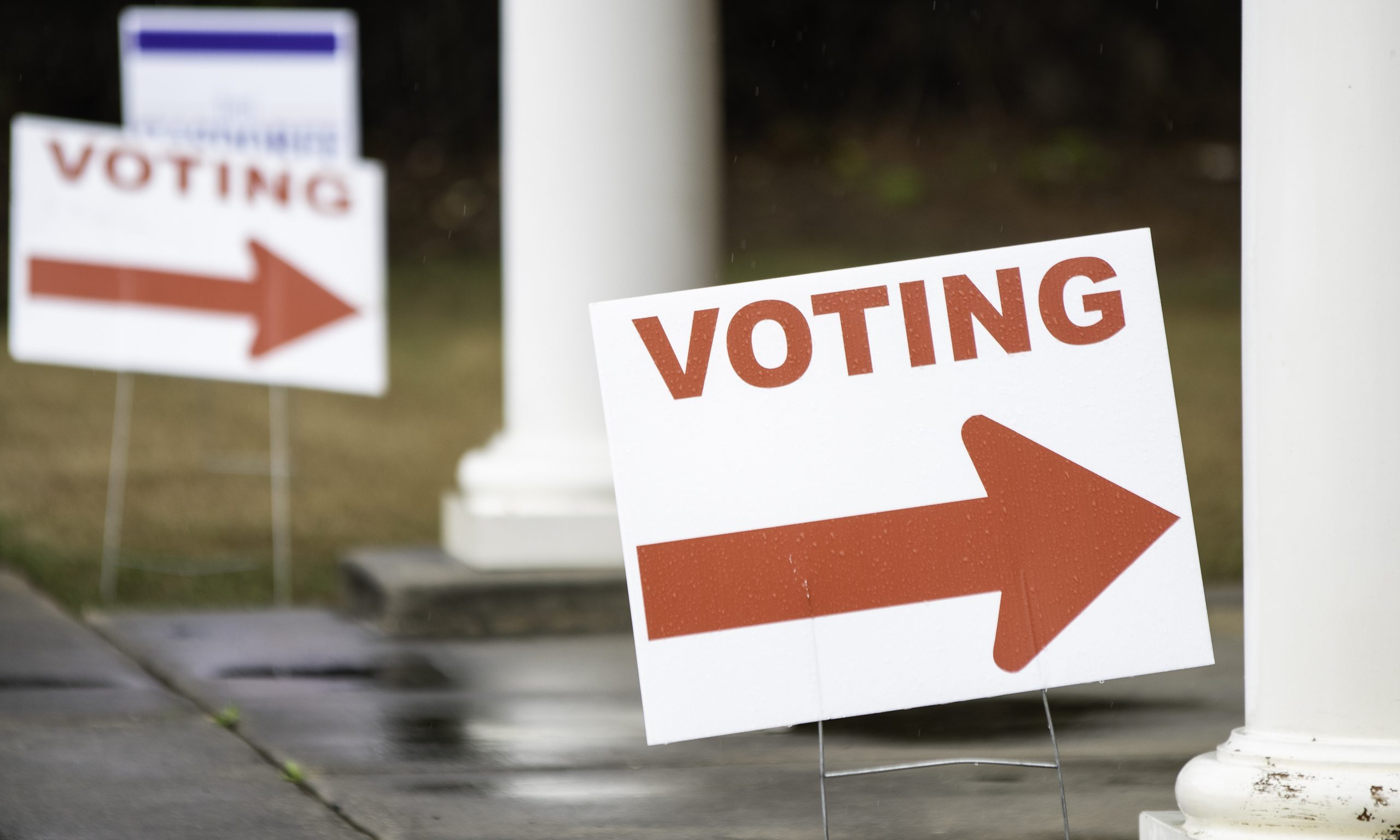 A coalition of 17 state attorneys general have filed an opposition to Alabama's attempt to get the U.S. Supreme Court to ban curbside voting. 
In a friend-of-the-court brief, led by District of Columbia Attorney General Karl Racine, the attorneys general argue to that curbside voting is safer for those at greatest risk from COVID-19, and that a ban on the practice would disproportionately impact the elderly, the disabled and Black Alabamians.
They also argue that Alabama's suggestion to the courts that curbside voting invites fraud is "unfounded." 
"The Presidential Advisory Commission on Election Integrity, established by President Trump following the 2016 election, 'uncovered no evidence to support claims of widespread voter fraud,'" the brief states, adding that there is no evidence that curbside voting in the many states that allow it invites fraud. 
"The practice is longstanding and widespread—as noted, more than half of states have historically offered curbside voting in some form," the brief continues. 
Alabama Attorney General Steve Marshall on Oct. 13 said the state will appeal to the U.S. Supreme Court a federal appeals court ruling allowing curbside voting in the Nov. 3 election. 
A panel of federal appeals court judges on Oct. 13 reversed parts of U.S. District Judge Abdul Kallon's Sept. 30 ordered ruling regarding absentee voting in the upcoming Nov. 3 elections, but the judges let the previous ruling allowing curbside voting to stand. 
The lawsuit, filed by the NAACP Legal Defense and Educational Fund, Southern Poverty Law Center, American Civil Liberties Union, ACLU of Alabama and Alabama Disabilities Advocacy Program, was brought on behalf of several Alabamians with underlying medical conditions. 
"Curbside voting is a longstanding, secure voting option that local jurisdictions have made available to protect the health of vulnerable voters, including elderly, disabled, and voters with underlying health issues," Racine said in a statement. "Curbside voting minimizes the risk to persons who are particularly susceptible to COVID-19, and local jurisdictions should be able to offer this common-sense accommodation to voters. State Attorneys General will keep fighting to ensure that voters can safely make their voices heard at the ballot box this November."
The brief filed by the coalition of state attorneys general comes as the number of COVID-19 hospitalizations across Alabama has been ticking upward.
Racine is joined in the brief by attorneys general from California, Connecticut, Delaware, Hawaii, Illinois, Maryland, Michigan, Minnesota, Nevada, New Mexico, New York, Oregon, Rhode Island, Vermont, Virginia and Washington.