Opinion | Taylor Swift: GOP kryptonite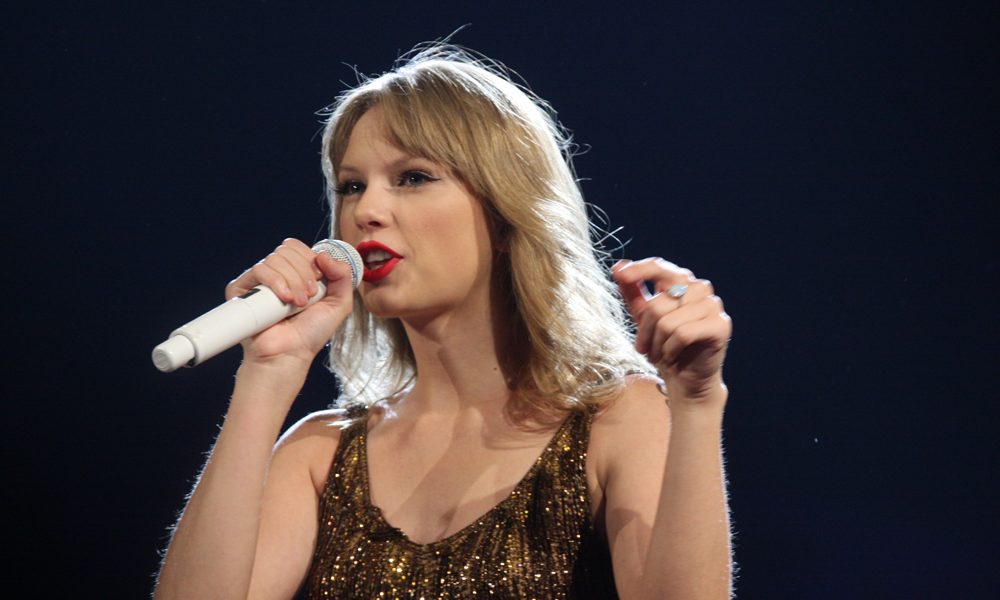 Taylor Swift doesn't know what she's talking about.
That line was tossed around a lot on Monday following an Instagram post from Swift in which she encouraged her followers to register to vote and to vote for the Democratic U.S. Senate and House candidates in Tennessee.
Within minutes, the chorus of rightwing water-toters was full throat, denouncing Swift's music and her fans and her reach. But mostly, they proclaimed emphatically that Taylor Swift simply doesn't know what she's talking about.
You know, because she's a ditzy girl who only puts together song lyrics and writes music that have sold over 130 million singles worldwide and organizes stadium shows that rake in hundreds of millions of dollars and revamp the way the music industry sells its live shows. But, yeah, politics is waaaayyyy too complicated for her tiny girl brain. Louie Gohmert and Steve King have managed to thrive, but not the self-made multi-billionaire.
That was the message from Donald Trump and Mike Huckabee on Monday. Huckabee, who once had a little jam session with Ted Nugent, who so totally knows about politics because he is a white male who hates Obama, managed to criticize both Swift's intelligence and her reach. Huckabee claimed Swift could reach only 13-year-old girls.
Swift's two most recent singles have been streamed more than 600 million times on Spotify alone. Either there are way more 13-year-old girls than I thought, or maybe her reach is a tad broader.
The girls who were 13 when Swift wrote the song "Fifteen" are now 23. And some of them probably make up the 113 million who follow her on Instagram. Some might be part of the 85 million who follow her on Twitter. (That's about 30 million more than Trump, by the way.)
But here's what makes this whole thing more absurd: Swift seemed to know exactly what she was talking about.
In encouraging her fans to vote against Marsha Blackburn, Swift didn't go generic. She didn't do general. She cited Blackburn's actual voting record in Congress, when Blackburn failed to support the Violence Against Women Act and voted against equal pay for women.
As Swift noted, Blackburn has stated frequently that she is opposed to same-sex marriage and has voted consistently to allow businesses the right to refuse gay customers.
So, what, exactly, is Swift wrong about?
The problem here is that Swift is too right. Too plain spoken. Too accurate.
Today's GOP has spent a lot of time and effort shaping its embrace of hate. They've worked out the right buzzwords, come up with just the right circumstances to justify it and pushed all the appropriate Bible verses to back themselves up.
And in one brief Instagram post, Swift blew it up.
Don't get me wrong, what she wrote wasn't original, and it's been said thousands of times by now.
But not by her. Not to her fans. Not in that way.
In an instant, the charade of "religious freedom" was recast as "the right to deny service to gay couples."
And millions of young men and women now know that Blackburn, a woman, voted against legislation that would have protected women from date rape, domestic abuse and harassment.
Truth is a nightmare for Republicans.
And so, naturally, not long after Swift's post went up, the hate began. And the outcry was a common one — at least to me: Get out!
Get out of Tennessee. Get out of the South. Go somewhere where your views are more acceptable.
I get similar suggestions frequently. In emails and comments after my columns, I inevitably get told I should move to California or New York, where my "liberal views" would be more welcome.
I'm assuming she would answer the same as me: No.
We're not asking you bunch of backwoods Bible-thumping racists to give up college football or white gravy. We're asking you to be decent humans to other humans, and to also vote for your own interests. Those aren't terribly hard or uncomfortable things for you to do.
And if the way you've been voting makes you so terribly uncomfortable that you have to boycott the entire entertainment industry — including soft-spoken, doe-eyed Taylor Swift — maybe you should question a few things.
Print this piece
Opinion | It should be clear by now: Kaepernick was right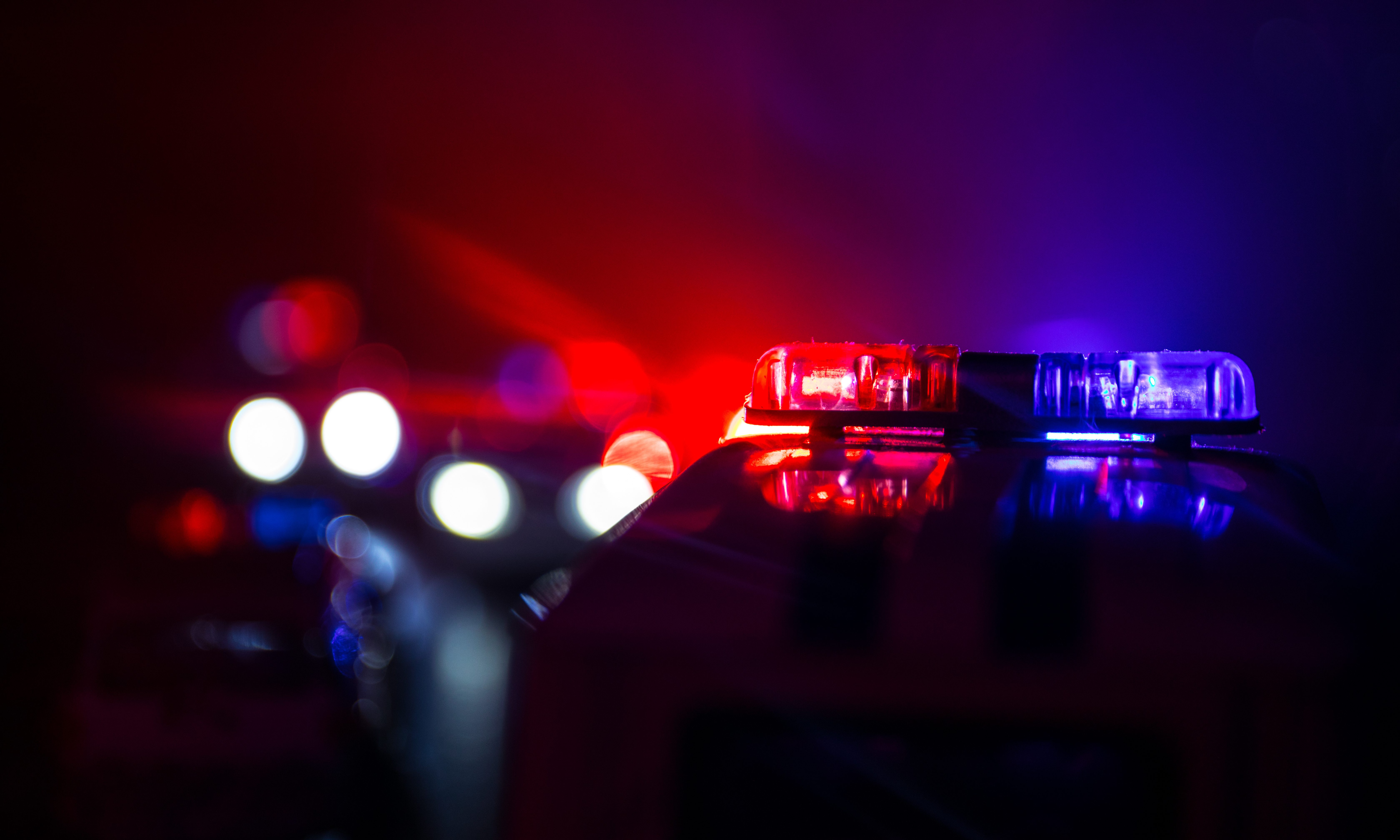 A lot of people owe Colin Kaepernick an apology. 
If nothing else, surely the last few weeks of horrible, horrible racial incidents have left even the most adamant Kap haters reconsidering their positions.
Maybe, just maybe, they're thinking the man has a point: That justice in this country isn't color blind.
And that the promises of justice and equality, represented by the United States flag and anthem, often fall well short for black men in this country. 
Then again, if you didn't understand before now, there's a good chance that watching ANOTHER black man be choked to death in broad daylight on an American street by a police officer — as three other police officers defended him — then you're probably not inclined to understand now. 
George Floyd, the man we've all now witnessed dying on a Minneapolis street, as he begged a cop to let him breathe, did not deserve to die. Hell, he didn't even deserve to be handcuffed and tossed down on the street, much less to have a cop put his knee on his throat until he died. 
A store thought Floyd was forging a check. A person at the store called the cops. And a few minutes later Floyd was dead. 
This, in a nutshell, is why Kaepernick began his protest several years ago. Why he sacrificed his NFL career. Why he has endured the death threats and vitriol. 
Because these sorts of awful acts are far too common for black men in America. The prevalence of the cell phone camera has made that abundantly clear over the last several years. 
It's hard to imagine how many of these incidents were swept under the rug in years past. Especially after the actions of other cops, district attorneys and judges to protect the dirtiest of cops have also been exposed. 
That sad fact was highlighted in the Ahmaud Arbery shooting in Georgia in February. Even with video evidence, it took a new DA and the Georgia Bureau of Investigation becoming involved before the two men who hunted Arbery down were arrested. 
All because one of the men was a retired investigator who worked for the DA's office. 
Because why mess up the life of a white man simply for shooting one black man who might have done something at some time? 
But the deck stacking won't stop with the arrest. 
If the murder of Greg Gunn in Montgomery back in 2016 taught us anything, it's that the entire system is rigged to ensure the bad cops never face full justice for their crimes. 
After Gunn, who was walking home after a poker game in his neighborhood, was murdered steps from his own front porch by a white cop who thought he looked suspicious, the cop was — to the shock of almost everyone — arrested within a week and before a grand jury could rule. 
Other cops — even ones who privately admitted to me that the cop, Aaron Smith, was in the wrong — pitched one hell of a hissy fit when the arrest warrant was issued. They threatened a walk-out. They showed up to sit in the courtroom during one of Smith's early hearings. The mayor of the city vowed to keep Smith on the payroll. 
And then the real shenanigans started. 
Judges started to bail on the case — eight in all. The Alabama Supreme Court issued an unprecedented ruling that removed a black judge from the case. The appointed judge moved the trial from 70-percent-black Montgomery to 70-percent-white Dale County. 
After all of that, and even with Smith admitting to investigators that he never had probable cause to stop, chase or shoot Gunn, the best prosecutors could do was a manslaughter conviction. 
And in one final slap to the faces of Gunn's family, Smith was released on bond while he appeals his conviction. He's out today, having served only a few weeks to this point for a murder committed more than four years ago. 
This is the system that black Americans must traverse in this country. One that leaves black parents rightfully concerned that the men and women all of us white people call for protection might just be the executioners of their children. 
The rights guaranteed to us in the Constitution are not based on skin color. But too often, the protection of those rights by cops, DAs and judges is. 
That's not right. And all of us should be willing to say so. 
And maybe admit that Kaepernick had a point.
Print this piece