Opinion | Taylor Swift: GOP kryptonite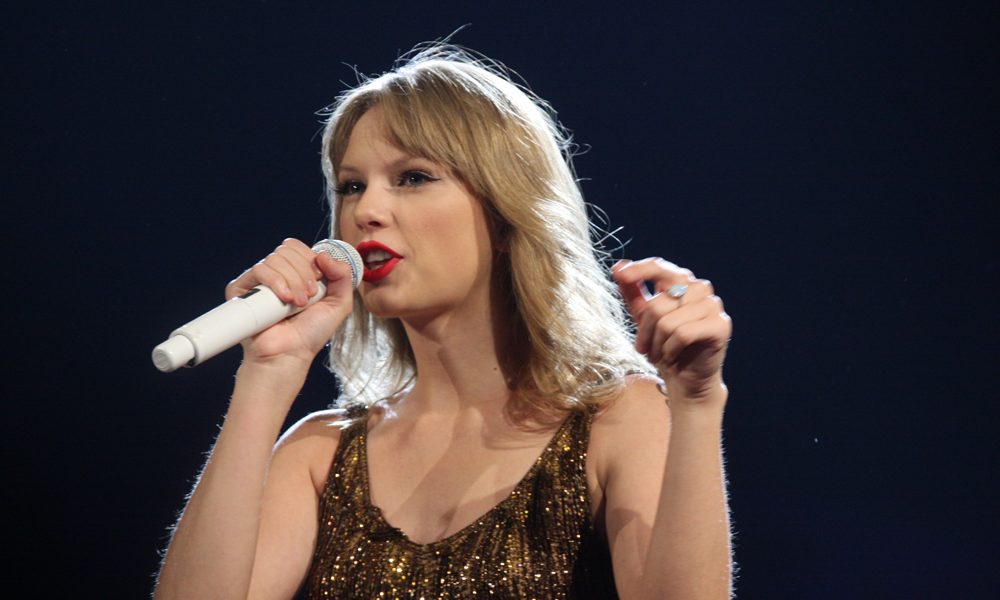 Taylor Swift doesn't know what she's talking about.
That line was tossed around a lot on Monday following an Instagram post from Swift in which she encouraged her followers to register to vote and to vote for the Democratic U.S. Senate and House candidates in Tennessee.
Within minutes, the chorus of rightwing water-toters was full throat, denouncing Swift's music and her fans and her reach. But mostly, they proclaimed emphatically that Taylor Swift simply doesn't know what she's talking about.
You know, because she's a ditzy girl who only puts together song lyrics and writes music that have sold over 130 million singles worldwide and organizes stadium shows that rake in hundreds of millions of dollars and revamp the way the music industry sells its live shows. But, yeah, politics is waaaayyyy too complicated for her tiny girl brain. Louie Gohmert and Steve King have managed to thrive, but not the self-made multi-billionaire.
That was the message from Donald Trump and Mike Huckabee on Monday. Huckabee, who once had a little jam session with Ted Nugent, who so totally knows about politics because he is a white male who hates Obama, managed to criticize both Swift's intelligence and her reach. Huckabee claimed Swift could reach only 13-year-old girls.
Swift's two most recent singles have been streamed more than 600 million times on Spotify alone. Either there are way more 13-year-old girls than I thought, or maybe her reach is a tad broader.
The girls who were 13 when Swift wrote the song "Fifteen" are now 23. And some of them probably make up the 113 million who follow her on Instagram. Some might be part of the 85 million who follow her on Twitter. (That's about 30 million more than Trump, by the way.)
But here's what makes this whole thing more absurd: Swift seemed to know exactly what she was talking about.
In encouraging her fans to vote against Marsha Blackburn, Swift didn't go generic. She didn't do general. She cited Blackburn's actual voting record in Congress, when Blackburn failed to support the Violence Against Women Act and voted against equal pay for women.
As Swift noted, Blackburn has stated frequently that she is opposed to same-sex marriage and has voted consistently to allow businesses the right to refuse gay customers.
So, what, exactly, is Swift wrong about?
The problem here is that Swift is too right. Too plain spoken. Too accurate.
Today's GOP has spent a lot of time and effort shaping its embrace of hate. They've worked out the right buzzwords, come up with just the right circumstances to justify it and pushed all the appropriate Bible verses to back themselves up.
And in one brief Instagram post, Swift blew it up.
Don't get me wrong, what she wrote wasn't original, and it's been said thousands of times by now.
But not by her. Not to her fans. Not in that way.
In an instant, the charade of "religious freedom" was recast as "the right to deny service to gay couples."
And millions of young men and women now know that Blackburn, a woman, voted against legislation that would have protected women from date rape, domestic abuse and harassment.
Truth is a nightmare for Republicans.
And so, naturally, not long after Swift's post went up, the hate began. And the outcry was a common one — at least to me: Get out!
Get out of Tennessee. Get out of the South. Go somewhere where your views are more acceptable.
I get similar suggestions frequently. In emails and comments after my columns, I inevitably get told I should move to California or New York, where my "liberal views" would be more welcome.
I'm assuming she would answer the same as me: No.
We're not asking you bunch of backwoods Bible-thumping racists to give up college football or white gravy. We're asking you to be decent humans to other humans, and to also vote for your own interests. Those aren't terribly hard or uncomfortable things for you to do.
And if the way you've been voting makes you so terribly uncomfortable that you have to boycott the entire entertainment industry — including soft-spoken, doe-eyed Taylor Swift — maybe you should question a few things.
Opinion | A gruesome murder should point Montgomery in a new direction
The city didn't arrive overnight at a place where 16-year-old girls are drinking smoothies after a gruesome murder, and the road out of it won't be a short one either.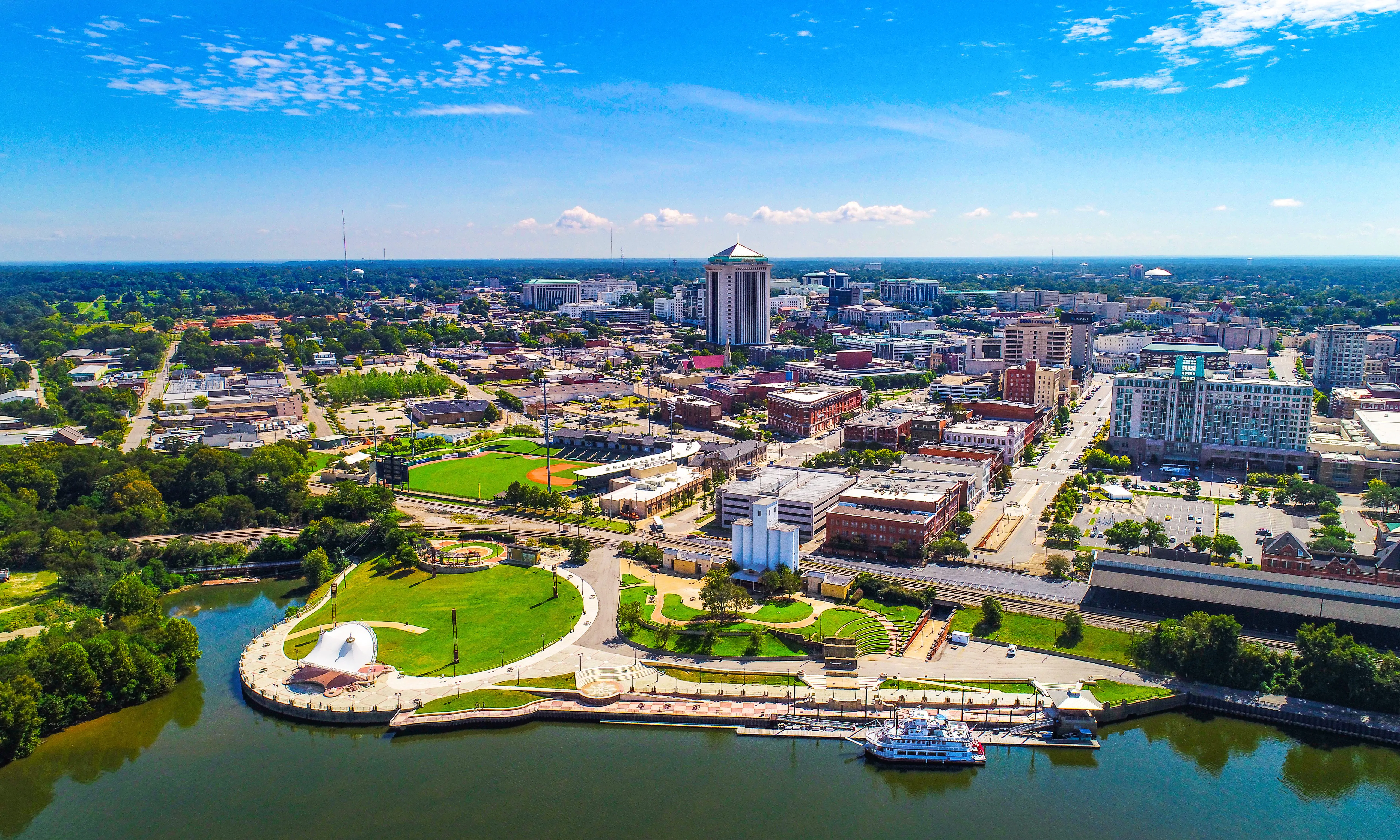 The facts of 17-year-old Luna Pantaleon's death are hard to stomach. The Montgomery teen was beaten with a metal pole and left to drown in a ditch. Her face was so badly beaten, with so many facial fractures, that the exact cause of her death couldn't immediately be identified.
Her alleged killers are three 16-year-old girls. They reportedly went to McDonald's after the murder and had smoothies. 
Those details were provided during a court hearing on Wednesday as reported by the Montgomery Advertiser. They are enough to cause you to pause while reading to take a deep breath. But these details are not the only ones that should get attention. 
The testimony of a Montgomery police detective who investigated the crime, and who interviewed the three girls who have essentially admitted to the crime, provided other disturbing details that paint a picture of the lives of Montgomery's underprivileged youth — lives filled with violence and firearms, with late-night fights and "hits" put out on houses by 10th graders. 
This reality for many young people in Montgomery isn't exactly a hidden secret. 
I can't tell you the number of homeless teenagers I spoke with or tried to help while in Montgomery. I can't tell you the number of conversations I had with middle schoolers who were in gangs, and who spoke openly about carrying handguns and other semi-automatic weapons. 
Don't get me wrong. Montgomery is not the wild west, and every poor, Black person in the city isn't part of a gang or spending their nights shooting at each other. 
But there is a level of violence and bad behavior that is growing and taking root in many communities. And it is happening because too many young people in those communities see no other viable alternatives. 
A never ending cycle of poverty and despair — a cycle that has lasted, in some cases, for multiple generations — has left them turning to other means of getting by, of finding love and acceptance, of finding guidance no matter how misguided that guidance might be. 
And every bit of it can be traced back to one problem: education. Or, in Montgomery's case, the lack of it. 
Segregation was common in all of Alabama in the 1950s and '60s, but few cities in America clung to it as tightly as Montgomery did. When the Brown v. Board decision came down, private schools in Montgomery started to pop up — at one point a record number of them. And as the population grew, so too did the cities and the school systems surrounding Montgomery. 
In 2020, Montgomery's private schools are more than 90 percent white. Montgomery's public schools are more than 95 percent Black. Those numbers have not changed much over the years. 
But even more problematic is that Montgomery's public schools are also serving a disproportionate amount of low-income students. That most of the poor people in Montgomery happen to be Black is a simple byproduct of the racism that saw Black citizens denied work, denied decent business loans, denied home loans for certain areas and denied acceptance into most state universities. 
And having a high number of low-income students means fewer resources, fewer involved parents and more students who struggle through no fault of their own, because working parents weren't home to help with homework, or they don't have internet service. It goes on and on and on.

Now, repeat those problems for a few generations. And, well, you get the idea. 
Exacerbating the problem for Montgomery, though, is a screwed up funding structure that has left its schools funded at the state's lowest allowable levels. There will be an opportunity for Montgomery residents to fix that during Tuesday's election by voting to increase property tax rates in the county. 
It is money that is desperately needed. But that money alone will not solve the issues. Because we're way too far down the line at this point for a few dollars to fix what's broken in Montgomery. 
It's going to take the entire community putting aside their differences and their finger-pointing and their hate and actually working towards solving the problems, instead of just constantly pointing them out. It's going to require a bunch of people to stop believing that skin color somehow makes a child less worthy of a quality education or more likely to be a criminal.

Mayor Steven Reed and several others have done a remarkable job to this point bringing together groups of people who have historically opposed any tax increases for the schools. He's going to have to build on that goodwill going forward. 
Because while more money will certainly make a difference, it won't put a parent in place. It won't assure kids are getting quality medical care and mental health care. It won't put food on the table at night or turn the broadband on. 
There will need to be more education options opened up for adults. There will need to be more comprehensive options available in some communities. This will take time and money, and it won't be easy.
But here's the one thing I know: the overwhelming majority of people in this world, and in Montgomery, want to succeed. They want to take care of themselves and their children. They want their kids to receive a decent education. They want a good job and to pay their bills and sleep easy at night. 
If you show them a pathway to such a life, they will take it. 
The city didn't arrive overnight at a place where 16-year-old girls are drinking smoothies after a gruesome murder, and the road out of it won't be a short one either. But passing this tax increase, and the community-wide dedication to this cause that it represents, is a damn fine start.