Hurricane Michael to make landfall today
Hurricane Michael is continuing on its course towards the Florida Gulf Coast gaining strength as it continues to track north.
As of press time the Hurricane eyewall was anticipated to make landfall at approximately 1:00 p.m. in the area of Panama City, Florida. Michael is currently a Category 4 hurricane with winds of 130 miles per hour. No Category 4 level hurricane has ever made landfall in the Florida panhandle in the historical record. The storm surge is expected to be between 10 feet and 13 feet. The Florida Panhandle, South Georgia, and Southeast Alabama could get six to eight inches of rain that could lead to flash flooding in many areas. There is also a strong possibility that Hurricane Michael will spawn tornadoes. Florida authorities ordered 130,000 people to evacuate. Dothan is under a Hurricane Warning and much of south Alabama is under a tropical storm warning.
Hurricane Michael is moving very fast so will not be the rain maker that North and South Carolina recently experienced.
"#HurricaneMichael will produce wide-spread power outages, wind damage & debris hindering response & recovery activities!," Alabama EMA Director Brian Hastings said on Twitter.
Governor Kay Ivey (R) said on Twitter, "I urge residents in #HurricaneMichael's path to take shelter tonight & heed all warnings and instructions from local authorities. You can text "ALALERT" to 888777 to receive info on the storm or go to http://nhc.noaa.gov & http://ema.alabama.gov for more news."
Gov. Ivey announced that the Alabama EMA Emergency Operations Center is operating at a Level ll.
The Governor has been discussing current Hurricane Michael conditions and the state's response efforts with Director Hastings. "There is much concern for the Wiregrass area as hurricane conditions intensify overnight."
Do not drive in areas during the storm or immediately afterwards as waters are expected to rise rapidly and there are likely to be downed power lines and other hazards.
"Please be safe and heed warnings," Congresswoman Martha Roby (R-Montgomery) said. "Follow Alabama Emergency Management Agency for timely updates."
Tuesday, President Donald J. Trump (R) declared that an emergency exists in the State of Florida and ordered Federal assistance to supplement State and local response efforts due to the emergency conditions resulting from Hurricane Michael.
The President's action authorizes the Department of Homeland Security, Federal Emergency Management Agency (FEMA), to coordinate all disaster relief efforts which have the purpose of alleviating the hardship and suffering caused by the emergency on the local population, and to provide appropriate assistance for required emergency measures, authorized under Title V of the Stafford Act, to save lives and to protect property and public health and safety, and to lessen or avert the threat of a catastrophe.
(Original reporting by the Weather Channel contributed to this report.)
Lilly Ledbetter speaks about her friendship with Ginsburg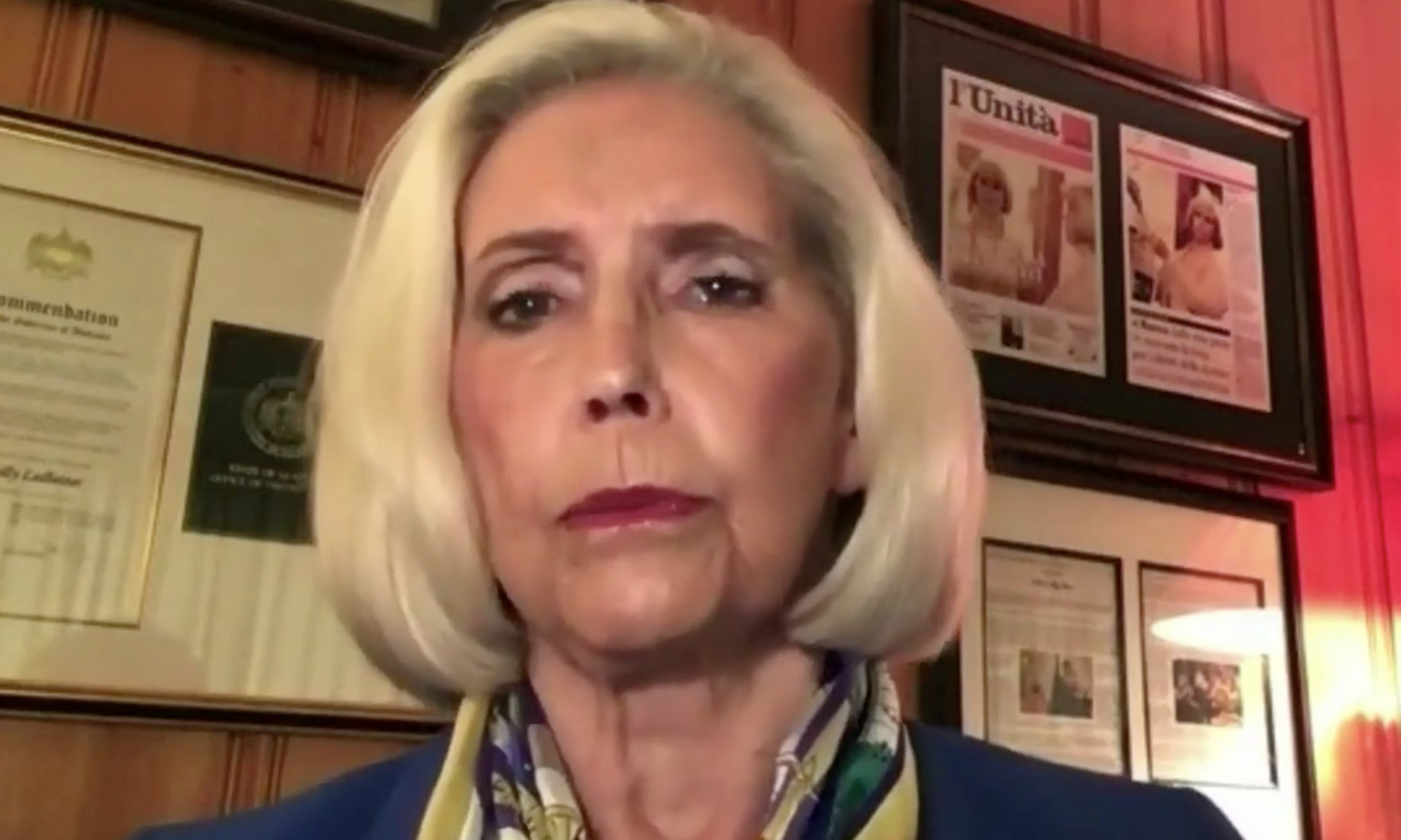 When anti-pay-discrimination icon and activist Lilly Ledbetter started receiving mail from late Supreme Court Justice Ruth Bader Ginsburg, Ledbetter's attorney told her to save the envelopes. That's how unusual it is to get personal mail from a member of the nation's highest court.
Ledbetter, 82, of Jacksonville, Alabama, shared her memories of her contact with Ginsburg over the last decade during a Facebook live event hosted by Sen. Doug Jones on Monday.
Ginsburg famously read her dissent from the bench, a rare occurrence, in the Ledbetter v. Goodyear Tire & Rubber Co. decision in 2007. The court ruled 5-4 to affirm a lower court's decision that Ledbetter was not owed damages for pay discrimination because her suit was not filed within 180 days of the setting of the policy that led to her paychecks being less than those of her male colleagues. 
Ledbetter said that Ginsburg "gave me the dignity" of publicly affirming the righteousness of Ledbetter's case, demonstrating an attention to the details of the suit.
Ginsburg challenged Congress to take action to prevent similar plaintiffs from being denied compensation due to a statute of limitations that can run out before an employee discovers they are being discriminated against. 
The Lilly Ledbetter Fair Pay Act of 2009 was passed by Congress with broad bipartisan support and signed into law by President Barack Obama. It resets the statute of limitation's clock with each paycheck that is reduced by a discriminatory policy.
Ledbetter said that her heart was heavy when she learned of Ginsburg's death on Friday. The women kept in touch after they met in 2010. That was shortly after the death of Ginsburg's husband, tax attorney Marty Ginsburg. She spoke about her pain to Ledbetter, whose husband Charles had died two years before.
"So we both shared that, and we shared a tear," said Ledbetter.
Ginsburg invited her to her Supreme Court chambers to see a framed copy of the act, next to which hung a pen that Obama used to sign it.
Ginsburg later sent Ledbetter a signed copy of a cookbook honoring her husband that was published by the Supreme Court Historical Society. Included with it was a personal note, as was the case with other pieces of correspondence from the justice that Ledbetter received at her home in Alabama. They were often brochures and other written materials that Ginsburg received that featured photos of both women.
Ledbetter expressed her support for Jones in his race against GOP challenger Tommy Tuberville. The filling of Ginsburg's seat is a major factor in that, she said.
"I do have to talk from my heart, because I am scared to death for the few years that I have yet to live because this country is not headed in the right direction," she said.
She noted that Ginsburg was 60 when she was appointed to the court. Ledbetter said that she opposes any nominee who is younger than 55 because they would not have the experience and breadth of legal knowledge required to properly serve on the Supreme Court.
She said that issues like hers have long-term consequences that are made even more evident by the financial strains resulting from the pandemic, as she would have more retirement savings had she been paid what her male colleagues were.
Jones called Ledbetter a friend and hero of his.
"I've been saying to folks lately, if those folks at Goodyear had only done the right thing by Lilly Ledbetter and the women that worked there, maybe they'd still be operating in Gadsden these days," he said.