Hurricane Michael to make landfall today
Hurricane Michael is continuing on its course towards the Florida Gulf Coast gaining strength as it continues to track north.
As of press time the Hurricane eyewall was anticipated to make landfall at approximately 1:00 p.m. in the area of Panama City, Florida. Michael is currently a Category 4 hurricane with winds of 130 miles per hour. No Category 4 level hurricane has ever made landfall in the Florida panhandle in the historical record. The storm surge is expected to be between 10 feet and 13 feet. The Florida Panhandle, South Georgia, and Southeast Alabama could get six to eight inches of rain that could lead to flash flooding in many areas. There is also a strong possibility that Hurricane Michael will spawn tornadoes. Florida authorities ordered 130,000 people to evacuate. Dothan is under a Hurricane Warning and much of south Alabama is under a tropical storm warning.
Hurricane Michael is moving very fast so will not be the rain maker that North and South Carolina recently experienced.
"#HurricaneMichael will produce wide-spread power outages, wind damage & debris hindering response & recovery activities!," Alabama EMA Director Brian Hastings said on Twitter.
Governor Kay Ivey (R) said on Twitter, "I urge residents in #HurricaneMichael's path to take shelter tonight & heed all warnings and instructions from local authorities. You can text "ALALERT" to 888777 to receive info on the storm or go to http://nhc.noaa.gov & http://ema.alabama.gov for more news."
Gov. Ivey announced that the Alabama EMA Emergency Operations Center is operating at a Level ll.
The Governor has been discussing current Hurricane Michael conditions and the state's response efforts with Director Hastings. "There is much concern for the Wiregrass area as hurricane conditions intensify overnight."
Do not drive in areas during the storm or immediately afterwards as waters are expected to rise rapidly and there are likely to be downed power lines and other hazards.
"Please be safe and heed warnings," Congresswoman Martha Roby (R-Montgomery) said. "Follow Alabama Emergency Management Agency for timely updates."
Tuesday, President Donald J. Trump (R) declared that an emergency exists in the State of Florida and ordered Federal assistance to supplement State and local response efforts due to the emergency conditions resulting from Hurricane Michael.
The President's action authorizes the Department of Homeland Security, Federal Emergency Management Agency (FEMA), to coordinate all disaster relief efforts which have the purpose of alleviating the hardship and suffering caused by the emergency on the local population, and to provide appropriate assistance for required emergency measures, authorized under Title V of the Stafford Act, to save lives and to protect property and public health and safety, and to lessen or avert the threat of a catastrophe.
(Original reporting by the Weather Channel contributed to this report.)
Print this piece
Jones criticized for voting to limit Trump's war powers authority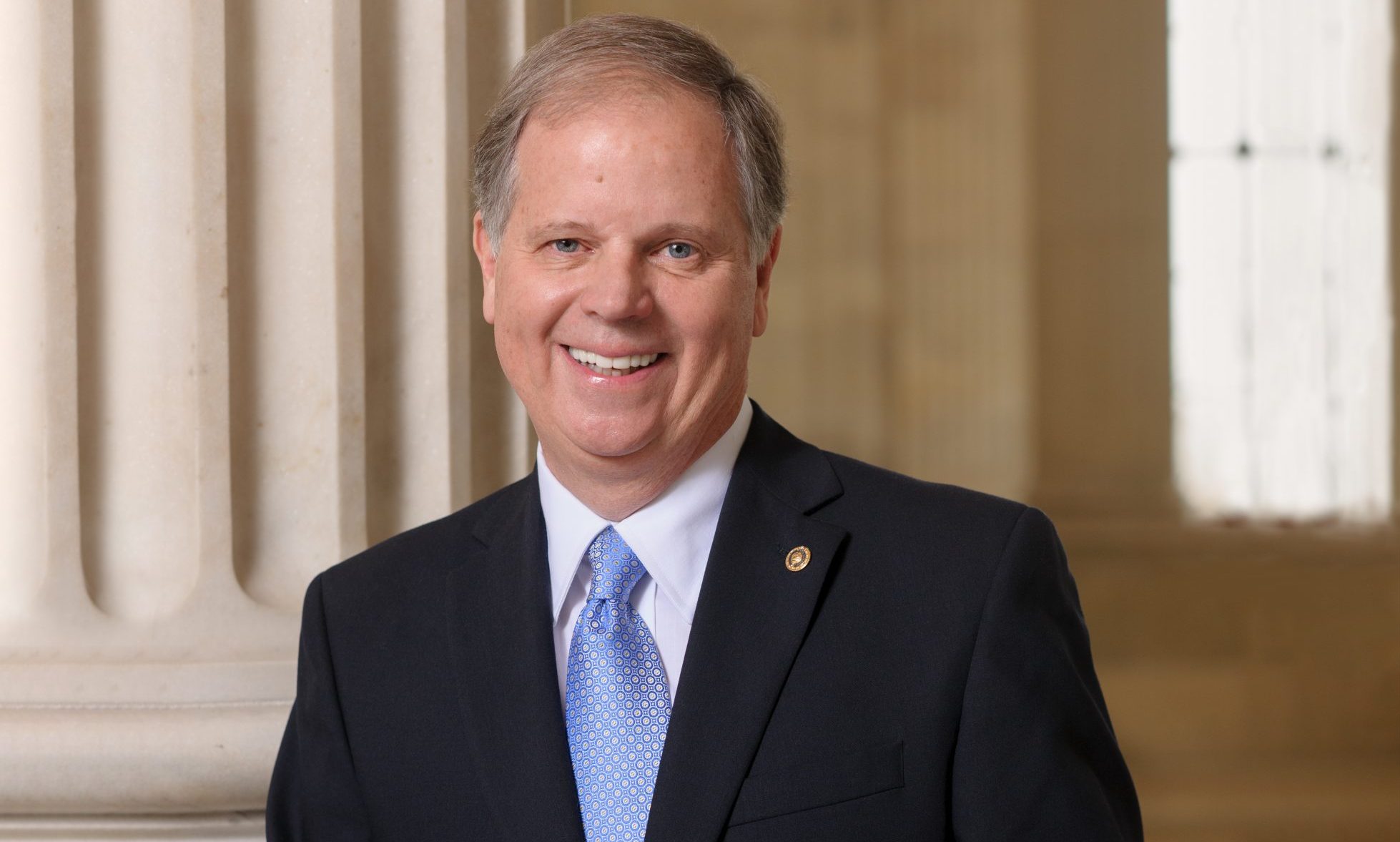 Thursday, U.S. Senator Doug Jones (D-Alabama) voted in favor of S.J.Res.68, a resolution which directs the removal of United States military from hostilities against the Islamic Republic of Iran that have not been authorized by Congress. Jones has been criticized by Republicans for voting to limit President Donald J. Trump's war powers on Iran.
"Before a President can lead us into war, he or she must first earn the support of the American people and also fulfill their solemn constitutional obligation to seek approval from Congress," Sen. Jones said in a statement. "While the President has the power to protect Americans in the case of an imminent attack, that authority does not extend to committing our service members to long-term hostilities unilaterally. This resolution sends a strong message that we will follow the Constitution and we will not send our troops into harm's way without the serious consideration and consent of the Congress."
Trump Victory National Finance Committee member Perry O. Hooper Jr. released a statement in response.
"Senator Jones once again turned his back on Alabama and voted as the leftwing Democrats commanded. He has no regard for the values, opinions or views of Alabamians," Hooper said. "He sees us as deplorables just like the elites of the Democratic party who have funded 80 percent of his doomed campaign for re-election.:
Hooper stated, "I whole heartily support the President who stated 'We are doing very well with Iran and this is not the time to show weakness… If my hands were tied, Iran would have a field day. Sends a very bad signal. The Democrats are only doing this as an attempt to embarrass the Republican Party.'"
"The Commander-in-chief must be free to work with his staff and his military leaders to conduct covert operations like the one that eliminated Iran's terrorist-in-chief General Soleimani," Hooper added. "You can't micromanage the war on terrorism. The Democrats in Congress are so filled with Trump Derangement Syndrome that no matter how much it would benefit our country and the world; they would never give Trump a "victory". If it came down to it, they would leak everything to the media no matter what the consequences."
Senator Jones is a cosponsor of the legislation and a member of the Senate Armed Services Committee. Eight moderate Republicans voted with the Democrats on the resolution.
Senator Jones has also been criticized by Republicans for his comments that he was "appalled" by Pres. Trump's actions following his acquittal on both Articles of Impeachment.
"Newsflash for Senator Doug Jones: Most Alabamians have been appalled by his actions his entire time in office," former Attorney General Jeff Sessions said. "It's about time we send Doug home, and replace him with someone who understands our values. Alabamians deserve a Senator they can be proud of again."
Sessions is a candidate for the Republican nomination for Jones' Senate seat.
The Republican primary will be on March 3.
Print this piece