Municipal runoff elections results in Auburn, Gadsden, Bessemer, Montgomery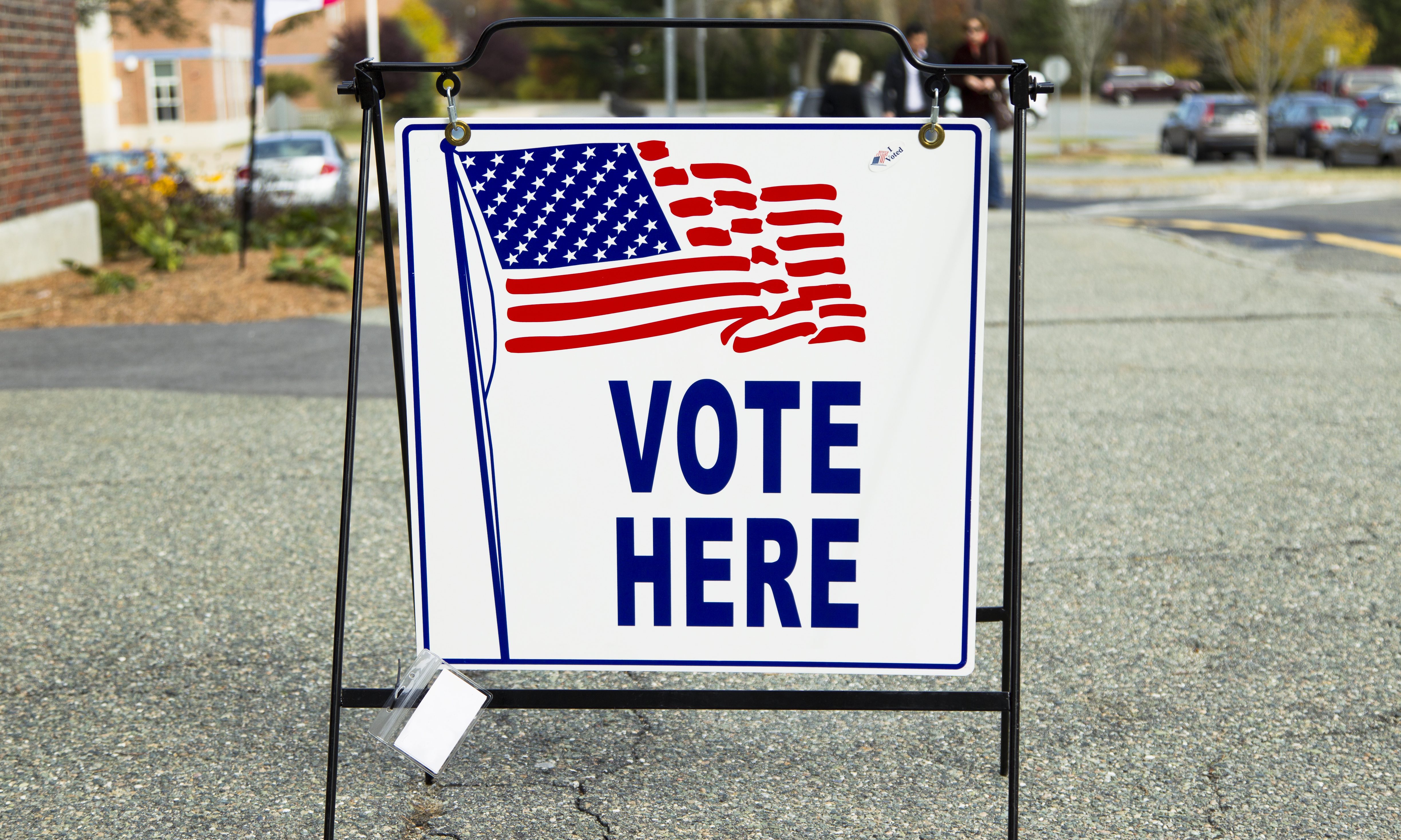 Voters went to the polls Tuesday in Auburn, Gadsden, Bessemer, and Montgomery to decide Municipal runoff elections.
In the City of Auburn, there were municipal runoff elections for the offices of Mayor and for city council in Wards 2,4,5, and 6.
For Mayor of Auburn, City Councilman Ron Anders Jr with 4361 votes defeated David B. Hill with 3688 votes.
For Auburn City Council Ward 2 Kelley Griswold defeated Todd D. Scholl 1089 to 623 votes. In Ward 4 Brett Smith defeated Jim Ryan 420 to 241. In Ward 5 Steve Dixon defeated Walter M. Northcutt 1137 to 779 votes. In Ward 6 Bob Parsons narrowly defeated Sarah Brown. At press time the margin was just 437 to 424 votes, that is 50.8 percent to 49.2 percent. These results are all still unofficial.
In the City of Bessemer, there were municipal runoff election for the offices of city council and for board of education on Tuesday.
In Bessemer District 1 city council Jarvis Collier defeated incumbent David Vance 273 votes to 199. In District 2 city council Kimberly Alexander defeated incumbent Chester Porter 523 votes to 463. In District 3 city council incumbent Cynthia Stephenson-Donald defeated Sarah Person 317 votes to 245.
For Bessemer Board of Education District 1 incumbent Amos Rembert Jr. defeated Claire Mitchell 252 to 219 votes. In School Board District 5 Jerome Cook defeated Lula Walter 134 to 69. In School Board District 7 Lee "Coach J" Jones defeated Carolyn Hudson Wilson 286 votes to 123.
In the City of Gadsden, incumbent Mayor Sherman Guyton was re-elected to another term. Mayor Guyton defeated current Etowah County Commissioner Carolyn Parker Guyton 3,879 to 2,713.
In Gadsden city council District 5, Jason Wilson defeated incumbent Billy Billingsley 520 votes to 269.
In the City of Montgomery there was a special municipal runoff election for city council District 4 which was vacated in May when incumbent David "Coach" Burkette (D) won a special election for State Senate District 26.
For Montgomery City Council District 5 Audrey Graham defeated Quartez "Dan" Harris. District 5 is in western Montgomery.
(Original reporting by the Cutoff News, WVTM TV Channel 13, the Montgomery Advertiser, and the Gadsden Times contributed to this report.)
Jones introduces bill to encourage investments in minority-serving banks
"One of the biggest hurdles for minority entrepreneurs is access to capital," Jones said.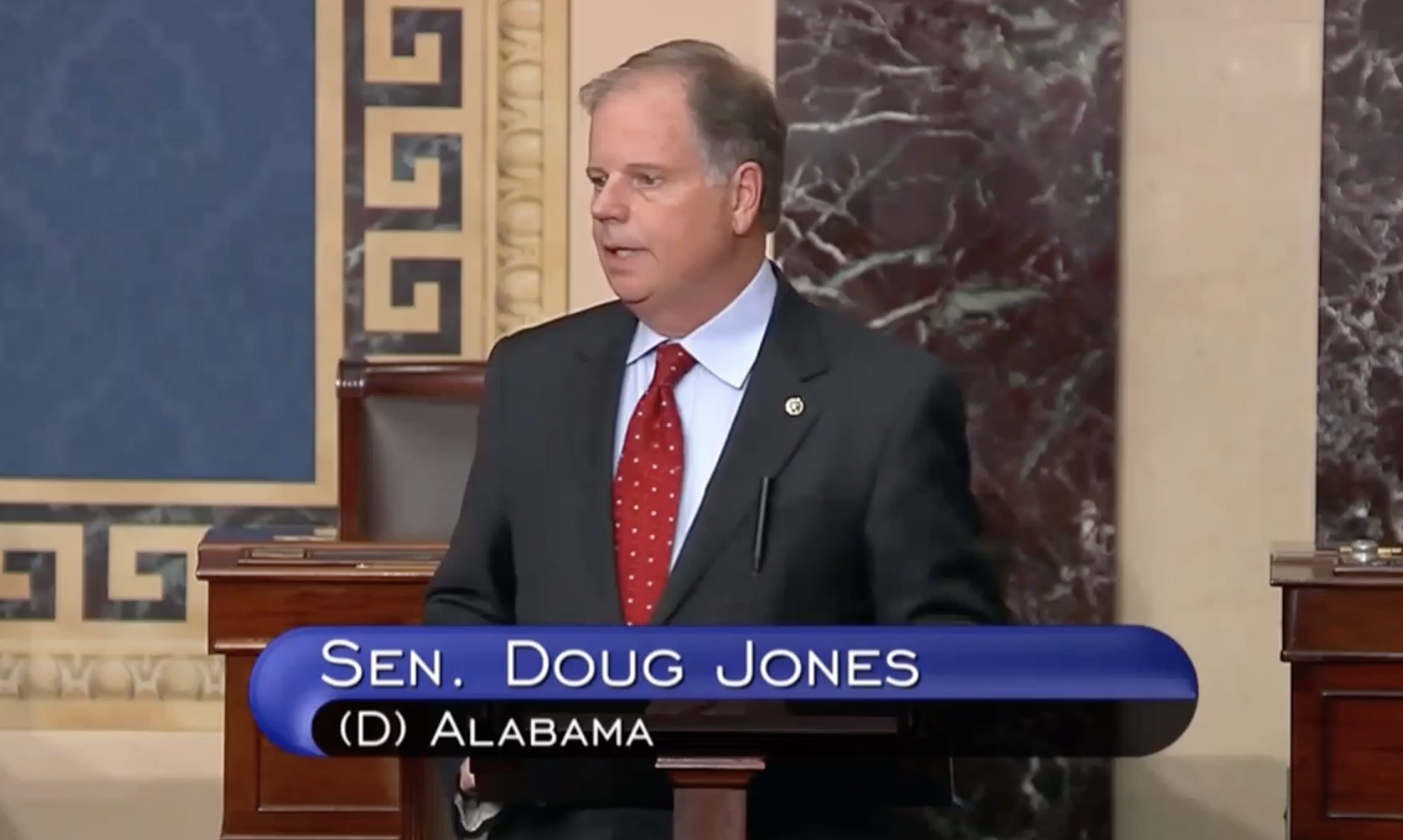 Alabama U.S. Sen. Doug Jones, D-Alabama, on Tuesday introduced legislation that would encourage investments in banks that serve minority communities.
"One of the biggest hurdles for minority entrepreneurs is access to capital," Jones said in a statement. "That's why this bill is so important. Increasing access to capital at the banks that serve minority communities will help expand financial opportunities for individuals and business owners in those communities."
Jones, a member of the Senate Banking Committee, in April urged the Federal Reserve and the U.S. Treasury to support Community Development Financial Institutions and minority-owned banks disproportionately affected by the COVID-19 pandemic, and he threw his support behind more federal funding for small community banks, minority-owned banks and CDFIs during the recent Paycheck Protection Program replenishment.
According to a press release from Jones's office, the bill would attract investments to those financial institutions by changing rules to allow "minority-owned banks, community banks with under $10 billion in deposits" and CDFIs to accept brokered deposits, or investments with high interest rates, thereby bolstering those institutions and encourage them to invest and lend in their communities.
It would also allow low-income and minority credit unions to access the National Credit Union Administration's Community Development Revolving Loan Fund.
"Commonwealth National Bank would like to thank Senator Jones for his leadership in introducing the Minority Depository Institution and Community Bank Deposit Access Act. As a small Alabama home grown institution, this proposal will allow us to accept needed deposits without the current limitations that hinder our ability to better serve the historically underserved communities that our institutions were created to serve. We support your efforts and encourage you to keep fighting the good fight for all of America," said Sidney King, president and CEO of Commonwealth National Bank, in a statement.
"The Minority Depository Institution and Community Bank Deposit Access Act is a welcomed first step in helping Minority Depository Institutions like our National Bankers Association member banks develop the kinds of national deposit networks that allow our institutions to compete for deposits with larger banks and to better meet the credit needs of the communities we serve. The National Bankers Association commends Senator Jones' leadership on this issue, and we look forward to continuing to engage with him on the ultimate passage of this proposal," said Kenneth Kelly, chairman of the National Bankers Association, in a statement.
A recent report by the Brookings Institute highlighted problems minority-owned businesses had accessing federal COVID-19 relief aid from PPP loans. Researchers found that it took seven days longer for small businesses with paid employees in majority Black zip codes to receive PPP loans, compared to majority-white communities. That gap grew to three weeks for non-employer minority-owned small businesses, the report notes.
The report also states that while minority-owned small businesses, many of which are unbanked or under banked, get approximately 80 percent of their loans from financial technology companies and online lending companies, fintechs weren't allowed under federal law to issue PPP loans until April 14.