Hurricane Michael hit Gulf Coast as strong Category 4
Hurricane Michael was the strongest hurricane to hit the United States coast in October since we have been recording hurricane strength. The powerful storm kept gaining strength the closer that it got to shore before it plowed into Florida thirty miles east of Panama City in the Mexico Beach area. Maximum wind gusts were clocked at 155 miles per hour. That is a very strong Category 4 storm. A hurricane with wind gusts of 157 miles per hour or more is classed as a Category 5.
President Donald J. Trump (R) called Governor Kay Ivey Wednesday to check on the storm situation.
"Appreciate @POTUS for calling me to check on weather conditions in Alabama as we deal with #HurricaneMichael," Gov. Ivey said on Twitter. "I told him his team at @fema has been very helpful in preparing for the impact of this storm."
President Trump said, "Federal resources are on the ground at every level."
Gov. Ivey visited the state's Emergency Operations Center (EOC) on Wednesday to monitor the situation.
The Alabama EMA says that 60,000 people in Alabama do not have power due to the storm. The Weather Channel reports that as of press time 200,000 people in Georgia and 300,000 people in Florida do not have power.
Gov. Ivey has warned citizens to stay away from downed power lines and not to drive over flooded roads. State officials will be out this morning to get better assessments of the damage.  The Tallahassee International Airport has reopened to military traffic and will open to commercial traffic by the middle of today.
Florida authorities ordered over 430,000 people to evacuate; but thousands of people ignored the warnings and decided to shelter in place. Catastrophic property damage is being reported across the Florida panhandle.
State Senator Harri Anne Smith (I-Dothan) said on Facebook, "I am getting calls from first responders in our area who are receiving face book post from people who are trapped and need help in Panama City . The post all say that they can't get through to 911 in Florida. I have talked with State officials from Florida and confirmed that the situation in Panama City is very very bad. Verizon is down which has cut off communications. So if you are trying to reach someone Communications are not working. Apparently if I understood correctly 911 is down. I have just confirmed that there is no way for people to call for help. I 10 is blocked and it will be morning before help arrives to that area. There is major damage to the hospitals also. I know a lot of you have friends and family in that area and this is not the news you wanted to hear but help us on the way. We all need to stop and say a prayer for our beach neighbors tonight. May God be with them through the night."
The White House is advising persons in the storm affected area to register themselves as "Safe and well" on the American Red Cross's safe and well website.
https://safeandwell.communityos.org/cms/
Concerned family and friends can search the list of those who have registered themselves as "safe and well" on the website.
"This morning I participated in a conference call with FEMA, the Alabama Emergency Management Agency, the American Red Cross, and others for an update on Hurricane Michael and emergency response efforts," Congresswoman Martha Roby (Montgomery said on social media). "My office is engaged as the severe weather continues to impact parts of Alabama, Florida, and Georgia."
"Emergency workers and utility crews will be incredibly busy over the next several days," Rep. Roby said. "Please only call 911 if you have a life-threatening emergency. Stay away from downed power lines, and do not travel over flooded roads."
(Original reporting by the Weather Channel contributed to this report.)
Print this piece
Alabama may need 2,500 more ventilators. It's having to compete to get them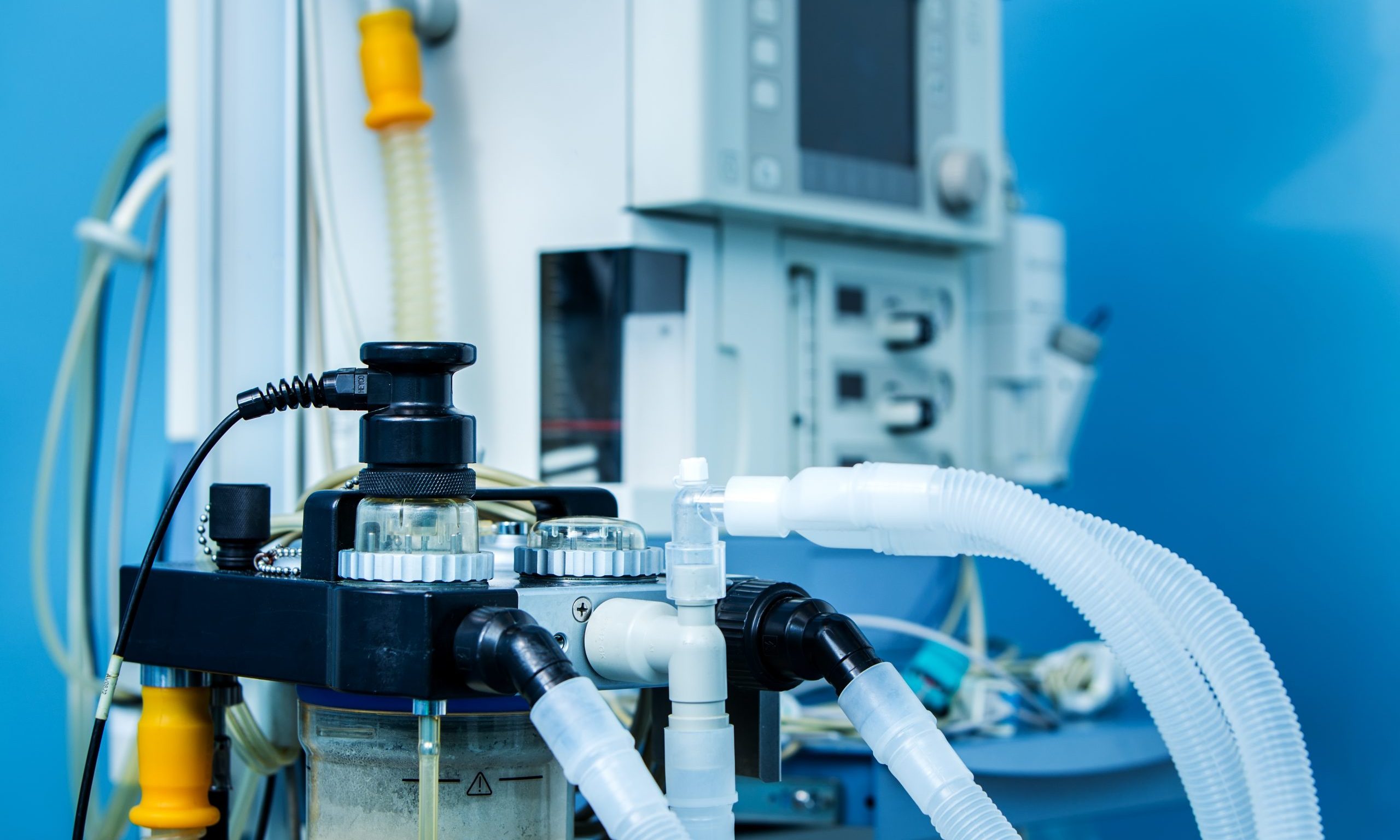 Alabama may need 2,000 more ventilators than it has, and it's being forced to compete with other states to get them on the private market.
State Health Officer Dr. Scott Harris said Friday that the Alabama Department of Public Health is attempting to source its own ventilators as a number of hospitals in the state are already struggling and asking for more.
The state requested 500 ventilators from the federal government through the Department of Health and Human Services and the national strategic stockpile. It asked for 200 of them to be delivered urgently.
"HHS has indicated that they're not going to fulfill that anytime soon because they're still taking care of places like New York City," Harris said in an interview with APR.
When Alabama nears an expected surge — say 72 hours before hospitals are expected to be overwhelmed with patients requiring life support — they may be able to make the extra ventilators available.
So Alabama, like a number of states, is being forced to try to source ventilators on its own through the private market, where hundreds of hospitals, all the other states and other countries are trying to do the same.
Harris said he signed a purchase order Thursday for 250 more ventilators.
"We're waiting to see, and then there are others that we're waiting to hear from," Harris told APR. "We're doing our best to try to source these in any way that we can."
"We're attempting to source those ourselves, but as you know, all the states are looking to source their own and in some measure competing with each other," he said a press conference Friday evening when Gov. Kay Ivey announced a shelter in place order.
Alabama Sen. Doug Jones said Thursday that Alabama will likely make additional requests, but there are only 10,000 ventilators in the national stockpile and in the U.S. Department of Defense surplus. And with every other state in the country also requesting these supplies, the federal government has said that states should not rely on the national stockpile to bolster their ventilator capacity.
By Friday, nearly 1,500 people were confirmed positive with the virus. At least 38 have died. Dire models from the Institute for Health Metrics and Evaluation at the University of Washington — models that influenced the state's decision to issue a stay-at-home order — project that by mid-April, Alabama could have a massive shortage of ventilators and hospital beds.
"The timeline I think makes sense and the time when we're expected to have a surge is the part that was most useful to us," Harris said. "We've been trying very hard to get an order in place with regards to this surge that we expect to happen."
The model estimates that Alabama could have a shortage of 20,000 hospital beds, 3,900 intensive care beds and more than 2,000 ventilators.
At least 3,500 ventilators would be needed at the peak of the COVID-19 outbreak in mid-April, according to the IHME model. Last month, Alabama Hospital Association President Donald Williamson said the state has a surge capacity of about 800.
The same model projects that about 5,500 people could die from COVID-19 in Alabama by August. However, the model is live and is regularly adjusted. Earlier this week, it suggested that 7,000 people could die by August.
Harris said the state, over the past couple of weeks, has added a few hundred additional ventilators to its capacity by converting anesthesia machines and veterinary ventilators for use on those infected with the coronavirus.
"Yet, even with adding all of those ventilators, going up by a few hundred units, which means to tell you that we're still using around the same percent of all of our ventilators even though the number [of ventilators] is going up," Harris said. "So we know that there are more patients on ventilators."
The state health officer said some hospitals in the state are already struggling but others are cooperating to share resources.
"They are really working hard to make sure that they have what they need, and we're trying very hard, along with the governor's office, to make sure that Alabama has enough inventory," Harris said.
Print this piece