Senate confirmed Burke to be district judge in North Alabama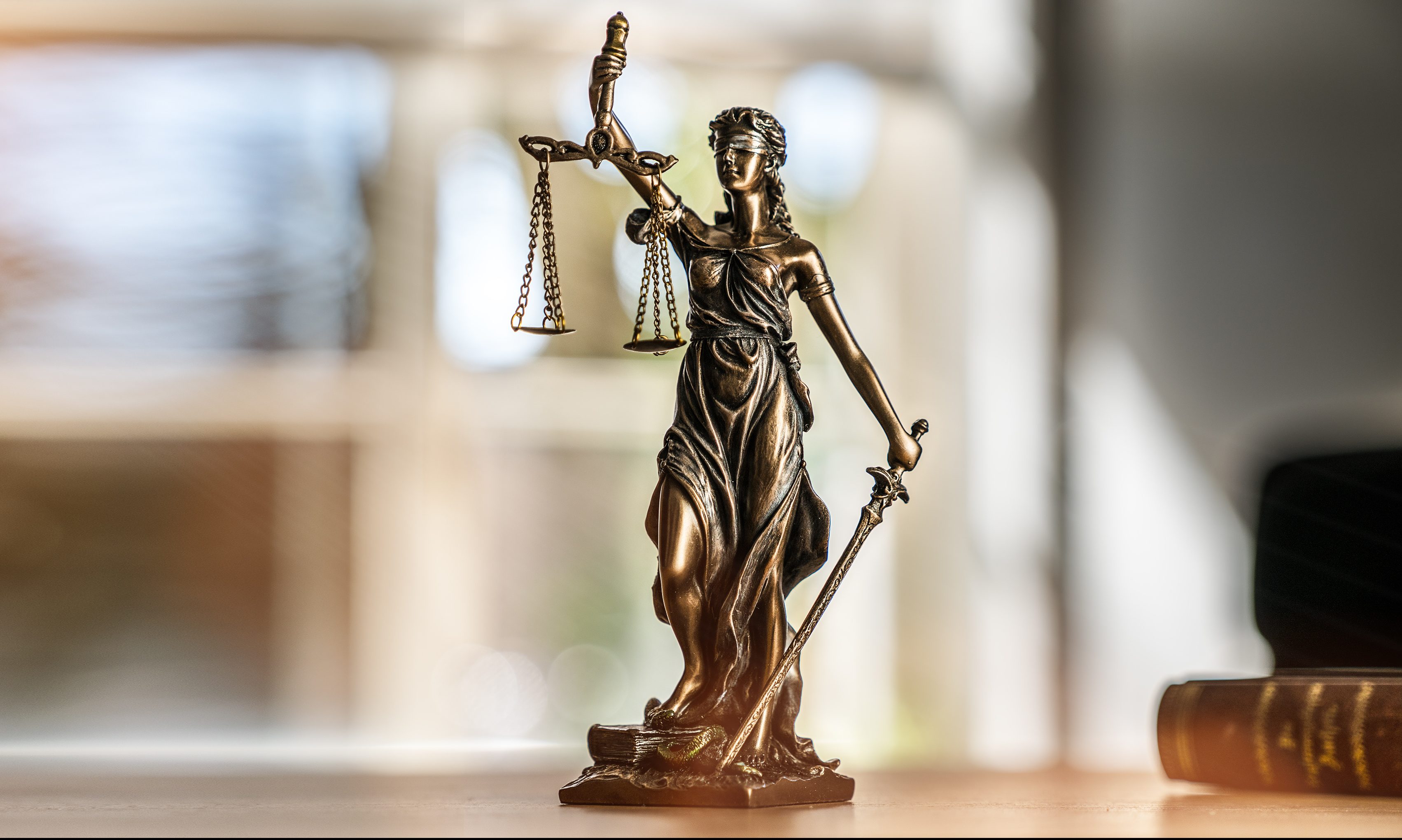 Alabama's senior U.S. Sen. Richard Shelby on Thursday released the following statement regarding the Senate confirmation of Judge Liles Burke to be a U.S. District Judge for the Northern District of Alabama. Burke was nominated to the judgeship by President Trump in September 2017.
"I am proud to have voted tonight to confirm Judge Liles Burke to be a District Judge for the Northern District of Alabama," said Senator Shelby. "He is extremely qualified for this high honor, having served as a judge in Alabama for over a decade. I congratulate Judge Burke on this prestigious achievement and am confident he will serve our nation well."
Judge Liles Burke currently serves as an Associate Judge in the Alabama Court of Criminal Appeals. He was named to the court by Governor Bob Riley in 2011 and elected without opposition to a full term on the Court in 2012. Judge Burke has authored the decision of the Court of Criminal Appeals in more than 1200 cases. During his years on the bench, he has served as President of the Alabama Appellate Judges Association and has been officer in both the Alabama District Judges Association and the Alabama Juvenile Judges Association.
Prior to serving on the Court of Appeals, Judge Burke was appointed to be a District Judge for Marshall County. Following this appointment, he was elected to a full term on the district court beginning in 2008 without opposition. During his time as a trial judge, he created Marshall County's first family drug court and started one of the state's first domestic violence courts.
In addition to his experience in the courtroom, Judge Burke serves as the leader of the Marshall County United Way fund drive, City of Arab Chamber of Commerce, and the Arab Historical Preservation Committee. He is also a Rotarian and alumnus of Leadership Alabama, an officer in the Judge Advocate General's Corps of the Alabama Army National Guard, and an assistant organist at First United Methodist Church of Arab.
Following Thursday's vote, five Alabama judicial nominees, initially nominated by President Trump in 2017, have been confirmed. One 2018 nominee still awaits confirmation, and one awaits a hearing before the Judiciary Committee.
Historic obstruction by Democrats has occurred during this administration's attempt to confirm judges, the Senator's Office office. The previous six presidents combined faced a total of 24 procedural votes on judicial nominees while President Trump has faced more than 100 during his first two years in office.
Alabama lawmaker pre-files legislation to allow removal of Confederate monuments
If passed, the measure would permit counties and cities to relocate historic monuments currently located on public property.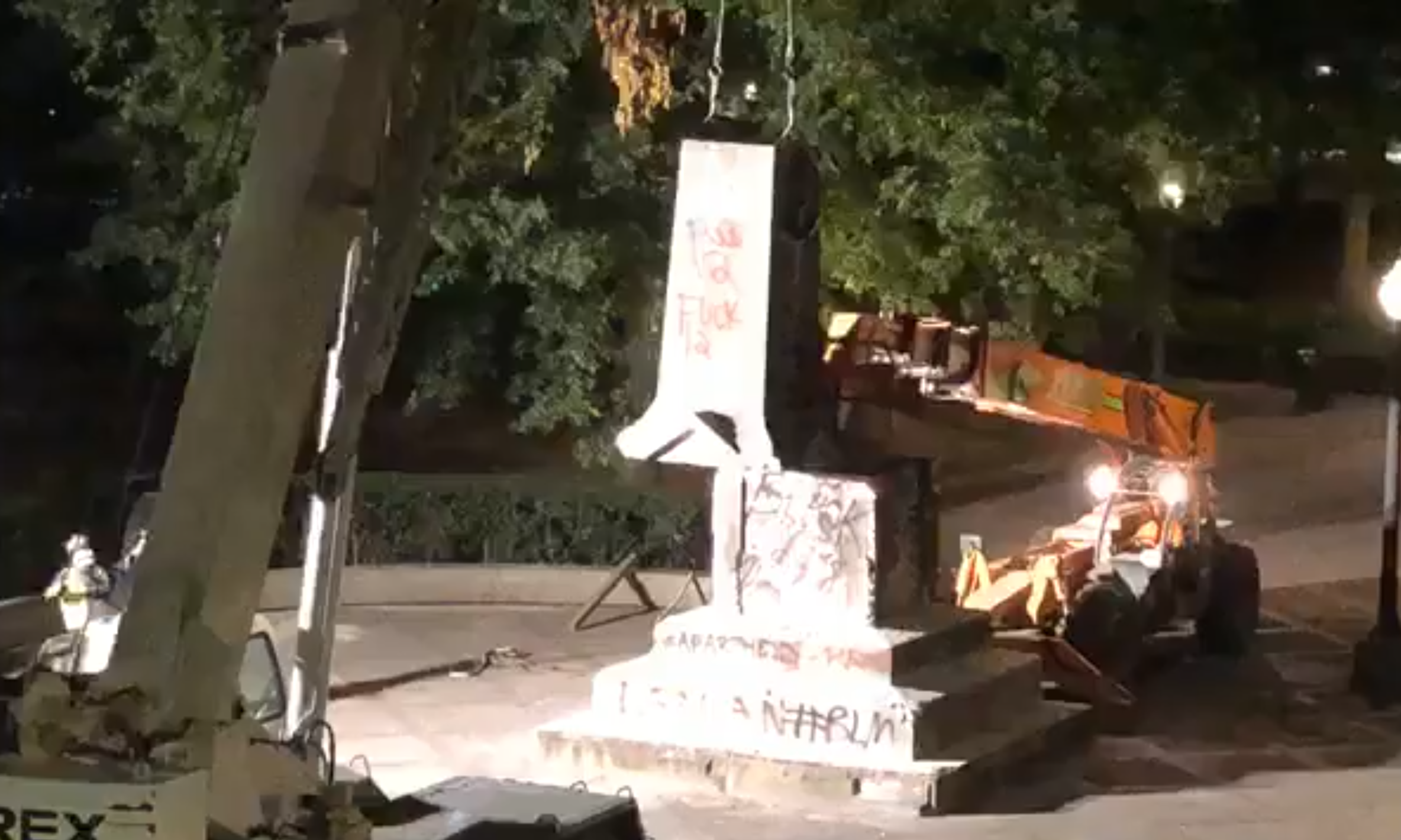 Alabama State Rep. Juandalynn Givan, D-Birmingham, introduced legislation this week in advance of the 2021 legislative session that, if passed, would permit counties and cities to relocate historic monuments currently located on public property. Givan's bill, HB8, would also provide for the relocation of historic memorials to sites appropriate for public display.
"Across the state of Alabama, citizens are calling for the removal of prominently placed statues and monuments that are insensitive or offensive to the communities that surround them," Givan said. "City and county governments must be able to address the demands of their citizens. This legislation provides a tool for local governments to safely remove these artifacts so that they can be moved to a site more appropriate for preserving or displaying the historical monument."
Removing the monuments and historical markers is currently illegal under Alabama's Memorial Preservation Act, which the state Legislature passed in 2017. Givan has been an outspoken opponent of that Republican-sponsored legislation. In 2018, Givan introduced a measure to repeal the bill that barred the removal of monuments.
"I believe HB8 can achieve bipartisan support," Givan said. "My bill seeks to balance the wishes of the people. It respects the will of communities that want the monuments removed. It also respects those who wish to preserve history. With this legislation, Confederate monuments could be relocated to a public site, like Confederate Memorial Park, whose purpose and mission is to interpret and tell these stories. When the Legislature convenes, I hope to have the support of both the House of Representatives and the Senate."
If enacted, HB8 would permit county and municipal governments to remove memorial monuments, including permanent statues, portraits and markers, located on public property in their jurisdictions. It would require a transfer of ownership of the removed monuments to the Alabama Department of Archives and History or the Alabama Historical Commission. Finally, the bill would instruct Archives and History or the Historical Commission to maintain and display monuments removed by local authorities in a location accessible for public display.
The Southern Poverty Law Center, which keeps track of Confederate monuments and memorials across the country, released an update to its Whose Heritage report, which tracks symbols of the Confederacy on public land across the United States. They report at least 30 Confederate symbols have been removed or relocated since George Floyd's death on May 25, 2020.
These include 24 monuments removed, 5 monuments relocated and the Mississippi state flag replaced. Since the Charleston church shooting in 2015, 115 total symbols have been removed from public spaces. These include 87 monuments that have been removed or relocated from public spaces. At least 78 monuments were removed and nine were relocated.
SPLC says there are still nearly 1,800 Confederate symbols on public land, and 739 of those symbols are monuments. The SPLC has prepared an "action guide" to help community activists target Confederate historical markers and memorials for removal.
President Donald Trump has denounced what he calls "cancel culture" that seeks to remove historical monuments and statutes.
"There is a growing danger that threatens every blessing our ancestors fought so hard for, struggled, they bled to secure," Trump said. "Our nation is witnessing a merciless campaign to wipe out our history, defame our heroes, erase our values, and indoctrinate our children."