Gov. Kay Ivey orders a halt to early parole hearings
Alabama Governor Kay Ivey (R) and Alabama Attorney General Steve Marshall (R) met with the three members of the Alabama Board of Pardons and Paroles after the board scheduled early parole hearings for 150 violent offenders including dozens of convicted murderers.
At the conclusion of the meeting, Governor Ivey announced that she has designated Lyn Head as the Chairperson of the Alabama Board of Pardons and Paroles. Ms. Head will take over those responsibilities from Clifford Walker, who remains a member of the Board.
Governor Ivey also signed Executive Order 716 which, effective immediately, imposes a temporary moratorium on early parole hearings and requires the submission and implementation of a corrective action plan by the Board of Pardons and Paroles.
"Today, I have taken decisive action to address the alarming concerns surrounding the Alabama Board of Pardons and Paroles," Gov. Ivey said in a statement. "First, through Executive Order, I am directing a halt on all early parole hearings, so that the Board's focus remains entirely on addressing the problems at hand. To shift the direction of Pardons and Paroles, I have also designated new leadership. The Alabama Board of Pardons and Paroles' decisions are crucial to the safety of our state, and the issues here are not to be taken lightly. I directed the Board to produce a detailed, corrective action plan, which they will report back to the Attorney General and myself. It's clear that things need to change, and I assure the families of victims and all Alabamians that I am working diligently to solve this problem."
"I joined @GovernorKayIvey in reviewing recent actions of State Board of Pardons & Paroles and fully support the Gov's executive order imposing a temporary moratorium on early parole hearings and requiring a corrective action plan for the Board," AG Marshall said on social media.
The emergency meeting came after the Board had announced that the October sessions would include early parole hearing for 150 violent offenders for good behavior. These hearings were much earlier than what they were supposed to be eligible for.
Freddy McCarthy was horrified when he was notified out that the woman who murdered his daughter was scheduled for early release this month, just two years after her murder conviction. Dominique Atkinson had received a life sentence. In 2013, she and her boyfriend, Marquis Cheatham, shot Ashley McCarthy, age 20, to death. Cheatham was the victim's husband.
Freddy McCarthy reached out to Channel 12 for their assistance leading to the news reports that put into motion the chain of events that resulted in today's action by Gov. Ivey.
Another man was shocked when he was notified that his brother's killer was slated for an early parole hearing after serving just five years of his life sentence.
After WSFA TV did an investigative report on the planned hearings, the Board removed 47 felons, most of them murderers, from the list, still leaving over 100 violent offenders. Those hearings that were scheduled for today are now suspended after Gov. Ivey's announcement of a moratorium on Monday.
Montgomery County District Attorney Daryl Bailey has called for the entire board to be removed after over 200 inmates were released in September including one sentenced to two life sentences for murder after just 16 years in prison.
"I am calling for the Governor to remove the Board and remove them swiftly," Bailey told Channel 12.
Marquelle Sweeting received a 25-year sentence after he robbed and assaulted three people, shooting one. A class A felony is supposed to mean that the felon must serve 85 percent of that sentence or 15 years. Sweeting was released after serving just five years even though he has committed a number of infractions in prison, including assaulting a prison guard.
Alabama has chronically underfunded the Alabama Department of Corrections for decades and does not have sufficient space to house all of the very violent criminals that are convicted in this state. The federal court system has been putting pressure on the state to decrease prison overcrowding and improve prisoner services including mental health.
Gov. Ivey is seeking to build more prisons and improve the chronic understaffing of the system; but thus far her efforts are not keeping up with the growing demand for prison beds.
Alabama has the fourth highest murder rate in the country.
Lyn Head is the former District Attorney for Tuscaloosa County. She was appointed by Gov. Robert Bentley. Ivey made her the Chair on Monday. Former Chair Clifford Walker was appointed to the Board in 2009 by Gov. Bentley after serving on a special pardons board for Gov. Bob Riley. He worked in the Department of Agriculture in the 1990s after a career in the securities industry. Dwayne Spurlock is a retired federal probation officer appointed to the Board on May 29 by Gov. Ivey.
(Original reporting by WSFA TV channel 12's Jennifer Horton contributed to this report.)
Mazda, Toyota invest additional $830 million in joint Huntsville plant
The additional investment into the plant, which is to produce new SUV's for both car companies, is for new manufacturing technologies to the production line and additional training for the 4,000 or so expected workers.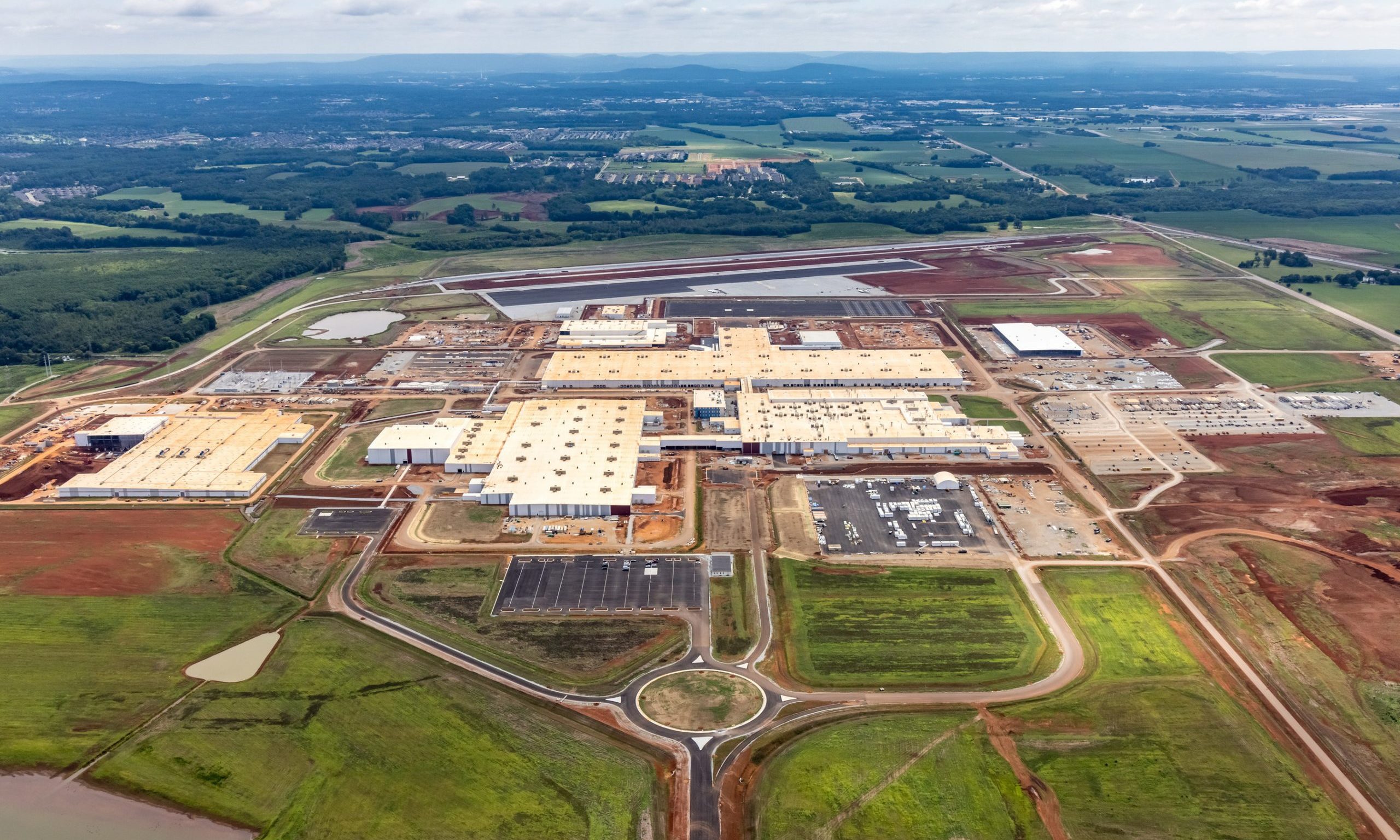 Gov. Kay Ivey on Thursday announced an additional $830 million investment in Mazda Motor Corp. and Toyota Motor Corp.'s joint manufacturing venture, Mazda Toyota Manufacturing, in Huntsville. 
The additional investment into the plant, which is to produce new SUV's for both car companies, is for new manufacturing technologies to the production line and additional training for the 4,000 or so expected workers, according to a press release from Ivey's office. 
"Toyota's presence in Alabama continues to build excitement about future opportunities that lie ahead, both for our economy and for the residents of our great state," Ivey said in a statement. "Mazda and Toyota's increased commitment to the development of this manufacturing plant reiterates their belief in the future of manufacturing in America and the potential for the state of Alabama to be an economic leader in the wake of unprecedented economic change.
The additional $830 million brings the total investment in the project to $2.311 billion and will allow for production line modifications for both of the new models. Once complete, the facility is slated to be able to produce up to 150,000 of a future Mazda crossover model and up to 150,000 of the Toyota SUVs annually. 
The joint venture has already hired approximately 600 of the planned 4,000 new workers, and the companies expect to begin accepting applications again later this year.
"Mazda Toyota Manufacturing is proud to call Alabama home. Through strong support from our state and local partners, we have been able to further incorporate cutting-edge manufacturing technologies, provide world-class training for team members and develop the highest quality production processes," said Mark Brazeal, vice president of administration at MTM, in a statement. "As we prepare for the start of production next year, we look forward to developing our future workforce and serving as a hometown company for many years to come."
Construction on the Huntsville plant is ongoing, with 75 to 100 percent completion on roofing, siding, floor slabs, ductwork, fire protection and electrical, according to the press release. 
"This newest investment by our partners at Mazda Toyota Manufacturing shows the company's continued confidence in the ability of our community to provide a strong, skilled workforce to meet the demands for quality and reliability," Huntsville Mayor Tommy Battle said in a statement. "We look forward to the day when the first vehicles roll off the line."
"We are excited to learn of this additional investment being made by Mazda Toyota Manufacturing," Limestone County Commission Chairman Colin Daly said in a statement. "We continue to be grateful to MTM for their belief in our community and look forward to our partnership with them for many years to co
Greg Canfield, Secretary of the Alabama Department of Commerce, said the new investment will magnify the economic impact of a project that is poised to transform the North Alabama region.
"With this enhanced investment, Mazda Toyota Manufacturing USA is adding new technology and capabilities to a manufacturing facility that was already designed to be one of the most efficient factories in the automotive industry," Canfield said in a statement. "We're confident that the groundbreaking collaboration between Mazda and Toyota will drive growth not only for the companies but also for North Alabama for generations."