Democrats outraise Republicans in several key statewide races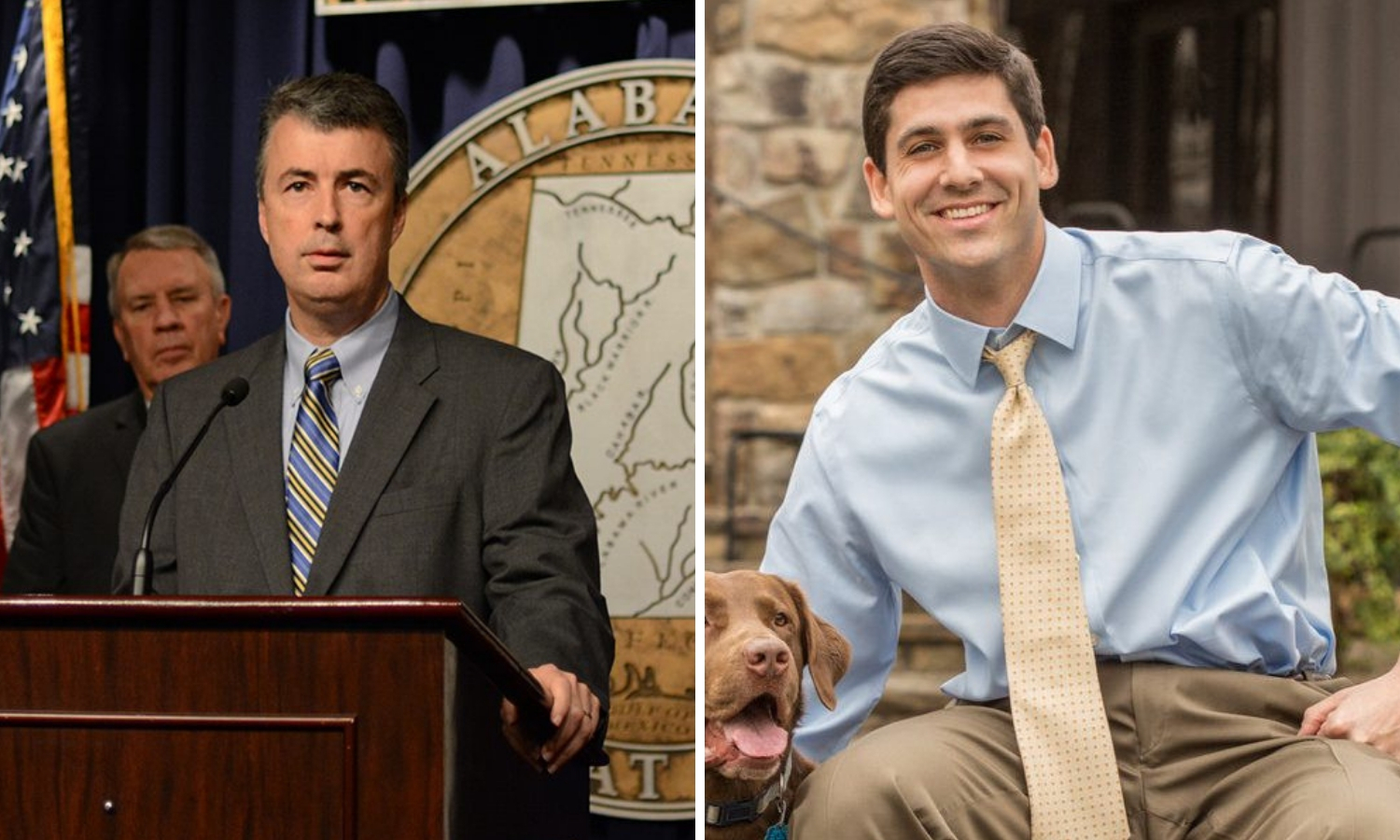 The first weekly campaign finance filings ahead of November's election show Democrats raising more money with more individual donors in at least three key statewide races.
While Republicans are maintaining fundraising leads in the race for governor, secretary of state and lieutenant governor, Democrats raised more money than their Republican opponents in the races for attorney general, chief justice of the Alabama Supreme Court and state auditor.
Even in the gubernatorial race between Republican Gov. Kay Ivey and her Democratic challenger, Tuscaloosa Mayor Walt Maddox, Maddox had more individual donors — 399 to Ivey's 138. In fact, Democrats had more individual donors in the six major statewide races except in the campaigns for lieutenant governor. Republicans do have more cash on hand, in most of the statewide races, providing them more of a war chest as the election nears.
The most notable development in the key statewide races is in the race for attorney general. Democratic candidate Joe Siegelman, the son of Alabama's last Democratic governor, Don Siegelman, outraised Republican Attorney General Steve Marshall.
Siegelman reported raising $101,609 between Oct. 1 and Oct. 12, beating Marshall's reported cash contributions amounting to $81,125. Siegelman reported at least 200 itemized contributions, though a few were from the same donor, while Marshall had far fewer donors. Marshall reported only 26 itemized contributions, eight of which were from PACs. Those PAC contributions made up the majority of his fundraising at $49,500.
Marshall's largest contribution came from ALA Forestry PAC, which gave his campaign a $25,000 contribution. He also accepted two $10,000 contributions from ABC Merit PAC and Qualico Steel Company, a private business.
Nine of Siegelman's 200 contributions came from PACs, amounting to $47,500 of his $101,609 in contributions.
Siegelman's largest single contribution came in the form of two different contributions totaling $20,000 from the North Alabama PAC, which purports to support economic development, and $25,000 in total from four different chain PACs — CASH PAC, ET PAC, Leadership PAC and T-Town PAC II — associated with Tuscaloosa's Michael Echols, a longtime player in local Tuscaloosa and state politics. Echols' PACs also donated to Ivey, Maddox and the Democratic candidate for chief justice, Bob Vance, in addition to several localized races.
Echols' PACs earlier this year donated to Marshall's Republican primary challenger, former Alabama Attorney General Troy King, whom Marshall defeated in the June Republican primary.
Siegelman ended the last filing period with $287,249 in his account, compared to Marshall's $211,298, largely because Marshall heavily outspent Siegelman more than four-to-one.
In the race for chief justice, Jefferson County Circuit Judge Bob Vance, the Democrat, raised $153,401 through Oct. 12, compared to Parker, who raised only $1,050, which was largely from one $1,000 donation. Vance is also far outspending not only Parker, but most of the other statewide candidates. He spent nearly $571,000 in the first of the month, finishing with $132,920 in his account. Parker spent $63,589, ending the period with $119,425 in cash on hand.
Vance reported 765 different donations during the period to Parker's three itemized donations.
$15,000 of Vance's contributions also came from Echols' PACs.
Republican nominee Will Ainsworth continues to outspend and far outraise his Democratic challenger Will Boyd. Ainsworth, currently a state representative, reported $171,500 in contributions from 68 donors to Boyd's $2,880 from eight donors. Ainsworth finished the period with $353,100, while Boyd has only $5,336 in his account.
In the race for secretary of state, Republican Secretary of State John Merrill raised $16,950 from 40 separate donations, while Democratic challenger Heather Milam raised $6,427 from 49 separate donations. Merill finished the period with a large war chest of $192,522 to Milam's $4,342 balance.
Democratic state auditor candidate Miranda Joseph ($3,035) outraised incumbent Republican State Auditor Jim Zeigler, who reported no contributions, though Zeigler outspent Joseph. Zeigler spent $2,567 to Joseph's $1,846 in expenditures. She reported 12 separate donations while Zielger posted no donations during the period. He finished the period with $11,303 on hand, while Joseph ended with $4,781.
The election is on Nov. 6, and candidates will be required to file weekly finance reports and major campaign finance reports immediately if they accept individual itemized donations of more than $10,000. Candidates that receive or spend more than $5,000 a day during the eight days leading up to the election will also be required to file daily reports.
Print this piece
Sanders campaign seeking Bernie Victory Captains in Alabama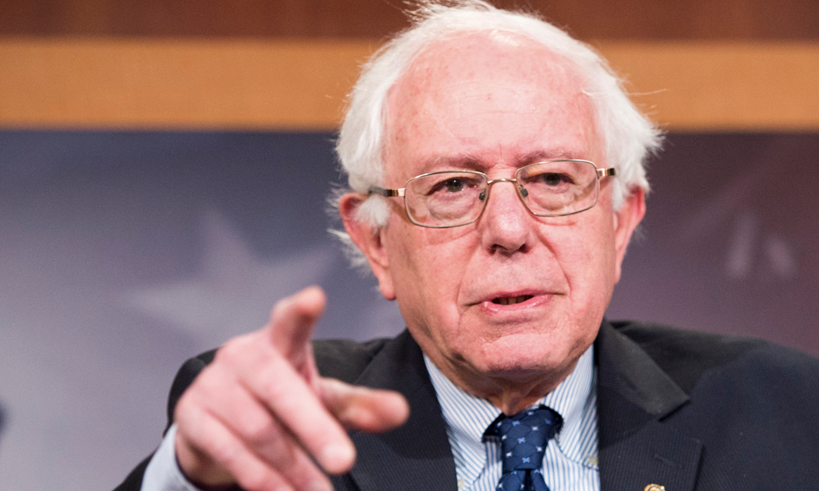 Saturday the Bernie Sanders for President campaign announced that they are seeking Bernie Victory Captains in Alabama who will host at least one Bernie event every week between now and the Alabama presidential primary on March 3.
"As a Bernie Victory Captain, you will host voter contact events like phone banks and Bernie Journeys to the states that vote before us that are vital to securing support for Bernie and our movement," the Sanders campaign wrote in recruiting emails. "You will be working with world-class organizers and dedicated supporters across the country."
"Voting for the Democratic nominee who will take on Trump is well underway," the campaign continued. "We won Iowa and New Hampshire, and mail-in and early voting ballots are being cast across the country. Before we know it, it will be your state's turn to vote! So we're looking for supporters in Alabama to join our Bernie Victory Captain program. Bernie Victory Captains are supporters who can commit to hosting one event a week between now and the Alabama primary."
Bernie Victory Captains are leading teams of people canvassing neighborhoods. They also played important roles in Sanders' win in New Hampshire and close second place finish in Iowa. Sanders had more votes in Iowa than South Bend Mayor Pete Buttigieg; but the Iowa Democratic Party ruled that because Buttigieg won more caucuses that he was the winner of Iowa and not Sanders.
"A volunteer I hosted on a Bernie Journey to New Hampshire this weekend just emailed to tell me she wouldn't have volunteered if she didn't see the event near her. Heartwarming," on Bernie Victory Captain wrote.
"Conquered my fear of canvassing. Hosted my third canvass yesterday and it went GREAT!!" another wrote.
Sanders is a U.S. Senator from Vermont. Though Sanders is an independent and a self-proclaimed socialist he caucuses with Senate Democrats.
The pro-Bernie group: Our Revolution wrote in an email: "The corporate media and the billionaire class have escalated their propaganda against Bernie and our movement."
"Chris Matthews had a near hysterical breakdown on MSNBC about being "executed" in Central Park if Bernie is elected," the group continued. "The former head of Goldman Sachs said that Bernie would "ruin" the American economy. MSNBC pretended that Buttigieg, Klobuchar, and Biden are one candidate to justify not admitting that Bernie is the frontrunner in the presidential primary race."
"As our vision of a just government that represents working people continues to gain momentum, their attacks will only become more vicious," the group continued. "Our Revolution is organizing all over America to support Bernie and a wave of progressive candidates who share our values. Rush a donation now to help us fight back against increasingly desperate corporate propaganda and organize to win in Nevada and all over the country!"
Former Vice President Joe Biden (D) had appeared to be the Democratic frontrunner; but his campaign was rocked by disappointing finishes in both Iowa and New Hampshire. Biden has been stung by GOP criticism that his son Hunter Biden profited from lucrative overseas deal in Ukraine and China off of Biden's tenure as Vice President.
Former New York City Mayor billionaire Michael Bloomberg has assembled a large campaign apparatus that includes hundreds of the Democratic Party's top operatives and strategists. He has spent more than $350 million of his own fortune into a months-long national advertising campaign that has lifted him in the polls as Biden has struggled in the early contests that Bloomberg ignored.
Bloomberg needs one more national poll sanctioned by the Democratic Party to show that he has ten percent support or more for him to participate in the next Democratic debate on Wednesday in Los Vegas. Sanders, Buttigieg, Biden, and U.S. Senators Amy Klobuchar (Minnesota) and Elizabeth Warren (Massachusetts) have already qualified to be on the debate stage.
Congresswoman Terri A Sewell, D-Selma, and U.S. Senator Doug Jones (D) have both endorsed VP Biden. The Alabama Democratic Conference and its leader Alabama Democratic Party Vice Chair for Minority Affairs Joe Reed has endorsed Bloomberg.
The Alabama Democratic Presidential primary will be on March 3.
People in states like California and South Carolina with early voting are already casting their ballots.
Original reporting by the Hill contributed to this report.
Print this piece