Ivey campaign calls Maddox a lying liberal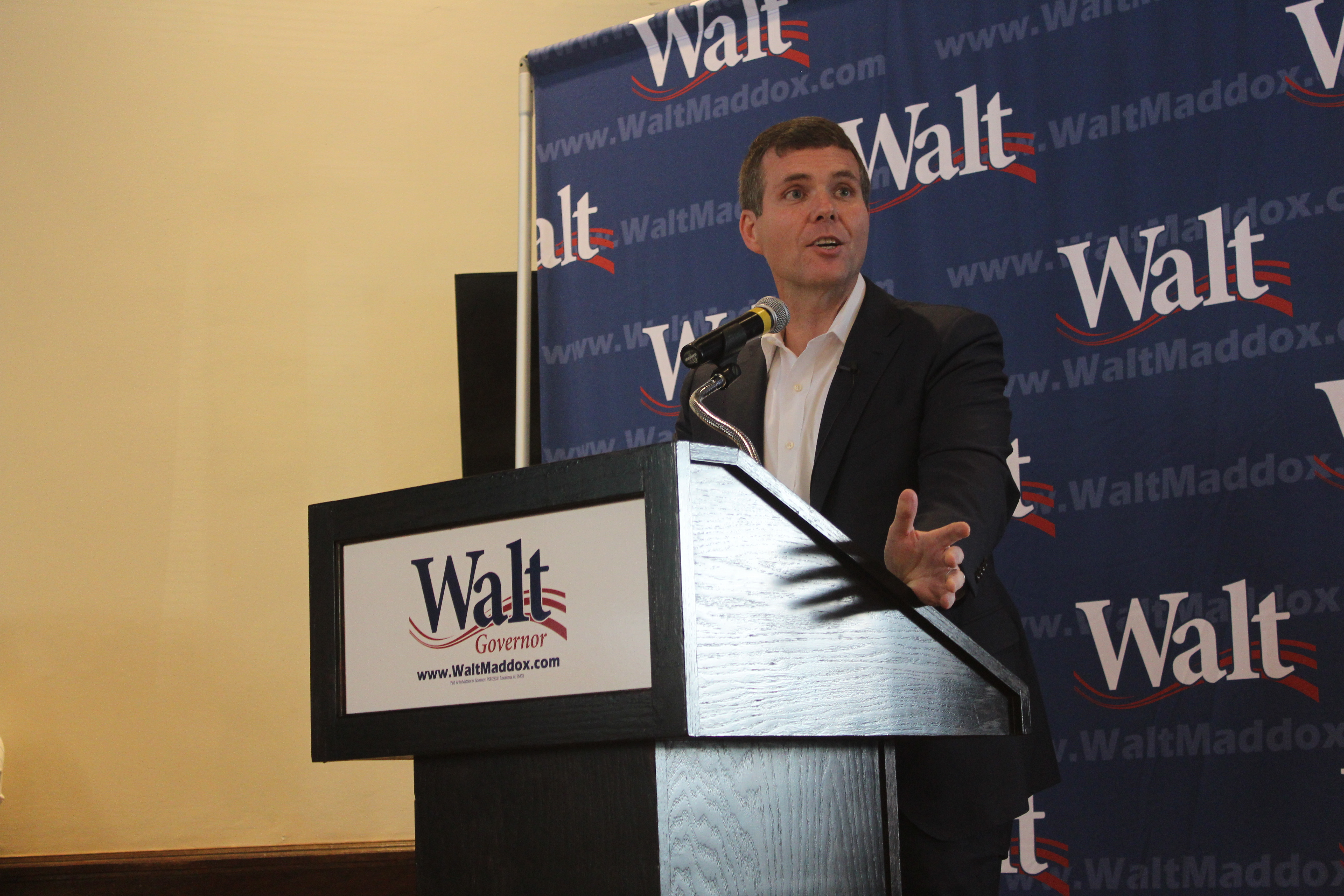 The Kay Ivey campaign pounced after Walt Maddox contradicted himself and Spencer Collier at his news conference in Tuscaloosa.
Spencer Collier is a former Alabama Law Enforcement Agency (ALEA) head appointed by then Governor Robert Bentley (R). Collier thrust himself into the 2018 gubernatorial race by claiming that Ivey lied about an illness over three years ago back when she was Lieutenant Governor and then retaliated against a state trooper assigned to her security detail that allegedly was a source for an Alabama Political Reporter story about the hospital stay.
On Tuesday, Collier told Al.com "he has not been contacted by the campaign of Tuscaloosa Mayor Walt Maddox."
On Wednesday, Maddox told the Associated Press that he was "shocked to learn" about the Collier allegations.
At his press conference on Thursday, Maddox told Al.com reporter that he had actually had a meeting with Spencer Collier several weeks back. Maddox admitted, "Spencer contacted me a few weeks ago and wanted to meet… He told me what he was going to do."
This embarrassing episode came on the heels of a Yellowhammer News report that Maddox's struggling campaign has been bankrolled by far-left billionaire George Soros.
Maddox is running ads claiming that he will never lie.
The Ivey campaign wasted no time in taking advantage of Maddox's gaffes.
"Apparently Walt Maddox isn't just a liberal. He's a lying liberal," Ivey campaign spokesperson Debbee Hancock wrote in a statement. "The people of Alabama will see this for what it is – a desperate false attack from a shameless politician who will say or do anything to get elected."
Hancock reiterated that the Governor and her doctor "have repeatedly disputed these lies and provided detailed accounts to back it up. As it relates to the officer, that's another Maddox whopper. News outlets reported last year that the officer actually received a promotion and raise in late 2015."
"Walt Maddox is pushing these last second lies because his half baked liberal ideas have him losing in a landslide," Hancock stated. "With less than three weeks to go, not even $200,000 from George Soros can save him."
Ivey took more than $100,000 from same Soros-backed PACs as Maddox
Collier was fired as head of ALEA by Bentley after a power struggle with alleged Bentley mistress Rebekah Caldwell Mason. Collier has been suing Bentley ever since. Collier became disenchanted with Ivey; because she has authorized using state funds to pay Bentley's legal defense to fight Collier's efforts to get a cash settlement from ex-Gov. Bentley. Collier is presently working as the police chief of Selma.
Walter "Walt" Maddox (D) is the Mayor of Tuscaloosa. He has never run a statewide campaign before and is struggling to find any issue that can cut into Ivey's enormous 20 point lead in the polls. Maddox has run ads claiming that he is pro-life and pro-gun; but has conflicting statements on those positions. He has said that the Second Amendment has to be limited like the First Amendment. How that would work and what that means for gun owners is unclear. He has also said that he is pro-life; but opposes the pro-life Amendment Two, which is also on the general election ballot.
There are only eighteen days until the general election.
(Original reporting by the Yellowhammer News' Sean Ross and the Alabama Media Group contributed to this report.)
Print this piece
Buttigieg's campaign announces Dixon, Rice will lead on the ground efforts in Alabama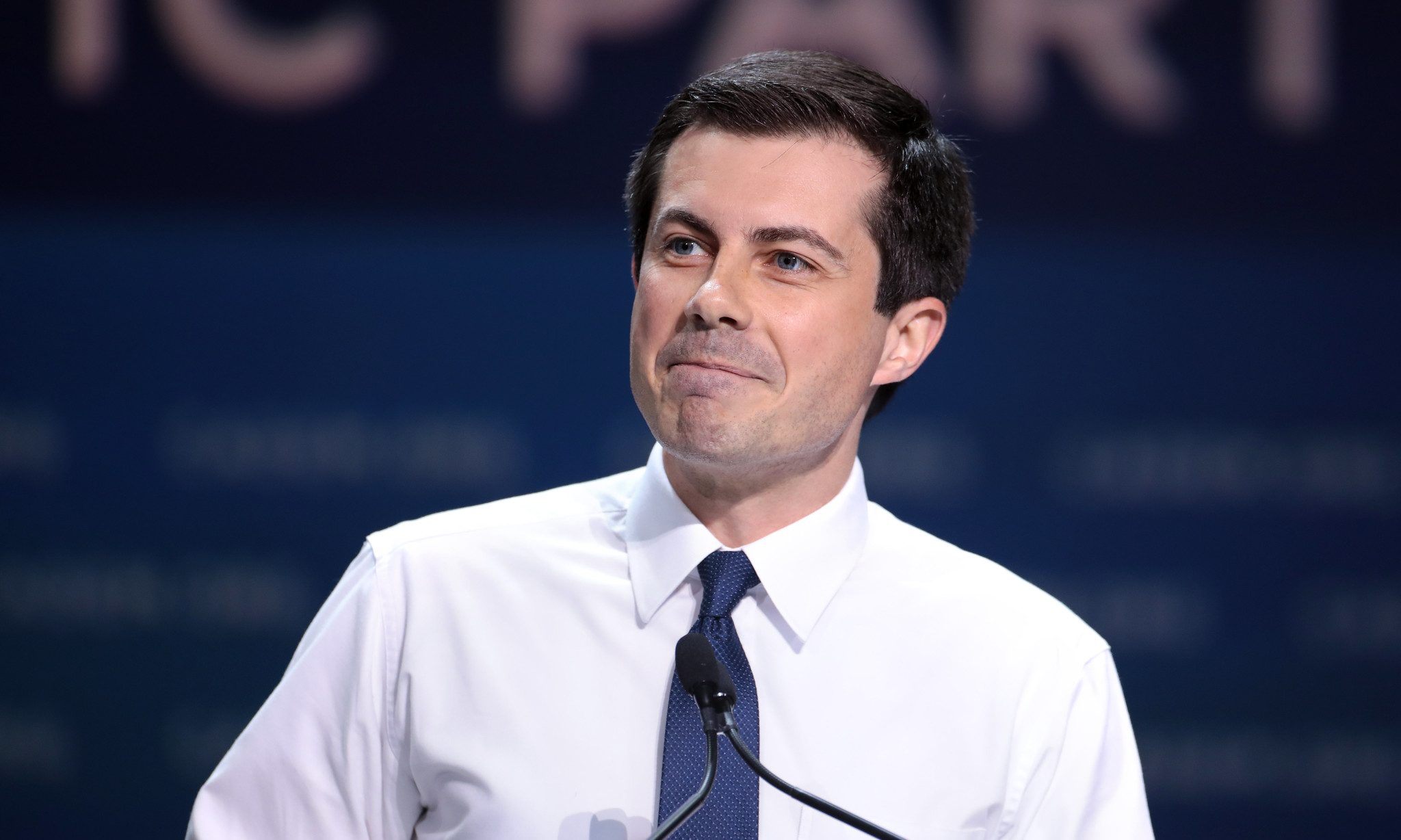 Pete Buttigieg's campaign announced that starting on Monday, Stephenie Dixon and Matthew Rice will lead the Buttigieg campaign's on-the-ground efforts in Alabama.
The Alabama presidential primary is less than three weeks away and the 38 year-old South Bend, Indiana Mayor is locked in a tight race with U.S. Senator Bernie Sanders (I-Vermont) after Iowa and New Hampshire. Sen. Amy Klobuchar (Minnesota) is in third. Former New York City and mega billionaire Michael Bloomberg skipped the early states and is pouring millions of his own money into the race. Former Vice President Joe Biden and Sen. Elizabeth Warren (Massachusetts) are struggling to resurrect their campaigns after disappointing finishes in the first two contest. Bloomberg and Sanders both been actively organizing in Alabama.
"We are building the campaign that will not only win this nomination but will defeat Donald Trump in November," said Samantha Steelman, Pete for America Organizing Director for Super Tuesday States. "To compete in all the states on Super Tuesday, you need a massive network of grassroots volunteers. For months, we have had a team that has been building that organization by harnessing the energy and grassroots momentum behind Pete and turning it into real organizing work. This ramp up will provide more staff and resources to train, resource, and guide our 25,000 volunteers in Super Tuesday states that will push our campaign across the finish line on March 3rd."
Dixon and Rice have been tasked with helping further resource and train grassroots volunteer networks in Alabama's seven congressional districts who have shared Pete's message across the state since last year.
Buttigieg has visited Alabama already but the Pete for America campaign has not announced another Alabama visit. Buttigieg will make five upcoming trips in the next two weeks that will take Mayor Buttigieg to Super Tuesday states: California, Colorado, North Carolina, Utah, and Virginia.
The campaign has also announced a six-figure digital buy in several Super Tuesday states.
Buttigieg's campaign claims that their message of belonging has inspired a grassroots campaign across the country. The campaign has built up volunteer leadership teams that are working in every single congressional district in all Super Tuesday states. Buttigieg's volunteer-led teams are already hosting events and recruiting more volunteers for door knocking, phone banks, and other volunteer action in Super Tuesday states.
In addition to staff on the ground, Pete for America is also activating and ramping up activity in coalition groups like Students for Pete and Veterans & Military Community for Pete. The campaign has over 80 Students for Pete chapters in Super Tuesday states including Troy University and Jefferson State Community College, to name a few. Chapter leaders have been trained on all aspects of the campaign, including digital organizing, field, and policy advocacy. As part of this ramp-up, Pete for America is engaging student groups to have organizing meetings to welcome new staff. Veterans & Military Community for Pete has more than 1,600 active members in Super Tuesday states that will ramp up organizing activities as well.
Pete for America is also organizing online in Alabama. The campaign has over 150 digital captains, with a presence in every Super Tuesday state who are engaging supporters and bringing them into its relational organizing program. The campaign's digital Welcome teams and Local teams will be finding and identifying new supporters online, welcoming them into the Pete community, and then connecting them to local resources both online and on the ground to get involved – translating online support to offline action.
Buttigieg is a veteran and if elected would be the youngest President in American history. He would also be the first openly gay president.
The Alabama presidential primary is March 3.
Whoever wins the Democratic nomination for President will face incumbent President Donald J. Trump (R) on November 3.
Print this piece