Ivey campaign calls Maddox a lying liberal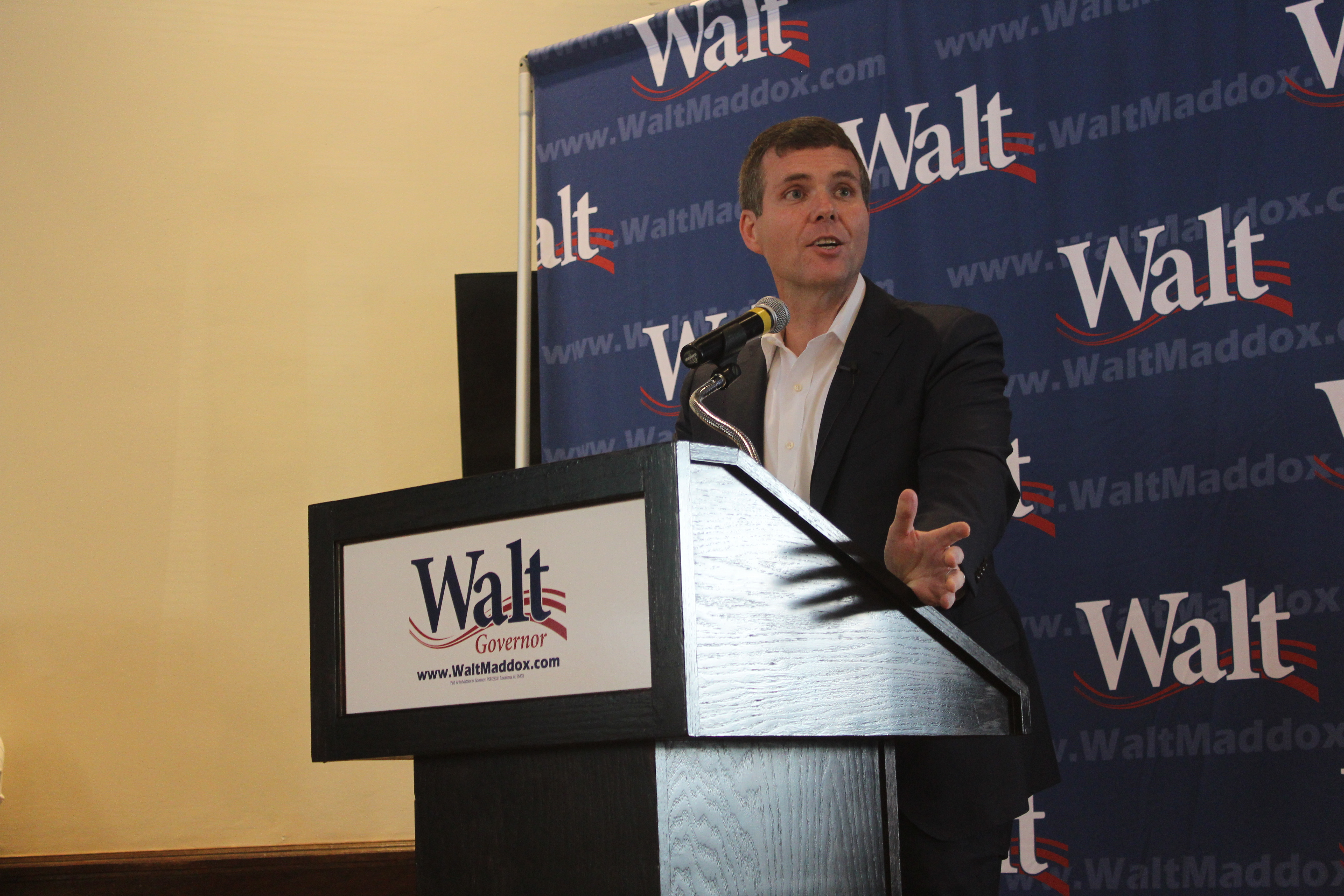 The Kay Ivey campaign pounced after Walt Maddox contradicted himself and Spencer Collier at his news conference in Tuscaloosa.
Spencer Collier is a former Alabama Law Enforcement Agency (ALEA) head appointed by then Governor Robert Bentley (R). Collier thrust himself into the 2018 gubernatorial race by claiming that Ivey lied about an illness over three years ago back when she was Lieutenant Governor and then retaliated against a state trooper assigned to her security detail that allegedly was a source for an Alabama Political Reporter story about the hospital stay.
On Tuesday, Collier told Al.com "he has not been contacted by the campaign of Tuscaloosa Mayor Walt Maddox."
On Wednesday, Maddox told the Associated Press that he was "shocked to learn" about the Collier allegations.
At his press conference on Thursday, Maddox told Al.com reporter that he had actually had a meeting with Spencer Collier several weeks back. Maddox admitted, "Spencer contacted me a few weeks ago and wanted to meet… He told me what he was going to do."
This embarrassing episode came on the heels of a Yellowhammer News report that Maddox's struggling campaign has been bankrolled by far-left billionaire George Soros.
Maddox is running ads claiming that he will never lie.
The Ivey campaign wasted no time in taking advantage of Maddox's gaffes.
"Apparently Walt Maddox isn't just a liberal. He's a lying liberal," Ivey campaign spokesperson Debbee Hancock wrote in a statement. "The people of Alabama will see this for what it is – a desperate false attack from a shameless politician who will say or do anything to get elected."
Hancock reiterated that the Governor and her doctor "have repeatedly disputed these lies and provided detailed accounts to back it up. As it relates to the officer, that's another Maddox whopper. News outlets reported last year that the officer actually received a promotion and raise in late 2015."
"Walt Maddox is pushing these last second lies because his half baked liberal ideas have him losing in a landslide," Hancock stated. "With less than three weeks to go, not even $200,000 from George Soros can save him."
Ivey took more than $100,000 from same Soros-backed PACs as Maddox
Collier was fired as head of ALEA by Bentley after a power struggle with alleged Bentley mistress Rebekah Caldwell Mason. Collier has been suing Bentley ever since. Collier became disenchanted with Ivey; because she has authorized using state funds to pay Bentley's legal defense to fight Collier's efforts to get a cash settlement from ex-Gov. Bentley. Collier is presently working as the police chief of Selma.
Walter "Walt" Maddox (D) is the Mayor of Tuscaloosa. He has never run a statewide campaign before and is struggling to find any issue that can cut into Ivey's enormous 20 point lead in the polls. Maddox has run ads claiming that he is pro-life and pro-gun; but has conflicting statements on those positions. He has said that the Second Amendment has to be limited like the First Amendment. How that would work and what that means for gun owners is unclear. He has also said that he is pro-life; but opposes the pro-life Amendment Two, which is also on the general election ballot.
There are only eighteen days until the general election.
(Original reporting by the Yellowhammer News' Sean Ross and the Alabama Media Group contributed to this report.)
Tuberville, Sessions campaign together
The two former Republican primary opponents participated in a series of campaign events across the Tennessee Valley area.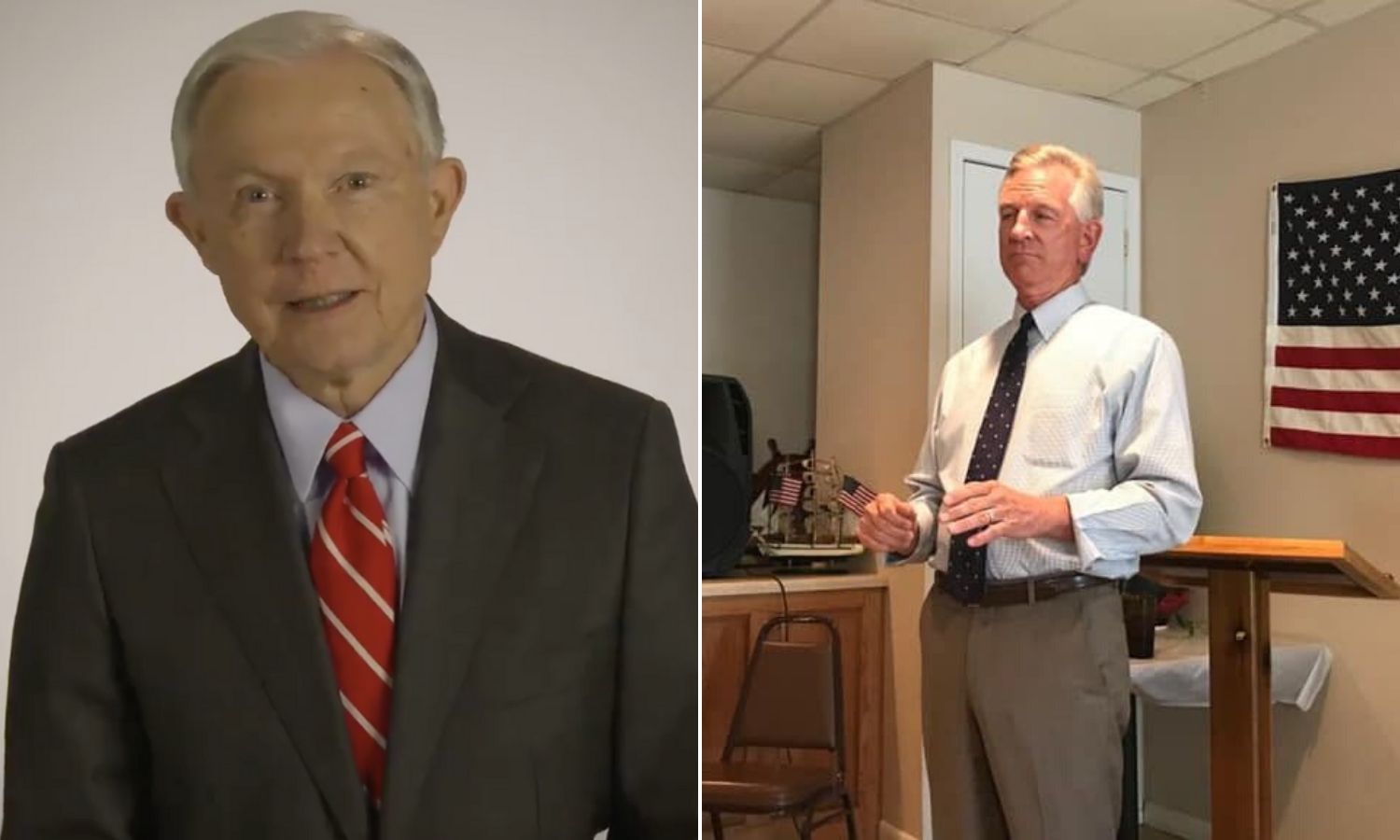 The Tommy Tuberville for U.S. Senate campaign released a social media video Thursday featuring Tuberville alongside former U.S. Sen. and Attorney General Jeff Sessions. The two former Republican primary opponents had participated in a series of campaign events across the Tennessee Valley area.
Tuberville and Sessions on Wednesday met with representatives of Huntsville's defense and technology sectors, participated in an event sponsored by the Republican Women of Huntsville and headlined multiple campaign fundraising events.
Sessions said, "Tommy, I support you 100 percent. Alabama must send you to represent us in the Senate. We cannot allow a Chuck Schumer acolyte – Doug Jones – to represent Alabama in the Senate."
"You see it on his vote on the judges and Kavanaugh and the way he's behaved about the new nominee, so I think … it would be shocking that Alabama would reelect a Doug Jones," Sessions continued. "I know you're going to win. I feel really good about it, and I'm glad that you're traveling the state hard and that you're here in this important community."
The night after Tuberville won the Republican primary runoff election, Sessions committed to doing his part to help defeat Jones and reclaim the Senate seat for the ALGOP.
"After we won the runoff, Jeff Sessions called and told me, 'Coach, I'm all in,' and today's joint events certainly demonstrate that he is a man of his word," Tuberville said following the video shoot. "Jeff Sessions understands that it's time we once again had a U.S. senator whose votes reflect our conservative Alabama values, not the ultra-liberal Hollywood and New York values of Doug Jones's high-dollar, out-of-state campaign donors."
Tuberville faces a determined Jones, who is flooding the airwaves with ads. Democrats are desperate to hold on to Jones' seat, believing that his seat could tip control of the Senate to the Democrats.
Democrats hope to hold onto their control the U.S. House of Representatives and a recent poll by Rasmussen shows Democratic presidential nominee Joe Biden with a five point lead over incumbent Donald Trump.
Sessions left the U.S. Senate to accept an appointment as Trump's first attorney general.
Jones defeated former Chief Justice Roy Moore to win the seat in the special election.
Sessions was fired by Trump in 2018 and announced his candidacy for Senate the day before qualifying ended. Tuberville had already spent ten months on the campaign trail at that point.
Tuberville defeated Sessions, Moore, Congressman Bradley Byrne, State Rep. Arnold Mooney and businessman Stanley Adair in the crowded Republican primary. Tuberville is a former Auburn University head football coach. He also coached Texas Tech, Cincinnati and Ole Miss. Tuberville won a national championship as the defensive coordinator at the University of Miami. Tuberville lives in Auburn.
The general election is Nov. 3.