Zeigler: Change from Bentley to Ivey "removed a dark cloud over Montgomery"
State Auditor Jim Zeigler (R) told the Republican Women of Coffee County the resignation of former Gov. Robert Bentley "removed a dark cloud over Montgomery."
Zeigler said he could see a real difference when Ivey took over in April 2017 after, "Bentley's forced resignation."
"During the two years I served with Gov. Bentley, I was never allowed inside the governor's offices," Zeigler said. "Once Kay Ivey took over, I was inside the governor's offices six times in just the first two months, working with her staff on issues."
Zeigler clashed frequently with the Bentley Administration even before his term began. Ultimately, Zeigler filed the first ethics complaint against Gov. Robert Bentley in March 2016. 13 months later the Alabama Ethics Commission found probable cause that Bentley was in-deed likely guilty of violation multiple counts of Alabama ethics and campaign finance law. Five days later, the House Judiciary Committee began historic impeachment hearings. On that same day, April 10, 2017, Bentley resigned and Ivey became governor.
As Governor Ivey has focused on: growing the economy. Unemployment has reached record lows and businesses are moving manufacturing to Alabama. The legislature has passed the second largest education budget in history. Kay has focused on increasing computer science classes, pre-K expansion, workforce development, and building new prisons.
Ivey is seeking a second term as governor in the November 6 general election. She faces Tuscaloosa Mayor Walter "Walt" Madox (D).
While Zeigler had been a consistent critic of Bentley. Zeigler has not filed litigation against the Ivey administration but has been active on other issues, such as diversion of food funds by the outgoing Etowah County Sheriff.
While Ivey has led Maddox in every polls by large margins, Zeigler told the Republican group that some GOP voters "may be too confident. They think we Republicans have it made, so they don't need to get involved and don't need to vote. That is the quickest way to lose an election."
Zeigler is seeking re-election in the Nov. 6 general election. He is opposed by Democratic nominee Miranda Karrine Joseph. This is the third time that Joseph has run for Auditor.
Slow absentee voting in Tuscaloosa sparks outrage, possible legal action
Among the issues were incredibly long lines that left some voters waiting more than five hours and an inefficient process that managed to take in fewer than 100 absentee ballots in six hours.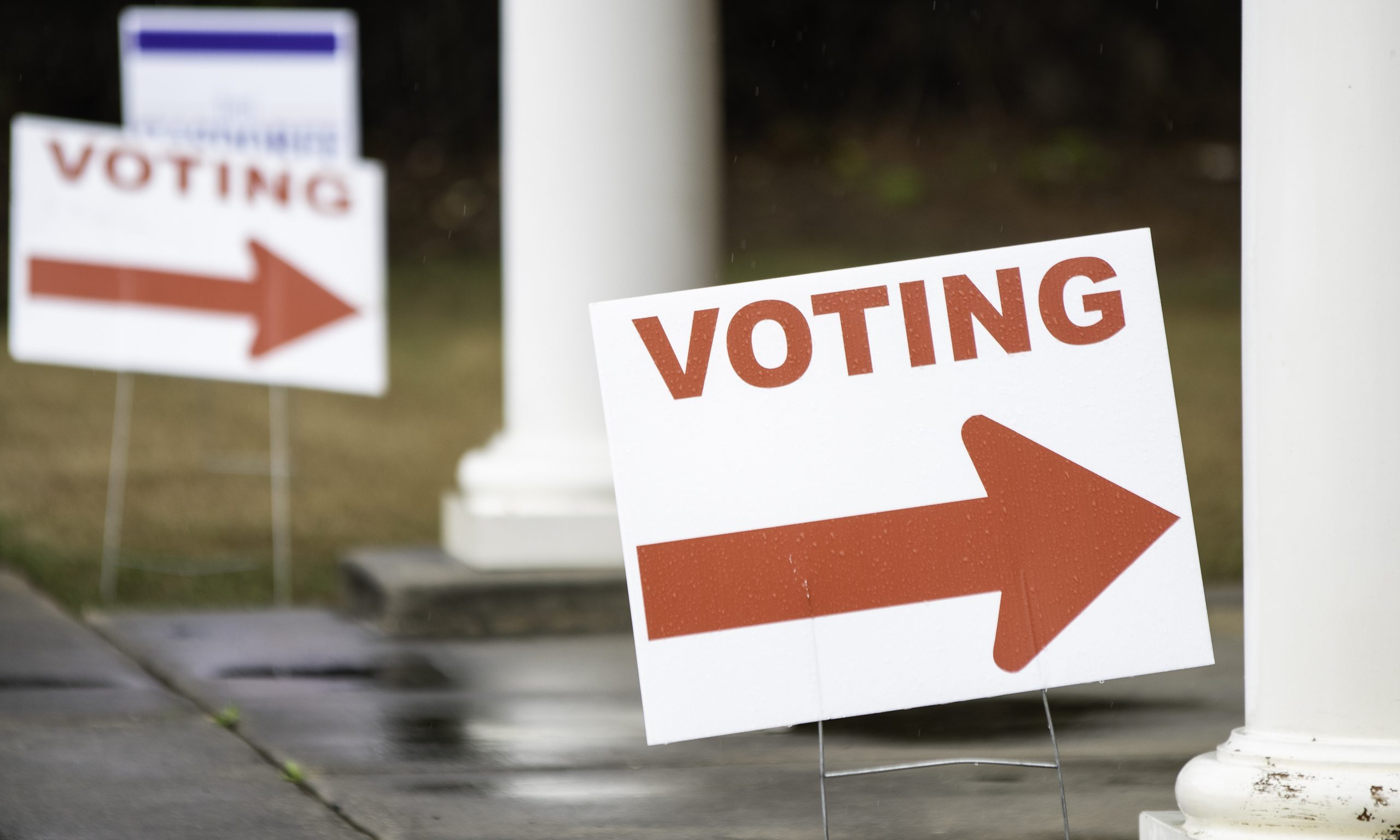 Long lines and slow absentee ballot processing in Tuscaloosa County have left voters outraged and incumbent Sen. Doug Jones's campaign threatening legal action. 
On Wednesday, Jones's campaign attorney, Adam Plant, sent a letter to Tuscaloosa County Circuit Clerk Magaria Bobo, outlining a number of issues with ongoing absentee voting and promising to take legal action if Bobo doesn't improve the process on the final day, Friday. Among the issues documented by Plant were incredibly long lines that left some voters waiting more than five hours and an inefficient process that managed to take in fewer than 100 absentee ballots in six hours. 
Additionally, Plant noted that Bobo has hired her family members to help process absentee ballots and at least one family member had made disparaging remarks on social media about voters. 
"You and those acting on your behalf are suppressing the vote of qualified Alabama voters," Plant wrote in the letter. "If you are unable or unwilling to execute your duties competently, and allow Tuscaloosa voters to exercise their voting rights without undue burdens, we will take further action."
In an interview with the Montgomery Advertiser on Wednesday, Bobo noted that her office had received more than 13,000 requests for absentee ballots — a remarkable uptick from the 3,000 or so her office usually receives — and there had been problems in managing that number of ballots while also adhering to social distancing guidelines within the office. 
However, as Plant's letter notes, the massive increase in absentee ballots for this election shouldn't have been a surprise. Also, Secretary of State John Merrill had made additional funds available to absentee managers to facilitate hiring extra staff, purchasing additional computers and staying open for longer hours to accommodate the anticipated increase. 
In a press release on Wednesday, the Alabama Democratic Party criticized Bobo and her family members, and the release included screenshots of Facebook posts from Bobo's daughter lashing out at voters who complained about the long wait times. 
"No voter should have to wait in line for hours to exercise their rights," said ADP executive director Wade Perry. "We should leverage every tool we have to make voting easier, not harder. Also, it should go without saying that election workers should not insult the very people they are employed to serve. If Ms. Bobo is incapable of processing voters quickly, someone else needs to do the job."