Neither gubernatorial candidate has taken any Soros money so far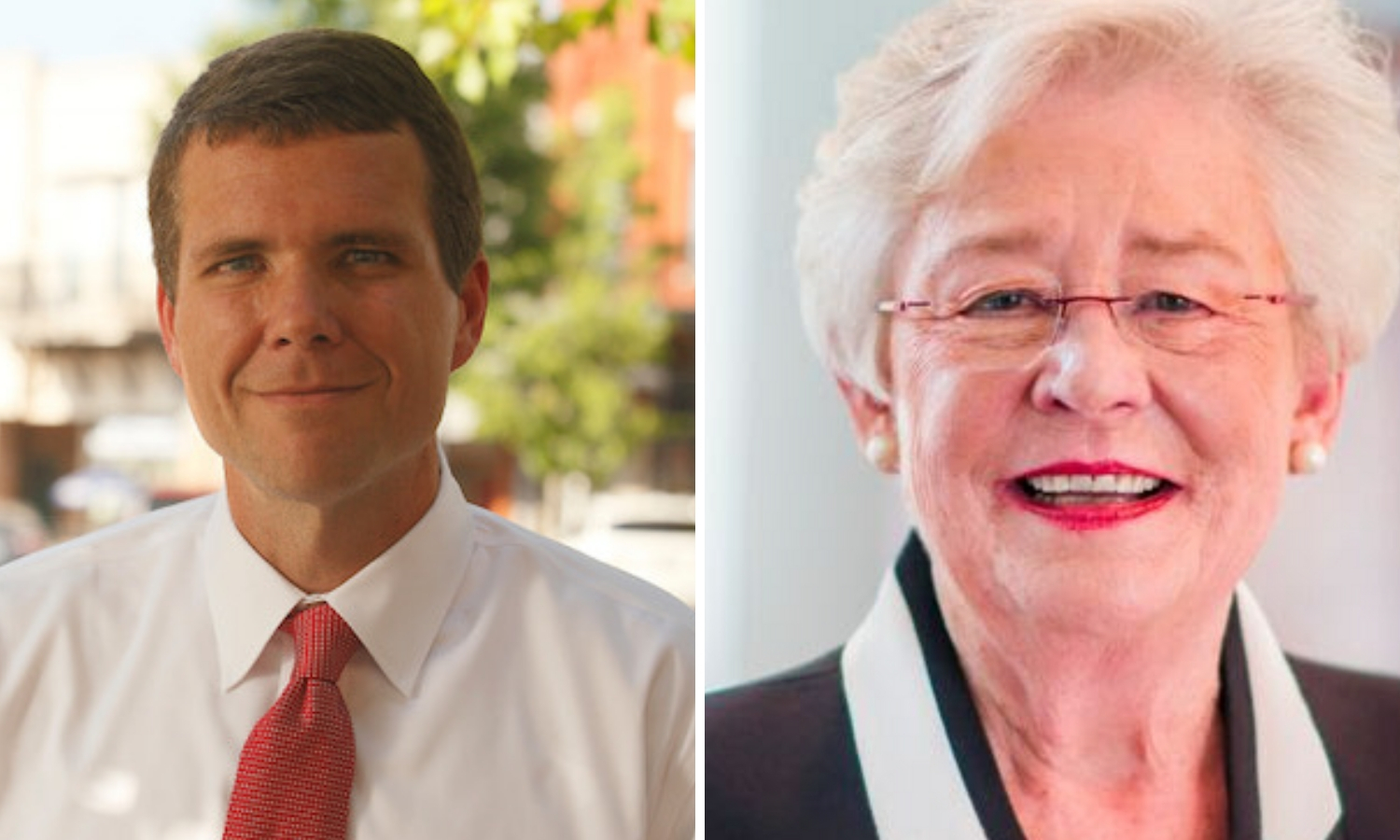 Weekly campaign finance filings submitted to the Secretary of State's Office Monday show neither gubernatorial candidate, Republican Kay Ivey nor Democrat Walt Maddox, have taken any money from PACs that received contributions from Democratic donor George Soros.
Soros' contributions to a set of six chain PACs chaired by Tuscaloosa political heavyweight Mike Echols became an issue in the gubernatorial race last week when Ivey's campaign began criticizing Maddox for taking more than $600,000 in contributions from the PACs.
---
SEE MORE: Ivey's weekly campaign finance report.
SEE MORE: Maddox's weekly campaign finance report.
---
Ivey has also accepted more than $100,000 in total from the six PACs over the course of the election season — as recently as last week.
But neither of candidates have taken any contributions from the PACs connected to Soros since Soros made a set of contributions totaling $200,000 on Oct. 15.
Ivey's campaign has repeatedly criticized Maddox for taking contributions from Soros, though no contributions connected to Soros have been made to Maddox's campaign. Maddox last received contributions from the PACs on Oct. 12. Ivey last received a contribution from one of the PACs on Oct. 2.
Yellowhammer News, a Birmingham-based conservative media outlet, reported Thursday morning that Soros made the contributions, connecting Maddox to the six PACs. Almost immediately after the story was published, Ivey's campaign released a statement attacking Maddox.
"George Soros is infamous for funding extreme organizations like Moveon.org, using his fortune to support gun control groups, describing capitalism as more dangerous than communism, and touting his influence over governments," Ivey's campaign said in a statement. "Which begs the question: is Walt Maddox working for the people of Alabama or the radical out of state liberals bankrolling his campaign?"
That set of chain PACs — Cash PAC, CMG PAC II, ET PAC, Leadership PAC, Pride PAC II and T-Town PAC II — are known to make contributions to candidates on both sides of the aisle. They've made contributions to Former Gov. Robert Bentley during his campaigns, former Republican Alabama Attorney General Troy King during his primary run against Republican Attorney General Steve Marshall, Republican Secretary of State John Merrill and Republican lieutenant governor candidate Twinkle Kavanaugh.
Later in the week, the Republican candidate for lieutenant governor, Will Ainsworth, pounced on the issue, too, writing that Soros was bankrolling Maddox ahead of the Nov. 6 election.
"Billionaire George Soros is flooding Alabama with several hundred thousand dollars in last minute contributions to Walt Maddox and other liberal Democrats on the Nov. 6 ballot," he posted on Facebook.
The Ivey campaign's initial criticism of Maddox was followed by fundraising emails that warned of Soros' involvement in Maddox's campaign.
Weekly campaign finance reports filed Monday show Ivey maintaining a hefty fundraising lead over the Tuscaloosa mayor. Ivey raised $193,293.14 last week. In contrast, Maddox raised only $105,113.
Although Ivey nearly doubled Maddox's contributions, Maddox had far more individual donors, continuing a trend among the Democratic candidates for statewide races. His filing reported more than 240 unique contributions, the vast majority of which were from individuals ranging from $4 to $5,000. Ivey reported 80 unique contributions, several of which were from PACs.
Her largest contribution was from Phillip McWane of Birmingham, who gave her campaign $25,000. Maddox's largest contribution, $15,000, came from Greenetrack in Eutaw, Alabama.
Ivey spent far more than Maddox, too, dolling out $262,058 in expenditures over the course of the last week. Her campaign spent more than $200,000 on advertising last week. Maddox, by contrast, reported spending $152,000 last week.
Maddox ended last week with $167,479.57 in his campaign account. Ivey had $288,586.96 in cash on hand.
Monday was the last day to register to vote with only 14 days remaining until the Nov. 6 general election.
Coalition of attorneys general file opposition to Alabama attempt to ban curbside voting
The AGs argue that Alabama's suggestion to the courts that curbside voting invites fraud is "unfounded."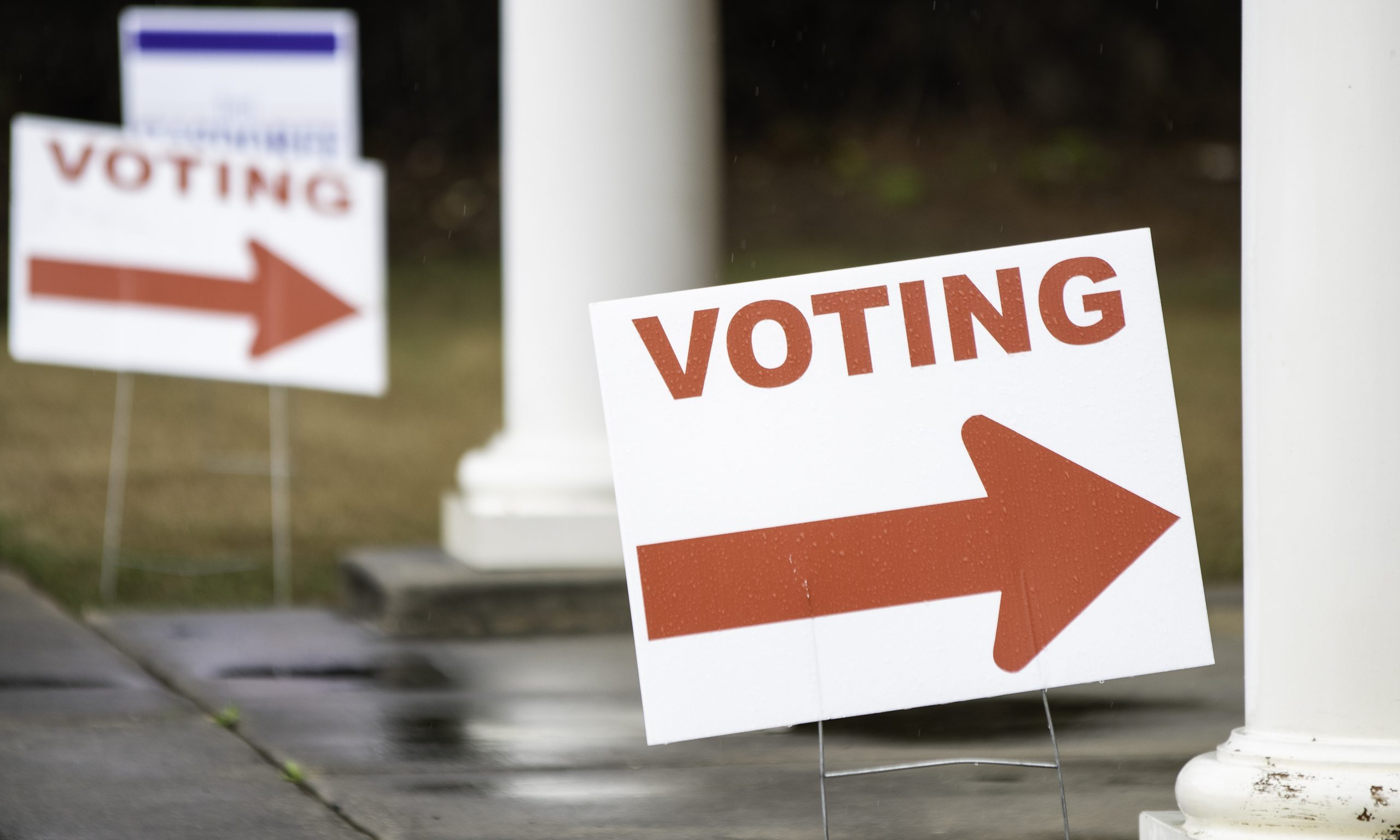 A coalition of 17 state attorneys general have filed an opposition to Alabama's attempt to get the U.S. Supreme Court to ban curbside voting. 
In a friend-of-the-court brief, led by District of Columbia Attorney General Karl Racine, the attorneys general argue to that curbside voting is safer for those at greatest risk from COVID-19, and that a ban on the practice would disproportionately impact the elderly, the disabled and Black Alabamians.
They also argue that Alabama's suggestion to the courts that curbside voting invites fraud is "unfounded." 
"The Presidential Advisory Commission on Election Integrity, established by President Trump following the 2016 election, 'uncovered no evidence to support claims of widespread voter fraud,'" the brief states, adding that there is no evidence that curbside voting in the many states that allow it invites fraud. 
"The practice is longstanding and widespread—as noted, more than half of states have historically offered curbside voting in some form," the brief continues. 
Alabama Attorney General Steve Marshall on Oct. 13 said the state will appeal to the U.S. Supreme Court a federal appeals court ruling allowing curbside voting in the Nov. 3 election. 
A panel of federal appeals court judges on Oct. 13 reversed parts of U.S. District Judge Abdul Kallon's Sept. 30 ordered ruling regarding absentee voting in the upcoming Nov. 3 elections, but the judges let the previous ruling allowing curbside voting to stand. 
The lawsuit, filed by the NAACP Legal Defense and Educational Fund, Southern Poverty Law Center, American Civil Liberties Union, ACLU of Alabama and Alabama Disabilities Advocacy Program, was brought on behalf of several Alabamians with underlying medical conditions. 
"Curbside voting is a longstanding, secure voting option that local jurisdictions have made available to protect the health of vulnerable voters, including elderly, disabled, and voters with underlying health issues," Racine said in a statement. "Curbside voting minimizes the risk to persons who are particularly susceptible to COVID-19, and local jurisdictions should be able to offer this common-sense accommodation to voters. State Attorneys General will keep fighting to ensure that voters can safely make their voices heard at the ballot box this November."
The brief filed by the coalition of state attorneys general comes as the number of COVID-19 hospitalizations across Alabama has been ticking upward.
Racine is joined in the brief by attorneys general from California, Connecticut, Delaware, Hawaii, Illinois, Maryland, Michigan, Minnesota, Nevada, New Mexico, New York, Oregon, Rhode Island, Vermont, Virginia and Washington.