Neither gubernatorial candidate has taken any Soros money so far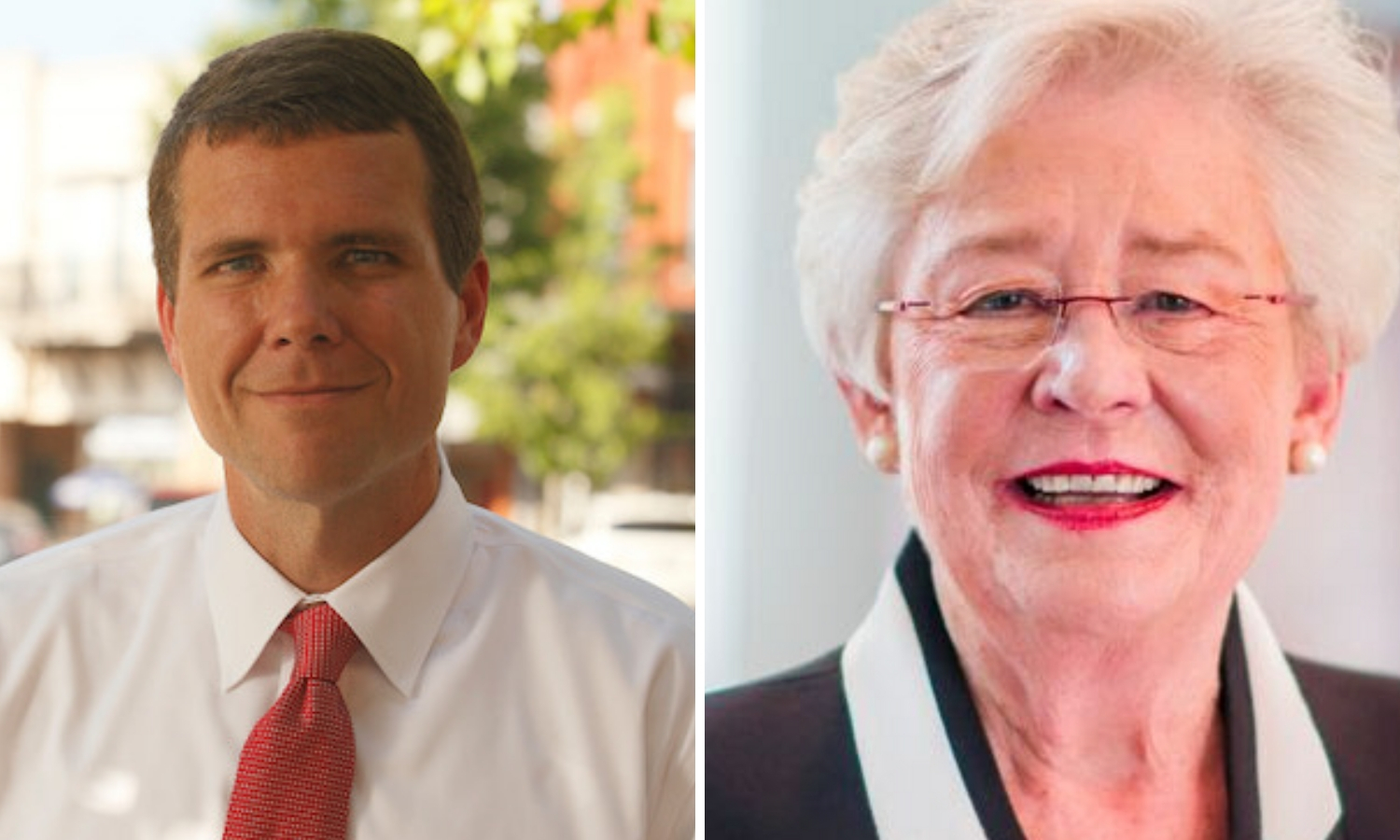 Weekly campaign finance filings submitted to the Secretary of State's Office Monday show neither gubernatorial candidate, Republican Kay Ivey nor Democrat Walt Maddox, have taken any money from PACs that received contributions from Democratic donor George Soros.
Soros' contributions to a set of six chain PACs chaired by Tuscaloosa political heavyweight Mike Echols became an issue in the gubernatorial race last week when Ivey's campaign began criticizing Maddox for taking more than $600,000 in contributions from the PACs.
---
SEE MORE: Ivey's weekly campaign finance report.
SEE MORE: Maddox's weekly campaign finance report.
---
Ivey has also accepted more than $100,000 in total from the six PACs over the course of the election season — as recently as last week.
But neither of candidates have taken any contributions from the PACs connected to Soros since Soros made a set of contributions totaling $200,000 on Oct. 15.
Ivey's campaign has repeatedly criticized Maddox for taking contributions from Soros, though no contributions connected to Soros have been made to Maddox's campaign. Maddox last received contributions from the PACs on Oct. 12. Ivey last received a contribution from one of the PACs on Oct. 2.
Yellowhammer News, a Birmingham-based conservative media outlet, reported Thursday morning that Soros made the contributions, connecting Maddox to the six PACs. Almost immediately after the story was published, Ivey's campaign released a statement attacking Maddox.
"George Soros is infamous for funding extreme organizations like Moveon.org, using his fortune to support gun control groups, describing capitalism as more dangerous than communism, and touting his influence over governments," Ivey's campaign said in a statement. "Which begs the question: is Walt Maddox working for the people of Alabama or the radical out of state liberals bankrolling his campaign?"
That set of chain PACs — Cash PAC, CMG PAC II, ET PAC, Leadership PAC, Pride PAC II and T-Town PAC II — are known to make contributions to candidates on both sides of the aisle. They've made contributions to Former Gov. Robert Bentley during his campaigns, former Republican Alabama Attorney General Troy King during his primary run against Republican Attorney General Steve Marshall, Republican Secretary of State John Merrill and Republican lieutenant governor candidate Twinkle Kavanaugh.
Later in the week, the Republican candidate for lieutenant governor, Will Ainsworth, pounced on the issue, too, writing that Soros was bankrolling Maddox ahead of the Nov. 6 election.
"Billionaire George Soros is flooding Alabama with several hundred thousand dollars in last minute contributions to Walt Maddox and other liberal Democrats on the Nov. 6 ballot," he posted on Facebook.
The Ivey campaign's initial criticism of Maddox was followed by fundraising emails that warned of Soros' involvement in Maddox's campaign.
Weekly campaign finance reports filed Monday show Ivey maintaining a hefty fundraising lead over the Tuscaloosa mayor. Ivey raised $193,293.14 last week. In contrast, Maddox raised only $105,113.
Although Ivey nearly doubled Maddox's contributions, Maddox had far more individual donors, continuing a trend among the Democratic candidates for statewide races. His filing reported more than 240 unique contributions, the vast majority of which were from individuals ranging from $4 to $5,000. Ivey reported 80 unique contributions, several of which were from PACs.
Her largest contribution was from Phillip McWane of Birmingham, who gave her campaign $25,000. Maddox's largest contribution, $15,000, came from Greenetrack in Eutaw, Alabama.
Ivey spent far more than Maddox, too, dolling out $262,058 in expenditures over the course of the last week. Her campaign spent more than $200,000 on advertising last week. Maddox, by contrast, reported spending $152,000 last week.
Maddox ended last week with $167,479.57 in his campaign account. Ivey had $288,586.96 in cash on hand.
Monday was the last day to register to vote with only 14 days remaining until the Nov. 6 general election.
Republicans vote today in House District 49 primary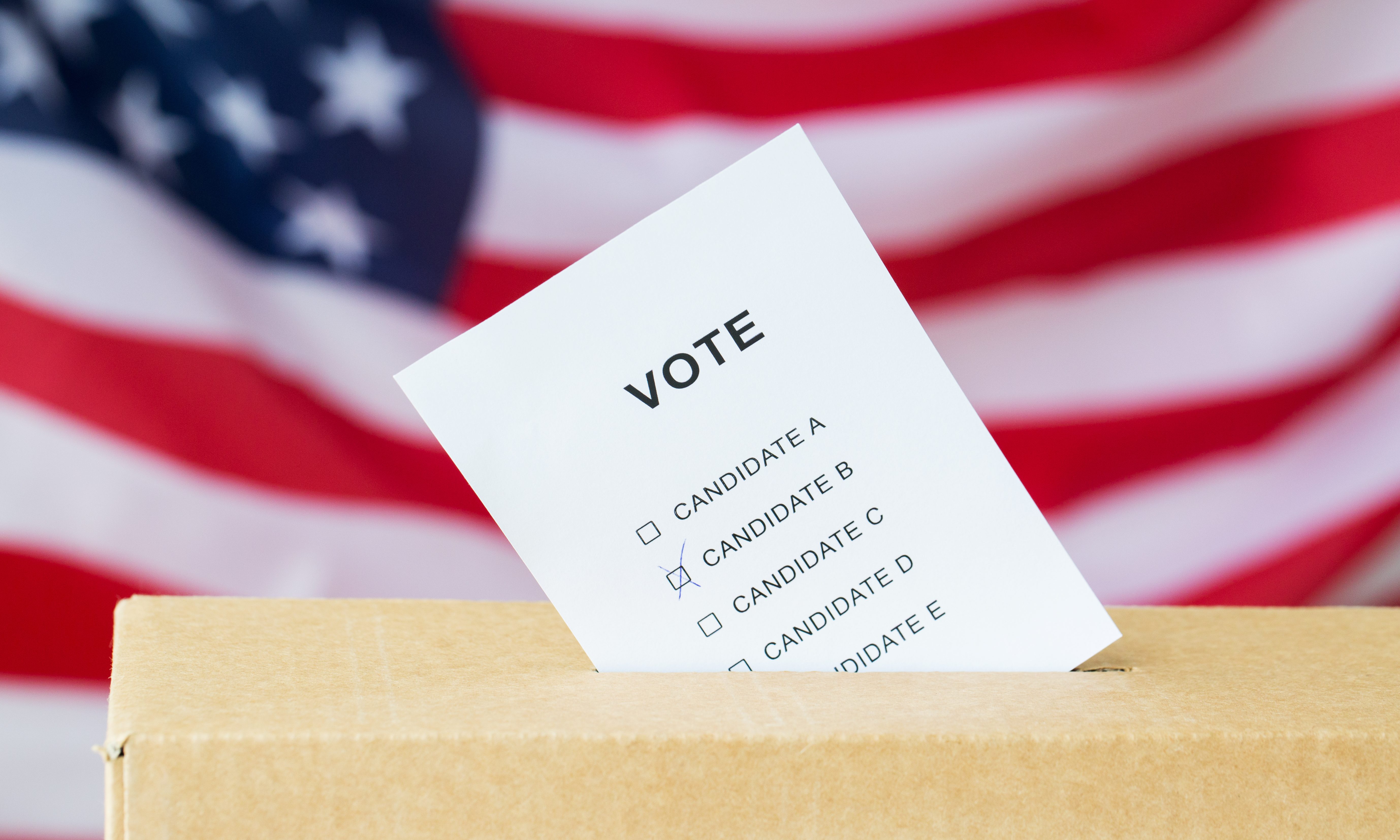 The special Republican primary for House District 49 is Tuesday. Republican voters in portions of Bibb, Chilton and Shelby Counties are voting to determine who will represent them in the Alabama House of Representatives.
There is no special Democratic primary because Cheryl Patton is the only Democrat who qualified.
Competing in the special Republican primary are Miriam "Mimi" Penhale, Russell Bedsole, Donna Strong, James Dean, Chuck Martin and Jackson McNeely.
Miriam "Mimi" Penhale
Penhale wrote in her campaign flyer: "I'll fight to protect our unborn, and believe my Christian faith provides a path for my life."
"I'll lead the efforts to keep Alabama taxes low on hardworking families and small businesses," Penhale promised. "I believe in the 2nd Amendment, and I'll support legislation that protects hunters and law-abiding gun owners."
"Government mandates are killing our rural hospitals and healthcare providers," Penhale continued. "We need to provide better access to care by letting the healthcare community make decisions for themselves."
"I'll work hard to make sure our k-12 schools have the funding they need, and I'll support an expansion of career technical and agricultural programs in our 2-year college system and in traditional higher ed," she said. "Penhale is a proud conservative, and believes in limited government, low taxes and cutting unnecessary government regulations," the Penahale campaign wrote.
Penhale grew up on her family's bison ranch in Troy and has worked as the Shelby County legislative director.
Jackson McNeely
Jackson McNeely says that she has worked as a teacher, small business owner and economic development specialist — and that she has the "real Experience to move Bibb, Chilton and Shelby Counties forward."
"I ask for your vote on August 4th," McNeely said.
"I am an average person, a Christian wife and mother," McNeely said in a statement. McNeely and her husband have four children — two grown sons, a daughter that attends the University of Montevallo and a youngest daughter who is a junior in high school. They have lived in the small community of Brierfield in Bibb County for 17 years.
"My husband of 20 years, Tommy and I are the shop keepers of a small veteran-owned business in Alabaster," McNeely continued. "I was a teacher at Kingwood Christian School for 12 years. We were small business owners in the trucking industry. Before that, I traveled the country working in Economic Development helping communities to grow and prosper."
"I am not a politician," McNeely added. "I am the average resident that wants to make a difference in their community. I want to be your representative to do that, with common sense and compassion."
McNeely supports President Donald Trump's apprenticeship program.
"This! It is time to grow," McNeely said on Facebook. "It is time to give our citizens an opportunity for a future. It is time to stop pushing everyone into the college path. Thank you to President Trump for last month's executive order that will make this more available. We need our mechanics, our dental assistants, our truckers … the workers that are the backbone of this great country!"
McNeely is opposed to human trafficking and said on Facebook, "This must stop! Increase police funding. Increase imprisonment time for the predators. Prosecute complacent media platforms. Protect the victims with the 'rape shield' law."
Chuck Martin
Chuck Martin said on social media, "I'm not running for office because I need a job, I'm a businessman and the only candidate in this race with deep roots in all corners of the District. That's why I'll fight for the taxpayers of Bibb, Chilton and Shelby Counties as a staunch conservative."
Martin's wife said August marks 42 years that the couple has lived in Centreville, Alabama.
"Chuck and I both grew up in Montevallo, graduated from Shelby Academy, and were married at Wilton Baptist Church," Martin's wife said. "My late father, Billy Rockco, purchased a funeral home in Centreville in 1978. He asked Chuck if he would be willing to change careers and move to Centreville and help run his new business. We prayed about the decision and felt that Centreville was the best place for our new home. It has been our privilege and honor to celebrate the lives of loved ones in Bibb, Shelby, and Chilton Counties these past 42 years."
"I have a long track record of leadership and success in my professional career and with my civic, community and political endeavors," Chuck Martin wrote. "My conservative philosophy will best represent the residents of District 49. As a staunch conservative, I will be a strong advocate for the citizens of Bibb, Chilton and Shelby Counties."
Russell Bedsole
Russell Bedsole worked for nearly 22 years with the Shelby County Sheriff's office and has been elected twice by the citizens of Alabaster to represent Ward 5 on the Alabaster City Council.
"During his time on the council, the City of Alabaster has enjoyed positive economic growth, a first-class school system, and high quality of life," the Bedsole campaign wrote.
Bedsole is married to Dena Dixon Bedsole, who is a graduate of Alabaster's Thompson High School. They are the parents of two children who are active in the Alabaster Parks and Rec sports.
"As the only current public sector employee serving on the current council, Russell has been able to fight to enhance the benefits of city employees thus creating a very professional workforce," Bedsole's campaign said. "Russell is dedicated to service of the citizens of District 49."
"I'm ready to serve your family on day one!" Bedsole said on social media. "I've served my community already as a Law Enforcement Officer for 22 years and I'm ready to get to work for you!"
"We need to ensure that District 49 has the proper training resources to develop workforce needs of the future," Bedsole said of his position on job training and workforce development. "District 49 is full of hardworking citizens who could help the area flourish with proper job training."
"I know it has been hard for my family and me not to be able to visit with loved ones during this pandemic," Bedsole said in a statement on rural broadband. "Being connected is more important now than it ever has been. With families not being able to visit and workplaces meeting online, district 49 must get high-speed, high-capacity, and affordable broadband access."
Donna Strong
The Donna Strong campaign said in a campaign flyer, "Working together we will: Support local businesses, make our schools safer, provide better mental health care, protect children from abuse, and safeguard our environment."
Strong is a graduate of Chelsea High School and has a B.S. and M.Ed. from Auburn University, as well as a Ph.D. in curriculum and instruction from Penn State University. Strong's campaign said that she has been a dedicated teacher for 31 years, proud wife of retired U.S. Navy veteran and proud mother of three wonderful children.
"Did you know, Alabama state code actually prohibits educators from serving in the House and Senate? If elected I would have to end my 31-year career as an educator to serve as a representative," Strong said in a statement on social media. "A sheriff, nurse, lawyer or business owner can maintain their career and become a legislator.
"While I believe this is unjust, it does mean that I will be a full-time representative for my constituents. I will work to ensure I am available to answer phone calls, respond to emails, and attend all meetings, celebrations and ceremonies important in the communities I serve. I also believe that transparency and debate are critical elements in government to ensure that the will of the people is upheld and to prevent corruption. Alabamians have the right to know what is being planned, discussed and implemented in their House and Senate. Debate in government is the essence of a democratic process. The voices of all voters should be heard and all the votes should then be cast."
"I am running on the Republican ticket, but all voters can vote on Aug. 4 and in the Sept. 1 run-off if needed," Strong continued. "Because this is a special election to fill a vacant seat, this would not interfere with anyone's ability to vote for Democrats or Independents in the November elections."
"Why am I running for Representative for House District 49?" Strong wrote. "Like all candidates running for this office, I want a better Alabama. I am a Christian with conservative values. I am proud to be pro-life! I will work hard to reduce government influences and keep our taxes low for the benefit of both consumers and businesses. I believe wholeheartedly in our first and second amendment rights, and that individuals are responsible for their actions. I fully support our first responders and want to see adequate physical and mental health care for every community. I want better roads, repaired bridges and widespread wireless access for all of Alabama. I want us all to treasure and protect our beautiful, natural environment."
"Most Alabamians don't realize the degree to which politics controls our public education system," Strong wrote. "When everything from class sizes, curriculum programs, school calendars, lunchroom menus, educator salaries, and standardized testing are legislatively mandated, public schooling is largely dictated by career politicians who have never walked in an educator's shoes. There is an enormous amount of wasteful spending in public education. Every year millions are spent on purchasing new curriculum kits and inventing new testing for our students, and yet we are still at the bottom of the curve in national learning and academic achievement statistics! Our money needs to go to lowering class sizes and reducing unnecessary paperwork, so that classroom teachers can actually spend more quality, individualized time helping all students reach their maximum potential."
James Dean
James Dean works in computing services and was elected a Trump delegate in March.
"Let's talk about November," Dean wrote. "This election feels different to me, and it does for millions of other Americans, too. That's because we aren't just voting for candidates—we're voting for the future of our country. Whether we're going to live in chaos, disarray, and division, or truth, prosperity, and unity as one nation under God."
"Typically by this time in an election cycle, we've heard all about the major candidates' platforms and why they're the better candidate from debates & the media," Dean continued.
"Unfortunately, with everything happening in the world, that hasn't happened, so independent content creators are responsible for sharing that information with you all. Here are just a few of the reasons I'm voting for President Donald J. Trump for a second time, and why I think you should, too. I am not interested in name calling & division, I'm interested in living United in these nearly divided States of America. For that reason, each and every trip to the voting booth this November counts — and I hope you'll join me there!"
"There comes a time when we all must step in the ring and FIGHT!" Dean wrote on social media. "That time for me is NOW! Please Vote for James Dean August 4th. GOD BLESS AMERICA!"
The Dean campaign wrote, "James Dean an American Patriot & Family Man Fighting for You. The Time is Now To Take Back Our Country. To Stand Up for All and to Let Liberty Ring. God Bless America and Alabama District 49."
Election
The eventual Republican nominee will face Cheryl Patton in the special general election on Tuesday, Nov. 17.
The vacancy in House District 49 was created when State Rep. April Weaver, R-Briarfield, announced her resignation to accept an appointment as a regional director of the Department of Health and Human Services.
House District 49 consists of portions of Bibb, Shelby and Chilton Counties. The winner will serve the remainder of April Weaver's term, which ends in late 2022.
Polls open at 7 a.m. and close at 7 p.m. You must vote at your assigned polling place and have a valid photo ID.