Neither gubernatorial candidate has taken any Soros money so far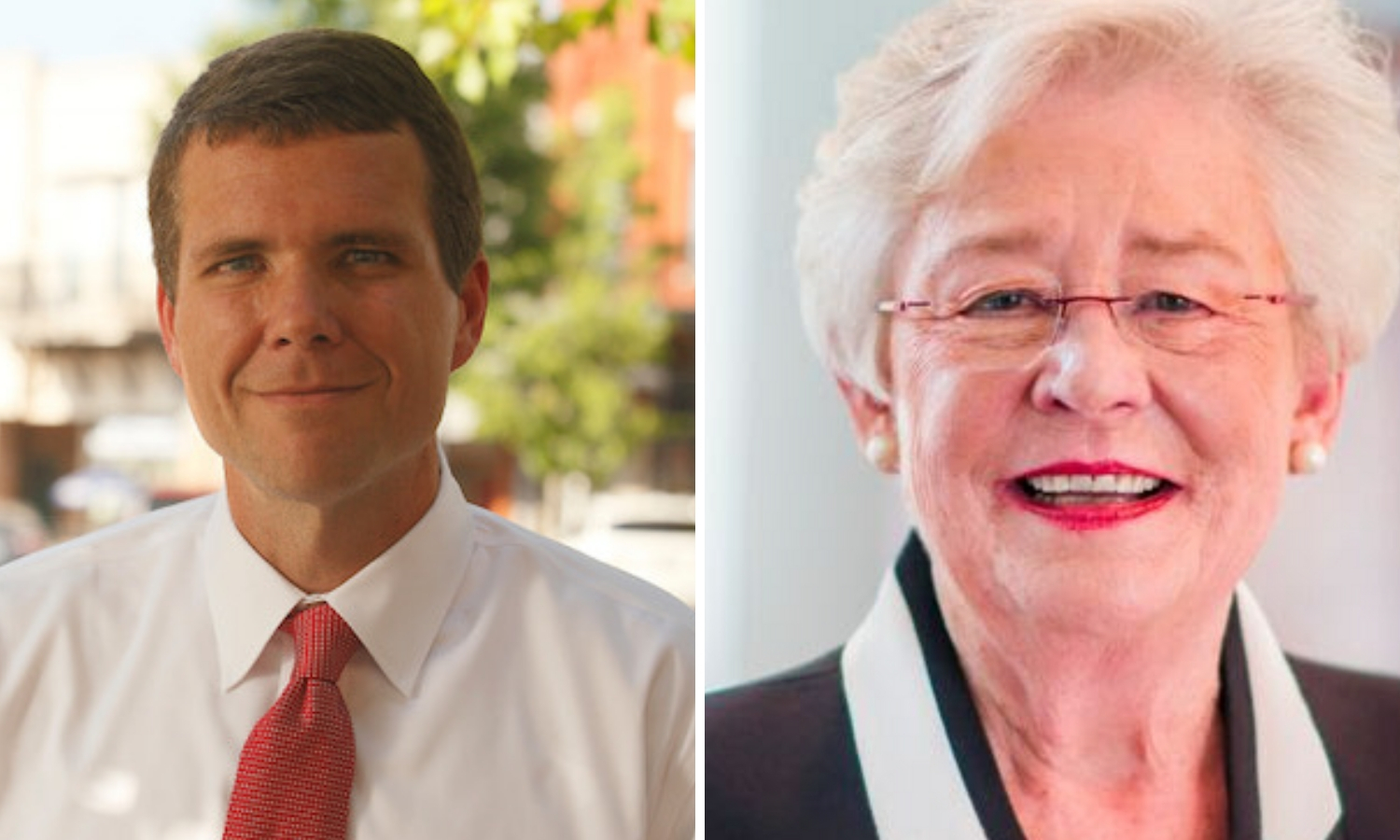 Weekly campaign finance filings submitted to the Secretary of State's Office Monday show neither gubernatorial candidate, Republican Kay Ivey nor Democrat Walt Maddox, have taken any money from PACs that received contributions from Democratic donor George Soros.
Soros' contributions to a set of six chain PACs chaired by Tuscaloosa political heavyweight Mike Echols became an issue in the gubernatorial race last week when Ivey's campaign began criticizing Maddox for taking more than $600,000 in contributions from the PACs.
---
SEE MORE: Ivey's weekly campaign finance report.
SEE MORE: Maddox's weekly campaign finance report.
---
Ivey has also accepted more than $100,000 in total from the six PACs over the course of the election season — as recently as last week.
But neither of candidates have taken any contributions from the PACs connected to Soros since Soros made a set of contributions totaling $200,000 on Oct. 15.
Ivey's campaign has repeatedly criticized Maddox for taking contributions from Soros, though no contributions connected to Soros have been made to Maddox's campaign. Maddox last received contributions from the PACs on Oct. 12. Ivey last received a contribution from one of the PACs on Oct. 2.
Yellowhammer News, a Birmingham-based conservative media outlet, reported Thursday morning that Soros made the contributions, connecting Maddox to the six PACs. Almost immediately after the story was published, Ivey's campaign released a statement attacking Maddox.
"George Soros is infamous for funding extreme organizations like Moveon.org, using his fortune to support gun control groups, describing capitalism as more dangerous than communism, and touting his influence over governments," Ivey's campaign said in a statement. "Which begs the question: is Walt Maddox working for the people of Alabama or the radical out of state liberals bankrolling his campaign?"
That set of chain PACs — Cash PAC, CMG PAC II, ET PAC, Leadership PAC, Pride PAC II and T-Town PAC II — are known to make contributions to candidates on both sides of the aisle. They've made contributions to Former Gov. Robert Bentley during his campaigns, former Republican Alabama Attorney General Troy King during his primary run against Republican Attorney General Steve Marshall, Republican Secretary of State John Merrill and Republican lieutenant governor candidate Twinkle Kavanaugh.
Later in the week, the Republican candidate for lieutenant governor, Will Ainsworth, pounced on the issue, too, writing that Soros was bankrolling Maddox ahead of the Nov. 6 election.
"Billionaire George Soros is flooding Alabama with several hundred thousand dollars in last minute contributions to Walt Maddox and other liberal Democrats on the Nov. 6 ballot," he posted on Facebook.
The Ivey campaign's initial criticism of Maddox was followed by fundraising emails that warned of Soros' involvement in Maddox's campaign.
Weekly campaign finance reports filed Monday show Ivey maintaining a hefty fundraising lead over the Tuscaloosa mayor. Ivey raised $193,293.14 last week. In contrast, Maddox raised only $105,113.
Although Ivey nearly doubled Maddox's contributions, Maddox had far more individual donors, continuing a trend among the Democratic candidates for statewide races. His filing reported more than 240 unique contributions, the vast majority of which were from individuals ranging from $4 to $5,000. Ivey reported 80 unique contributions, several of which were from PACs.
Her largest contribution was from Phillip McWane of Birmingham, who gave her campaign $25,000. Maddox's largest contribution, $15,000, came from Greenetrack in Eutaw, Alabama.
Ivey spent far more than Maddox, too, dolling out $262,058 in expenditures over the course of the last week. Her campaign spent more than $200,000 on advertising last week. Maddox, by contrast, reported spending $152,000 last week.
Maddox ended last week with $167,479.57 in his campaign account. Ivey had $288,586.96 in cash on hand.
Monday was the last day to register to vote with only 14 days remaining until the Nov. 6 general election.
Print this piece
Sessions attacks Tuberville's views on China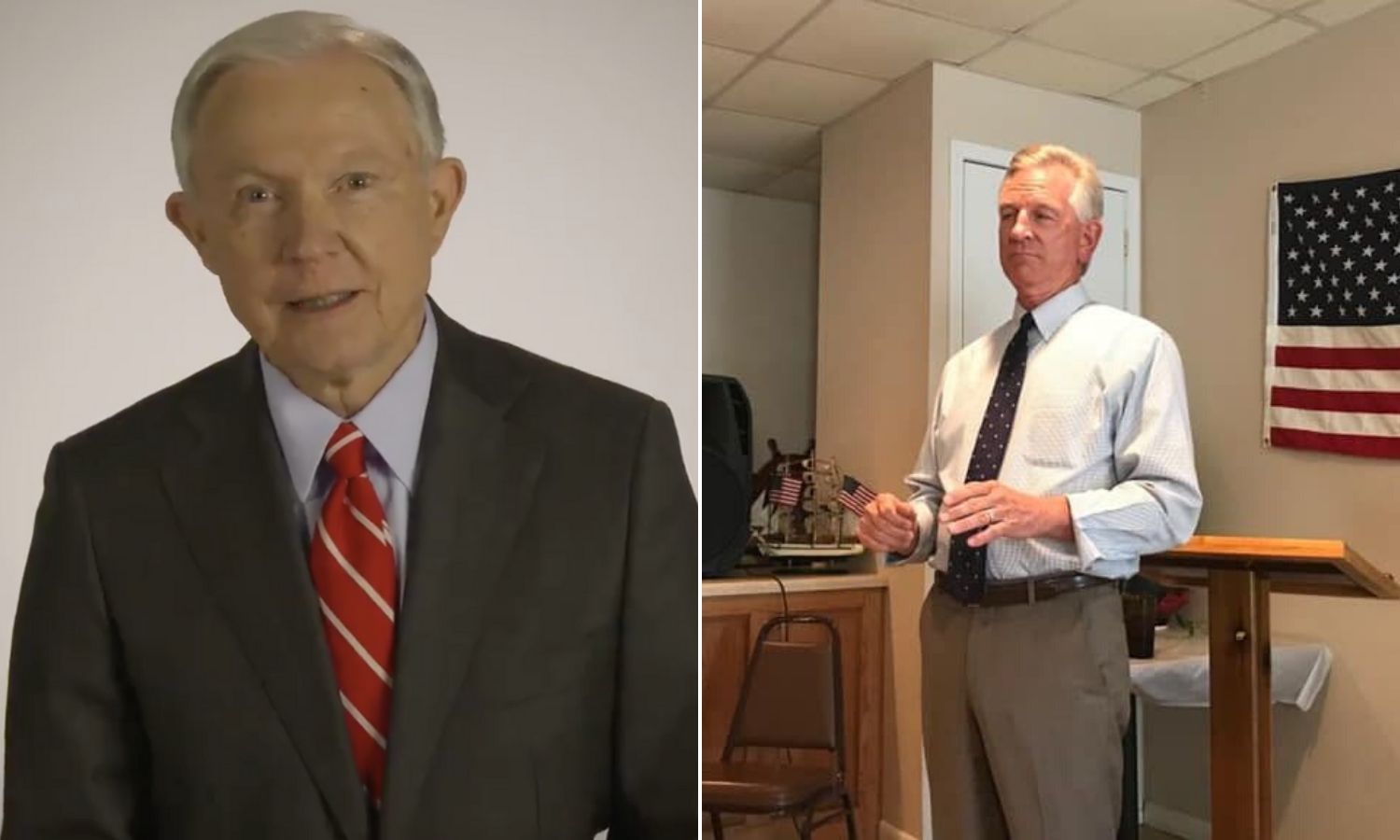 Former Sen. Jeff Sessions, R-Alabama, rolled out an ambitious, comprehensive plan to hold the Chinese government accountable for what Sessions called a cover-up of the coronavirus that has killed tens of thousands of people and devastated economies worldwide.
In an interview Thursday on the Matt & Aunie radio show on Talk 99.5 in Birmingham, for Auburn head football Coach and current GOP Senate candidate Tommy Tuberville expressed his views on China.
Matt Murphy asked: What do you see happening with China?
"Well, we can't worry about China right now…" Tuberville responded.
"You say you don't need to worry about China, but this came from China and our economy depends on China," Murphy asked on follow up. "Specifically how to overcome some of that dependence on Chinese goods and specifically in the pharmaceutical industry because right now we're dependent on the country that covered this up."
"Now we're seeing firsthand the results of letting everything go to China," Tuberville said. "The good thing about this is we'll have manufacturing come back and drugs and all those things….we're headed in that direction, just the simple fact that we can't control our own destiny. Everything's controlled by China. But that'll take care of itself."
During the show, Tuberville also characterized the Wuhan Virus, which has killed over 53,000 people and infected more than 1 million people across the globe, which then including over 1,300 people in Alabama, as "just a virus."
Jeff Sessions issued a statement critical of Tuberville on Friday in response.
"Amazingly, Tommy Tuberville said yesterday, 'We can't worry about China right now,"" Sessions quoted. "China is where the virus is from, and their deliberate lies hid the danger and resulted in a pandemic that never should have happened. We must take on China now and win, not run scared like Tommy Tuberville."
"There are over 1 million infected with the Wuhan Virus, and more than 1,300 in Alabama already," Sessions continued. "This is serious. But Tommy Tuberville said yesterday that 'this is just a virus.' What planet is he on? Tuberville is clueless. No wonder he's scared to debate me. We must stop relying on China for our critical medicines and equipment. I have a detailed plan to fix it. Amazingly, Tuberville also said yesterday, 'Everything's controlled by China, but that'll take care of itself.' Wrong! We must lead with action, this will not 'take care of itself.'"
On Thursday, a U.S. intelligence report claimed that China understated the damage that the coronavirus was doing in their country.
"Alabama's next Senator must be a leader who has the drive and determination to push a Congress that is too often unwilling to confront the critical issues of our time," Sessions continued. "I have proven my willingness and preparedness to lead from Day One. Tuberville is weak: all talk and no action."
Sessions is a former Senator, U.S. Attorney General, Alabama Attorney General, Chairman of the Alabama Republican Party, U.S. Attorney, asst. U.S. Attorney, and U.S. Army Captain.
The Republican primary runoff has been moved to July by Alabama Governor Kay Ivey (R) due to fears of the coronavirus. The virus is believed to have originated in Wuhan City, Hubei Province, China in late 2019.
As of press time, 10,943 Americans have died from COVID-19 including 53 Alabamians. 367,650 Americans have been diagnosed with COVID-19, including 2,006 Alabamians. At this point, only 240 Alabamians are confirmed hospitalized with COVID-19.
COVID-19 is the medical condition caused by a strain of coronavirus first identified late last year in Wuhan City, Hubei Province China, SARS-CoV-2. Since then it has spread across the globe infecting 1,346,566 persons that we are aware of killing 74,697 people.
The winner of the Republican primary runoff will then face Senator Doug Jones (D-Alabama) in the November election.
Print this piece