Opinion | Maddox accuses Ivey and staff of having used private email accounts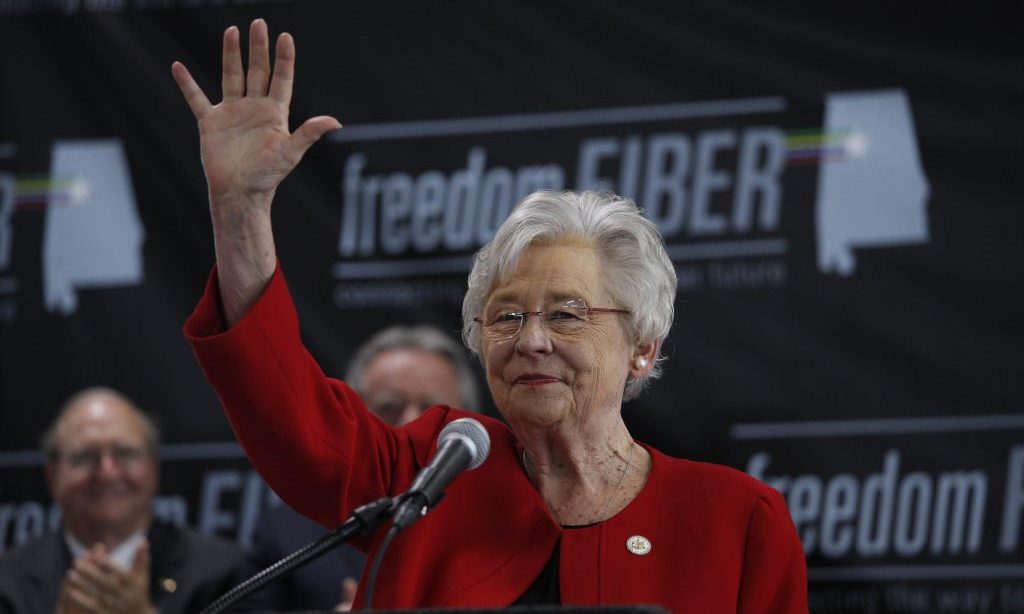 Walt Maddox (D) accused Kay Ivey and members of her Lieutenant Governor's staff of having used private email accounts.
Maddox claimed that according to records currently housed in the state archives, then Lt. Governor Ivey and members of her staff were using private email accounts on a regular basis and, in some cases, using those unofficial accounts to conduct state business.
"The discovery that Kay Ivey's staff used private email servers during a period of time when there are so many questions about what actually occurred in Colorado in 2015, is disturbing," Maddox said. "These private email servers are not available to be searched when a public records request is made, and that should be very troubling to the every Alabamian who wants open, honest government. This continues an unacceptable pattern of secrecy and non disclosure by Kay Ivey. Accordingly, In addition to the questions I requested Governor Ivey answer regarding allegations of misuse of law enforcement and potential cover-up, she should immediately, in the interest of full disclosure, take immediate steps to release all email records for the following accounts: [email protected], [email protected], [email protected], [email protected], [email protected], and unidentified account 'Susan Anthony'."
While Ivey was Lt. Governor, the state implemented the failed STAARS software system that in many cases left systems virtually inoperable. Many people in state government were using private email accounts to avoid the troubled state system. STAARS has since been discontinued. In the 2016 election, Hillary Clinton's use of a private email server while U.S. Secretary of State was raised as a political issue by Republicans because they contend that she jeopardized American intelligence assets and special operations. The state of Alabama does not do special operations missions or have a spy network to protect.
At a news conference last week, Walt Maddox raised questions about a brief illness that Ivey had while she was traveling on state business in Colorado three years ago.
Maddox is running for governor in one of the reddest states in the entire country. He is running against the third most popular governor in the entire country. On Friday, Ivey announced another record high employment report. Wages are soaring. Ivey has announced thousands of new jobs including: a new Mazda – Toyota assembly plant, a new Blue Origin rocket engine plant, and an Amazon distribution center. Maddox has been running on: expanding Medicaid, raising fuel taxes 12 cents a gallon, an agreement with the Poarch Creek Indians and a lottery while claiming to be a pro-life, pro-gun Democrat. It has not been working. Kay Ivey is up by as much as 20 points in recent polling and appears to be cruising to an easy victory, so the Maddox campaign is trying to go negative with allegations and speculation about conspiracy theories with just two weeks left to try to overtake the popular woman governor.
Maddox is the Mayor of Tuscaloosa. He is a former Alabama Education Association (AEA) Uniserve director.
The Ivey campaign has been emphasizing job growth, the economy and Ivey's efforts to increase pre-K classrooms and computer science classes.
Ivey is a former treasurer, a former Lt. Gov, and was elevated to governor in April 2017.
The general election will be held on November 6.
Remember to bring a valid photo ID to the polls.
Print this piece
Opinion | Facts are stubborn things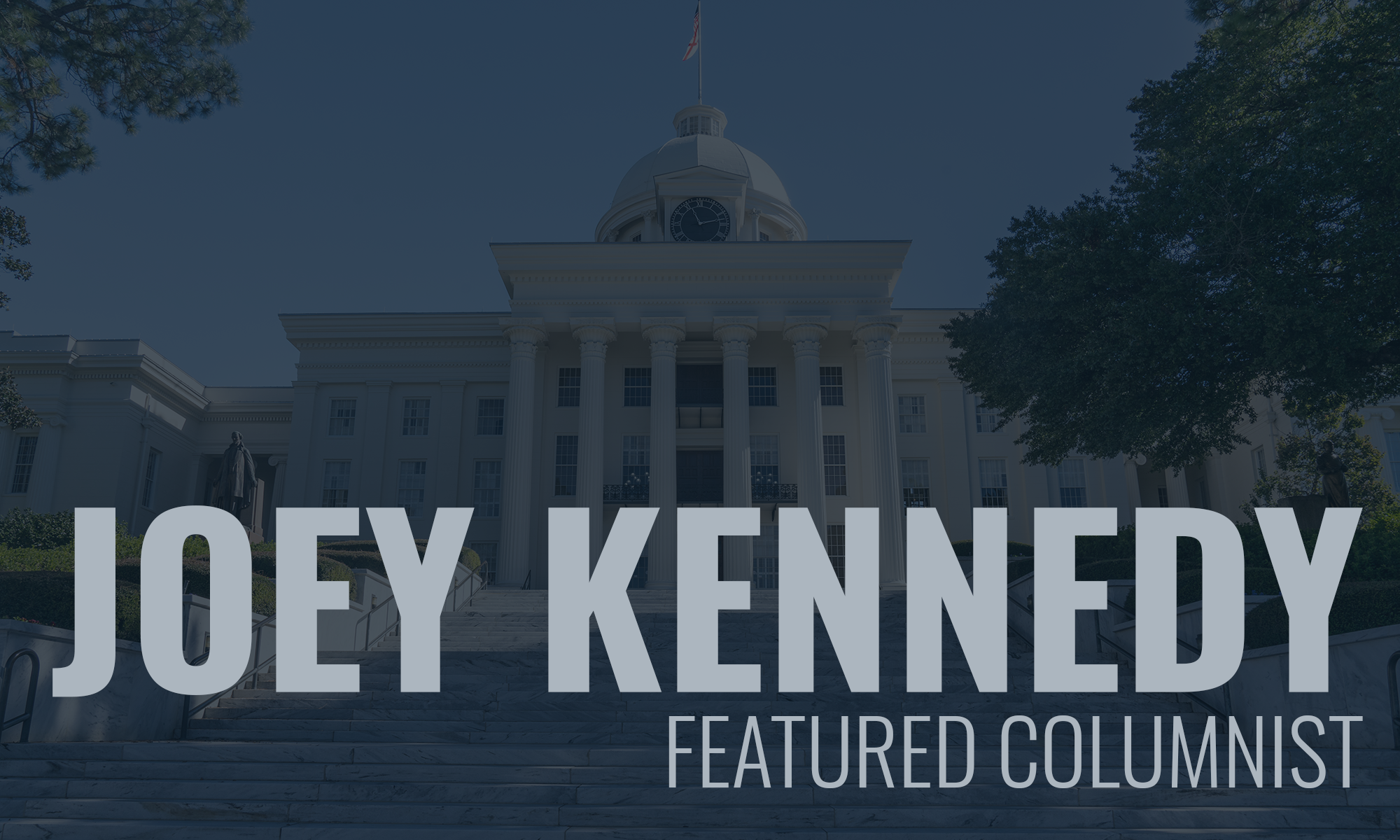 I'm in my 20th year of teaching in the English Department at UAB. I've never taught my primary discipline, journalism, and I really don't have much of a desire to, either.
Yet, in 2017, the leadership of UAB's University Honors Program asked me to be a part of their interdisciplinary faculty for the fall. UHP's fall semesters are themed, and that year, the first year of Donald Trump's term as president, the theme was appropriate: "Evidence and Belief in a Post-Truth Society." For UHP, I was a "communications" (journalism) professor. I taught with a scientist and public health professor, a religion professor, a philosophy professor, a literature professor and a psychology professor.
The students in this program – all 100-plus of them – are among the smartest students on campus. Needless to say, I was intimidated. For my first lecture before the students, I took a Xanax (it's prescribed because I do have anxiety sometimes). The Xanax didn't make me lecture better, but it made me not really care if I screwed up.
I'm sort of a one-trick pony – I teach and write in the only language I know: English. Here, you had neuroscience and biology and chemistry majors galore. And, yes, there were a few English and history and business and engineering students, too. Pretty much every discipline taught at UAB is represented in UHP, and certainly in its umbrella school, the UAB Honors College.
That fall went by quickly. I only took the Xanax for the first lecture. I settled into my groove pretty quickly. But when it was over, I ached for the continued intellectual stimulation I received as a teacher. I'm a lifetime learner, and that program taught me a lot. And I got to teach others a lot, too.
I thought it was a one-shot deal. Until, that is, the program's director, Dr. Michael Sloane, asked me to return in the fall of 2018 to direct the first-year students' literary analyses. And that fall, I was also asked to propose a UHP seminar class for the spring of 2020. I returned last fall to once again direct the first-year literary analysis. And I've been asked to return for first-year LAs again this coming fall.
This semester, I'm teaching the class I proposed, "Media and Social Justice." And I've already got another self-created UHP seminar class scheduled for next spring, "Media and War: Men and Women Making a Difference on the Front Lines."
Unlike my composition and literature classes in the English Department, these seminars have no template. I have to create the teaching as I go. Some days, I'm very confident; others not so much.
I divided the "Media and Social Justice" class into six two-week units: Nellie Bly (mental illness and investigative journalism), The Jungle (food safety and immigration), Jim Crow Lives (the civil rights era and voter suppression), #MeToo (sexual assault and harassment), Black Lives Matters (police and other shootings of people of color), and March for Our Lives (gun violence and sensible gun regulation).
These classes are limited to 16 honors students, but 19 students wanted in my "Media and Social Justice" class, so I have 19 students.
I teach these classes as a communications professor, not an English professor. I direct the literary analyses as a literature professor, not a communications professor.
We're covering historical topics, for sure, but also contemporary topics. It doesn't get any more current than Black Lives Matter, #MeToo, voter suppression, or March for Our Lives.
We don't just talk about the journalism around these topics, but also about other media. For example, I find protest songs for each topic. While it's not on our plate, did you know Trump has inspired a whole catalog of protest songs? Most every president inspires protest songs, though Trump has inspired an awful lot of them.
Maybe at some point, I'll create a "Media and Donald J. Trump" class. There is plenty of material.
The point, though, is that we all should be lifelong learners. I can't tell you how much I've learned from by English students and my honors students, how much the English faculty has taught me, and how much the faculty and directors of the University Honors Program have taught me.
That I get to return the favor by teaching these unique classes says a lot about UAB, and how it values critical thinking and learning.
I hope I never lose my enthusiasm for learning, or become too stubborn to change when the facts point toward another direction. That is our responsibility to the truth. I guess I am stubborn in one way: There are no alternative facts. Facts are truth, reality. The alternative is false, untruth, lies.
Readers, that's a fact, and like me sometimes, facts are stubborn.
Joey Kennedy, a Pulitzer Prize winner, writes a column every week for Alabama Political Reporter. Email: [email protected].
Print this piece