Opinion | Maddox accuses Ivey and staff of having used private email accounts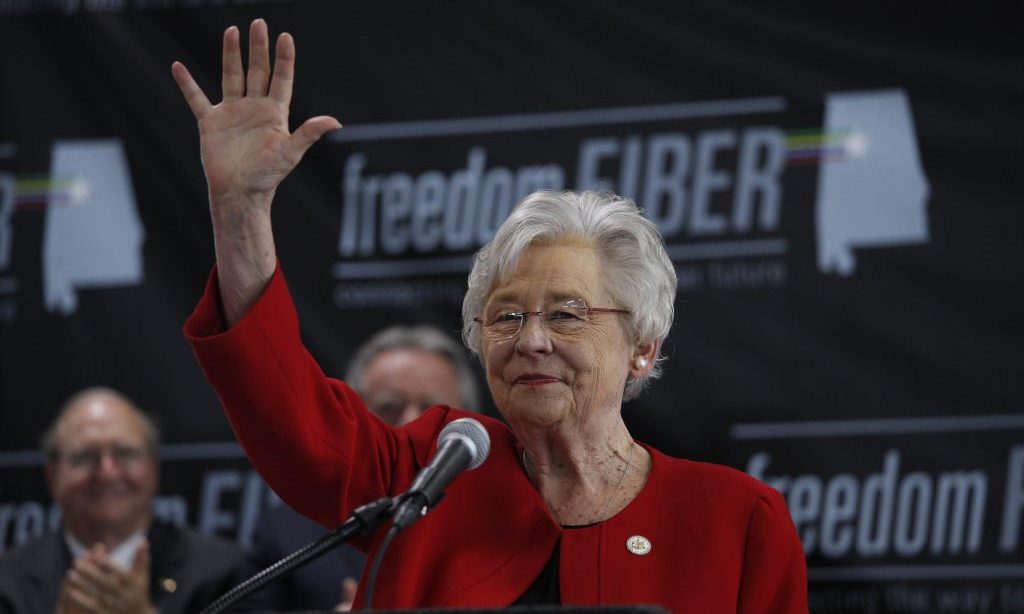 Walt Maddox (D) accused Kay Ivey and members of her Lieutenant Governor's staff of having used private email accounts.
Maddox claimed that according to records currently housed in the state archives, then Lt. Governor Ivey and members of her staff were using private email accounts on a regular basis and, in some cases, using those unofficial accounts to conduct state business.
"The discovery that Kay Ivey's staff used private email servers during a period of time when there are so many questions about what actually occurred in Colorado in 2015, is disturbing," Maddox said. "These private email servers are not available to be searched when a public records request is made, and that should be very troubling to the every Alabamian who wants open, honest government. This continues an unacceptable pattern of secrecy and non disclosure by Kay Ivey. Accordingly, In addition to the questions I requested Governor Ivey answer regarding allegations of misuse of law enforcement and potential cover-up, she should immediately, in the interest of full disclosure, take immediate steps to release all email records for the following accounts: [email protected], [email protected], [email protected], [email protected], [email protected], and unidentified account 'Susan Anthony'."
While Ivey was Lt. Governor, the state implemented the failed STAARS software system that in many cases left systems virtually inoperable. Many people in state government were using private email accounts to avoid the troubled state system. STAARS has since been discontinued. In the 2016 election, Hillary Clinton's use of a private email server while U.S. Secretary of State was raised as a political issue by Republicans because they contend that she jeopardized American intelligence assets and special operations. The state of Alabama does not do special operations missions or have a spy network to protect.
At a news conference last week, Walt Maddox raised questions about a brief illness that Ivey had while she was traveling on state business in Colorado three years ago.
Maddox is running for governor in one of the reddest states in the entire country. He is running against the third most popular governor in the entire country. On Friday, Ivey announced another record high employment report. Wages are soaring. Ivey has announced thousands of new jobs including: a new Mazda – Toyota assembly plant, a new Blue Origin rocket engine plant, and an Amazon distribution center. Maddox has been running on: expanding Medicaid, raising fuel taxes 12 cents a gallon, an agreement with the Poarch Creek Indians and a lottery while claiming to be a pro-life, pro-gun Democrat. It has not been working. Kay Ivey is up by as much as 20 points in recent polling and appears to be cruising to an easy victory, so the Maddox campaign is trying to go negative with allegations and speculation about conspiracy theories with just two weeks left to try to overtake the popular woman governor.
Maddox is the Mayor of Tuscaloosa. He is a former Alabama Education Association (AEA) Uniserve director.
The Ivey campaign has been emphasizing job growth, the economy and Ivey's efforts to increase pre-K classrooms and computer science classes.
Ivey is a former treasurer, a former Lt. Gov, and was elevated to governor in April 2017.
The general election will be held on November 6.
Remember to bring a valid photo ID to the polls.
Opinion | For Coach Tub, no thinking required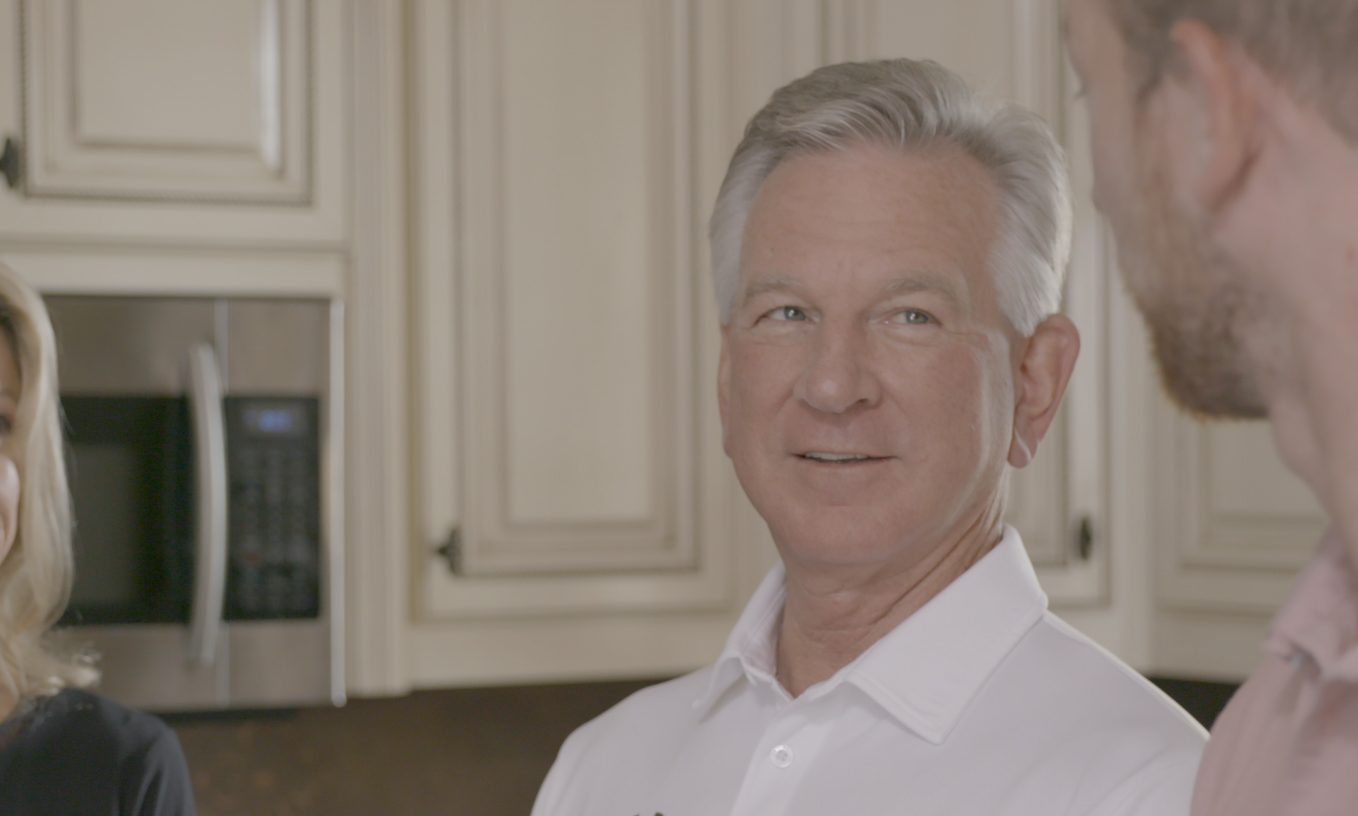 Has Tommy Tuberville ever had an original thought? It doesn't sound like it. Coach Tub basically spews Republican talking points and keeps his mouth firmly locked onto Donald Trump. He disrespects Alabama voters so much that he thinks that's all he needs to do to win a place in the U.S. Senate.
Tuberville recently addressed the St. Clair County Republican Party at its September meeting. As reported by APR, Tuberville is quoted as saying the following, and I'll offer a short rebuttal. I'm doing this because Tuberville is clearly afraid to death to debate his opponent, U.S. Sen. Doug Jones.
So here goes:
Tuberville: "America is about capitalism, not socialism. I think we are going to decide which direction we are going to go in the next few years."
Me: We decided which way we were going to go years ago, when the federal government started subsidies for oil and gas companies, farmers and other big industry and business. That, coach, is your so-called "socialism."
I'm not necessarily opposed to subsidies to boost business, depending on the cause, but I'm not going to let a dimwitted, know-nothing, mediocre, former football coach pretend we don't already have "socialism" in this country.  
What Tuberville really means is that he's against "socialism" like Medicare or Medicaid or Social Security or food assistance or health insurance. He's a millionaire already, so there's no need for him have empathy for or support a safety net for people who are less fortunate socially and economically. That's Tuberville's "socialism," and the Republican Party's "socialism," and Trump's "socialism."
That's a cruel, mean perspective that would cast aside the great majority of Americans for the rich (Tuberville, Trump) and connected and, where Trump is concerned, the fawning.
Tuberville: "I am not a Common Core guy. I believe in regular math. We need to get back to teaching history."
Me: I would love to ask Coach Tubby, one-on-one, exactly what he thinks "Common Core" is. I'll guarantee you he can't explain more than he already has. "I believe in regular math?" There is no other math. It's math. Does he think there's a math where 1+1=3? There isn't one. There are a variety of ways to teach math, but there's only math, not a "fake" math or a "Republican" math or a "Democratic" math or, God forbid, a "Socialist" math.
And when Coach Tommy said, "We need to get back to teaching history," one wonders if he's ever been into a classroom. We know more than a few of his former players weren't in many classrooms, if reports are correct. But they always played the game under his uninspired coaching.
Of course schools teach history.
The history Coach T. is talking about is Donald Trump's "white" history, the one we've been teaching in our schools forever. Not real history; you know, the one where the United States was founded as a slave-holding nation, where Native Americans were massacred and starved by the hundreds of thousands, where white supremacy was codified within our laws, where any color but white was subjugated. That history. The history that is finally fading away, so we can really see where we've been as a nation—so we know where, as a nation, we need to go.
Tuberville: Tuberville said he supports following the Constitution and appointing a replacement for Associate Justice Ruth Bader Ginsburg, who died Friday.
Me: Well, of course he does. Tuberville doesn't have an independent thought in his body, and Donnie told him this is what he's supposed to think. The big question: How much will a Senator Tuberville be able to function as a member of a minority party in the Senate — with no Papa Trump in the White House to tell him what to do?
Both scenarios are real possibilities, if not likelihoods.
There is no question that Doug Jones is far more qualified than Tuberville. Jones can work across the aisle, which will be vitally important if Democrats take control of the Senate. Jones has his own thoughts, which sometimes go against the Democratic Party's wishes. Jones is independent, smart and represents Alabama well.
Tuberville is a failed football coach who lives in Florida. That's about it.