Shelby, Jones press Commerce Department to enforce anti-dumping laws to protect American catfish farmers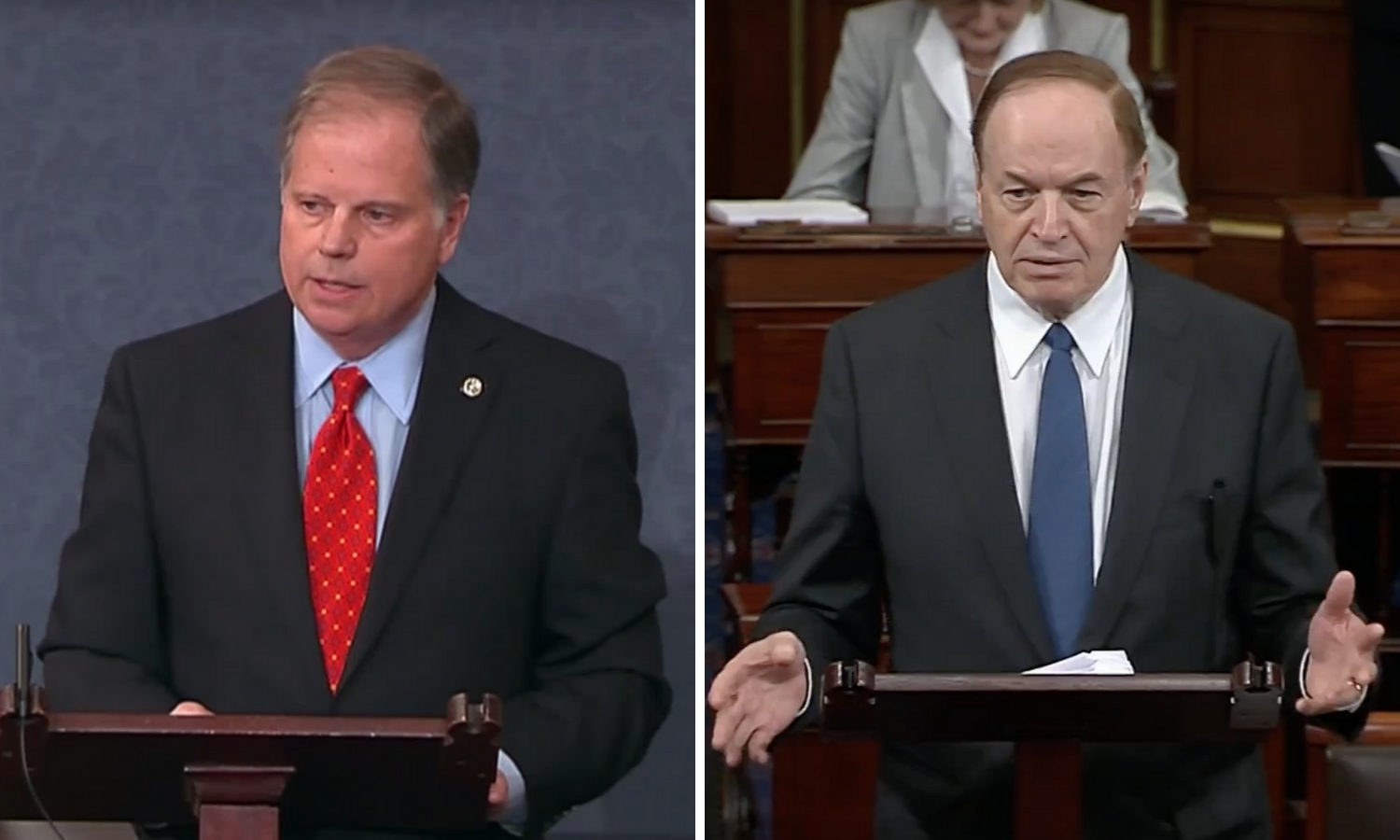 Alabama Senators Richard Shelby (R) and Doug Jones (D) were part of a group of eight U.S. Senators calling on Commerce Secretary Wilbur Ross to implement U.S. antidumping laws strongly and impartially to ensure U.S. catfish producers are competing on a level playing field.
Sens. Jones and Shelby joined Senators Cindy Hyde-Smith (R-Mississippi), Roger Wicker (R-Mississippi), John Boozman (R-Arkansas), Bill Cassidy (R-Louisiana), Tom Cotton (R-Arkansas), and John Kennedy (R-Louisiana) raised what they believe to be serious concerns over recent deferential actions by International Trade Administration (ITA) toward a Vietnamese catfish exporter, the Hung Vuong Group, which the Senators say could affect the critical process to determine whether Vietnam continues to violate U.S. antidumping laws.
---
SEE MORE: Read the letter.
---
"We are troubled by this series of events, as in recent years Commerce has consistently found significant dumping by Vietnamese fish fillet exporters, and has determined repeatedly that many exporters have been uncooperative in responding to the Department's questionnaires," the Senators wrote. "The decision by Commerce to consent to a Vietnamese Embassy official's request to allow uncooperative Vietnamese parties to impede your Department's proceeding with further delays will have a catastrophic effect on the domestic industry. Our catfish farmers rely on strong enforcement of U.S. antidumping laws to ensure they can compete on a level playing field."
"Vietnamese respondents or any other parties that fail to comply with requests for timely and accurate information, do not deserve more favorable treatment than U.S. catfish producers," the Southern Senators wrote. "We hope your Department will remain committed to strong implementation of U.S. antidumping laws, and that procedural rules will be applied to all parties in an impartial manner."
The Senators argue that ITA, a Commerce Department agency, in recent months has deviated from standard practices to grant the Hung Vuong Group (HVG), a leading Vietnamese exporter, extensions to provide evidence of its compliance with U.S. antidumping laws. The Senators charge that the agency actions contradicted its own earlier actions to reject incomplete HVG data and to apply standard dumping margins to HGV products.
Since 2003, ITA has found that frozen fish fillets from Vietnam have been sold in the United States at less than fair market value, resulting in economic damage to U.S. catfish producers.
The Senators also met with USDA Food Safety Inspection Services (FSIS) Administrator Carmen Rottenberg recently to receive an update on her agency's catfish inspection program for both domestic and foreign products.
The Senators point out that FSIS inspections in FY2017 and FY2018 resulted in more than six million pounds of catfish being rejected for not meeting U.S. food safety standards. As the FSIS has worked to fully implement the inspection program, the number of eligible exporters has dropped from more than 90 in 2017 to 27 in 2018.
The Senators wrote, "To express serious concern over a recent action by the International Trade Administration to reverse an earlier decision in the antidumping proceeding involving frozen fish fillets from the Socialist Republic of Vietnam. This reversal will adversely impact catfish farmers and processors in our states, and is inconsistent with this Administration's commitment to strong enforcement of U.S. trade laws."
"We have been informed that an official from the Embassy of Vietnam met with Commerce Department officials on May 15, 2018," the Senators stated. "The following week, Commerce reversed its decision and allowed HVG to refile its untimely response. Commerce then compounded the negative effect of its decision on American catfish farmers by extending the deadline for its preliminary finding, allowing HVG more time to justify the data in its late filing. As a result, HVG received a preliminary finding of no dumping."
"As Commerce officials travel to Vietnam in the near future to verify HVG reported data, we respectfully request that you strongly urge them to conduct this verification rigorously, and not tolerate further delays or obstruction from HVG or other Vietnamese officials," the Senators asked.
94 percent of American catfish is raised in Mississippi, Alabama, Arkansas, and Louisiana. Sixty to seventy percent of the catfish sold in the U.S. is imported, much of it from Vietnam.
Print this piece
Alabama may need 2,500 more ventilators. It's having to compete to get them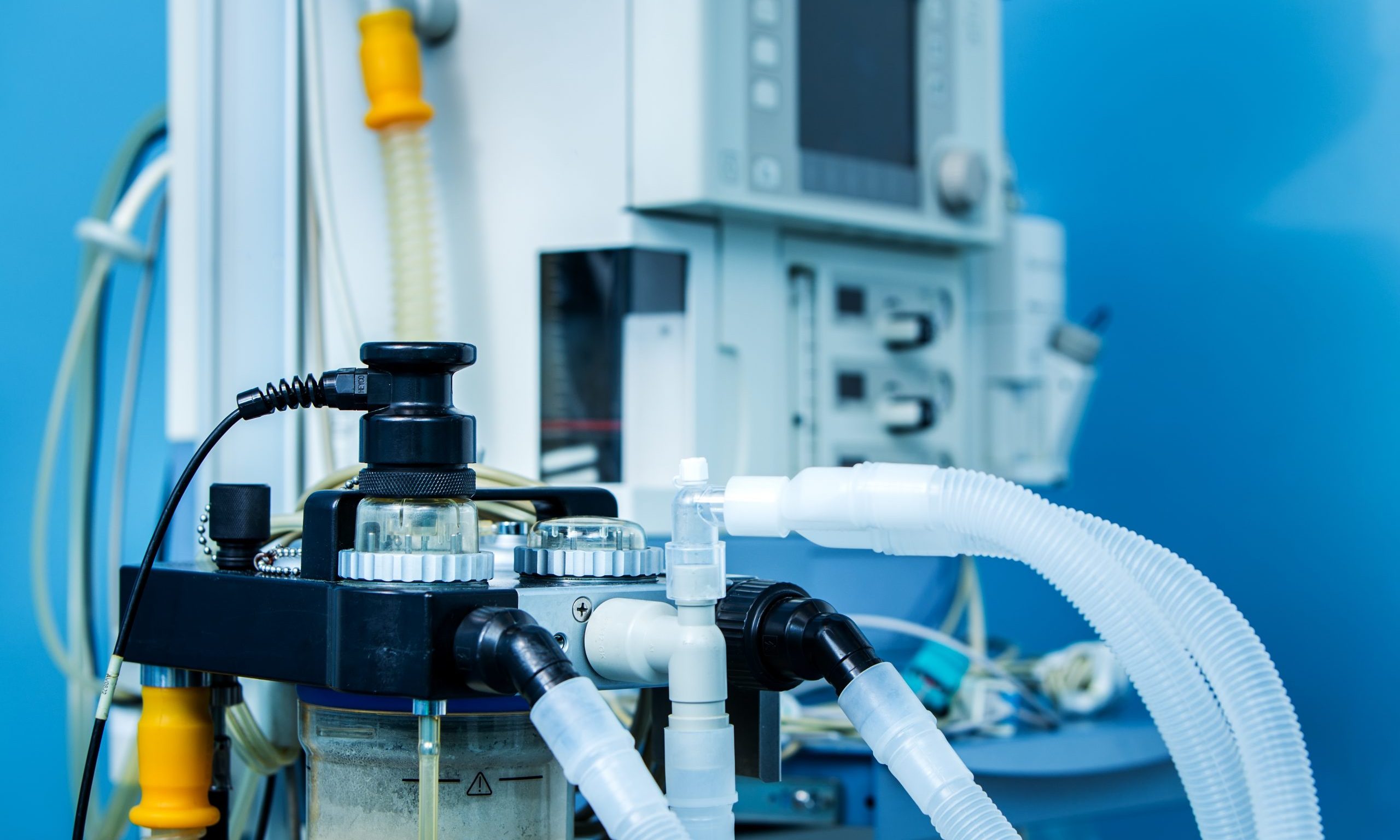 Alabama may need 2,000 more ventilators than it has, and it's being forced to compete with other states to get them on the private market.
State Health Officer Dr. Scott Harris said Friday that the Alabama Department of Public Health is attempting to source its own ventilators as a number of hospitals in the state are already struggling and asking for more.
The state requested 500 ventilators from the federal government through the Department of Health and Human Services and the national strategic stockpile. It asked for 200 of them to be delivered urgently.
"HHS has indicated that they're not going to fulfill that anytime soon because they're still taking care of places like New York City," Harris said in an interview with APR.
When Alabama nears an expected surge — say 72 hours before hospitals are expected to be overwhelmed with patients requiring life support — they may be able to make the extra ventilators available.
So Alabama, like a number of states, is being forced to try to source ventilators on its own through the private market, where hundreds of hospitals, all the other states and other countries are trying to do the same.
Harris said he signed a purchase order Thursday for 250 more ventilators.
"We're waiting to see, and then there are others that we're waiting to hear from," Harris told APR. "We're doing our best to try to source these in any way that we can."
"We're attempting to source those ourselves, but as you know, all the states are looking to source their own and in some measure competing with each other," he said a press conference Friday evening when Gov. Kay Ivey announced a shelter in place order.
Alabama Sen. Doug Jones said Thursday that Alabama will likely make additional requests, but there are only 10,000 ventilators in the national stockpile and in the U.S. Department of Defense surplus. And with every other state in the country also requesting these supplies, the federal government has said that states should not rely on the national stockpile to bolster their ventilator capacity.
By Friday, nearly 1,500 people were confirmed positive with the virus. At least 38 have died. Dire models from the Institute for Health Metrics and Evaluation at the University of Washington — models that influenced the state's decision to issue a stay-at-home order — project that by mid-April, Alabama could have a massive shortage of ventilators and hospital beds.
"The timeline I think makes sense and the time when we're expected to have a surge is the part that was most useful to us," Harris said. "We've been trying very hard to get an order in place with regards to this surge that we expect to happen."
The model estimates that Alabama could have a shortage of 20,000 hospital beds, 3,900 intensive care beds and more than 2,000 ventilators.
At least 3,500 ventilators would be needed at the peak of the COVID-19 outbreak in mid-April, according to the IHME model. Last month, Alabama Hospital Association President Donald Williamson said the state has a surge capacity of about 800.
The same model projects that about 5,500 people could die from COVID-19 in Alabama by August. However, the model is live and is regularly adjusted. Earlier this week, it suggested that 7,000 people could die by August.
Harris said the state, over the past couple of weeks, has added a few hundred additional ventilators to its capacity by converting anesthesia machines and veterinary ventilators for use on those infected with the coronavirus.
"Yet, even with adding all of those ventilators, going up by a few hundred units, which means to tell you that we're still using around the same percent of all of our ventilators even though the number [of ventilators] is going up," Harris said. "So we know that there are more patients on ventilators."
The state health officer said some hospitals in the state are already struggling but others are cooperating to share resources.
"They are really working hard to make sure that they have what they need, and we're trying very hard, along with the governor's office, to make sure that Alabama has enough inventory," Harris said.
Print this piece