NASA's Bridenstine visits United Launch Alliance rocket factory in Decatur
NASA Administrator James Frederick "Jim" Bridenstine held a roundtable discussion Thursday with United Launch Alliance (ULA) and NASA officials after touring ULA's massive rocket factory in Decatur. Bridenstine then addressed the media.
Reporters asked about the Space Launch System.
"We are not going to abandon it," Bridenstine said. "We are behind schedule and over cost; but NASA builds big things. This is the largest most powerful rocket ever built. We are doing things that on one has ever done before. We are even having to invent things."
SLS, now under development, is the most powerful rocket ever built, able to carry astronauts in NASA's Orion spacecraft on deep space missions, including to the moon, an asteroid and ultimately on a journey to Mars.  Thousands of Alabamians are working on building, managing, and designing the SLS.
Bridenstine said that it is hard, but that NASA does the hard stuff. This is an important part of making America great.
The Marshall Space Flight Center in Huntsville has been designing and managing the SLS system. Part of the upper stage of the SLS will be built by ULA.
The NASA Administrator said that we will return to the moon within ten years and this time we won't just walk around, plant a flag, and not return for fifty years. Instead we will have a permanent lunar presence with robots, rovers, and humans working and living on the moon. Bridenstine said that there is a lot of frozen water on the from.
From the moon we go to Mars.
Bridenstine said that within ten years there will be three or four private company owned space stations with people working, living and doing research in space.
NASA is also designing its own smaller space station.
The United Launch Alliance is preparing for America's return to human spaceflight. A ULA Delta V rocket will launch the Boeing Corporation's Starliner space craft into space starting in 2019 allowing NASA to send astronauts to the International Space Station without having to ride with the Russians.
"We are all pretty excited to build it," ULA CEO Tory Bruno said. Bruno showed Bridenstine the manned vehicle. Its almost ready to go.
The first launch will be unmanned.
Bridenstine said that the relationship with the Russian space agency has been very mutually beneficial and he hopes that it continues, with Americans still going into space on Russian rockets but that now we will also have an American human space flight capability. Bridenstine praised the Russian Soyuz module which has not had an accident on a manned mission, since 1983 and no one was harmed then.
Bridenstine praised the people of Alabama and their enthusiasm for space exploration. "I wish every state shared that."
Bridenstine also praised the Alabama Congressional Delegation. Everyone in the Alabama delegation cares strongly about space. Bridenstine said that Senate Richard Shelby, the Chairman of the Senate Appropriations Committee feels strongly about space and added that Shelby was a friend. He also praised Congressmen Robert Aderholt and Mo Brooks for their enthusiasm about space.
Bridenstine said that he wanted to use more open architecture so that other companies and even other countries could also participate in future space exploration.  He also praised the creation of the Space Council by President Donald J. Trump (R).
ULA spokes woman Jessica Rye told the Alabama Political Reporter that the Delta rockets use Russian rocket engines; but that the new ULA Vulcan Centaur rockets will use engines built by Blue Origin at their new Huntsville factory.
Congressman Mo Brooks, R-Huntsville, told reporters that he told NASA Administrator Bridenstine, "The more missions that they give us the lower the cost per mission."
Bridenstine, until his confirmation by the Senate in April, represented Oklahoma's 1st Congressional District. He is a U.S. Navy veteran who flew E-2C Hawkeye aircraft off of the carrier U.S.S. Abraham Lincoln. He flew combat missions in both Iraq and Afghanistan. He later transitioned to flying the F-18 Hornet. He spent years in the Navy where he made 333 carrier landings. After leaving the Navy, Bridenstine served as the executive director of the Tulsa Air and Space Museum & Planetarium.
He has experience in real estate and ranching as well as a degree from Rice and a Masters in Business Administration from Cornell. In 2012 he was promoted to Lt Commander in the U.S. Navy Reserve while flying missions in Central and South America in the war on drugs. Bridenstine most recently served with the 137th Air Refueling Wing of the Oklahoma Air National Guard, flying with an MC-12 squadron stationed in Oklahoma City. He was elected to Congress in 2012. It was a very controversial appointment because there were concerns that appointing a Congressman as NASA Administrator would politicize NASA.
NASA is very important to Alabama economically.
Congresswoman Martha Roby, R-Montgomery, wrote in February, "NASA's Marshall Space Flight Center in Huntsville is very important to our state's economy. Marshall supports approximately 22,000 jobs in Alabama and provides $3.8 billion in economic impact. On top of this, more than half of Marshall's contracts are sourced in-state, yielding an additional $1.4 billion in economic activity."
Inmate assault injures two St. Clair prison correctional officers
The assaults happened at approximately 7:30 p.m. and both officers were taken to a local hospital and treated for those non-life-threatening injuries.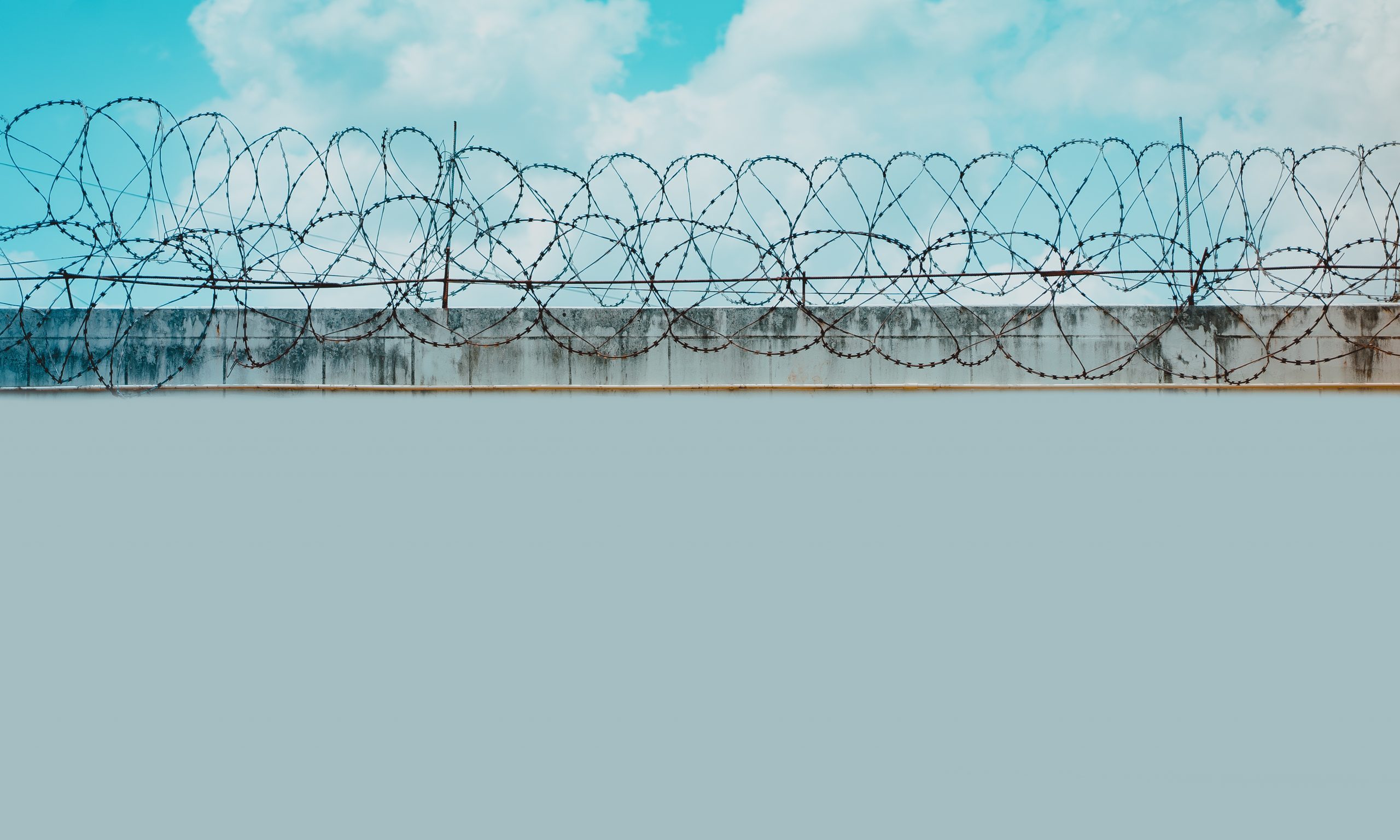 Two correctional officers at St. Clair Correctional Facility were injured in an inmate-on-officer assault on Monday, the Alabama Department of Corrections confirmed to APR.
Among the two officers who sustained non-life-threatening injuries was a basic correctional officer (BCO), a position created in May 2019, who are not Alabama Peace Officers Standards and Training Commission (APOST) certified and who have some limitations on working directly with inmates without correctional officers present.
The other officer injured was a full correctional officer, Alabama Department of Corrections spokeswoman Samantha Rose told APR in a message Friday. The assaults happened at approximately 7:30 p.m. and both officers were taken to a local hospital and treated for those non-life-threatening injuries and subsequently released, according to Rose.
"The ADOC condemns all violence in its facilities, and the actions taken by the inmate against ADOC staff are being thoroughly investigated," Rose said. "As the investigation into this incident is ongoing, we cannot provide additional detail at this time. More information will be available upon the conclusion of our investigation."
The ADOC created the new basic correctional officer position to bolster the state's woefully understaffed prisons. The creation of the position was also at the suggestion of experts ordered by a federal court to study the department's staffing problems, ADOC attorneys wrote to the court in a filing in 2019.
The ongoing lawsuit is over the state's handling of mental health in prisons.
The Southern Poverty Law Center and the Alabama Disability Advocacy Program filed the 2014 suit arguing the state was indifferent to the health of inmates dying by suicide in greater and greater numbers.
Attorneys for the plaintiffs in June argued that ADOC was far behind on the court-ordered hiring new additional officers. It has been more than two years since U.S. District Judge Myron Thompson ordered the Alabama Department of Corrections to hire an additional 2,000 correctional officers by 2022.
U.S. District Judge Myron Thompson in a previous opinion wrote that prison understaffing "has been a persistent, systemic problem that leaves many ADOC facilities incredibly dangerous and out of control."
"Taken together, ADOC's low correctional-staffing level, in the context of its severely overcrowded prisons, creates a substantial risk of serious harm to mentally ill prisoners, including continued pain and suffering, decompensation, self-injury, and suicide," Thompson's previous opinion continued.
The SPLC in court filings late last year expressed concern over the use of basic correctional officers in Alabama's overcrowded and understaffed prisons. ADOC attorneys have argued to the court, however, that BCO's are adequately trained to do their jobs and are needed for the department to hire the necessary number of officers per the court's timeline.
In a court filing on Thursday, attorneys for the plaintiffs asked the court not to again delay site visits to Alabama prisons by two experts who are tasked by the court to determine which positions should be filled by correctional officers and which by BCO's and which by another new position, called cubical correctional officers, who are to have no direct interaction with inmates.
Those visits were to begin in May, but both parties in the suit agree to wait due to the COVID-19 pandemic and the threat it posed to the experts, who are particularly vulnerable to the disease due to "age and other factors," according to court records.
Both parties again agreed to postpone those visits in June for those same reasons, those records show. ADOC seeks a third extension but attorneys for the plaintiffs argue that the experts can visit the prisons while keeping themselves, prison staff and inmates safe from harm of COVID-19 and that thousands of employees and contractors enter Alabama prisons daily.
The plaintiff's attorneys argue in the court filing that the expert guidance is needed because ADOC wishes to use BCO's and cubical correctional officers to comply with the court-ordered hiring of additional staff by Feb. 20, 2022.
"Ensuring adequate staffing is of upmost importance to address the constitutional violations underlying mental health care within ADOC," the plaintiffs' attorneys wrote to the court Thursday.
ADOC in May was employing 494 BCO's, a 57 percent increase in the number of BCO's employed in Oct. 2019, according to ADOC's staffing numbers. The number of correctional officers working in Alabama prisons fell by two percent during that time, dropping from 1,319 to 1,287.