Brooks supports Trump's use of the military on the border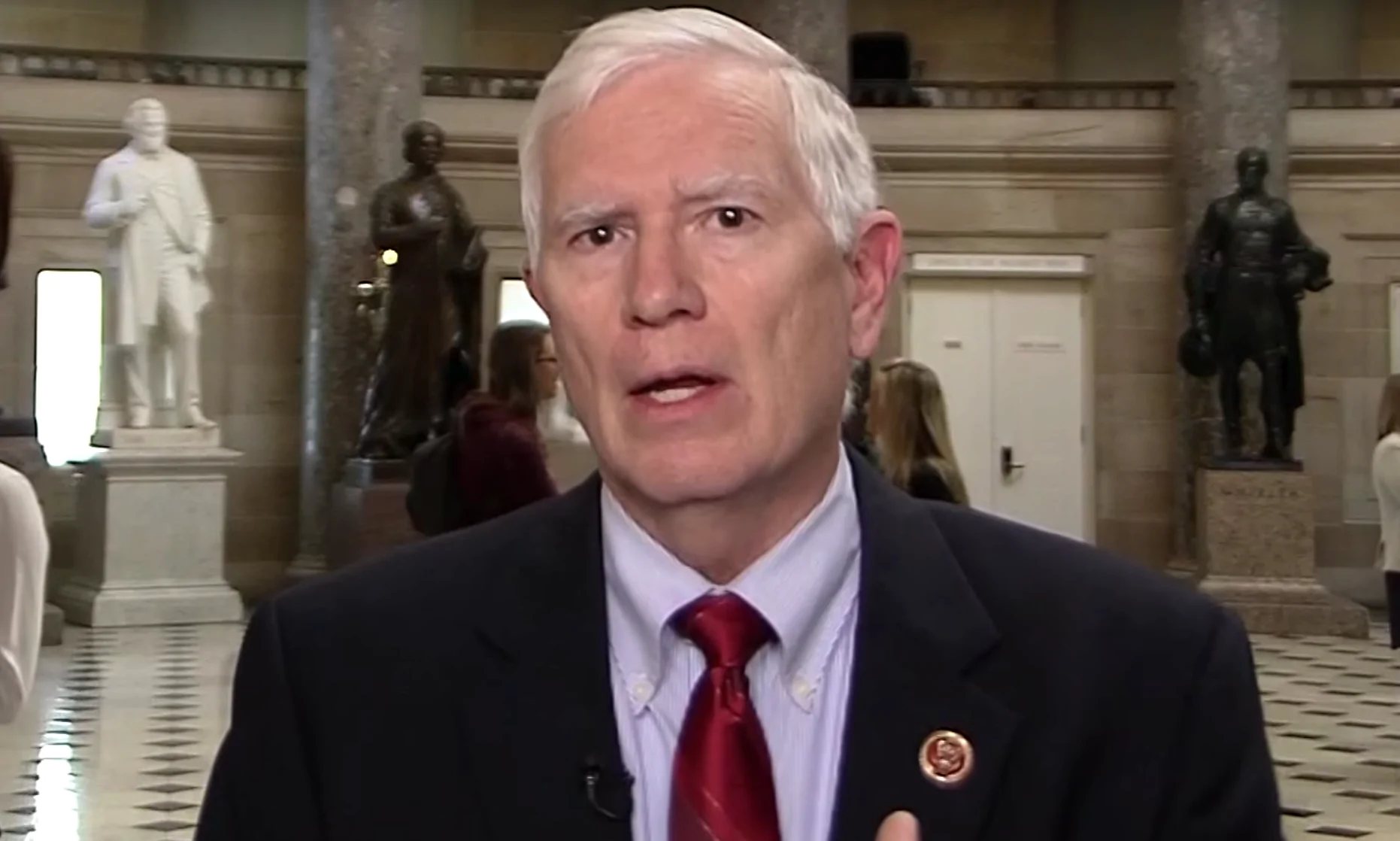 U.S. Rep. Mo Brooks, R-Huntsville, expressed support for President Trump's decision to deploy the armed forces to defend the United States' southern border against a caravan of thousands of Central Americans who openly declared that they seek to illegally cross America's southern border.
"I fully support President Trump's use of any and all means, including America's military, to protect and secure America's borders from a mob of 10,000 foreigners arrogantly marching with impunity to illegally cross into America," Brooks said in a statement. "President Trump's use of military force to protect America's southern border is mandated by the commander-in-chief's oath of office and Constitutional duties."
"Open borders Democrats betray America by obstructing attempts to secure our border," Brooks said. "In 2016, Sixty-three million Americans voted to secure America's borders. Yet, for partisan, political reasons open borders Democrats support illegal immigration and defend people hell bent on invading our country."
"This caravan of invaders must be stopped," Brooks concluded. "There is no justifiable reason to accept false claims of asylum or allow illegal entry into America. America's use of military force sends an unmistakably strong message to the world that our borders must be secure and America's sovereignty will be respected and upheld."
The new Mexican President offered the Central American marchers asylum in Mexico; including benefits but they rejected the Mexican offer.
A week ago today, on Thursday, October 18, President Trump promised to call upon the military to stop the caravan of foreigners from illegally entering America,
President Trump said on Twitter, "I am watching the Democrat Party led (because they want Open Borders and existing weak laws) assault on our country by Guatemala, Honduras and El Salvador, whose leaders are doing little to stop this large flow of people, INCLUDING MANY CRIMINALS, from entering Mexico to U.S………In addition to stopping all payments to these countries, which seem to have almost no control over their population, I must, in the strongest of terms, ask Mexico to stop this onslaught – and if unable to do so I will call up the U.S. Military and CLOSE OUR SOUTHERN BORDER!……The assault on our country at our Southern Border, including the Criminal elements and DRUGS pouring in, is far more important to me, as President, than Trade or the USMCA. Hopefully Mexico will stop this onslaught at their Northern Border. All Democrats fault for weak laws!"
CREDO Mobile opposes sending troops to the border.
In response to reports that Defense Secretary Jim Mattis plans to send 800 or more troops to the U.S.-Mexico border CREDO-Action released a statement.
"Sending troops to the U.S./Mexico border is a desperate political stunt designed to energize Trump's anti-immigrant supporters in advance of the midterm elections," said CREDO Action Co-Director Heidi Hess. "The caravan is in no way a threat and Sec. Mattis should be refusing to use U.S. military personnel as political props in Trump's war on immigrants. All Americans should be concerned about Trump's increasingly frantic attempts to stir up animosity and incite violence against people of color, the media and his political opponents."
CREDO Mobile is part of CREDO Action, a social change network of over five million activists, sending tens of millions of petition signatures and hundreds of thousands of phone calls to decision-makers each year. CREDO Action members also participate in meetings, protests and other direct action for progressive change. CREDO normally supports Democratic candidates and Progressive causes.
Monday, the Pentagon reported that the 800 troops were already on the border to support the border patrol.  An additional 200 troops will arrive Monday night and a total of 5,200 troops will be sent to the border over the course of this week.
Brooks represents Alabama's Fifth Congressional District. He is seeking in his fifth term in the House of Representatives. Brooks faces retired Huntsville City Attorney Peter Joffrion (D) in the November 6 general election.
Saban tries to save the college football season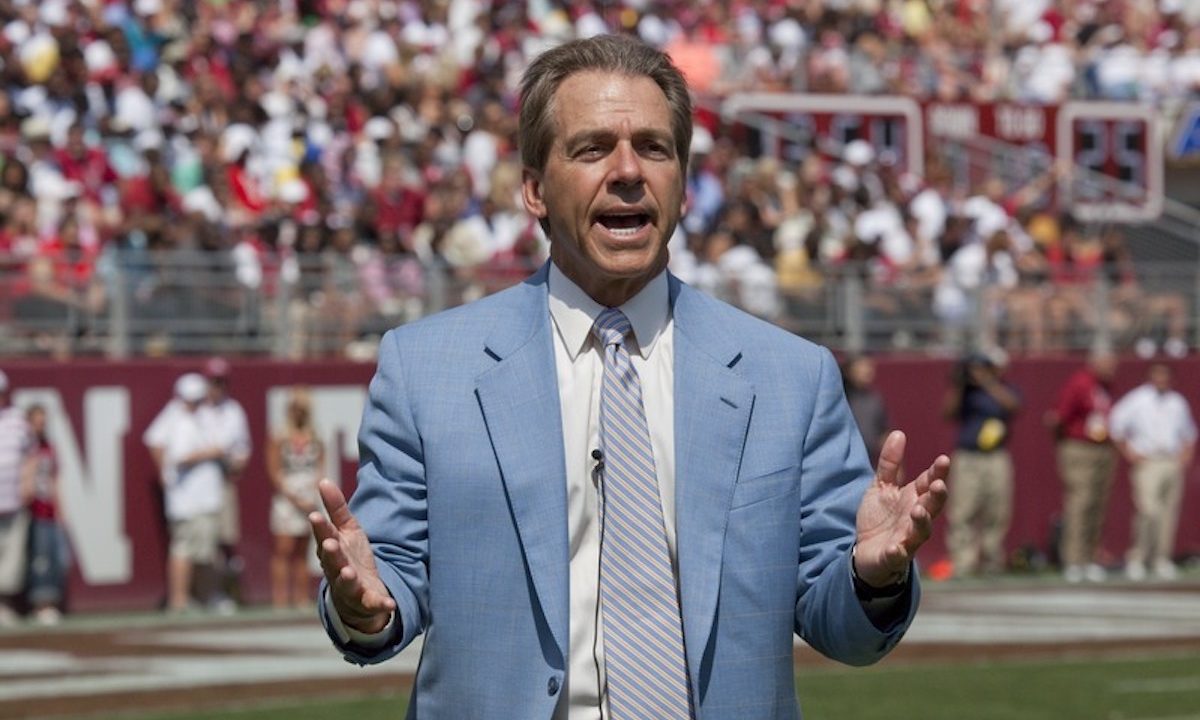 University of Alabama head football coach Nick Saban said Monday that he wants to play the 2020 season for the players.
"I want to play, but I want to play for the players' sake, the value they can create for themselves," Saban told ESPN. "I know I'll be criticized no matter what I say, that I don't care about player safety. Look, players are a lot safer with us than they are running around at home. We have around a 2 percent positive ratio on our team since the Fourth of July. It's a lot higher than that in society. We act like these guys can't get this unless they play football. They can get it anywhere, whether they're in a bar or just hanging out."
Saban's comments came on a day when the very future of the 2020 season was on the brink.
The Mountain West Conference announced that it was suspending all sports indefinitely due to the coronavirus. Hundreds of college football players have taken to Twitter and social media begging the powers that be not to kill this season. They were joined by Saban and other prominent figures in the sport including Michigan head football coach Jim Harbaugh, Clemson quarterback Trevor Lawrence and even President Donald Trump.
"The student-athletes have been working too hard for their season to be cancelled. #WeWantToPlay," Trump said on Twitter supporting a statement by Lawrence.
The student-athletes have been working too hard for their season to be cancelled. #WeWantToPlay https://t.co/lI3CCKZ4ID

— Donald J. Trump (@realDonaldTrump) August 10, 2020
Some conferences had already made up their minds to punt on the season.
"Nothing is more important than the health and well-being of our students, student-athletes, coaches, faculty, staff and overall communities," said Dr. Mary Papazian, chair of the MWC board of directors. "Through the hard work of many over the past several months, the conference made every effort to create an opportunity for our student-athletes to compete, and we empathize with the disappointment this creates for everyone associated with our programs. The best interests of our students and student-athletes remain our focus and we will persist in our efforts to forge a viable and responsible path forward."
A decision to postpone or cancel the 2020 college football season could come as early as this week. A growing tide of voices are calling for the cancelation or postponement of the college football season.
ESPN's Heather Dinich reports that this is based on what the athletic conferences are hearing from their medical advisory boards about the long term effects of COVID-19.
College presidents are very concerned that COVID-19, while rarely fatal in college students, can leave survivors with heart issues that may well be long-lasting. The mother of one Indiana player reported that her football player son contracted coronavirus while on campus for pre-season for strength and conditioning training. Her son developed symptomatic COVID-19 that included breathing difficulties. Now he is over COVID-19 but has heart inflammation that jeopardizes his playing career and perhaps even his long-term health.
There is a similar situation with a Major League Baseball player who had COVID-19 and now has heart inflammation, which doctors say can be a side effect of contracting COVID-19. More than half of college football players are Black, a demographic that has seen the highest rate of severe outcomes from COVID-19 including death.
The University of Louisville recently had to cancel all football activities on campus when a group of football players, in violation of the coronavirus social distancing protocols, attended a party on campus and 30 players tested positive for the coronavirus.
A number of college football players have contracted the virus including at the University of Alabama, Auburn University and Clemson.
The presidents are concerned about the long-term health effects of COVID-19 on college athletes as well as the rest of the student body, faculty and staff. They are also concerned about the schools' legal liability if they don't do everything in their power to fight the spread of the virus — and canceling fall sports is arguably necessary to fight the spread of the virus.
Congress failed to pass legislation that would have given schools and employers liability protection from COVID-related lawsuits.
The Mid-American Conference (MAC) and South West Athletic Conferences (SWAC) — which includes Alabama A&M and Alabama State — have already voted to postpone fall sports to Spring. The MAC decision puts pressure on the other Division 1 Football Bowl Series schools to also postpone or cancel the season. The University of Connecticut has already canceled its 2020 football season, the first Division 1 school to make that decision. Others could follow.
On Tuesday, the Big 10 Conference presidents will meet on possibly postponing the 2020 season to December or later. The PAC 12 conference college Presidents will also meet to discuss the possibility of postponing or canceling all fall sports. A number of PAC 12 players have come out vocally expressing concerns about the safety of playing the sport during the global pandemic.
The Big 10 and PAC 12 are two of the "Power Five" conferences along with the SEC, the Big 12 and the ACC. If either the Big 10 or PAC 12 were to postpone or cancel the football season, it would be difficult for the other schools to continue without them, though most conferences have already adopted a 10-game, conference-only season.
Alabama and Auburn are members of the SEC.
The Power Five conference commissioners met on a conference call Sunday night to prepare a recommendation on how to proceed if the presidents decide that playing sports in the fall is an unnecessary risk. They were unable to reach a decision on whether that recommendation should be to play the 2020 fall sports in the spring or to cancel fall sports altogether as spring sports, including baseball and softball, were canceled last spring.
The commissioners of the SEC and ACC both released statements saying that they are moving forward to play. It is highly possible that some of the Power Five conferences will play this fall and some will play in the spring. How this would affect the college postseason is still unclear.
"The college football season should be canceled; it should be canceled today," said ESPN sports commentator Stephen A Smith on Monday. Smith cited a lack of leadership looking out for the health of college athletes in college football.
ESPN college football analyst Kirk Herbstreit had already predicted that the sport could not be played this year due to athlete safety. There is a growing consensus in both the medical and academic community that this may be the case.
A decision by the PAC 12 on Tuesday could start a domino effect that will lead to the cancelation or postponement of all fall sports.
Some analysts have expressed skepticism that the 2020 and 2021 football seasons could both be played in the 2021 calendar year and even that the COVID risk will be less in the spring than it is now.
The SEC had already reduced the season from 12 games to 10 and postponed the start of the football season to Sept. 26. SEC football players were already supposed to be in camp preparing for the fall season, but the conference has postponed the start of football practices to August 17.
The Alabama High School Athletic Association at this point still plans to play high school fall sports including football.