Doug Jones, equal pay activist Lilly Ledbetter endorse Alli Summerford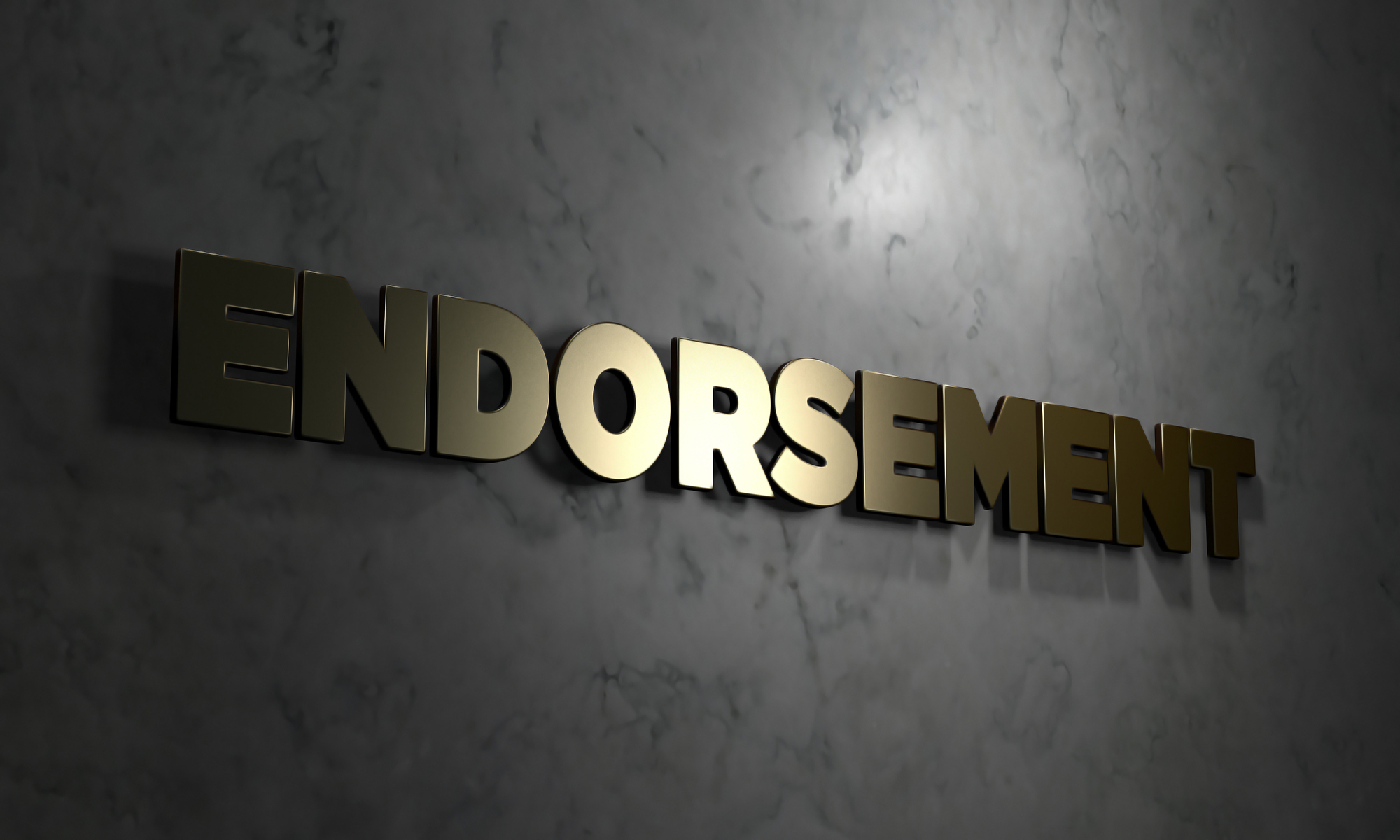 U.S. Sen. Doug Jones, D-Alabama, endorsed state House candidate Alli Summerford (D) in a new video released a week ahead of the election.
In the video, Senator Jones notes that Summerford would represent his home district, District 48: "That's my district, so it's important to me to have the right representative in there," said Senator Jones. "For too long, Alabama has stayed at the bottom of the heap on so, so many things that are important to you and your family."
"I am honored to receive Senator Jones's endorsement," said Summerford. "It was Senator Jones's call for a return of common sense and decency to our politics that inspired me to run for office. I believe that his call is more important now than ever, and I believe the people of District 48 will answer that call on November 6."
Thursday, Summerford received the endorsement of equal pay activist Lilly Ledbetter. Summerford is running to represent District 48 in the Alabama House of Representatives.
Ledbetter is a former Goodyear employee who claims that she was paid less than her male peers, because she was a woman. Ledbetter sued claiming discrimination. Goodyear ultimately won the case that went all the way to the U.S. Supreme Court, though federal legislation was passed due to Ledbetter's efforts.
Ledbetter endorsed Summerford in a letter/
"The letter recounts Ledbetter's fight to receive equal pay for equal work at a Goodyear plant in Gadsden. That fight, though lost in the U.S. Supreme Court, ultimately resulted in the federal Lilly Ledbetter Fair Pay Act, which became law in 2009," the Summerford campaign wrote.
"I know what it is like to fight long battles against entrenched opposition in the hopes of building a better, fairer world," notes Ledbetter. "On November 6, we have the opportunity to take another huge step to improve the lives of women and men throughout Alabama and throughout the United States."
In Ledbetter's letter, she notes that Alabama is one of only two states that does not have an equal pay law.
"I believe that women like Alli Summerford, who is running for State Representative in Alabama House District 48, will bring energetic, commonsense leadership to our government," said Ledbetter.
District 48 includes portions of southeast Jefferson and northwest Shelby County and includes the communities of Vestavia Hills, Liberty Park, Cahaba Heights, Brook Highland, and Mountain Brook.
Summerford is the first Democratic candidate for District 48 in well over a decade. She has focused her campaign on the issues of education and healthcare.
"I want to see a better Alabama, and that looks like education that works for our kids, healthcare that serves all of our citizens" said Summerford in one of her videos.
Summerford is the founder and owner of Dandelion Marketing, which develops web sites and internet marketing programs for small to mid-sized businesses and organizations.
Summerford has served on a number of community boards. She is a member of St. Luke's Episcopal Church. She has a bachelor's degree and a Master's degree in Business Administration from the University of Tennessee at Knoxville. She was a commercial real estate broker in Memphis.
While in southern Illinois, she served on the board of The Women's Center (the local women's shelter) where she negotiated a new location in Carbondale. In Alabama, she supported the Emmet O'Neal Library Children's Department as a member of the Women's Committee of 100 and represented Alabama on an International Rotary exchange trip to France (she speaks French). Summerford is a founding member of the Mountain Brook Track Club boosters. Her son is a Junior at Mountain Brook High School.
Summerford is challenging incumbent Jim Carns, R-Vestavia Hills. Carns is the former Co-Chair of Donald Trump's Alabama campaign and is a former Jefferson County Commissioner. He is Chairman of the Jefferson County Legislation Committee in the Alabama House of Representatives.
Democrats are targeting seats held by Republican incumbents in suburban Birmingham. The Jefferson County Democratic Party hopes to seize control of the Jefferson County legislative delegation and are also targeting incumbents Sheriff Mike Hale, Commissioner Joe Knight, and District Attorney Mike Anderton as well as the last Republican judges.
The election is Tuesday, November 6.
ACLU joins lawsuit over Alabama voting amid COVID-19 pandemic
The lawsuit was filed on behalf of several voters who are at greater risk from complications or death due to COVID-19. 
The American Civil Liberties Union and its Alabama chapter have joined in a lawsuit attempting to make it easier for some voters to cast their ballot during the COVID-19 pandemic.
The American Civil Liberties Union and ACLU of Alabama joined in the lawsuit filed in May by the NAACP Legal Defense and Educational Fund, Southern Poverty Law Center and Alabama Disabilities Advocacy Program against Gov. Kay Ivey and Secretary of State John Merrill. 
The U.S. Supreme Court in a 5-4 decision last week blocked U.S. District Judge Abdul Kallon's order that would have allowed curbside voting statewide and waived certain absentee ballot requirements for voters in at least Jefferson, Mobile and Lee Counties.
The lawsuit was filed on behalf of several voters who are at greater risk from complications or death due to COVID-19. 
The lawsuit was also brought on behalf of People First of Alabama, Greater Birmingham Ministries, the Alabama State Conference of the NAACP and Black Voters Matter Capacity Building Institute.
With the Supreme Court's decision, voters in the upcoming July 14 Republican runoff election will have to submit a copy of their photo ID and have either two adult witnesses sign their absentee ballot requests or have it notarized. 
"Alabama is in the middle of a deadly and ongoing pandemic but is refusing to take common-sense steps to protect the public's health and their right to vote for all elections in 2020. That's why we are taking legal action," said Alora Thomas-Lundborg, senior staff attorney with the ACLU's Voting Rights Project in a statement. 
"In the midst of an out-of-control pandemic, Alabama officials should be doing everything they can to ensure that all voters have a safe, fair, and equal opportunity to cast a ballot. Instead, officials have chosen politics over public health and safety. They are fighting to make it harder to cast a ballot and have that ballot counted. This litigation is crucial to ensure safe, fair, and equal opportunity to vote," said Randall Marshall, executive director of the ACLU of Alabama, in a statement.
"As we head into preparations for the November general election with COVID-19 cases rising in Alabama, it is critical that our election officials take seriously the protection of voters, poll workers, and our democracy," said Caren Short, senior staff attorney for SPLC in a statement. "In this critical election season, we are grateful to have Black Voters Matter Capacity Building Institute, the ACLU, and the ACLU of Alabama join this effort to ensure that every voter is heard. No voter should have to choose between exercising their fundamental right to vote and their health or the health of a loved one."
Deuel Ross, NAACP's Legal Defense Fund senior counsel, said in a statement that over the July 4th weekend, Alabama reported nearly 5,000 new coronavirus cases.
"Yet, state leaders insist on enforcing draconian restrictions on in-person and absentee voting that no other state finds necessary to combat the almost nonexistent issue of voter fraud," Ross said. "These restrictions are needless in normal circumstances. They are deadly in a pandemic. At trial in September, we will work to make sure that state leaders comply with their constitutional duty to protect the rights and safety of all voters."
In a Tweet on July 2, Alabama's Secretary of State John Merrill expressed gratitude for the Supreme Court's decision. 
"With the news that we have received a Stay in this process, I am excited that the United States Supreme Court has ruled in favor of those who believe in strict interpretation of the Constitution and has decided to grant the Stay and not endorse legislating from the bench," Merrill said in the tweet.