Deer with Chronic Wasting Disease found in Pontotoc County, Mississippi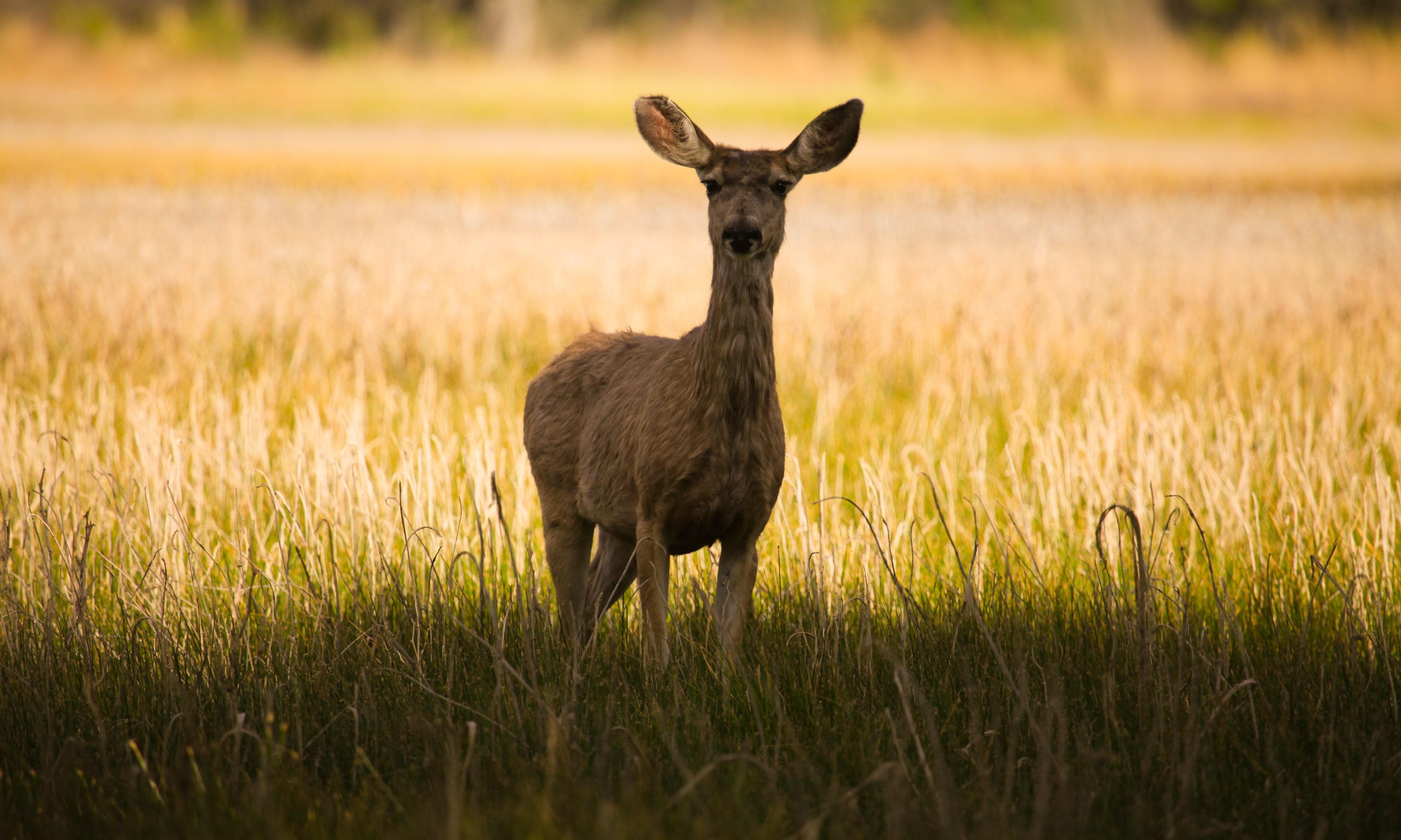 Wednesday, the Alabama Division of Wildlife and Freshwater Fisheries (WFF) received confirmation from the Mississippi Department of Wildlife, Fisheries and Parks (MDWFP) that a white-tailed deer from Pontotoc County, Mississippi, tested positive for Chronic Wasting Disease (CWD). CWD is the most devastating disease facing the deer population today.  Alabama has 1.75 million deer.  Currently the state is CWD free; but this latest CWD positive deer is the closest that the disease has gotten to the state.  Mississippi was CWD free until this summer.
The MDWFP reports that an emaciated 1.5-year-old, free-ranging male white-tailed deer was euthanized on October 8, 2018. The deer's behavior appeared abnormal. The sample was confirmed CWD-positive by the National Veterinary Services Lab in Ames, Iowa, on October 30, 2018. This is the second case of CWD documented in Mississippi.
Alabama's WFF has tested nearly 8,000 deer since 2002 and has not detected CWD within Alabama.
As part of WFF's CWD Strategic Surveillance and Response Plan, WFF will increase its CWD surveillance sampling efforts beyond typical surveillance rates in those counties within the 50-mile radius of the Pontotoc County CWD-positive white-tailed deer. These counties include Franklin, Lamar, and Marion counties.
Additional samples for these counties including, but not limited to, voluntary samples from hunter-harvested deer as well as focused efforts on road kills and abnormally behaving deer.
CWD is a neurodegenerative disease found in most deer species, including moose, elk, mule deer and white-tailed deer. It is infectious and always fatal. It is part of a group of diseases known as transmissible spongiform encephalopathies and is similar to mad cow disease in cattle and scrapie in sheep. These diseases cause irreversible damage to brain tissue that leads to neurological symptoms, emaciation and death of the animal.
Deer infected with CWD can become emaciated, lethargic, have abnormal behavior, and show gradual loss of bodily functions. Other signs include excessive salivation, loss of appetite, progressive weight loss, excessive thirst and urination, and drooping head/ears.
Because it is a prion disease, contact with the spinal and brain tissue of a deer carcass can spread the disease to uninfected deer. To prevent the spread of the disease into Alabama it is now forbidden to import the complete carcasses from members of the cervid family (deer, elk, moose, caribou, etc.) from any other state and Canada.
The rules requires that hunters should completely debone the animal and remove and dispose of any brain or spinal tissue from skull plates, raw capes and hides before returning to Alabama. Those skull plates must be free of any brain or spinal cord material. Velvet-covered antlers are also included in the prohibited materials. Root structures and other soft tissue should also be removed from all teeth. Finished taxidermy products and tanned hides are not affected by the ban.
Overhunting resulted in the near extinction of deer in Alabama by 1905, when there were less than 2,000 deer living in the state, until the state of Alabama and a collection of private landowners in south Alabama stepped in to protect the species.  The wolf, bison, elk, cougar, passenger pigeon were all wiped out in Alabama by overhunting.  From those humble beginnings, the Alabama Conservation Department, restocked the rest of the state, with most of the restocking done in the 1950s and 1960s.
This is currently bow season for deer in Alabama.
Slow absentee voting in Tuscaloosa sparks outrage, possible legal action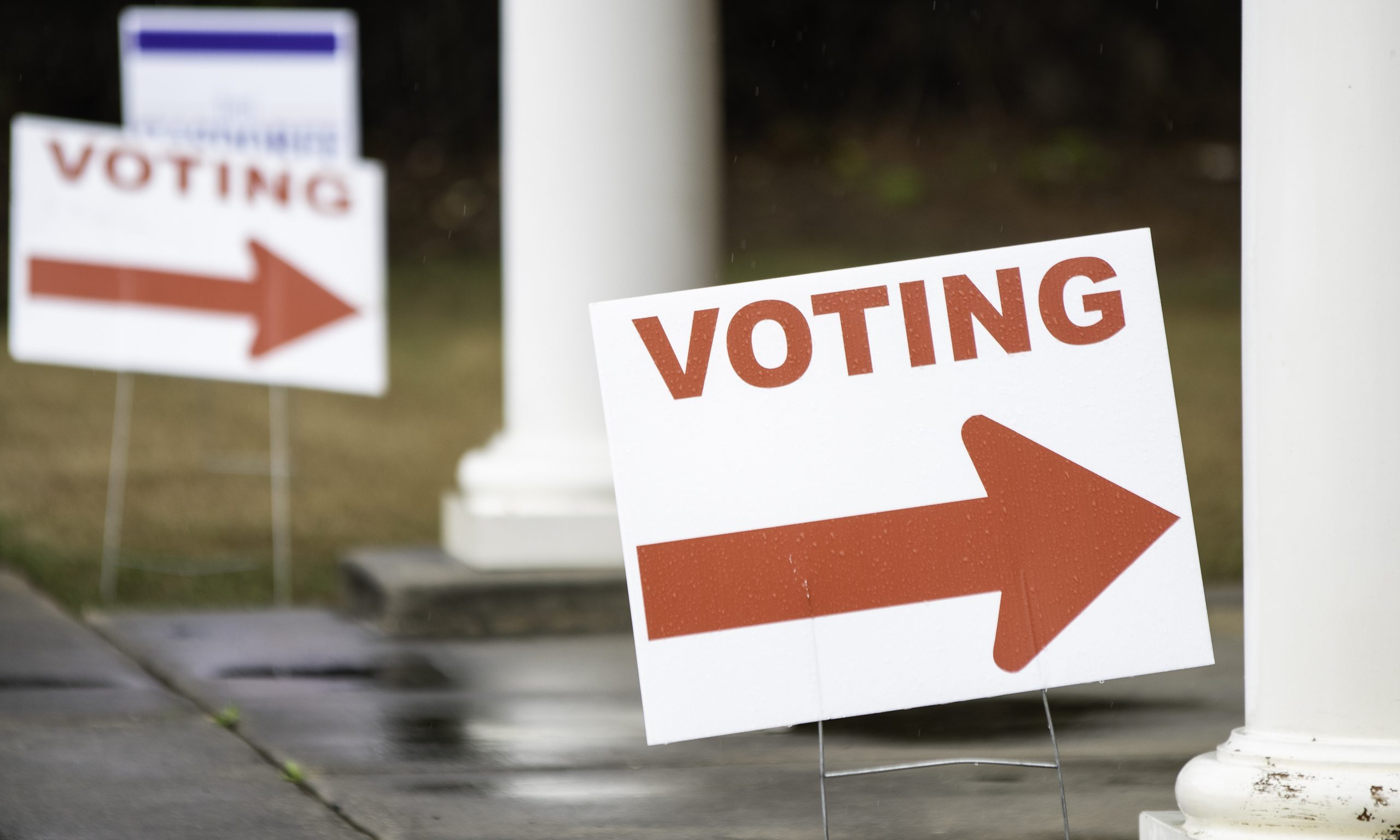 Long lines and slow absentee ballot processing in Tuscaloosa County have left voters outraged and the Doug Jones campaign threatening legal action. 
On Wednesday, Jones' campaign attorney, Adam Plant, sent a letter to Tuscaloosa County Circuit Clerk Magaria Bobo, outlining a number of issues with ongoing absentee voting and promising to take legal action if Bobo doesn't improve the process on the final day, Friday. Among the issues documented by Plant were incredibly long lines that left some voters waiting more than five hours and an inefficient process that managed to take in fewer than 100 absentee ballots in six hours. 
Additionally, Plant noted that Bobo has hired her family members to help process absentee ballots and at least one family member had made disparaging remarks on social media about voters. 
"You and those acting on your behalf are suppressing the vote of qualified Alabama voters," Plant wrote in the letter. "If you are unable or unwilling to execute your duties competently, and allow Tuscaloosa voters to exercise their voting rights without undue burdens, we will take further action."
In an interview with the Montgomery Advertiser on Wednesday, Bobo noted that her office had received more than 13,000 requests for absentee ballots — a remarkable uptick from the 3,000 or so her office usually receives — and there had been problems in managing that number of ballots while also adhering to social distancing guidelines within the office. 
However, as Plant's letter notes, the massive increase in absentee ballots for this election shouldn't have been a surprise. Also, Secretary of State John Merrill had made additional funds available to absentee managers to facilitate hiring extra staff, purchasing additional computers and staying open longer hours to accommodate the anticipated increase. 
In a press release on Wednesday, the Alabama Democratic Party criticized Bobo and her family members, and the release included screenshots of Facebook posts from Bobo's daughter lashing out at voters who complained about the long wait times. 
"No voter should have to wait in line for hours to exercise their rights," said ADP executive director Wade Perry. "We should leverage every tool we have to make voting easier, not harder. Also, it should go without saying that election workers should not insult the very people they are employed to serve. If Ms. Bobo is incapable of processing voters quickly, someone else needs to do the job."