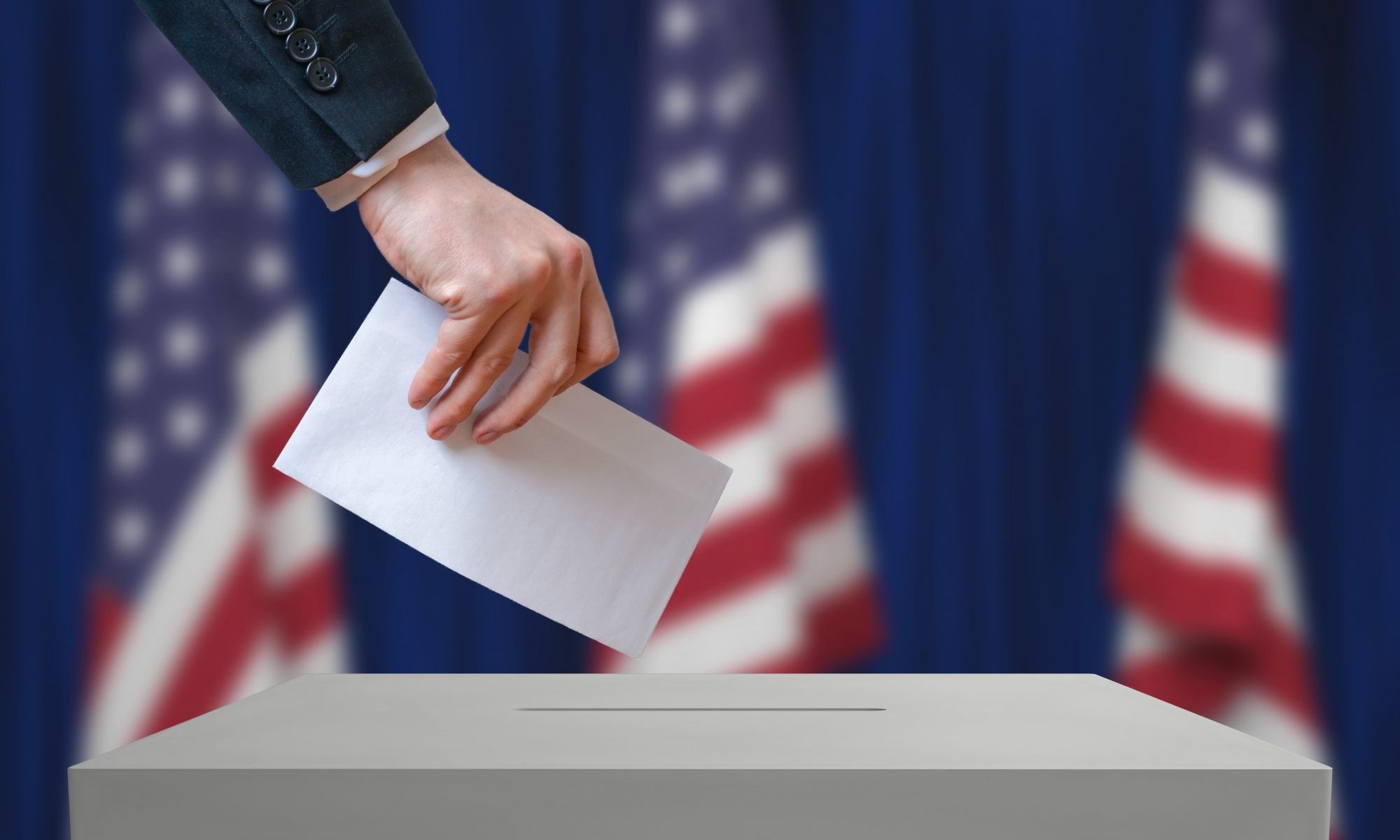 The general election is today. If you want to have any say in Alabama's government going forward, your time is now.
Polls will open across the state this morning at 7:00 a.m. and close at 7:00 p.m. tonight.
Republican Governor Kay Ivey is seeking another four years as Alabama Governor. Ivey says that she has "steadied the ship" and points to Alabama's record high employment numbers and recent economic growth as reasons for her election.
The Democratic nominee is Tuscaloosa Mayor Walter "Walt" Maddox who is running as a pro-life pro-gun Democrat. Maddox is promising to expand Medicaid and push the legislature to pass a constitutional amendment allowing a lottery and a raise in fuel taxes to pay for road and bridge construction.
Most of the other statewide offices are also on the ballot.
State Representative Will Ainsworth (R) is running against Dr. Will Boyd (D) for Lieutenant Governor.
Attorney General Steve Marshall (R) faces Joseph Siegelman (D) for Attorney General.
Secretary of State John Merrill (R) is being challenged by Heather Milam (D).
Auditor Jim Zeigler (R) faces challenger Miranda Karrine Joseph (D).
Associate Supreme Court Justice Tom Parker (R) faces Jefferson County Circuit Judge Robert S. Vance Jr. (D) for Chief Justice of the Alabama Supreme Court Justice.
Jay Mitchell (R) faces Donna Wesson Smalley (D) for Associate Justice of the Alabama Supreme Court.
Incumbent Jeremy Oden (R) faces Cara McClure (D) for Public Service Commissioner.
Incumbent Chris "Chip" Beeker (R) faces Kari Powell (D) for Public Service Commissioner.
There are a number of statewide races where no Democrat qualified thus the Republican nominee will appear on the ballot with no opponents.
All seven congressional seats are on the ballot; but only the six Republican incumbents have opponents.
Terri Sewell, D-Selma, has no opponent in Congressional District Seven.
In Congressional District One incumbent Bradley Byrne (R) faces Robert Kennedy Jr. (D).
In Congressional District Two incumbent Martha Roby (R) faces Tabitha Isner (D).
In Congressional District Three incumbent Mike Rogers (R) faces Mallory Hagan (D).
In Congressional District Four incumbent Robert Aderholt (R) is being challenged by Lee Auman (D).
In Congressional District Five incumbent Mo Brooks (R) faces challenger Peter Joffrion (D).
In the Sixth Congressional District incumbent Gary Palmer (R) is being challenged by Danner Kline (D).
All the seats in the Alabama legislature are on the ballots. Republicans currently have super majorities in both houses of the Alabama legislature. They are facing stiff challenges in several districts.
There are also state school board races on the ballot today.
There are also numerous local offices including: Sheriff, District Attorney, county commissioner, coroner, probate judge, revenue commissioner, circuit judge, district judge, school board, school superintendent, etc. on the ballot.
The deadline to make application for an absentee ballot has passed. That was Thursday, November 1, 2018.
All outstanding Absentee ballots must be postmarked or hand delivered by today, November 5, 2018, to the Absentee Election Manager's office in each county.
Remember that in order to participate in any Alabama election you must be a registered voter. The deadline to register for this election is already passed. That was Monday, October 23.
You must also have a valid government issued photo ID in order to participate. If you do not have a photo ID you can obtain a free voter-ID from your Board of Registrars office or by contacting the Alabama Secretary of State's office.
In order to vote on the day of the election you must go to your assigned polling place. To learn which polling location go to the Secretary of State's website.
There is no early voting in Alabama or electronic voting.
Print this piece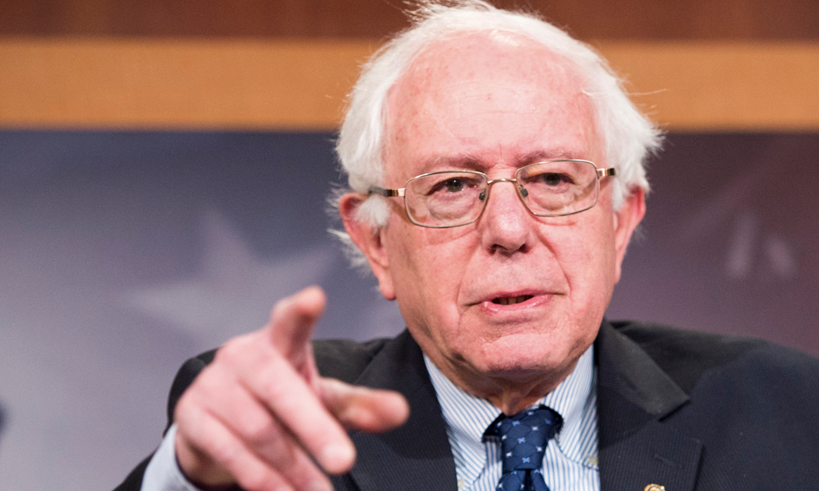 Saturday, U.S. Senator Bernie Sanders, I-Vermont, appears to have followed his victory in the New Hampshire primary with a victory in the Nevada caucuses.
"First we won the popular vote in Iowa. Then we won the New Hampshire primary. And now we have won the Nevada caucus," Sen. Sanders said. "Let me first thank the people of Nevada for their support. We put together a multi-racial, multi-generational coalition across the state that will win not only in Nevada, but all across this country. No other campaign has a grassroots movement like we do, which is a large reason why we're gonna win this election."
The Alabama primary is just one week away on Super Tuesday.
"We are going to win across the country because the American people are sick and tired of a corrupt administration that is undermining American democracy." Sanders continued. "They are sick and tired of a government based on greed and lies. It is time for an administration which is based on the principles of economic justice, social justice, racial justice, and environmental justice."
Sanders received 47.1 percent of the vote. Former Vice President Joe Biden received 21 percent of the vote. South Bend Mayor Pete Buttigieg received just 13.7 percent of the vote. U.S. Senator Elizabeth Warren, D-Massachusetts, continued to underperform with just 9.6 percent of the vote. Billionaire Tom Steyer of California received just 4.7 percent of the vote. Sen. Amy Klobuchar, D-Minnesota, failed to gain any momentum off of her strong third place finish in New Hampshire and received just 3.9 percent of the vote.
Sanders is clearly the frontrunner going into the South Carolina primary. The self -proclaimed socialist has won 34 delegates to this point. Buttigieg is in second with 23, and Biden and Warren are tied with eight. Klobuchar has seven delegates.
New York City Mayor billionaire Michael Bloomberg have foregone the early primaries. He participated in his first debate and according to most observers did not fare well. Moderate Democrats have expressed concern that the party may suffer in November if the socialist label is attached to its nominee. Republicans are taking enjoyment from the Democrats' strife.
"Michael Bloomberg maybe a Billionaire but when questioned by his fellow Socialist Democrats, he looked like a Deer in headlights!" Trump national finance committee chair Perry Hooper Jr. said. "Mini Mike was clear the Debate looser. It is very apparent that the National Democrat party today are controlled by the Left and they are very comfortable with Socialist Democrat, Bernie Sanders. But I think the real Looser is the Democrat Party! The Winner is and will continue to be heavy weight Champion, President Donald J. Trump."
It takes 1,994 delegates to win the nomination. The next contest is the South Carolina Primary
The Alabama Democratic primary is March 3.
Print this piece