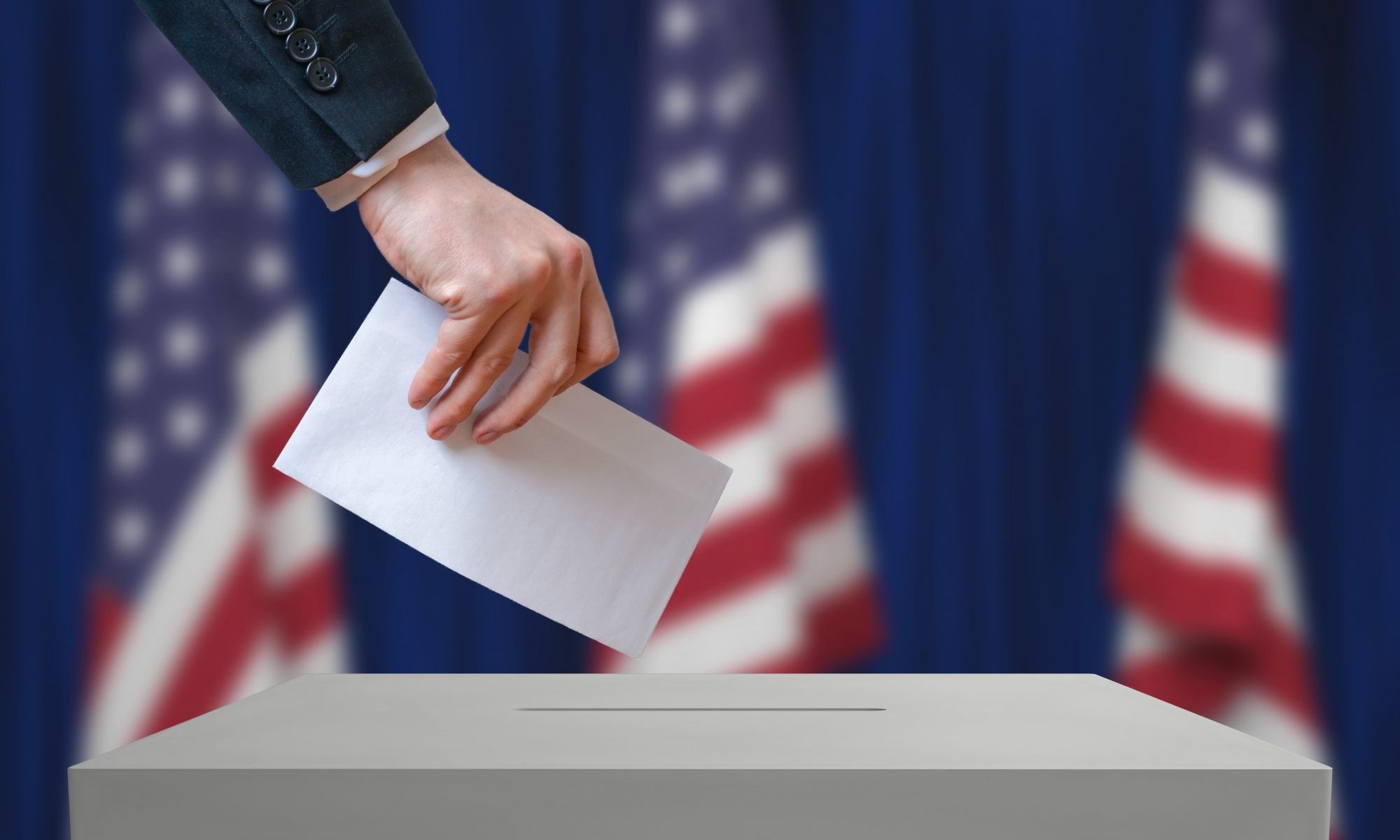 The general election is today. If you want to have any say in Alabama's government going forward, your time is now.
Polls will open across the state this morning at 7:00 a.m. and close at 7:00 p.m. tonight.
Republican Governor Kay Ivey is seeking another four years as Alabama Governor. Ivey says that she has "steadied the ship" and points to Alabama's record high employment numbers and recent economic growth as reasons for her election.
The Democratic nominee is Tuscaloosa Mayor Walter "Walt" Maddox who is running as a pro-life pro-gun Democrat. Maddox is promising to expand Medicaid and push the legislature to pass a constitutional amendment allowing a lottery and a raise in fuel taxes to pay for road and bridge construction.
Most of the other statewide offices are also on the ballot.
State Representative Will Ainsworth (R) is running against Dr. Will Boyd (D) for Lieutenant Governor.
Attorney General Steve Marshall (R) faces Joseph Siegelman (D) for Attorney General.
Secretary of State John Merrill (R) is being challenged by Heather Milam (D).
Auditor Jim Zeigler (R) faces challenger Miranda Karrine Joseph (D).
Associate Supreme Court Justice Tom Parker (R) faces Jefferson County Circuit Judge Robert S. Vance Jr. (D) for Chief Justice of the Alabama Supreme Court Justice.
Jay Mitchell (R) faces Donna Wesson Smalley (D) for Associate Justice of the Alabama Supreme Court.
Incumbent Jeremy Oden (R) faces Cara McClure (D) for Public Service Commissioner.
Incumbent Chris "Chip" Beeker (R) faces Kari Powell (D) for Public Service Commissioner.
There are a number of statewide races where no Democrat qualified thus the Republican nominee will appear on the ballot with no opponents.
All seven congressional seats are on the ballot; but only the six Republican incumbents have opponents.
Terri Sewell, D-Selma, has no opponent in Congressional District Seven.
In Congressional District One incumbent Bradley Byrne (R) faces Robert Kennedy Jr. (D).
In Congressional District Two incumbent Martha Roby (R) faces Tabitha Isner (D).
In Congressional District Three incumbent Mike Rogers (R) faces Mallory Hagan (D).
In Congressional District Four incumbent Robert Aderholt (R) is being challenged by Lee Auman (D).
In Congressional District Five incumbent Mo Brooks (R) faces challenger Peter Joffrion (D).
In the Sixth Congressional District incumbent Gary Palmer (R) is being challenged by Danner Kline (D).
All the seats in the Alabama legislature are on the ballots. Republicans currently have super majorities in both houses of the Alabama legislature. They are facing stiff challenges in several districts.
There are also state school board races on the ballot today.
There are also numerous local offices including: Sheriff, District Attorney, county commissioner, coroner, probate judge, revenue commissioner, circuit judge, district judge, school board, school superintendent, etc. on the ballot.
The deadline to make application for an absentee ballot has passed. That was Thursday, November 1, 2018.
All outstanding Absentee ballots must be postmarked or hand delivered by today, November 5, 2018, to the Absentee Election Manager's office in each county.
Remember that in order to participate in any Alabama election you must be a registered voter. The deadline to register for this election is already passed. That was Monday, October 23.
You must also have a valid government issued photo ID in order to participate. If you do not have a photo ID you can obtain a free voter-ID from your Board of Registrars office or by contacting the Alabama Secretary of State's office.
In order to vote on the day of the election you must go to your assigned polling place. To learn which polling location go to the Secretary of State's website.
There is no early voting in Alabama or electronic voting.
Trump Truck and boat parades this weekend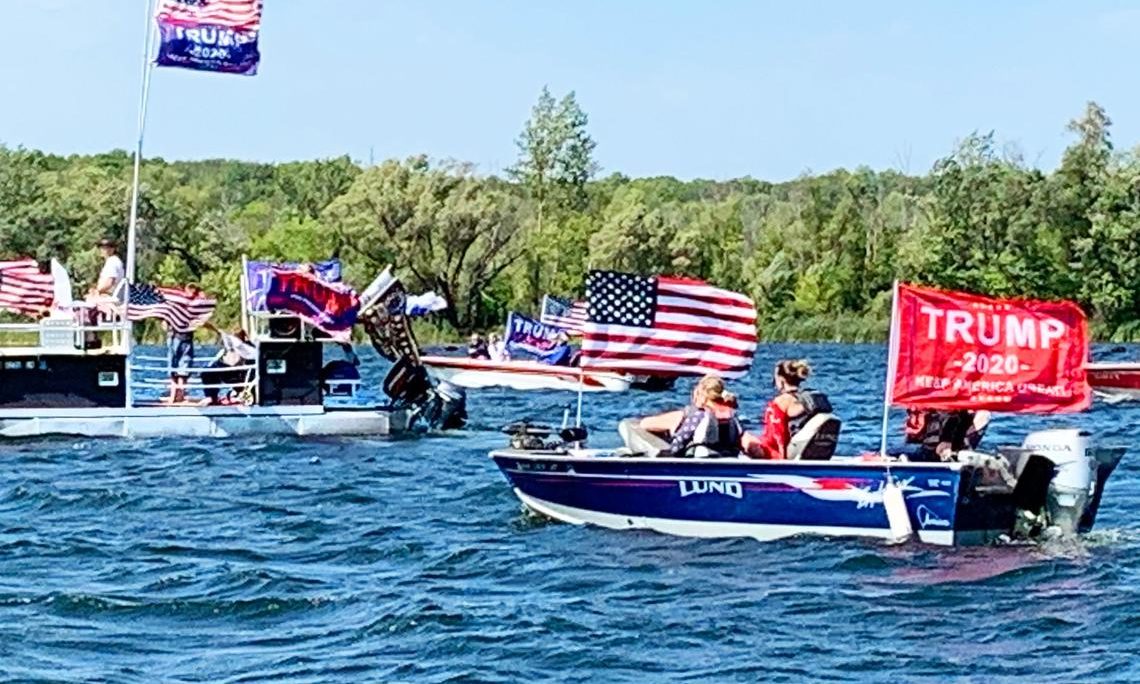 As Election Day draws near, Alabama Republicans are excited about promoting the re-election of Donald J. Trump as President and the election of Tommy Tuberville for U.S. Senate. This weekend two pro-President Trump events are happening in the state. There will be a truck parade from Ashland to Phenix City on Saturday sponsored by the Clay County Republican Party, while there will also be a boat parade on Wilson Lake in the Shoals sponsored by the Colbert County Republican Party on Sunday.
The pickup trucks will assemble at the Ashland Industrial Park in Clay County, 8240 Hwy 9, Ashland. There is a pre-departure rally at 10:00 a.m. central standard time. The trucks will depart at 11:00 a.m. and then proceed on a parade route that will take them into the bitterly contested swing state of Georgia. The Trump Pickup Parade will wind through east Alabama and West Georgia traveling through LaGrange and Columbus before concluding near the Alabama/Georgia line in Phenix City, 332 Woodland Drive, Phenix City at approximately 2:00 p.m. central time. Speakers will begin at 3:00. Trump flags will be on sale at the event.
The Phenix Motorsports Park will be hosting what sponsor hope could possibly the world's largest Pickup Tuck parade in U.S. history that is routing over 50 mile through Georgia in effort to "pickup" President Trump's numbers in GA.
A number dignitaries have been invited to address the Phenix City rally, including Coach Tuberville. Former State Sen. Shadrack McGill, Trump Victory Finance Committee member former State Rep. Perry O. Hooper Jr., and Paul Wellborn, the President and CEO of the largest Family owned Kitchen Cabinet manufacture in the USA are among the featured speakers who have committed to speak at the event.
Entertainment will be provided by: Charity Bowden, an up and coming country music singer who was the runner up on "The Voice". Charity will sing 'I am Proud to be an American' as well as songs from her Voice performances. The McGill Girls will also perform. The three beautiful and talented sisters will be singing patriotic songs in three part harmony. Geoff Carlisle, a professional DJ will be keeping the crowd pumped with music and entertainment.
Following the speakers and the entertainment there will Trump truck-vs- Joe Bidden truck races down the drag strip for the finale.
The Northwest Alabama boat parade will be on Sunday. The boats will gather at 2:00 p.m. near Turtle Point and then the flotilla will parade around the open waters of Wilson Lake til 3_00 p.m.. There will be a contest for best decorated Trump boats.
Trump supporters have held a number of large boat parades across the state to show their support for the re-election of Pres. Trump.
Boat parade sponsors say that this parade will be: pro-American, pro-law enforcement, pro-military.