Opinion | Officials claiming voter suppression in Alabama are crying wolf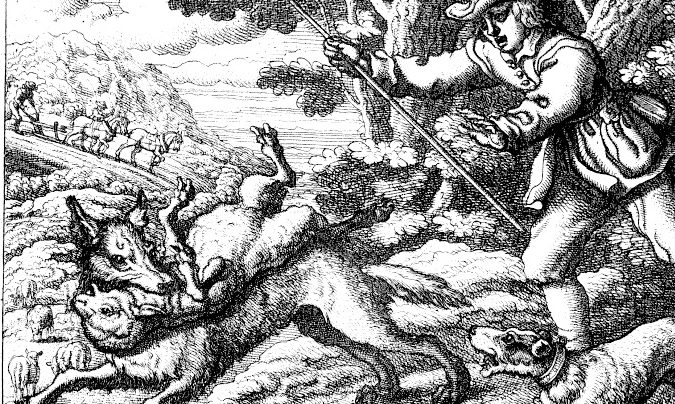 We need words to mean things.
The phrase "fake news" has been so widely applied that it's now essentially meaningless, other than identifying those who would rather dismiss than deal with an argument or evidence challenging their conclusions.
The extremely important phrase "voter suppression" is now also tittering on the edge of meaninglessness, thanks in part to the ill-considered efforts of some in the Huntsville area.
They're exaggerating the impact of the routine process that Alabama uses to mail voter I.D. cards and manage its voter lists.
Here's the process.
Step one: Register to vote.
Step two: Election officials mail you a voter I.D. card, and ask you to verify the information.
Step three: Follow the instructions on the card if anything needs to be changed.
Easy-peasy.
Or not, according to a group that includes Madison County Probate Judge Tommy Ragland, the county's top voting official.
"It's voter suppression, and it gives our county a black eye," he told AL.com last week.
Suppression?
To quote Inigo Montoya, "You keep using that word. I do not think it means what you think it means."
Here's what's being alleged: A number of students at Alabama A&M and Oakwood University, both in Madison County, used their campus addresses when registering to vote recently. But when the cards were mailed to those addresses, some of the students reportedly didn't receive them.
The post office sent the undeliverable cards back to county election officials, who, quite reasonably, assumed the lack of acceptance meant an individual had moved. When this happens, people are placed on the "inactive" voter list which means they can still vote but must first update their information.
Why do this? If the state doesn't periodically verify its rolls and move unresponsive voters to an inactive list, then the main list would eventually include any registered voter who ever lived in Alabama – alive, dead, or those who moved away.
The rolls would become utterly unmanageable.
Why didn't some students receive the card? Maybe because Alabama A&M doesn't have individual mailboxes for students, just one big general delivery pile. University staff said they emailed students asking them to pick up their cards, but hundreds still haven't.
Not to worry, though. When they show up to vote and learn that they're on the inactive list, all they have to do is complete a simple form and are then immediately given a ballot, according to Alabama Secretary of State John Merrill.
"It's a simple one-page voter update form," Merrill said. "It takes less than three-minutes to complete."
Still, Madison County Commissioner Roger Jones thinks that's "suppressing their right to vote."
"They have just registered to vote and this is the first time they will be able to vote and then have to go through an ordeal when they go vote Tuesday," Jones told AL.com.
Ordeal?
Seriously?
It's a one-page form, commissioner, and while waiting in a line is inconvenient, it's hardly voter suppression.
This is hyperbole and nasty politics at their worst because we're supposed to assume that this is racist since Alabama A&M and Oakwood have predominantly African-American student bodies.
Folks, this hurts us all.
We need voter suppression to describe exactly what a reasonable person would assume it means: people being denied their right to vote. Voter suppression is a gravely serious charge that should warrant investigation when alleged, and if proven, it must carry swift and stern punishment.
But the way the phrase is being thrown around is remarkably reckless, weakens the strength of the allegation, and reduces the credibility of those making the charge.
Those crying voter suppression right now should remember why we teach our children Aesop's fable of "The Boy Who Cried Wolf."
Because when the wolf really does come around, will any of us heed their cries?
J. Pepper Bryars, author of American Warfighter, is a senior fellow at the Alabama Policy Institute. Follow him on Twitter at @jpepperbryars.
Print this piece
Opinion | "Just Mercy" and Justice do not exist in Alabama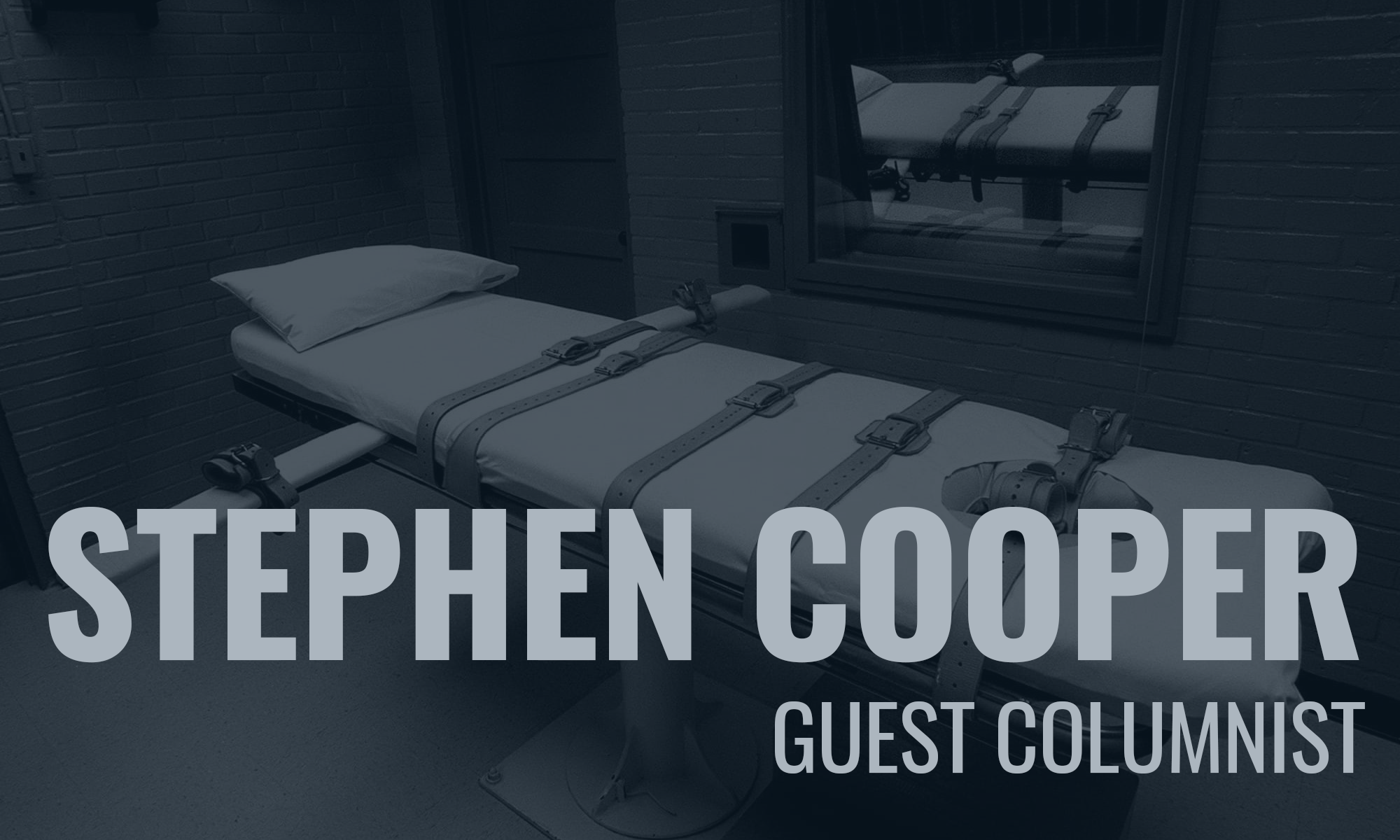 The chance of there being "just mercy" for Nathaniel Woods—facing lethal injection on March 5 for the killing of three Birmingham police officers—is as good as the chance Alabama will ever reform its dismal, no-justice-to-be-found-anywhere legal system; it ain't gonna happen.
A Hollywood movie and best-selling book about a legendary lawyer getting an innocent man off of death row can't change a culture of condemnation on its own. It can't, by itself, defeat deep-seated hatred and crass corruption that feeds off, subjugates, and disenfranchises the poor in Alabama.
And so I hate to tell my progressive, abolitionist friends: But it is unreasonable and naive to think the undeniably decent call for "just mercy" can push the needle from out of the veins of flesh-and-blood human beings—even old, dying ones—condemned to death in Alabama.
The righteous cry for "just mercy" can't cool the hot, facile, and feral appeal of vengeance in a state soaked in the blood of slavery and segregation, where hatred for common humanity thrived, and, where it remains, having long ago seeped into its criminal code, its policies of mass incarceration, its entrenched and inescapable poverty for so many, its abysmal prison conditions, and its terrible, twisted addiction to capital punishment.
"Just mercy" doesn't exist in Alabama, because truth be told, justice doesn't exist in the state either.
Elsewhere I've written how Alabama has been torturing poor people for a long time, how it's been ducking and dodging death penalty accountability, and, how its sick and shrouded plan to exterminate a substantial portion of its death row population with nitrogen gas is an abomination. But this time let me offer a new, concrete, more personal anecdote to illustrate how unfair and unjust Alabama's so-called "justice" system is.
Over five years ago, as a "capital habeas" or "post-conviction" attorney, I was involved in litigating a capital case in Alabama; the end result of our Herculean effort was that a man named Christopher Revis had his death sentenced vacated and a new trial ordered—by Marion County Circuit Court Judge John H. Bentley—because of juror misconduct and ineffective assistance of counsel. 
Over five years have passed since that magical, momentous, Hollywood movie-like day when Bentley ruled. But, guess what? Christopher Revis still has not had his new trial. 
That's right: Even though Revis was ordered to have a new trial on capital murder charges over five years ago, he hasn't had it. Nor has his case otherwise been resolved. Instead, the only thing that has happened to Revis during all this time is he has remained in Holman prison—locked down in a place that is otherwise known as "hell on earth"—where he had already been incarcerated for nearly a decade before I met him.
Last year, after more than four years had passed since Revis was ordered by Judge Bentley to have his new trial, I re-activated my Alabama bar card and traveled to Alabama for a few days to see if I could suss out—as a freelance writer who still cares about my former client, his family, and the rule of law—what the heck is happening. I failed.
But I am not alone. Because does anyone in the legal community, press, or the public know why Christopher Revis has not had his new—constitutionally mandated—trial yet? Has any competent, conscientious journalist anywhere ever looked into Christopher Revis's case and this question before?
Nope and nope.
Have I, as Revis's former lawyer, and after having been contacted and asked to do so at various times by Revis's desperate family—over the years since I left law practice—done everything possible to alert members of the legal community and the press (both local and national) of the unconscionable passage of time in Revis's case? Yup. But you can google for yourself to find out just how little that has accomplished.
And so, although I don't relish being in the role of spoiler and bearer of bad news: In my opinion, based on my own personal experience, before "just mercy" can be anything but a wishful and fleeting slogan on highway billboards in Alabama, the state must first be able to competently and fairly provide justice to its citizens. Citizens like Christopher Revis. So far it hasn't.

Stephen Cooper is a former D.C. public defender who worked as an assistant federal public defender in Alabama between 2012 and 2015. He has contributed to numerous magazines and newspapers in the United States and overseas. He writes full-time and lives in Woodland Hills, California. Follow him on Twitter at @SteveCooperEsq
Print this piece