Opinion | Officials claiming voter suppression in Alabama are crying wolf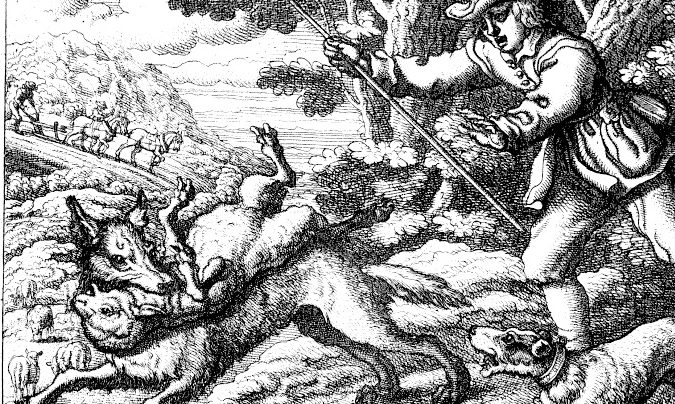 We need words to mean things.
The phrase "fake news" has been so widely applied that it's now essentially meaningless, other than identifying those who would rather dismiss than deal with an argument or evidence challenging their conclusions.
The extremely important phrase "voter suppression" is now also tittering on the edge of meaninglessness, thanks in part to the ill-considered efforts of some in the Huntsville area.
They're exaggerating the impact of the routine process that Alabama uses to mail voter I.D. cards and manage its voter lists.
Here's the process.
Step one: Register to vote.
Step two: Election officials mail you a voter I.D. card, and ask you to verify the information.
Step three: Follow the instructions on the card if anything needs to be changed.
Easy-peasy.
Or not, according to a group that includes Madison County Probate Judge Tommy Ragland, the county's top voting official.
"It's voter suppression, and it gives our county a black eye," he told AL.com last week.
Suppression?
To quote Inigo Montoya, "You keep using that word. I do not think it means what you think it means."
Here's what's being alleged: A number of students at Alabama A&M and Oakwood University, both in Madison County, used their campus addresses when registering to vote recently. But when the cards were mailed to those addresses, some of the students reportedly didn't receive them.
The post office sent the undeliverable cards back to county election officials, who, quite reasonably, assumed the lack of acceptance meant an individual had moved. When this happens, people are placed on the "inactive" voter list which means they can still vote but must first update their information.
Why do this? If the state doesn't periodically verify its rolls and move unresponsive voters to an inactive list, then the main list would eventually include any registered voter who ever lived in Alabama – alive, dead, or those who moved away.
The rolls would become utterly unmanageable.
Why didn't some students receive the card? Maybe because Alabama A&M doesn't have individual mailboxes for students, just one big general delivery pile. University staff said they emailed students asking them to pick up their cards, but hundreds still haven't.
Not to worry, though. When they show up to vote and learn that they're on the inactive list, all they have to do is complete a simple form and are then immediately given a ballot, according to Alabama Secretary of State John Merrill.
"It's a simple one-page voter update form," Merrill said. "It takes less than three-minutes to complete."
Still, Madison County Commissioner Roger Jones thinks that's "suppressing their right to vote."
"They have just registered to vote and this is the first time they will be able to vote and then have to go through an ordeal when they go vote Tuesday," Jones told AL.com.
Ordeal?
Seriously?
It's a one-page form, commissioner, and while waiting in a line is inconvenient, it's hardly voter suppression.
This is hyperbole and nasty politics at their worst because we're supposed to assume that this is racist since Alabama A&M and Oakwood have predominantly African-American student bodies.
Folks, this hurts us all.
We need voter suppression to describe exactly what a reasonable person would assume it means: people being denied their right to vote. Voter suppression is a gravely serious charge that should warrant investigation when alleged, and if proven, it must carry swift and stern punishment.
But the way the phrase is being thrown around is remarkably reckless, weakens the strength of the allegation, and reduces the credibility of those making the charge.
Those crying voter suppression right now should remember why we teach our children Aesop's fable of "The Boy Who Cried Wolf."
Because when the wolf really does come around, will any of us heed their cries?
J. Pepper Bryars, author of American Warfighter, is a senior fellow at the Alabama Policy Institute. Follow him on Twitter at @jpepperbryars.
Print this piece
Opinion | Tough times show what makes our country great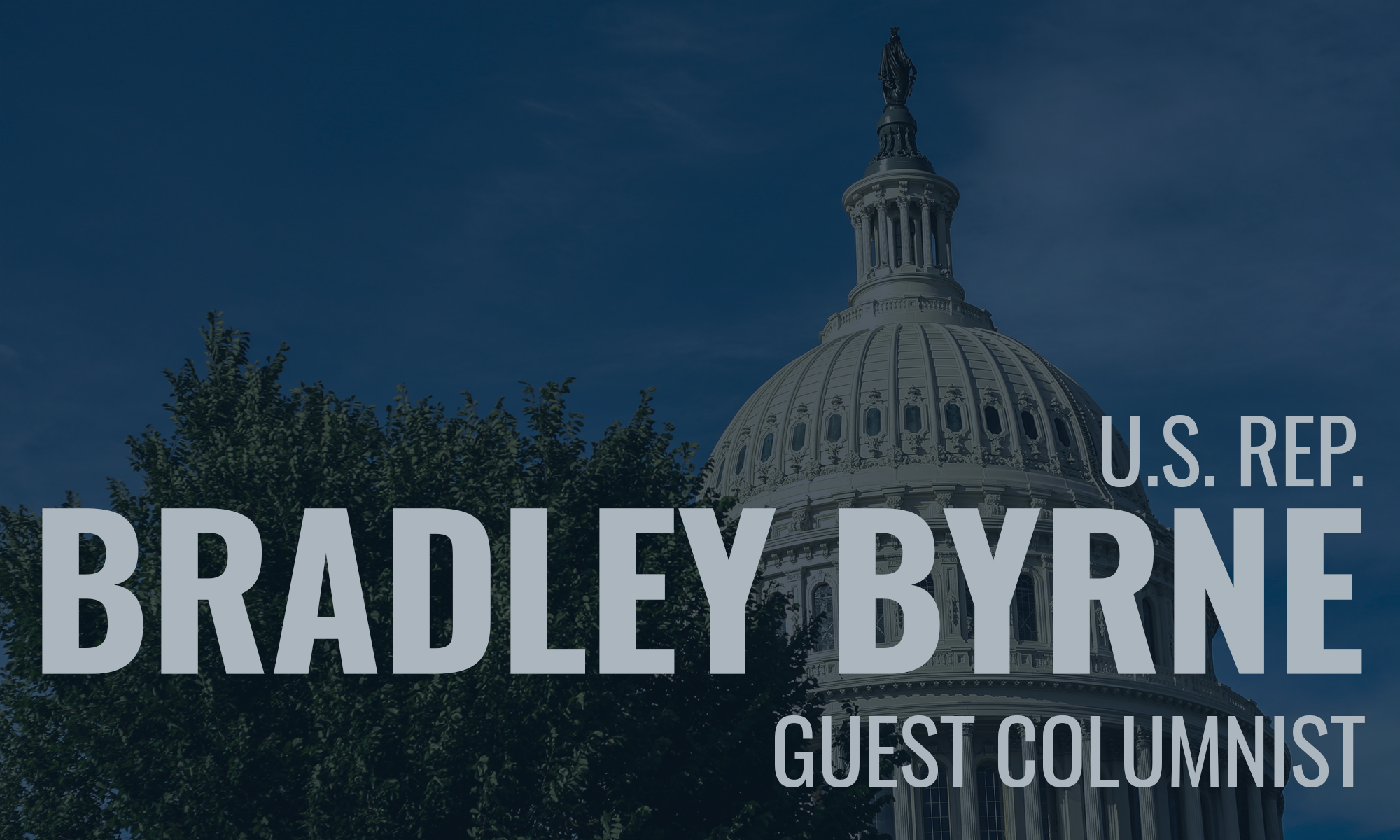 This year, during the midst of the coronavirus pandemic, Memorial Day provided an even more unique opportunity to reflect upon what makes our nation great and the shared values we hold as a people.  Though our celebrations may have been scaled down, the greatness of our country is, in many ways, more apparent in challenging times like these.
The struggles we are going through together as a nation are real and impactful.  The coronavirus overwhelmingly targets seniors and those with preexisting conditions.  As a result, nursing homes and long-term care facilities have been hit hard.  More than 36,000 residents and staff have died after coming down with Covid-19, more than a third of all deaths in our country that have been attributed to the virus.  Sadly, many of our cherished veterans have been among those lost to the virus.  Of all the tributes to those we have lost, the stories of our veterans are especially moving.
But there are bright spots in coronavirus medical research.  Testing quality and access has improved significantly.  And as we learn more about the virus, we are better able to prevent and treat Covid-19.  The hospitalization rate for those diagnosed with the virus is 3.4 percent, and the CDC estimates that 35 percent of all infected people are asymptomatic.  Taking this into account, the infection fatality rate is likely around 0.2 percent or 0.3 percent.  While that is still 2 to 3 times higher than the flu, the coronavirus is nothing like the killer some predicted early on.
Without question, the economy has taken a hit.  Unemployment levels are higher than any time since the Great Depression.  Our small businesses shed more than 11 million jobs in April.  That's more than half of the 20 million private sector jobs lost last month.  
However, Congressional action to cushion the blow has helped.  More than 4.4 million small businesses have been approved for a loan through the Paycheck Protection Program, and over $511 billion has been processed in aid.  In Alabama, at least 60,457 loans have been made for a whopping $6,136,772,466.  The bulk of this aid to small businesses must go towards employee paychecks, ensuring that more Americans are able to keep their jobs.  In addition to the Paycheck Protection Program, nearly 431,000 Economic Injury Disaster Loans have been processed to assist small businesses during this crisis.  Alabama businesses have received 4,728 EIDL loans for $376,897,450.
There is no question that small businesses will face new challenges going forward.  Evolving ways we interact with one another and patronize businesses, including new occupancy limitations, will make staying in business more difficult.  That's why it is so important for our economy to continue opening sooner rather than later.  You and I can do our part by visiting businesses and restaurants in our community.  Importantly, the foundation of our economy was strong before coronavirus spread prevention measures were enacted nationwide.  So, the country can and will rebound from this.  Prosperity will return.
One only needs to look at what is happening on the other side of the globe to be thankful for our nation.  The brutal Chinese Communist Party, whose mismanagement and dishonesty during the initial outbreak of the virus cost countless lives across the globe, is using the pandemic as an excuse to ramp up authoritarian measures.  The people of Hong Kong are suffering a loss of freedom that dwarfs the sacrifices we have made to stop the spread.
The American people have responded to crisis after crisis with resilience and togetherness, and we will do so again.  We may not have participated in all of our Memorial Day traditions, but we can still honor the fallen by treasuring the country and values they sacrificed to preserve.  That's what makes our country great.
Print this piece