Opinion | Stand for Life: Vote yes on Amendment Two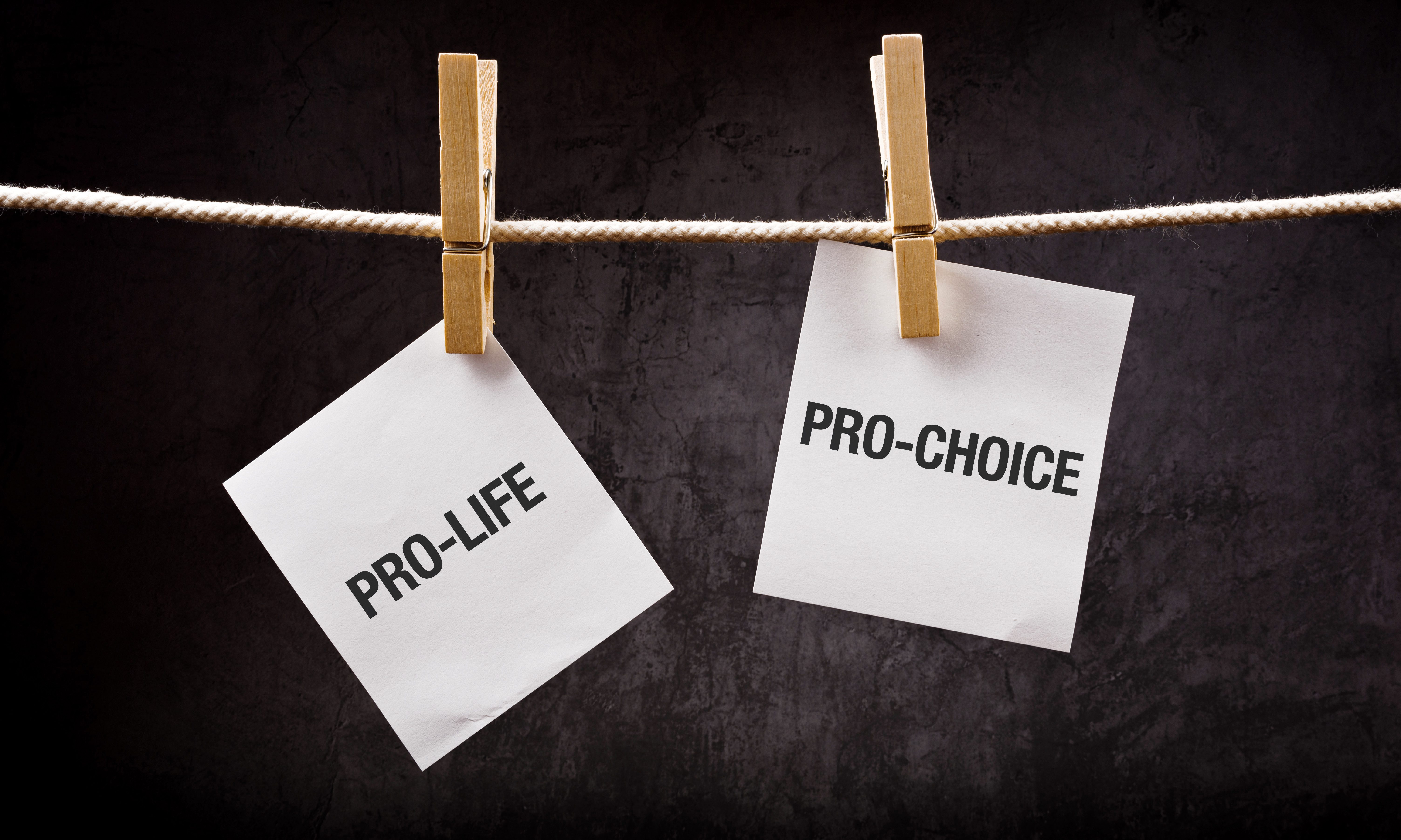 As women, mothers, and as the supporters of many other young mothers and their children, we have watched with outraged disbelief the absurd attacks that Planned Parenthood is hurling at Amendment Two, Alabama's pro-life amendment on Tuesday's ballot.
Planned Parenthood and its allies have spent nearly $1.5 million dollars in out-of-state, dark money to protect Planned Parenthood's abortion mills in Alabama and defeat Amendment Two. We find it quite ironic that Planned Parenthood, the nation's largest abortion provider where hundreds of thousands of babies are killed inside its clinics every year, and its allies are claiming that Amendment Two is "anti- family," when the Amendment clearly declares the importance of protecting life.
Amendment Two is emphatically pro-family and pro-life, and that's why the Amendment is a threat to Planned Parenthood's radical agenda.
Planned Parenthood is synonymous with the death of unborn children and its abortion-on-demand agenda is dramatically out-of-step with the pro-life views of Alabamians. For years, the company trafficked in the sale of fetal body parts; indeed, the Washington Post reported in 2015 that a Planned Parenthood director said, as she haggled over the price of a fetus's liver, "If it's still low, then we can bump it up. I want a Lamborghini."
Here is the truth about Amendment Two. According to the independent, non-partisan Fair Ballot Commission, the amendment does two things:
-It is a general statement of public policy meant to demonstrate the state's pro-life values towards the protection of unborn children.
-Second, the amendment clarifies that our state constitution does not support taxpayer dollars being spent to fund abortions.
We strongly urge you not to be fooled by Planned Parenthood's false claims about Amendment two. Contrary to Planned Parenthood's misinformation and lies, Amendment Two does NOT eliminate current exceptions to abortion, such as when the life of the mother is at stake. Further, Amendment Two would NOT criminalize or penalize anyone in cases of miscarriages, stillborn births, in-vitro birthing options, or ectopic pregnancies.
According to its annual report in 2014, Planned Parenthood's combined annual revenue was $1.3 billion. These lies they are disseminating are about their massive income- not the health care of women.
As women and mothers in Alabama, we are voting FOR Amendment Two because it declares in writing what we already believe to be true: that all life is sacred and that the most vulnerable among us, unborn children, deserve to be loved and protected. Amendment Two is a statement that signals to our government and to each other that we, the people of Alabama, value life and that our laws should protect and defend the weak as well as the strong. Further, we support Amendment Two because it will help prevent groups like Planned Parenthood from using taxpayer dollars to line their pockets and further their industry of death and dismemberment.
We pray that the people of Alabama will see through the distortions and the millions of out-of-state, dark money in campaign ads and will join us in supporting Amendment Two.
The choice is clear: Alabamians can vote "Yes" and take a stand for unborn life as well as stop Planned Parenthood. Our hope is that Alabama will stand for life, and vote "Yes" on Amendment Two.
Sincerely,
Mrs. Twinkle Cavanaugh
Mrs. Terry Lathan
Mrs. Mary Sue McClurkin Co-Chairwomen, Alliance for a Pro-Life Alabama
Print this piece
Opinion | Primaries next week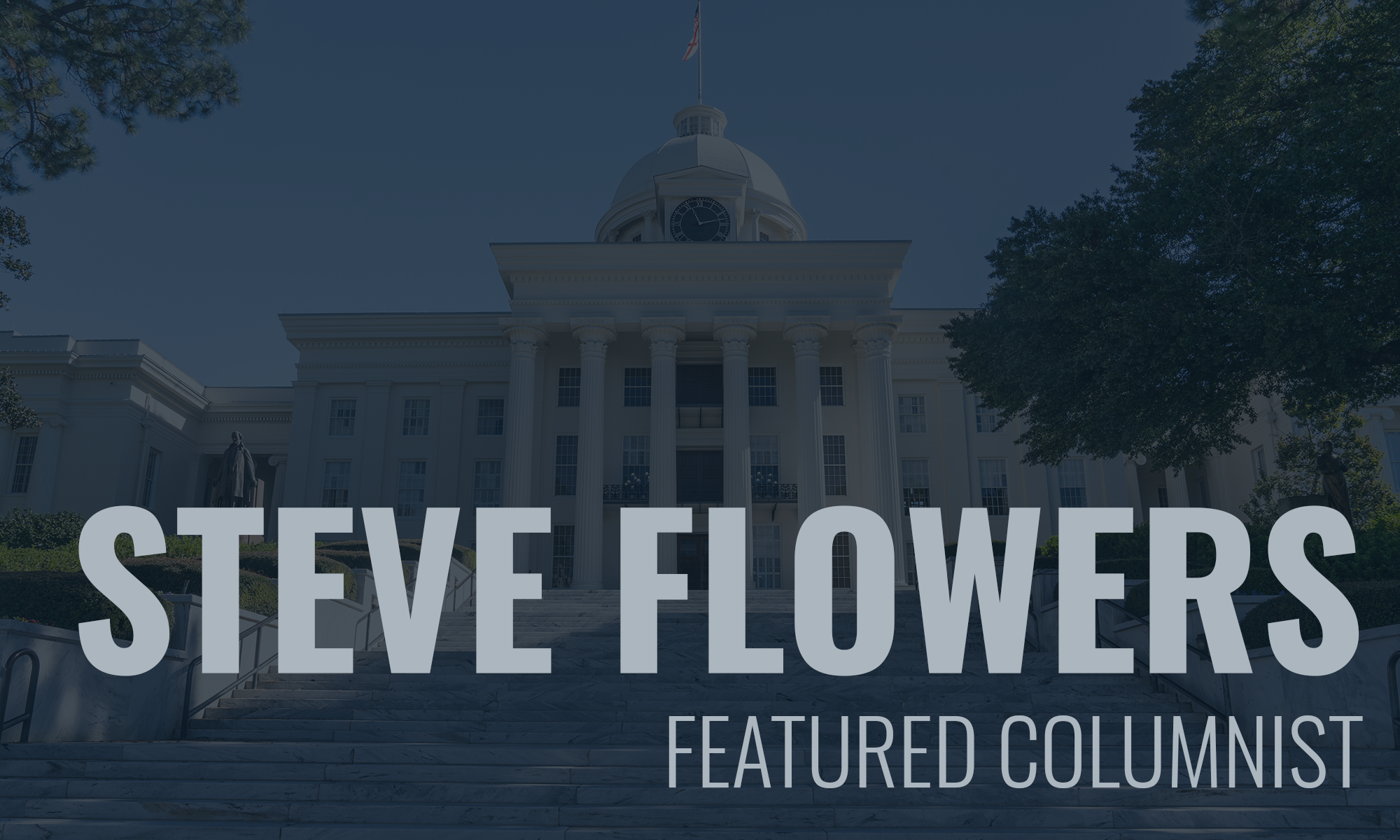 Folks, our primaries are next week!  On the Democratic side, the Presidential Preference Primary will be the big show and will be interesting to watch.  On the right, the Republican Primary for the U.S. Senate Seat will be the marquee event.
In addition to the Senate Race, you have two open Republican Congressional Seats in the First and Second Districts. You also have some important statewide Supreme Court and Appellate Court races on the ballot.
Incumbent Supreme Court Justice Greg Shaw and Shelby County State Senator Cam Ward, are both running to be the Republican nominee for the Associate Justice of the Supreme Court, place number one.
Shaw is one of the most introverted, dignified people that ever ran for statewide office. He takes his role as a monk-like non-talking judge to heart. He has not and will not campaign. He thinks it is beneath the jurist to talk to people, much less campaign or shake hands.
On the other hand, Senator Cam Ward is the ultimate people person and campaigner. Ward has worked the state from one end to the other, campaigning in every nook and cranny and county. He has outworked Shaw 20 to 1. However, ultimately in today's statewide politics, it all boils down to money.
Ninety-five percent of the people who vote next Tuesday will not decide or think about who they are going to vote for until next week. Then after they vote and elect one of them, they will not be able to tell you who they voted for or for that matter who is on the Supreme Court.  This one will be interesting and probably close. Whoever gets the most votes Tuesday will be sworn in for a six-year term in January. Winning the GOP nomination for a judgeship in Alabama is tantamount to election in the Heart of Dixie.
Two Jefferson/Shelby metro candidates are vying for a seat on the Court of Civil Appeals. State Representative Matt Fridy and Phillip Bahakel are vying for place number 2 on the Civil Appeals Court.
The presiding Judge of the Court of Criminal Appeals, Mary Windom, should waltz to re-election. However, Criminal Appeals Judge Beth Kellum, who has done an excellent job, could have a tougher race with two opponents.
PSC President Twinkle Andress Cavanaugh has an also–ran liberal candidate in her race.
The winners of the March 3 GOP Primary or runoff on March 31 will win the 1st and 2nd congressional districts and go to Washington for 2 years.
The fist district Mobile/Baldwin race is the best and most up in the air. It is a three man race between former State Senator Bill Hightower, Mobile County Commissioner Jerry Carl, and Mobile State Representative Chris Pringle. It will be interesting to see which two make the March 31 runoff.
Dothan businessman Jeff Coleman is the front runner to win the open 2nd Congressional district seat. The question is can he win without a runoff. It may be difficult with seven people in the race. He will ultimately win.
As earlier stated the GOP contest for the U.S. Senate is the marquee event on the scene next week. Jeff Sessions is the favorite to win back his seat. However, it will not be a cakewalk. It is doubtful he can win without a runoff. It is a spirited and close race between Coach Tommy Tuberville and Congressman Bradley Byrne to get into the runoff with Sessions. Former Chief Justice Roy Moore has done very little campaigning and will probably get less than 10 perfect of the vote.
All indications point to former Vice President Joe Biden winning our Democratic Presidential Primary. Over 75 percent of the votes cast in our Alabama Democratic Primary will be by African American voters, and Biden has received overwhelming endorsements from almost all of the African American hierarchy and leadership groups in the State. In addition, the two leading African American Democratic Leaders, Congresswoman Terri Sewell and Birmingham Mayor Randall Woodfin, have endorsed Biden.
However, Joe Reed's powerful Alabama Democratic Conference has endorsed former New York Mayor Mike Bloomberg. It will be interesting to see how Bloomberg fares in Alabama next Tuesday. He has spent a lot of money.  
You will see an initiative on the ballot that will ask you if you want to make the State School Board appointed rather than elected. Gov. Kay Ivey is promoting a "yes" vote. She believes an appointed Board is better for education. She would appoint the State School Board, if approved.
Y'all don't forget to vote.
Steve Flowers is Alabama's leading political columnist. His weekly column appears in over 60 Alabama newspapers. He served 16 years in the state legislature. Steve may be reached at www.steveflowers.us
Print this piece