All of the Alabama Congressional Delegation re-elected to another term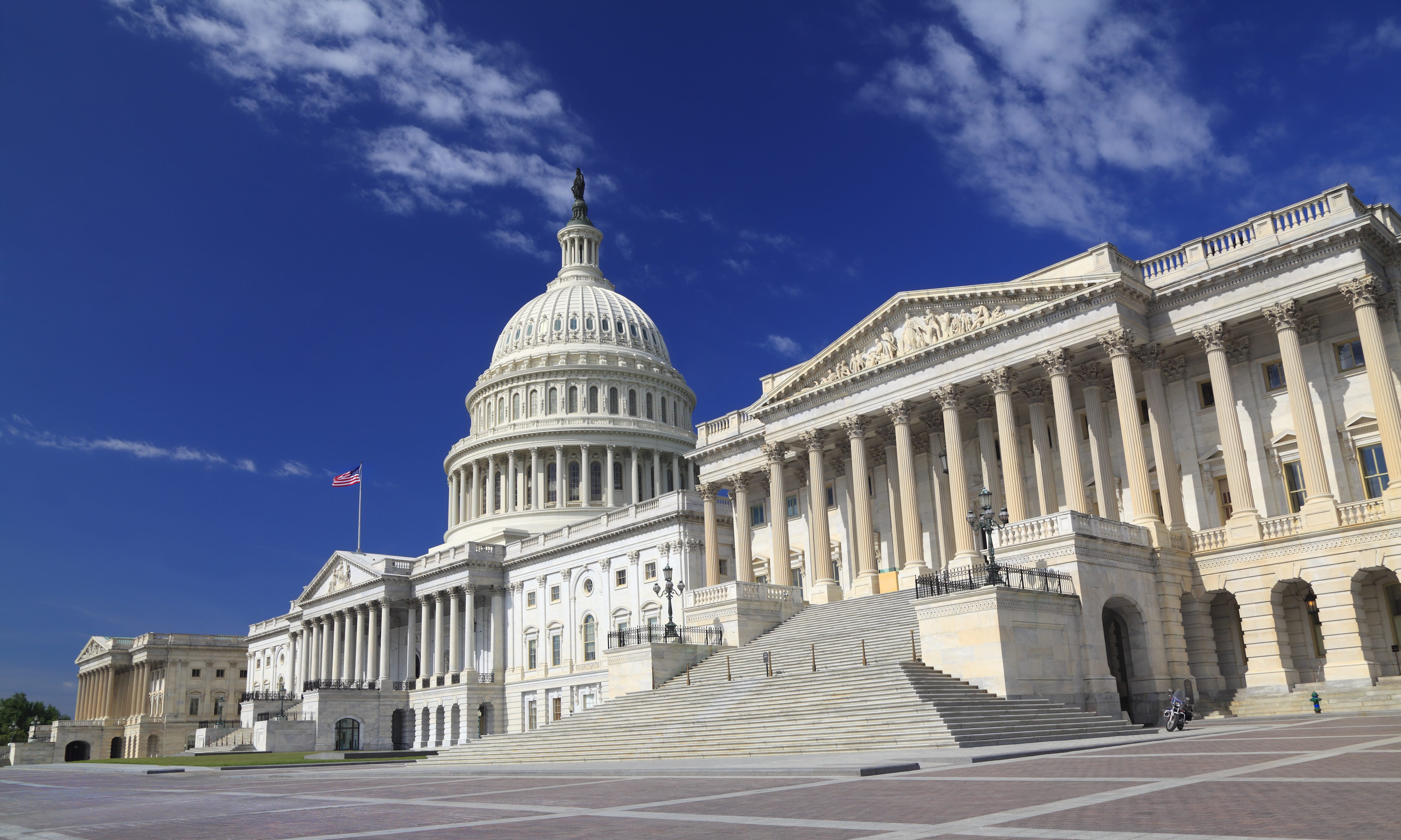 U.S. Representative Martha Roby (R-AL) has been elected to serve Alabama's Second Congressional District for a fifth term in the United States House of Representatives.
"I am humbled and deeply grateful to the people who live and work in Alabama's Second District for once again placing their trust in me to fight for them in Congress," Congresswoman Roby said. "I am proud of the work we have been able to accomplish, and I am eager to continue doing my part to deliver even more results for our military, veterans, farmers, and all of the hardworking Alabamians I represent."
"On behalf of my husband Riley and our children Margaret and George, it is a tremendous privilege to serve our state and country in the U.S. House of Representatives," Roby continued. "I am thankful to voters across Alabama's Second District for giving me the opportunity to continue advancing the conservative principles we share. Each and every day, I wake up and strive to be the best possible representative of our Alabama values in Congress, and I am looking forward to the next two years."
U.S. Representative Martha Roby has served Alabama's Second Congressional District since 2011. This was clearly her toughest election challenge since 2010 when Roby, then a Montgomery city council member, challenged incumbent Congressman Bobby Bright (D).
Roby was targeted by conservatives in the GOP Primary. Rich Hobson, Tommy Amason, and state Representative Barry Moore (R-Enterprise) in the GOP primary. Bright switched to the Republican Party and then ran against Roby in the June GOP primary and forced her into a runoff. Roby won the runoff and then faced Tabitha Isner (D) in the general election.
All seven of Alabama's U.S. House members will be returning for another term.
In Alabama Congressional District 1 incumbent Bradley Byrne (R) had 151,150 votes, 63 percent. Robert Kennedy Jr. (D) received 87,540, 37 percent.
In Alabama U.S. House of Representatives District 2, Roby received 138,581 votes, 62 percent. Tabitha Isner (D) received 86,580 votes, 38 percent.
While none of the politicos expected any of the delegation to lose, the
Third Congressional District race was the most watched of the six competitive races. There 2013 Miss America Mallory Hagan was challenging incumbent Congressman Mike Rogers (R). Hagan campaigned hard but her prowess in beauty contests did not sway Alabama voters.
Congressman Rogers received 147,480 votes, 64 percent. Miss America Hagan (D) received just 83,145 votes, 36 percent.
Hagan blamed Alabama Democratic Party Chairwoman Nancy Worley and Alabama Democratic Conference Chair Joe Reed for her defeat.
In the Fourth Congressional District, incumbent Robert Aderholt (R) received 183,958 votes, 80 percent. Lee Auman (D) received 46,370 votes, 20 votes.
In the Fifth Congressional District, incumbent Congressman Mo Brooks (R) received 156,532 votes, 61 percent. Retired Huntsville City Attorney Peter Joffrion (D) received 99,694 votes, 39 percent.
In Alabama's Sixth Congressional District, incumbent Congressman Gary Palmer (R) received 190,501 votes, 69 percent. Danner Kline (D) received 83,935 votes, 31 percent.
While all of Alabama's GOP Congress members are returning for another two years, their Republican colleagues in the House of Representatives were not so lucky. House Republicans have lost 31 to 35 House seats as of press time and control of the House to the Democrats for the first time in eight years. Presumably, Congresswoman Nancy Pelosi (D-California) will be the next Speaker of the House.
In Alabama's Seventh Congressional District, incumbent Terri Sewell (D-Selma) had no opponent.
Print this piece
Sessions attacks Tuberville's views on China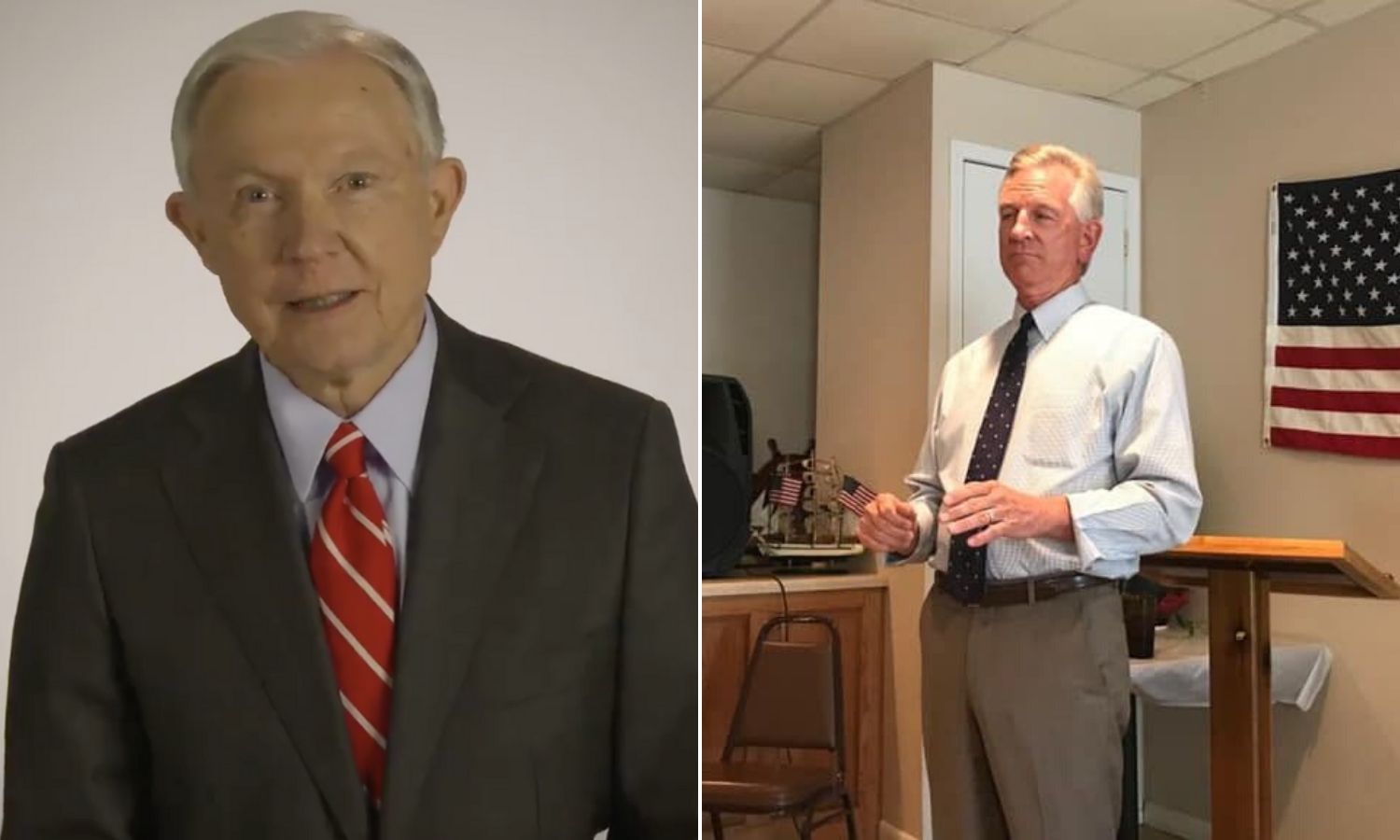 Former Sen. Jeff Sessions, R-Alabama, rolled out an ambitious, comprehensive plan to hold the Chinese government accountable for what Sessions called a cover-up of the coronavirus that has killed tens of thousands of people and devastated economies worldwide.
In an interview Thursday on the Matt & Aunie radio show on Talk 99.5 in Birmingham, for Auburn head football Coach and current GOP Senate candidate Tommy Tuberville expressed his views on China.
Matt Murphy asked: What do you see happening with China?
"Well, we can't worry about China right now…" Tuberville responded.
"You say you don't need to worry about China, but this came from China and our economy depends on China," Murphy asked on follow up. "Specifically how to overcome some of that dependence on Chinese goods and specifically in the pharmaceutical industry because right now we're dependent on the country that covered this up."
"Now we're seeing firsthand the results of letting everything go to China," Tuberville said. "The good thing about this is we'll have manufacturing come back and drugs and all those things….we're headed in that direction, just the simple fact that we can't control our own destiny. Everything's controlled by China. But that'll take care of itself."
During the show, Tuberville also characterized the Wuhan Virus, which has killed over 53,000 people and infected more than 1 million people across the globe, which then including over 1,300 people in Alabama, as "just a virus."
Jeff Sessions issued a statement critical of Tuberville on Friday in response.
"Amazingly, Tommy Tuberville said yesterday, 'We can't worry about China right now,"" Sessions quoted. "China is where the virus is from, and their deliberate lies hid the danger and resulted in a pandemic that never should have happened. We must take on China now and win, not run scared like Tommy Tuberville."
"There are over 1 million infected with the Wuhan Virus, and more than 1,300 in Alabama already," Sessions continued. "This is serious. But Tommy Tuberville said yesterday that 'this is just a virus.' What planet is he on? Tuberville is clueless. No wonder he's scared to debate me. We must stop relying on China for our critical medicines and equipment. I have a detailed plan to fix it. Amazingly, Tuberville also said yesterday, 'Everything's controlled by China, but that'll take care of itself.' Wrong! We must lead with action, this will not 'take care of itself.'"
On Thursday, a U.S. intelligence report claimed that China understated the damage that the coronavirus was doing in their country.
"Alabama's next Senator must be a leader who has the drive and determination to push a Congress that is too often unwilling to confront the critical issues of our time," Sessions continued. "I have proven my willingness and preparedness to lead from Day One. Tuberville is weak: all talk and no action."
Sessions is a former Senator, U.S. Attorney General, Alabama Attorney General, Chairman of the Alabama Republican Party, U.S. Attorney, asst. U.S. Attorney, and U.S. Army Captain.
The Republican primary runoff has been moved to July by Alabama Governor Kay Ivey (R) due to fears of the coronavirus. The virus is believed to have originated in Wuhan City, Hubei Province, China in late 2019.
As of press time, 10,943 Americans have died from COVID-19 including 53 Alabamians. 367,650 Americans have been diagnosed with COVID-19, including 2,006 Alabamians. At this point, only 240 Alabamians are confirmed hospitalized with COVID-19.
COVID-19 is the medical condition caused by a strain of coronavirus first identified late last year in Wuhan City, Hubei Province China, SARS-CoV-2. Since then it has spread across the globe infecting 1,346,566 persons that we are aware of killing 74,697 people.
The winner of the Republican primary runoff will then face Senator Doug Jones (D-Alabama) in the November election.
Print this piece