Alabama reacts to Sessions firing
Wednesday, White House Chief of Staff, General John Kelly phoned Attorney General Jeff Sessions and asked for his resignation. Sessions, who serves at the pleasure of the President, submitted his letter of resignation. It was accepted by President Donald J. Trump (R). Alabama Leaders responded to the shocking news.
Alabama Republican Party Chairman Terry Lathan said of Sessions, "A man of integrity, Jeff Sessions has led the Department of Justice with dignity and a firm commitment to the rule of law. His reputation as a dedicated public servant precedes his many years of honorable service to our nation."
"From his time as U.S. Attorney for the Southern District of Alabama, Alabama Attorney General, U.S. Senator, to the 84th Attorney General of the United States, Alabamians have strongly supported Jeff Sessions," Chairman Lathan said. "Whether it's running into him at a restaurant, football game, or a local church service – many view Jeff Sessions as not just an elected official, but also a dear friend. In our hearts, we hold a deep sense of love and admiration for Jeff Sessions and his family."
"A true Alabama statesman, Jeff Sessions has been a warrior for President Trump's conservative agenda," Lathan continued. "From enforcing our nation's immigration laws, fighting opioid abuse to strongly supporting members of our law enforcement, Jeff Sessions has consistently made Alabama proud. His service can be most accurately summed up in our state's motto: 'We dare defend our rights.' Unwavering and resolute, our country needs more public servants like Jeff Sessions. We are blessed and are stronger because of his humble sacrifices through his lifetime of service to Alabama and America."
Congressman Mo Brooks (R-Huntsville) said, "Jeff Sessions honorably and ably served as a United States Attorney, Alabama Attorney General, United States Senator, and U.S. Attorney General. Throughout his long career of public service, Jeff's deep love of country was evident in his unwavering devotion to upholding America's foundational principles as enshrined in our Constitution. He served with integrity and dignity. I'm proud to have worked alongside him as both a prosecutor in Alabama and member of Congress."
"I have been fortunate to know Jeff Sessions for a quarter of a century," Brooks said. "As an elected official, Jeff Sessions never wavered in his fierce defense of the Rule of Law and America's sovereign right to defend and secure its own borders. Jeff Sessions has made Alabama proud. I wish him the best as he embarks on his next journey."
"Thank you to my good friend, Jeff Sessions, for over 40 years of noble service to Alabama and our country," U.S. Senator Richard Shelby (R-Alabama) said. "Jeff was a respected colleague of mine in the Senate for two decades and represented our nation with honor as the U.S. Attorney General. I wish him all the best in his future endeavors."
""Attorney General Jeff Sessions served our nation and the Department of Justice as he always has done…with honor," U.S. Attorney Jay E. Town said in a statement. "His leadership successfully implemented President Trump's many priorities, to include reducing violent crime, aggressively addressing the opioid epidemic, and bringing rule of law principles to trade, immigration, and national security issues. He leaves the Department of Justice stronger than ever."
"I've known Jeff Sessions for almost four decades, and I applaud his dedicated service to Alabama and our country," said Congressman Bradley Byrne (R-Montrose). "I wish him and Mary nothing but the best. I'm confident President Trump will nominate an Attorney General who will continue to be strong on illegal immigration and work to enforce the rule of law in our country."
Former U.S. Senator Luther Strange (R-Alabama) was quick on Twitter to say what everybody else was wondering. "Jeff Sessions for Senate in 2020!"
Then Alabama Attorney General Strange was appointed to Sessions' U.S. Senate seat when Sessions vacated it to accept Trump's appointment as AG. Alabama Republicans were bitterly divided on who they wanted in the Senate. Strange bested Brooks in the Republican primary; but lost to former Chief Justice Roy Moore in the Republican primary runoff. Moore then lost to former U.S. Attorney Doug Jones (D) in the special election last December. Jones is up for reelection in 2020.
Sessions is one of the most popular people in Alabama politics ever; but his popularity may have taken a hit from the incessant pounding he received from Pres. Trump and conservative pundits who are angry with Sessions for his decision to recuse himself from the Russian collusion investigation.
Inmate assault injures two St. Clair prison correctional officers
The assaults happened at approximately 7:30 p.m. and both officers were taken to a local hospital and treated for those non-life-threatening injuries.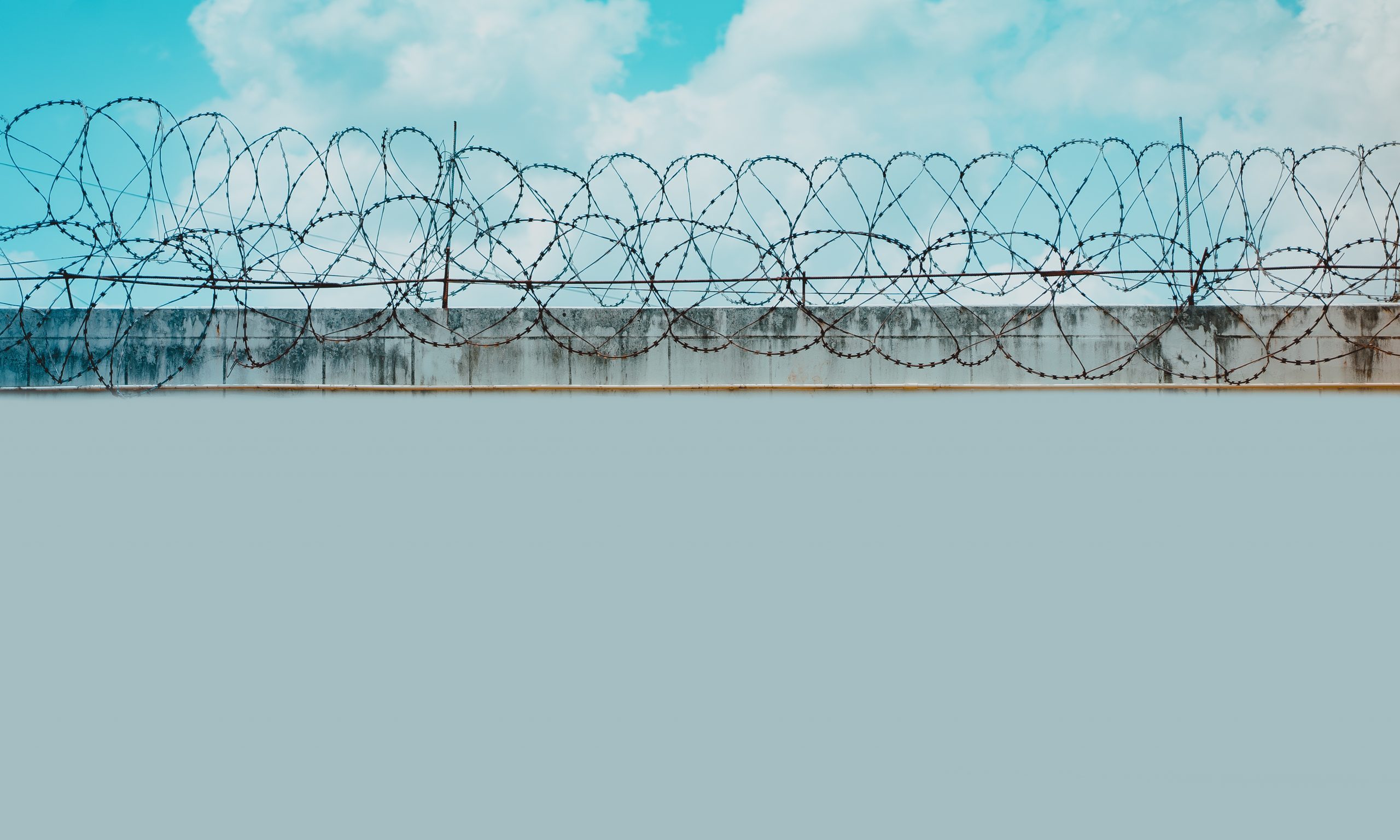 Two correctional officers at St. Clair Correctional Facility were injured in an inmate-on-officer assault on Monday, the Alabama Department of Corrections confirmed to APR.
Among the two officers who sustained non-life-threatening injuries was a basic correctional officer (BCO), a position created in May 2019, who are not Alabama Peace Officers Standards and Training Commission (APOST) certified and who cannot transport inmates, work perimeter fencing or in towers.
The other officer injured was a full correctional officer, Alabama Department of Corrections spokeswoman Samantha Rose told APR in a message Friday. The assaults happened at approximately 7:30 p.m. and both officers were taken to a local hospital and treated for those non-life-threatening injuries and subsequently released, according to Rose.
"The ADOC condemns all violence in its facilities, and the actions taken by the inmate against ADOC staff are being thoroughly investigated," Rose said. "As the investigation into this incident is ongoing, we cannot provide additional detail at this time. More information will be available upon the conclusion of our investigation."
The ADOC created the new basic correctional officer position to bolster the state's woefully understaffed prisons. The creation of the position was also at the suggestion of experts ordered by a federal court to study the department's staffing problems, ADOC attorneys wrote to the court in a filing in 2019.
The ongoing lawsuit is over the state's handling of mental health in prisons.
The Southern Poverty Law Center and the Alabama Disability Advocacy Program filed the 2014 suit arguing the state was indifferent to the health of inmates dying by suicide in greater and greater numbers.
Attorneys for the plaintiffs in June argued that ADOC was far behind on the court-ordered hiring new additional officers. It has been more than two years since U.S. District Judge Myron Thompson ordered the Alabama Department of Corrections to hire an additional 2,000 correctional officers by 2022.
U.S. District Judge Myron Thompson in a previous opinion wrote that prison understaffing "has been a persistent, systemic problem that leaves many ADOC facilities incredibly dangerous and out of control."
"Taken together, ADOC's low correctional-staffing level, in the context of its severely overcrowded prisons, creates a substantial risk of serious harm to mentally ill prisoners, including continued pain and suffering, decompensation, self-injury, and suicide," Thompson's previous opinion continued.
The SPLC in court filings late last year expressed concern over the use of basic correctional officers in Alabama's overcrowded and understaffed prisons. ADOC attorneys have argued to the court, however, that BCO's are adequately trained to do their jobs and are needed for the department to hire the necessary number of officers per the court's timeline.
In a court filing on Thursday, attorneys for the plaintiffs asked the court not to again delay site visits to Alabama prisons by two experts who are tasked by the court to determine which positions should be filled by correctional officers and which by BCO's and which by another new position, called cubical correctional officers, who are to have no direct interaction with inmates.
Those visits were to begin in May, but both parties in the suit agree to wait due to the COVID-19 pandemic and the threat it posed to the experts, who are particularly vulnerable to the disease due to "age and other factors," according to court records.
Both parties again agreed to postpone those visits in June for those same reasons, those records show. ADOC seeks a third extension but attorneys for the plaintiffs argue that the experts can visit the prisons while keeping themselves, prison staff and inmates safe from harm of COVID-19 and that thousands of employees and contractors enter Alabama prisons daily.
The plaintiff's attorneys argue in the court filing that the expert guidance is needed because ADOC wishes to use BCO's and cubical correctional officers to comply with the court-ordered hiring of additional staff by Feb. 20, 2022.
"Ensuring adequate staffing is of upmost importance to address the constitutional violations underlying mental health care within ADOC," the plaintiffs' attorneys wrote to the court Thursday.
ADOC in May was employing 494 BCO's, a 57 percent increase in the number of BCO's employed in Oct. 2019, according to ADOC's staffing numbers. The number of correctional officers working in Alabama prisons fell by two percent during that time, dropping from 1,319 to 1,287.