Brooks supports Trump's changes to American amnesty laws
Friday, Congressman Mo Brooks (R-Huntsville) announced his support for President Donald J. Trump's (R) Presidential Proclamation addressing mass migration through the southern border of the United States and the Department of Homeland Security's newly released asylum rule.
"Each year, hundreds of thousands of illegal aliens furtively thumb their noses at America's sovereignty by clandestinely violating our borders and laws," Congressman Brooks said. "Now, Central American caravans openly and brazenly seek to do the same. This outrageous conduct cannot be, and should not be, tolerated by America. As a sovereign nation, the American people have every right to expect their government to secure our borders."
"Illegal immigration hurts American workers and taxpayers," Brooks continued. "According to the Center for Immigration Studies, illegal aliens are a net $116 billion annual cost to American taxpayers. That's $300 in additional taxes each man, woman and child in America is forced to pay for people whose first act on American soil is to violate American law."
"Fraud and abuse plague America's asylum system. Let me make this clear: no one has a right to demand asylum from any nation," Brooks concluded. "Asylum and sanctuary is a discretionary benefit given by nations to those with clear justification. Too often, illegal aliens are coached by attorneys to say 'magic words' that help them take advantage of America's generosity. Their exploitation of America's already generous immigration laws must stop! As such, I support President Trump's steps to close asylum loopholes and stop the damage to America caused by illegal aliens' wrongful conduct."
Mo Brooks office shared some information about the border:
So far in FY18, 500,000 people apprehended attempting to cross the border, about 100,000 at checkpoints and 400,000 in the interior. According to the Department of Homeland Security and Department of Justice, "[i]n recent weeks, United States officials have each day encountered an average of approximately 2,000 inadmissible aliens at the southern border."
According to data provided by the Department of Homeland Security and Department of Justice, "[o]ver the past decade, the overall percentage of aliens subject to expedited removal and referred, as part of the initial screening process, for a credible-fear interview jumped from approximately 5% to above 40%, and the total number of credible-fear referrals for interviews increased from about 5,000 a year in Fiscal Year ("FY") 2008 to about 97,000 in FY 2018."
Last year, nearly half of the completed cases that involved aliens who claimed credible fear resulted in the alien failing to show up at a hearing or even to file an application for asylum.
"Illegal aliens will no longer get a free pass into our country by lodging meritless claims in seeking asylum," President Trump said. "Instead, migrants seeking asylum will have to present themselves lawfully at a port of entry."
President Trump's proclamation declared that migrants seeking asylum along the southern border must present themselves lawfully at a port of entry. Those who arrive at a port of entry will remain eligible for asylum. The President also deployed additional resources to support our ports of entry.
Last week, the Democrats gained control of the House of Representatives. This likely effectively kills any serious efforts to construct the President's border wall and makes it even less likely that a comprehensive immigration reform bill is going to be passed that upgrades border security.
Congressman Brooks has been a strong proponent of limiting immigration and getting cracking down on illegal immigration.
Brooks was re-elected to his fifth term representing the Fifth Congressional District on Tuesday.
Inmate assault injures two St. Clair prison correctional officers
The assaults happened at approximately 7:30 p.m. and both officers were taken to a local hospital and treated for those non-life-threatening injuries.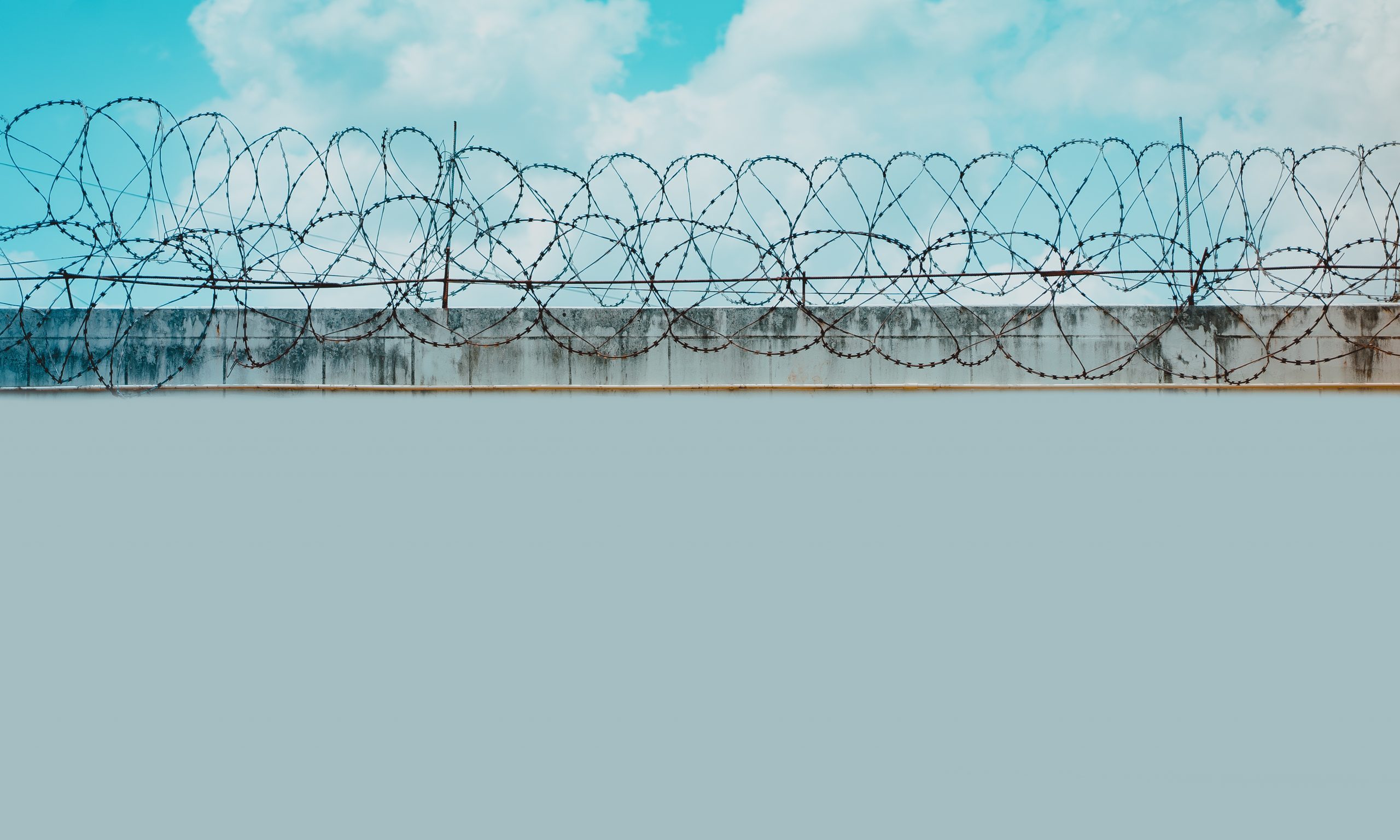 Two correctional officers at St. Clair Correctional Facility were injured in an inmate-on-officer assault on Monday, the Alabama Department of Corrections confirmed to APR.
Among the two officers who sustained non-life-threatening injuries was a basic correctional officer (BCO), a position created in May 2019, who are not Alabama Peace Officers Standards and Training Commission (APOST) certified and who have some limitations on working directly with inmates without correctional officers present.
The other officer injured was a full correctional officer, Alabama Department of Corrections spokeswoman Samantha Rose told APR in a message Friday. The assaults happened at approximately 7:30 p.m. and both officers were taken to a local hospital and treated for those non-life-threatening injuries and subsequently released, according to Rose.
"The ADOC condemns all violence in its facilities, and the actions taken by the inmate against ADOC staff are being thoroughly investigated," Rose said. "As the investigation into this incident is ongoing, we cannot provide additional detail at this time. More information will be available upon the conclusion of our investigation."
The ADOC created the new basic correctional officer position to bolster the state's woefully understaffed prisons. The creation of the position was also at the suggestion of experts ordered by a federal court to study the department's staffing problems, ADOC attorneys wrote to the court in a filing in 2019.
The ongoing lawsuit is over the state's handling of mental health in prisons.
The Southern Poverty Law Center and the Alabama Disability Advocacy Program filed the 2014 suit arguing the state was indifferent to the health of inmates dying by suicide in greater and greater numbers.
Attorneys for the plaintiffs in June argued that ADOC was far behind on the court-ordered hiring new additional officers. It has been more than two years since U.S. District Judge Myron Thompson ordered the Alabama Department of Corrections to hire an additional 2,000 correctional officers by 2022.
U.S. District Judge Myron Thompson in a previous opinion wrote that prison understaffing "has been a persistent, systemic problem that leaves many ADOC facilities incredibly dangerous and out of control."
"Taken together, ADOC's low correctional-staffing level, in the context of its severely overcrowded prisons, creates a substantial risk of serious harm to mentally ill prisoners, including continued pain and suffering, decompensation, self-injury, and suicide," Thompson's previous opinion continued.
The SPLC in court filings late last year expressed concern over the use of basic correctional officers in Alabama's overcrowded and understaffed prisons. ADOC attorneys have argued to the court, however, that BCO's are adequately trained to do their jobs and are needed for the department to hire the necessary number of officers per the court's timeline.
In a court filing on Thursday, attorneys for the plaintiffs asked the court not to again delay site visits to Alabama prisons by two experts who are tasked by the court to determine which positions should be filled by correctional officers and which by BCO's and which by another new position, called cubical correctional officers, who are to have no direct interaction with inmates.
Those visits were to begin in May, but both parties in the suit agree to wait due to the COVID-19 pandemic and the threat it posed to the experts, who are particularly vulnerable to the disease due to "age and other factors," according to court records.
Both parties again agreed to postpone those visits in June for those same reasons, those records show. ADOC seeks a third extension but attorneys for the plaintiffs argue that the experts can visit the prisons while keeping themselves, prison staff and inmates safe from harm of COVID-19 and that thousands of employees and contractors enter Alabama prisons daily.
The plaintiff's attorneys argue in the court filing that the expert guidance is needed because ADOC wishes to use BCO's and cubical correctional officers to comply with the court-ordered hiring of additional staff by Feb. 20, 2022.
"Ensuring adequate staffing is of upmost importance to address the constitutional violations underlying mental health care within ADOC," the plaintiffs' attorneys wrote to the court Thursday.
ADOC in May was employing 494 BCO's, a 57 percent increase in the number of BCO's employed in Oct. 2019, according to ADOC's staffing numbers. The number of correctional officers working in Alabama prisons fell by two percent during that time, dropping from 1,319 to 1,287.