Jones calls for Trump to approve individual assistance for Alabamians affected by Hurricane Michael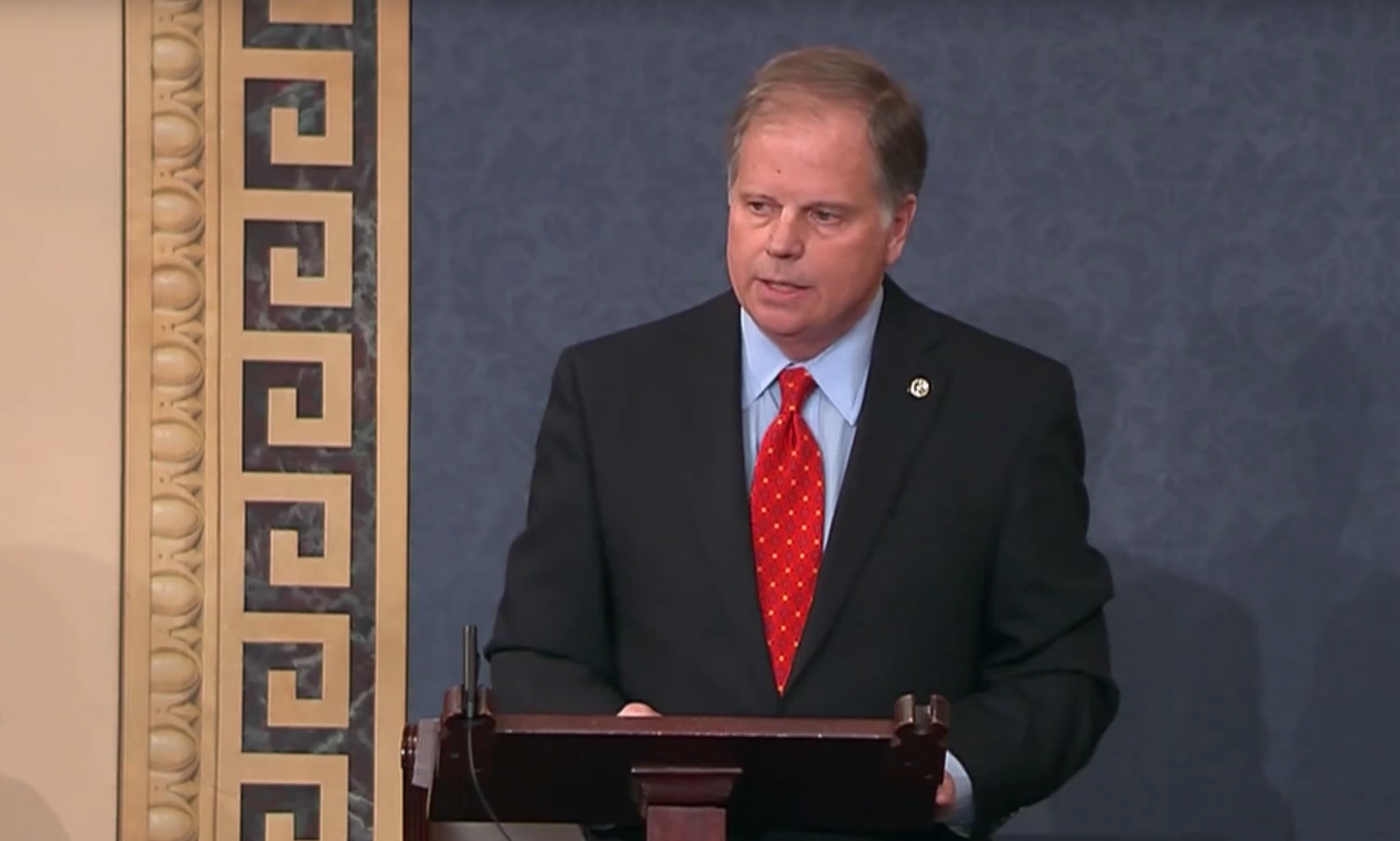 U.S. Sen. Doug Jones urged President Donald Trump last week to push for approval of individual assistance grants for Alabamians impacted by Hurricane Michael.
While a Major Disaster Declaration was approved last week, it only provides public assistance grants. Public assistance grants help local governments and community organizations, but can't be disbursed to individuals recovering from a disaster.
"The people of Alabama are grateful for the Public Assistance grants approved in the Major Disaster Declaration dated November 5, 2018, but more relief is clearly needed," Jones wrote in a letter to Trump. "I am aware that a determination as to the availability of Individual Assistance (IA) grants is still under review, and I urge you to approve IA grants as soon as possible. The effects of Hurricane Michael have been devastating to our state, and without individual federal assistance, many areas may never fully recover."
IA grants are vital in order for impacted Alabamians to fully recover, Jones' office said. The Alabama Emergency Management Agency has requested IA grants. AEMA also provided additional evidence to demonstrate that certain Alabama counties qualify for assistance.
Neighboring counties in Florida and Georgia have already received IA grants.
"The people and the State of Alabama are resilient, but as in Georgia and Florida, the recovery efforts in this case require resources beyond their reserves," Jones wrote.
Jones' office said the senator continues to engage with federal, state and local leaders and residents to ensure that Alabama gets the resources it needs to fully recover from Hurricane Michael, which was one of the most powerful hurricanes to make landfall in the continental United States.
Jones visited the Wiregrass region earlier this month to listen to local farmers to better understand the extent of the damage their crops sustained as well as their unique recovery needs, Jones' office said.
The U.S. Department of Agriculture has not yet approved the State of Alabama's application for an agricultural disaster declaration, which Jones supported in a recent letter to USDA Secretary Sonny Perdue.
Baldwin, Escambia and Mobile residents impacted by Sally urged to apply for federal aid
FEMA has approved $11.1 million in housing grants to individuals and families through Sept. 28, according to the governor's office.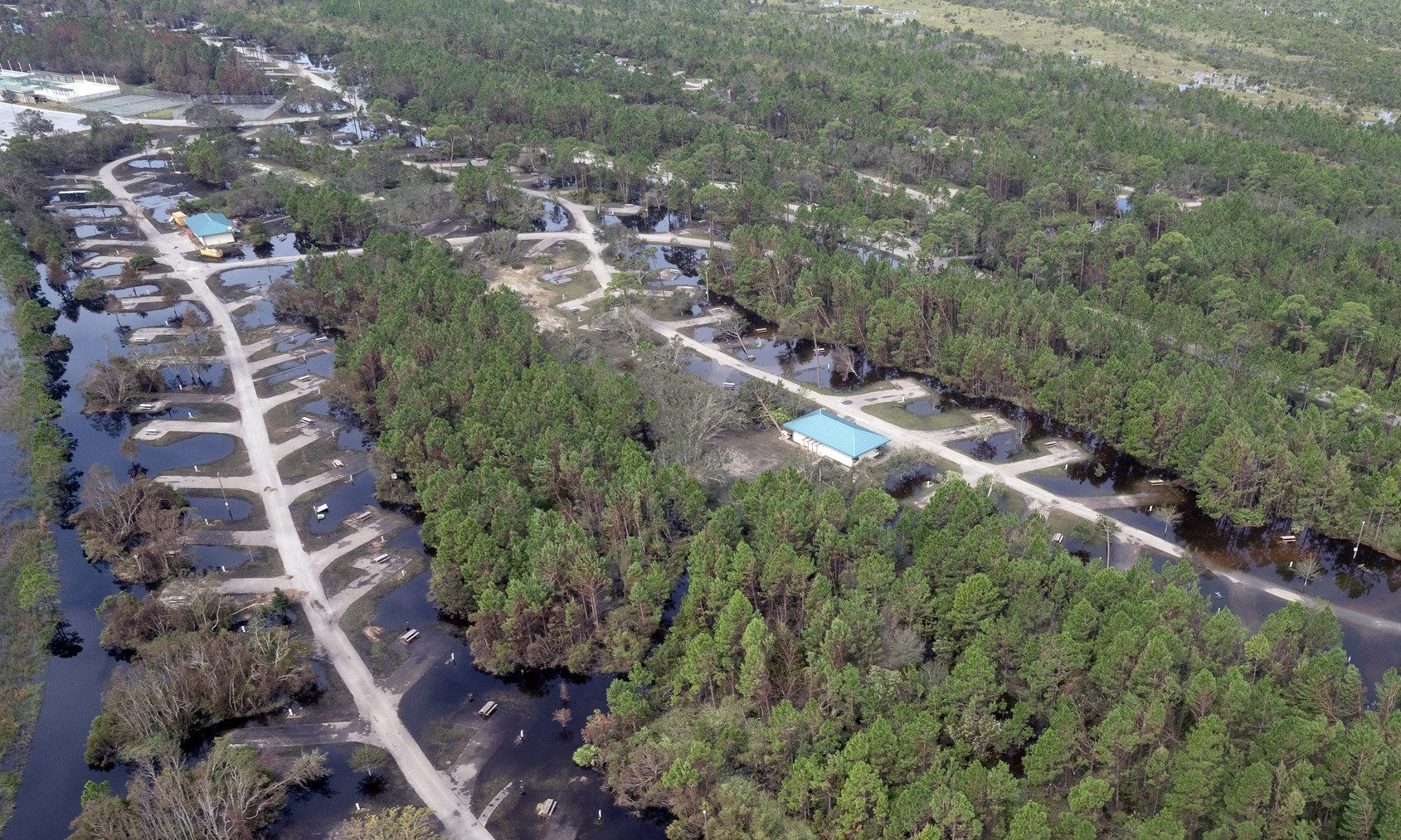 Gov. Kay Ivey on Monday announced more than $11 million in federal disaster aid has been approved for those impacted by Hurricane Sally in Baldwin, Escambia and Mobile counties.  
FEMA has approved $11.1 million in housing grants to individuals and families through Sept. 28, according to Ivey's office. 
"Hurricane Sally took a punch to our coastal areas, but thanks in part to the millions of dollars in federal assistance, the people of Alabama are moving along the road to recovery," Ivey said. "I remain grateful to President Trump, Administrator Gaynor and their teams for prioritizing the people of Alabama reeling from Hurricane Sally. We will get through this together; we have done it before, and we will do it again."
Federal grants to repair homes or for renting temporary housing made up $8.9 million of the FEMA funding. Grants for childcare, moving and storage, medical and dental comprised the remaining $2.1 million. 
The U.S. Small Business Administration has approved an additional $570,900 in disaster home repair loans for those impacted by Sally.
Ivey's office encourages homeowners and renters in Baldwin, Mobile and Escambia counties to apply to FEMA for federal disaster assistance as soon as possible. Residents of these three Alabama counties may also be eligible to receive assistance for uninsured and underinsured damage and losses resulting from the hurricane.
Residents in those three counties impacted by Hurricane Sally may register for FEMA disaster assistance online by visiting disasterassistance.gov or by calling 800-621-3362. Persons who are deaf, hard of hearing or have a speech disability and use a TTY may call 800-462-7585. Multi-lingual operators are available. The toll-free lines are open daily from 6 a.m. to midnight CST.
Those with a homeowner's insurance policy are encouraged to file an insurance claim before applying for federal assistance. 
Information that may be useful to have when you register include:
Address of the damaged primary dwelling where the damage occurred

Current mailing address

Current telephone number

Insurance information and description of disaster-caused damage and loss

Total household annual income

Names and birth dates of family members who live in the household

Name and Social Security number of co-applicant (if applicable)

Routing and account number for checking or savings account so FEMA may directly transfer disaster assistance funds
 For more information on Hurricane Say visit FEMA's website here.