Analysis | Could Auburn actually fire Gus Malzahn?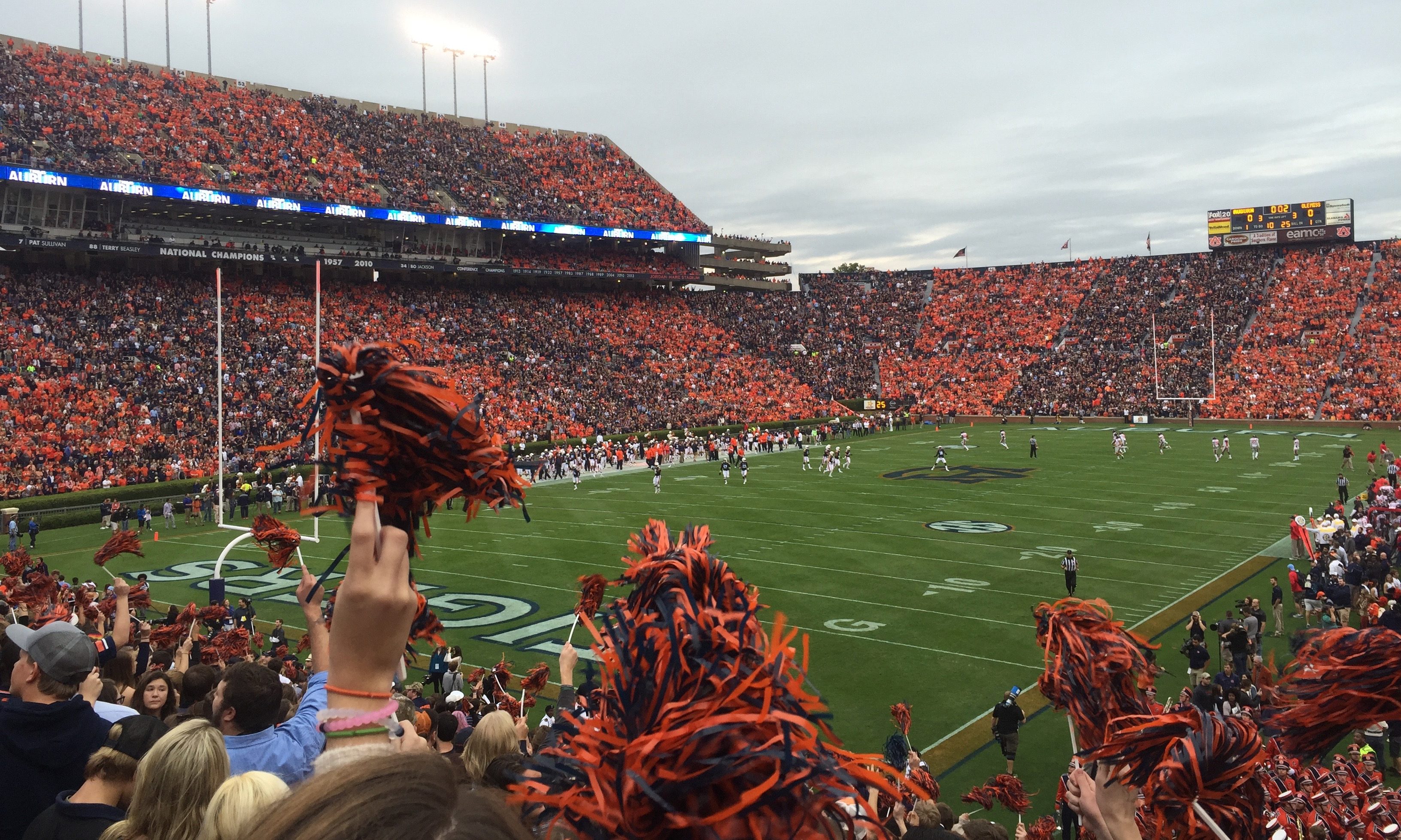 Is Auburn planning to fire Gus Malzahn?
I've been getting that question a lot — way more than a political reporter probably should — after I tweeted on Monday that some AU reps met with former Oklahoma head coach Bob Stoops and/or his reps.
It was a slow Monday in the sports world, I guess, because that bit of information — information that was mostly already out there (except for the details on Stoops) — blew up.
So, let's take a minute and set some things straight.
First and foremost, I stand by everything I said on Monday. There was a meeting between reps for AU and Stoops or his reps. That meeting went well, according to someone very familiar with the conversations that took place that day and in the two-plus weeks since.
I understand that Stoops denied the contact on Monday evening, and that's fine. I'm guessing there's some level of deniability that he built in that technically makes what he said true.
Coaches do that a lot. They say things like "I am not going to be the coach at Alabama," when technically they've just stalled the contact. Or they deny contact with a school, when they actually met with a booster not employed by the university. Or they deny meeting with anyone … because they actually sent their agent instead.  
I'm not going to play this game. I have reported what I know from multiple reliable sources. You can make up your own mind.
But there is other information to be considered.
For the past several weeks, numerous outlets that cover AU athletics on a daily basis — including a couple of longtime AU beat writers — have provided detailed reports on a growing movement within the ranks of boosters and top donors to oust Malzahn.
Such a move would be astounding for a couple of reasons, but primarily because the university provided Malzahn with one of the biggest and dumbest contract extensions in recent memory just last year. It tacked on an additional seven years and $49 million, and it came with a YUUUUGE buyout.
If Auburn fires Malzahn this year, under the terms of the contract, it would owe him around $32 million. And that money would have to be paid out in large chunks, with half of it due within 30 days.
That said, about a month ago, as Auburn was in the midst of yet another Malzahn mid-season swoon, I was told by a couple of prominent donors that there was talk of an "escape hatch" in Malzahn's contract. I dug into it a little more and found that the folks at Tigers Unlimited had alerted university officials to a rather significant problem with the financing of the contract extension: No one had secured the funding from TU.
Apparently, because TU is a private entity, for it to be obligated to cover the majority of Malzahn's contract — as it currently is — there's a formal step that has to be taken. I assume this involves a signature and notary stamp, but I'm only guessing.
That formal step was never executed, according to two people who should know. And some at AU wanted to use that loophole to weasel out of the contract extension and/or possibly force Malzahn into a negotiation.
It was never clear to me just how serious anyone at AU took this scheme, but the fact that so many were talking about it told me that the major players had turned on Malzahn. That was mostly not the case a year earlier, when that stupid extension was greenlit.
It was also around that time that some prominent donors and trustees began discussing alternatives to Malzahn as head coach.
There was agreement on one thing: If they were going to consider dropping a chunk of change to send Malzahn packing, it would have to be for a home run, can't-miss hire.
"We weren't doing this and hiring some longshot," said one of the donors who was part of the discussions. "That's about all we agreed on, but we agreed on that."
Stoops' name was at the top of the list. But it was tossed out, the donors said, almost as a sarcastic wish — with no hope of it ever happening. After all, Stoops had retired only a year ago and he has no real ties to Auburn.
Still, a couple of AU donors reached out. They set up a meeting. And to their surprise, it went extremely well. There seemed to be genuine interest from Stoops in returning to coaching, and in the Auburn job specifically, the sources said. Since that time, the two sides have remained in contact and there is a general feeling that the interest remains high on both sides.
Where that leaves things, I'm not sure.
But I do know this: the way this info leaked, some people wanted it out there. Too many people knew what was going on, and too many people were willing to talk about it. I suspect that was partly to gauge fan response, and to ensure that making such a change would be supported by the overall fanbase and by the top donors.
Six weeks ago, there's no chance it would have been received well. On Monday, after a blowout loss to Alabama and an ugly loss to Georgia, there is much more support. There's a growing concern among "donors who matter" that AU is falling too far behind UGA and UA, and that it will eventually hurt the team in recruiting. Not to mention, some of the money spent to fire Malzahn — if AU ends up owing him that full buyout, which is unlikely — could be recouped by on-the-field successes.
So, there is suddenly momentum to pull off what was an unthinkable move just a few weeks ago: Eat a $30 million buyout and fire Gus Malzahn.
Opinion | Ivey sends the wrong message at the wrong time on in-person learning
"Ivey came with a message to get back in there and try harder — as if more trying is what our schools and teachers are lacking."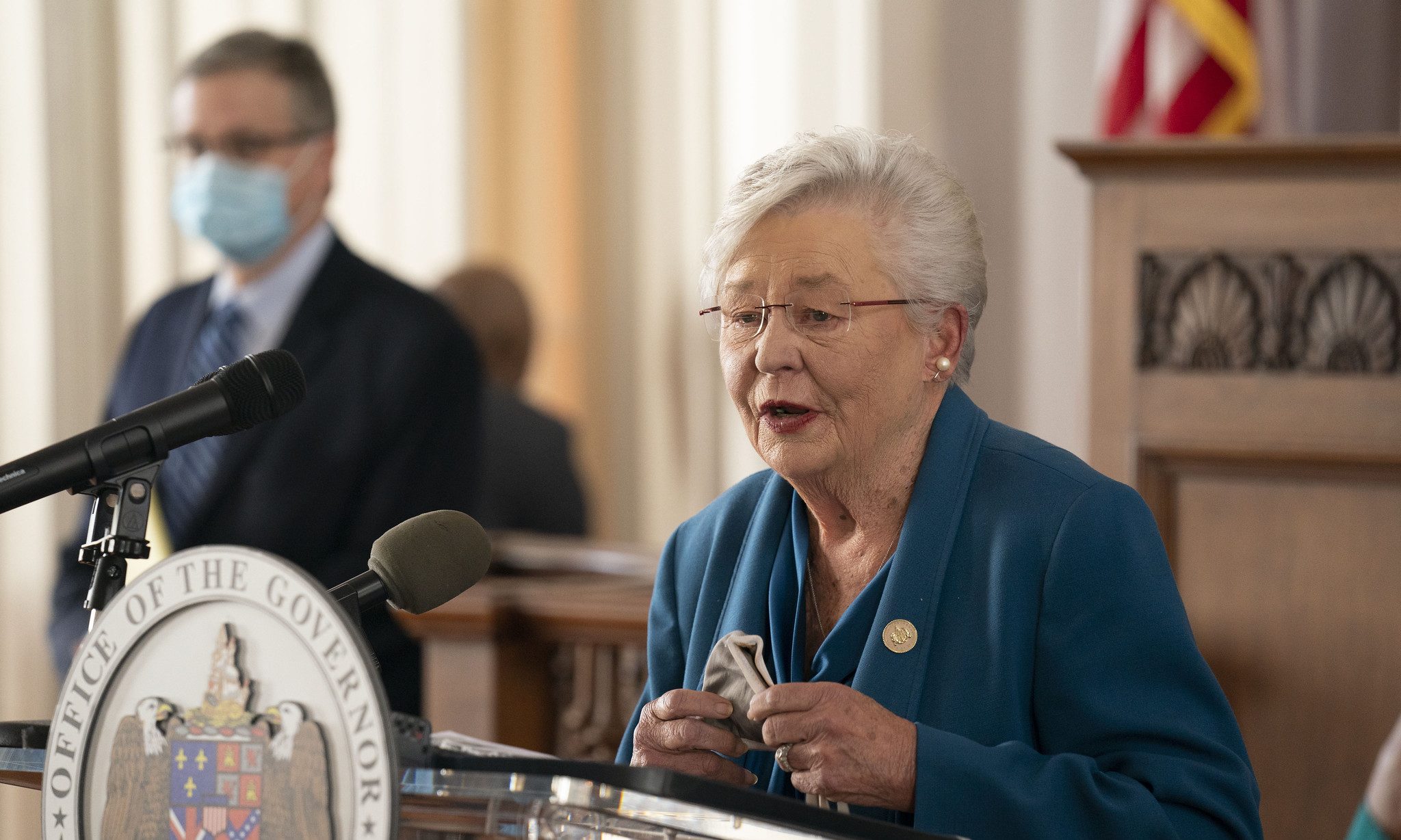 Over the course of the last several days, my Facebook feed has been filled with posts expressing sadness, anger and dismay over the passing of two beloved Montgomery Public Schools assistant principals and three more school system employees.
According to posts by their family members and friends and interviews with several, all passed away from the COVID-19 virus.
Another MPS administrator was in an ICU unit in Montgomery, according to a coworker. Several others are struggling with the virus.
None of this is uncommon in the state right now, where COVID infections are spreading like wildfire in a strong breeze. On Tuesday, there was yet another record-setting day of positive cases and hospitalizations. And hospital officials said there are currently zero ICU beds in Mobile.
So, it was a bit surprising, with all of that distressing news rolling in, to also receive an email from Gov. Kay Ivey on Tuesday afternoon, passing along a press release in which she encouraged all schools to open for in-person instruction in 2021.
This came on the heels of her declaration a couple of weeks ago that she would not be ordering future business closings due to coronavirus cases increasing. Just a blanket statement that no matter how bad things get, and no matter how effective Ivey's previous shutdown order was, there would be no more shutdowns.
It's as if there was only so much rational thought and science/math-based decision making that could be condoned within the Alabama governor's office and Ivey used up her allotment by the end of October.
Nothing else makes sense — not if you understand how numbers work.
We're in far worse shape now than we were when the original shutdown order was issued by Ivey last spring. Our doctors and health professionals and frontline workers are screaming out warnings, and hospital administrators are again warning that bed capacity is nearing critical shortages.
And public health experts think we're only on the fringe of a coming "tidal wave," spurred by Thanksgiving gatherings last week. Not to mention we're coming up on the Christmas party season. And we're still months away from the widespread distribution of a vaccine.
If something doesn't change, a whole lot of people are going to die. A whole lot more will suffer through hospitalization and undetermined long term issues.
These are not secrets. And there's no chance that Ivey and others around the state aren't getting these messages from doctors and scientists.
But politics.
Ivey governs a state that is dominated by right-wing voters who have bought hook, line and sinker into the Trump fantasyland extravaganza and conspiracy carnival. The majority of voters in this state, and an overwhelming majority of voters in Ivey's party, believe Trump won in a landslide, that masks are tyranny, and shutdown orders are impeachable offenses.
Hell, Ivey's own Legislature, dominated by her party, is seeking to strip her power to issue shutdown orders and other emergency health orders.
There is almost no political upside for Ivey in issuing another shutdown order or even mildly expanding the order that's currently in place.
There's also this little problem: If Ivey issues another shutdown order, it is an acknowledgment that the first order was effective — and it was, as every chart of infections and hospitalizations will show — and that we squandered the time that shutdown bought us.
If you'll recall, we didn't just close businesses and sit home for a few weeks because it was going to eradicate the virus. We did it so hospitals could catch up and we could implement national and state-level strategies for combating the virus on many fronts.
The hospitals caught up. Nothing else happened.
We don't have a testing and tracing plan on any level. We don't have a national mask ordinance. We don't have a comprehensive spending package that provides a lifeline to families and businesses. We can't even figure out in Alabama how to spend the damn money the feds gave us.
And our schools … sweet Lord Jesus … our schools.
It is pathetic the protective equipment and cleaning supplies our school teachers have been provided. It is nearly criminal the danger we have put some of them in, as evidenced by the deaths and illnesses we've seen. And it should be a national outrage the work hours and commitment we've demanded of them, while we sat on a billion dollars that could have made their lives exponentially better.
We had opportunities to be safer, but those opportunities (including one that Ivey, to her credit, pushed for) were lost in the usual, ignorant bickering and ego-stroking.
But with all of that going on, and with districts and schools just trying their best to get by and do what they can to serve students, here's Ivey with a message to get back in there and try harder. As if more trying is what our schools and teachers are lacking.
But that's actually fairly fitting for the way Republican leaders at the state and national levels have handled this virus: do the bare minimum, shame working people for their fears, worry about the money first.