Analysis | Could Auburn actually fire Gus Malzahn?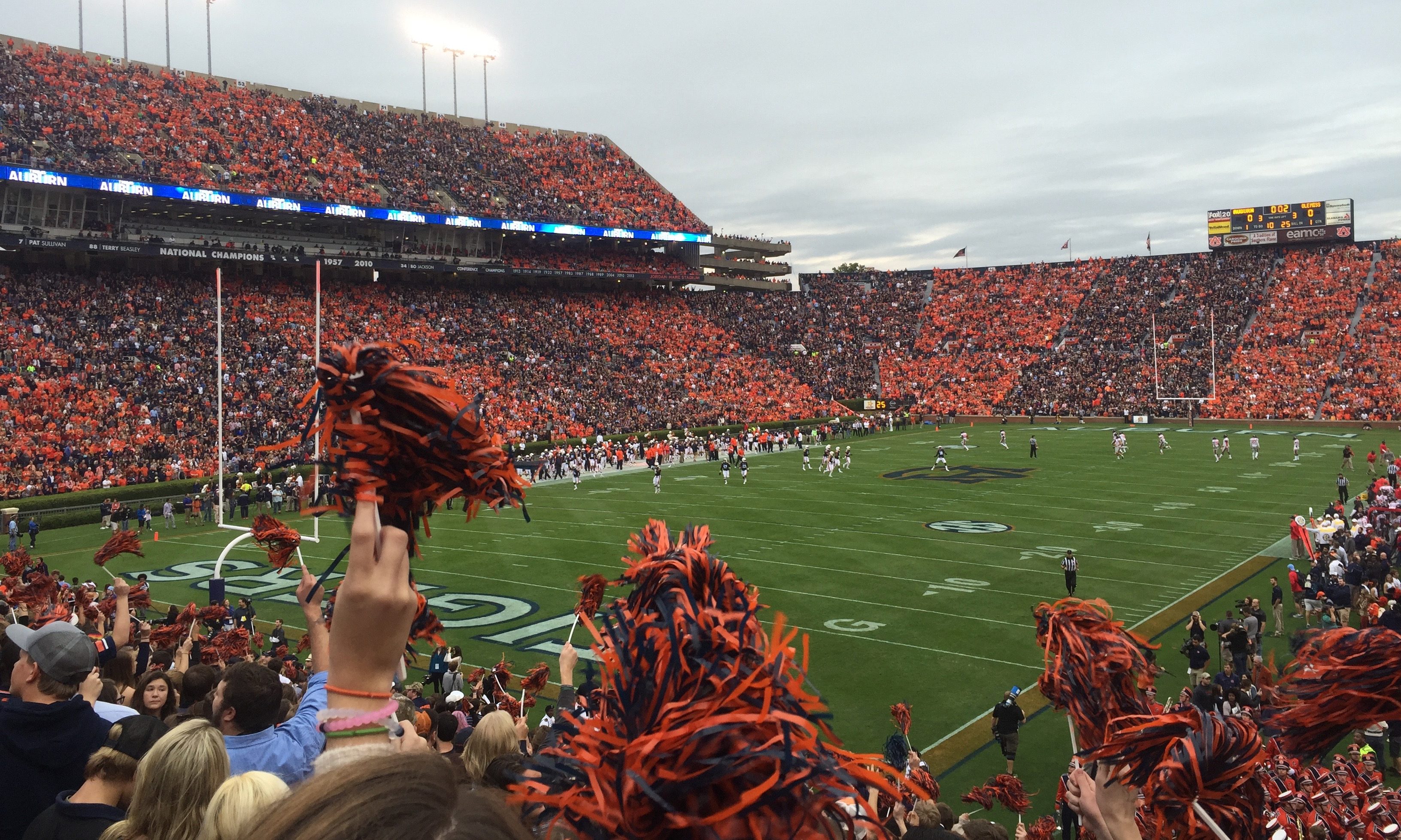 Is Auburn planning to fire Gus Malzahn?
I've been getting that question a lot — way more than a political reporter probably should — after I tweeted on Monday that some AU reps met with former Oklahoma head coach Bob Stoops and/or his reps.
It was a slow Monday in the sports world, I guess, because that bit of information — information that was mostly already out there (except for the details on Stoops) — blew up.
So, let's take a minute and set some things straight.
First and foremost, I stand by everything I said on Monday. There was a meeting between reps for AU and Stoops or his reps. That meeting went well, according to someone very familiar with the conversations that took place that day and in the two-plus weeks since.
I understand that Stoops denied the contact on Monday evening, and that's fine. I'm guessing there's some level of deniability that he built in that technically makes what he said true.
Coaches do that a lot. They say things like "I am not going to be the coach at Alabama," when technically they've just stalled the contact. Or they deny contact with a school, when they actually met with a booster not employed by the university. Or they deny meeting with anyone … because they actually sent their agent instead.  
I'm not going to play this game. I have reported what I know from multiple reliable sources. You can make up your own mind.
But there is other information to be considered.
For the past several weeks, numerous outlets that cover AU athletics on a daily basis — including a couple of longtime AU beat writers — have provided detailed reports on a growing movement within the ranks of boosters and top donors to oust Malzahn.
Such a move would be astounding for a couple of reasons, but primarily because the university provided Malzahn with one of the biggest and dumbest contract extensions in recent memory just last year. It tacked on an additional seven years and $49 million, and it came with a YUUUUGE buyout.
If Auburn fires Malzahn this year, under the terms of the contract, it would owe him around $32 million. And that money would have to be paid out in large chunks, with half of it due within 30 days.
That said, about a month ago, as Auburn was in the midst of yet another Malzahn mid-season swoon, I was told by a couple of prominent donors that there was talk of an "escape hatch" in Malzahn's contract. I dug into it a little more and found that the folks at Tigers Unlimited had alerted university officials to a rather significant problem with the financing of the contract extension: No one had secured the funding from TU.
Apparently, because TU is a private entity, for it to be obligated to cover the majority of Malzahn's contract — as it currently is — there's a formal step that has to be taken. I assume this involves a signature and notary stamp, but I'm only guessing.
That formal step was never executed, according to two people who should know. And some at AU wanted to use that loophole to weasel out of the contract extension and/or possibly force Malzahn into a negotiation.
It was never clear to me just how serious anyone at AU took this scheme, but the fact that so many were talking about it told me that the major players had turned on Malzahn. That was mostly not the case a year earlier, when that stupid extension was greenlit.
It was also around that time that some prominent donors and trustees began discussing alternatives to Malzahn as head coach.
There was agreement on one thing: If they were going to consider dropping a chunk of change to send Malzahn packing, it would have to be for a home run, can't-miss hire.
"We weren't doing this and hiring some longshot," said one of the donors who was part of the discussions. "That's about all we agreed on, but we agreed on that."
Stoops' name was at the top of the list. But it was tossed out, the donors said, almost as a sarcastic wish — with no hope of it ever happening. After all, Stoops had retired only a year ago and he has no real ties to Auburn.
Still, a couple of AU donors reached out. They set up a meeting. And to their surprise, it went extremely well. There seemed to be genuine interest from Stoops in returning to coaching, and in the Auburn job specifically, the sources said. Since that time, the two sides have remained in contact and there is a general feeling that the interest remains high on both sides.
Where that leaves things, I'm not sure.
But I do know this: the way this info leaked, some people wanted it out there. Too many people knew what was going on, and too many people were willing to talk about it. I suspect that was partly to gauge fan response, and to ensure that making such a change would be supported by the overall fanbase and by the top donors.
Six weeks ago, there's no chance it would have been received well. On Monday, after a blowout loss to Alabama and an ugly loss to Georgia, there is much more support. There's a growing concern among "donors who matter" that AU is falling too far behind UGA and UA, and that it will eventually hurt the team in recruiting. Not to mention, some of the money spent to fire Malzahn — if AU ends up owing him that full buyout, which is unlikely — could be recouped by on-the-field successes.
So, there is suddenly momentum to pull off what was an unthinkable move just a few weeks ago: Eat a $30 million buyout and fire Gus Malzahn.
Print this piece
How Alabama's government stays broken
It doesn't take a rocket scientist — or even any kind of scientist — to figure out that Alabama's state government is broken. 
I mean, really, just look around. At the poverty, the poor education, the racism, the arrested public officials, the in-your-face public corruption and the complete disregard for the welfare of the majority of the people in the state. 
But, while the overall awfulness of Alabama's governance might be easy to diagnose, the underlying causes — the daily examples that explain just how it stays so broken — are far harder to put your finger on. Because they are mostly wrapped up in mundane occurrences that take place within the walls of the State House or the capitol or the Supreme Court chambers or some other government building. 
Things like SB117/HB140. 
Those are the official names for a bill in both the senate and house that will "clarify existing law relating to disposal of solid waste." 
Sounds innocent enough, right? Just gonna get this minor landfill situation straightened out. No biggie. 
Ah, but see, SB117/HB140 is the prime example of Alabama's broken government. 
It is the prime example of how your lawmakers aren't working for you. It is the perfect encapsulation of everything that is wrong in this state.
Basically this landfill bill would make it OK to cover existing landfills with artificial covers, instead of the six inches of earth that is currently required. 
Now, this still doesn't sound like a big deal. And it won't be one if you don't mind third-world diseases, the smell of rotting meat, frequent fires, coyotes and feral dogs roaming your streets and rats. Lots and lots of rats. 
Applying six inches of earth each day to cover the garbage dumped at landfills prevents those things, the EPA figured out long ago. And it set those parameters in the rules it recommends to states. Alabama agreed, and the state adopted that rule, along with others, into law several years ago. 
Regular landfills have to cover with six inches of earth every day. Construction landfills have to do so once per week. 
This is a simple law. 
But if you operate a landfill, it's an expensive one. And a time consuming one. 
Ah, but luckily, those laws are environmental laws. And in Alabama, we figured out long ago that environmental laws can be cumbersome and expensive, so we set up a bit of a … let's just call it a workaround. 
The Alabama Department of Environmental Management. 
You'll find we do this a lot — set up an entity that lies somewhere between the laws and the enforcement of the laws whose only job it seems is to give free passes to the bigwigs and corporations who violate those specific laws. 
We do it with the Ethics Commission. With the Public Service Commission. And with ADEM. 
It's genius, really. The laws are still on the books and no one has to overtly roll back protections that would lead to rotting garbage attracting disease carrying rodents by the thousands. 
Instead, just get ADEM to quietly stop enforcing the law. 
Which is exactly what ADEM has done in this case. It was allowing landfills all over the state to cover garbage with tarps and various other materials. The tarps and other covers inevitably got holes in them, and a Noah's Ark-level of animals descended upon the landfills to dine and spread the garbage all over adjoining neighborhoods. 
The neighbors, tired of the smell and the disease and the roaming animals, sued, citing in their legal filing horror stories of living near these maggot farms that smelled like death. 
They sued ADEM for failing to do its job, and for essentially rewriting the law to allow businesses to do whatever they wanted to do. 
And lo and behold, the Alabama Court of Civil Appeals agreed with them. In a lengthy, detailed decision entered last October, the five-judge panel noted that ADEM didn't have the authority to rewrite the law. 
The case is now before the Alabama Supreme Court, but everyone knows that the Appeals Court judges are correct. 
But why bother with trying to win over judges when you can instead just change the laws through the crooks in the Alabama Legislature? 
And so, here we are, with a handful of lawmakers in both chambers of the legislature willing to attach their names to legislation that will allow businesses to ignore the standards imposed by the EPA, ignore the standards that are commonplace in most other states and change Alabama law to benefit a handful of landfill owners at the expense of thousands of Alabama citizens. 
And this, kids, is how Alabama's government stays broken.
Print this piece