Analysis | Could Auburn actually fire Gus Malzahn?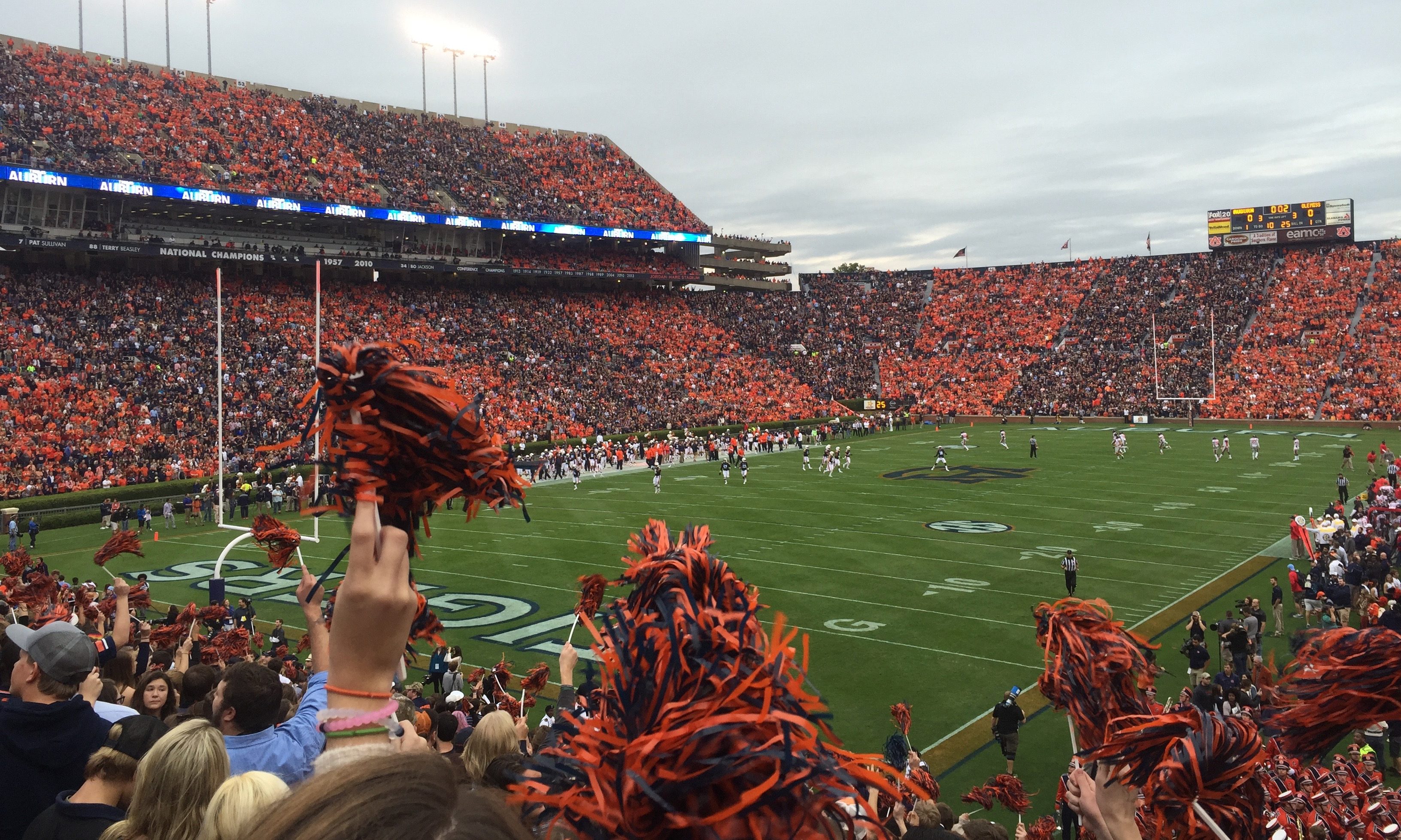 Is Auburn planning to fire Gus Malzahn?
I've been getting that question a lot — way more than a political reporter probably should — after I tweeted on Monday that some AU reps met with former Oklahoma head coach Bob Stoops and/or his reps.
It was a slow Monday in the sports world, I guess, because that bit of information — information that was mostly already out there (except for the details on Stoops) — blew up.
So, let's take a minute and set some things straight.
First and foremost, I stand by everything I said on Monday. There was a meeting between reps for AU and Stoops or his reps. That meeting went well, according to someone very familiar with the conversations that took place that day and in the two-plus weeks since.
I understand that Stoops denied the contact on Monday evening, and that's fine. I'm guessing there's some level of deniability that he built in that technically makes what he said true.
Coaches do that a lot. They say things like "I am not going to be the coach at Alabama," when technically they've just stalled the contact. Or they deny contact with a school, when they actually met with a booster not employed by the university. Or they deny meeting with anyone … because they actually sent their agent instead.  
I'm not going to play this game. I have reported what I know from multiple reliable sources. You can make up your own mind.
But there is other information to be considered.
For the past several weeks, numerous outlets that cover AU athletics on a daily basis — including a couple of longtime AU beat writers — have provided detailed reports on a growing movement within the ranks of boosters and top donors to oust Malzahn.
Such a move would be astounding for a couple of reasons, but primarily because the university provided Malzahn with one of the biggest and dumbest contract extensions in recent memory just last year. It tacked on an additional seven years and $49 million, and it came with a YUUUUGE buyout.
If Auburn fires Malzahn this year, under the terms of the contract, it would owe him around $32 million. And that money would have to be paid out in large chunks, with half of it due within 30 days.
That said, about a month ago, as Auburn was in the midst of yet another Malzahn mid-season swoon, I was told by a couple of prominent donors that there was talk of an "escape hatch" in Malzahn's contract. I dug into it a little more and found that the folks at Tigers Unlimited had alerted university officials to a rather significant problem with the financing of the contract extension: No one had secured the funding from TU.
Apparently, because TU is a private entity, for it to be obligated to cover the majority of Malzahn's contract — as it currently is — there's a formal step that has to be taken. I assume this involves a signature and notary stamp, but I'm only guessing.
That formal step was never executed, according to two people who should know. And some at AU wanted to use that loophole to weasel out of the contract extension and/or possibly force Malzahn into a negotiation.
It was never clear to me just how serious anyone at AU took this scheme, but the fact that so many were talking about it told me that the major players had turned on Malzahn. That was mostly not the case a year earlier, when that stupid extension was greenlit.
It was also around that time that some prominent donors and trustees began discussing alternatives to Malzahn as head coach.
There was agreement on one thing: If they were going to consider dropping a chunk of change to send Malzahn packing, it would have to be for a home run, can't-miss hire.
"We weren't doing this and hiring some longshot," said one of the donors who was part of the discussions. "That's about all we agreed on, but we agreed on that."
Stoops' name was at the top of the list. But it was tossed out, the donors said, almost as a sarcastic wish — with no hope of it ever happening. After all, Stoops had retired only a year ago and he has no real ties to Auburn.
Still, a couple of AU donors reached out. They set up a meeting. And to their surprise, it went extremely well. There seemed to be genuine interest from Stoops in returning to coaching, and in the Auburn job specifically, the sources said. Since that time, the two sides have remained in contact and there is a general feeling that the interest remains high on both sides.
Where that leaves things, I'm not sure.
But I do know this: the way this info leaked, some people wanted it out there. Too many people knew what was going on, and too many people were willing to talk about it. I suspect that was partly to gauge fan response, and to ensure that making such a change would be supported by the overall fanbase and by the top donors.
Six weeks ago, there's no chance it would have been received well. On Monday, after a blowout loss to Alabama and an ugly loss to Georgia, there is much more support. There's a growing concern among "donors who matter" that AU is falling too far behind UGA and UA, and that it will eventually hurt the team in recruiting. Not to mention, some of the money spent to fire Malzahn — if AU ends up owing him that full buyout, which is unlikely — could be recouped by on-the-field successes.
So, there is suddenly momentum to pull off what was an unthinkable move just a few weeks ago: Eat a $30 million buyout and fire Gus Malzahn.
Opinion | Humane Alabama prisons would be a real surprise
Just some Christlike compassion and decent management. Getting either in Alabama's prisons would be a huge surprise.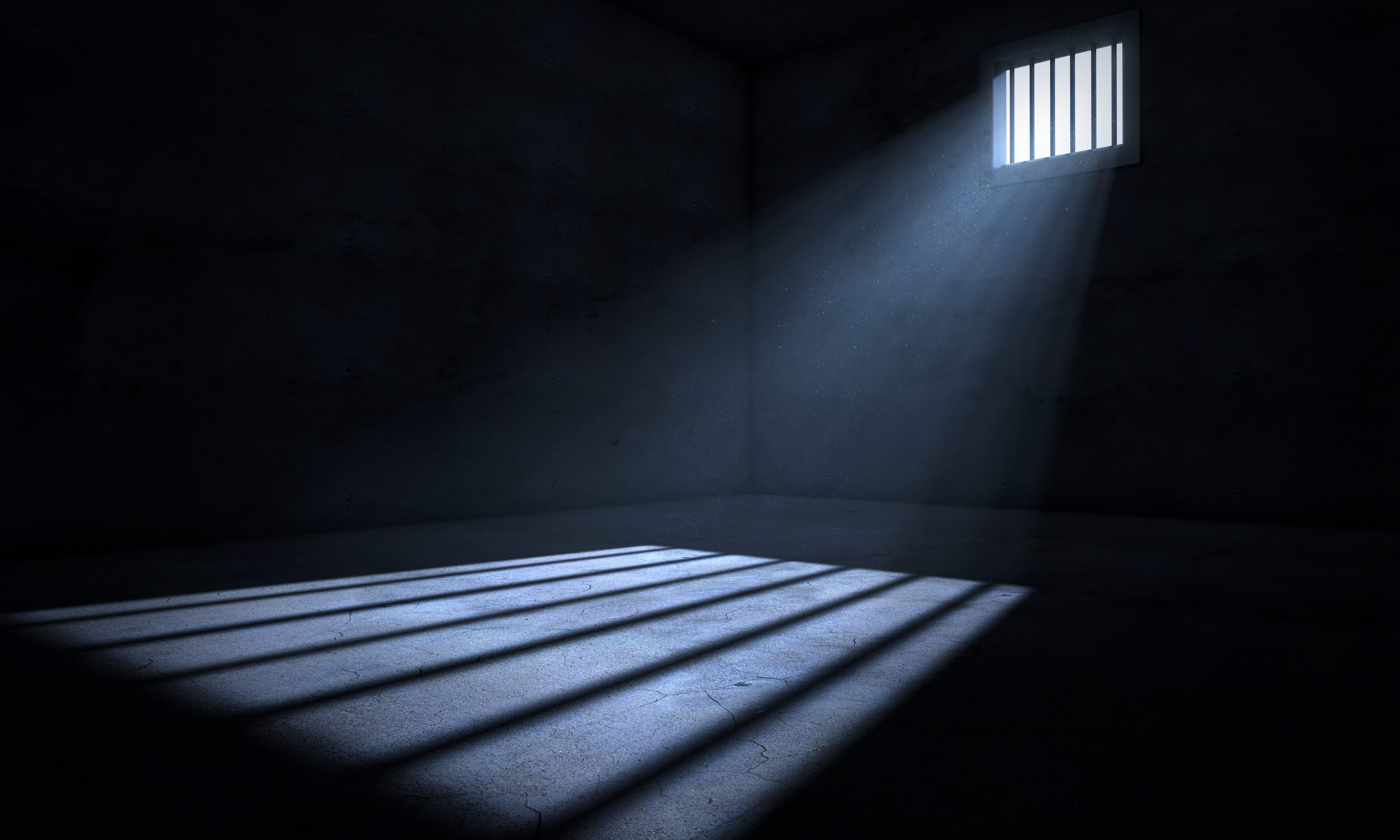 Nearly every day, there is a notification on my phone announcing that APR reporter Eddie Burkhalter has submitted yet another story on some new horror that has occurred within Alabama's God-awful prison system. 
A beating. A death. A suicide. Guards arrested. Guards accused of essentially murder. The Alabama Department of Corrections offering a lame-ass excuse for this death or that "suicide" or this drug overdose or that outright murder. 
Every single day. 
How he deals with it — listening to the pain and anguish of the prisoners and their family members — is simply unimaginable to me. 
But because of his stories, and the work done by the ACLU's Beth Shelburne, I know — and the readers of APR know — all too well of the violence and all around horrors that exist daily within Alabama's prison system. 
So, it was quite absurd to hear a few days ago that both the Alabama Department of Corrections and Attorney General Steve Marshall were "surprised" by a Department of Justice report that found the state's prisons to be an absolute horror show, where beatings, suicides, murders and drug use are rampant. 
The only people in those positions who would be "surprised" by such a report are idiots and liars. Marshall and Corrections Commissioner Jeff Dunn can decide where they fall. 
The report from the Donald Trump DOJ, which is led by Bill Barr, was produced following a near-four year investigation into the prison system in the state, and it came on the heels of other federal reports that found similar issues. 
The state is currently tied up in federal litigation over ADOC's lack of health care and mental health care for prisoners. Testimony in that trial, highlighted by media, has brought damning details of the state's prisons and the cruel and unusual punishment doled out within their walls. 
At this point, the only people who don't know that Alabama's prisons are dark holes where violence, death and disease run rampant are those who don't want to know. 
You would think that such despicable stories of death and misery, in a state where Christian values reign and we profess a deep and unbreakable respect for the sanctity of life, would prompt public outrage. You would think our prisons would be governed by the Christian ideals of forgiveness and salvation. 
You would be wrong. 
Now, we could get into the many reasons — or, really, the one reason — why that is, but let's not get bogged down in race or in why Christian repentance seems far less available the darker your skin. 
Just know the prisons are awful and that their awfulness has never been a secret to anyone with a working brain and the ability to read. 
That didn't stop Marshall from grandstanding, however. 
In a ridiculous press release, he declared that the state would not "be bullied" by the federal government into entering into a consent decree. 
(I'd like to take a moment here to give proper respect to the federal bullying of Alabama over the years. Without it, we'd still have slavery, Jim Crow and Roy Moore-approved same-sex marriage laws.)
Marshall also, for some weird reason, tied the release of the report to the 2020 election, saying the state won't be pressured into an agreement "conspicuously, 53 days before a presidential election."
Yes, how dare the feds force us to treat humans like humans just 53 days before … other humans … go vote? 
Hard to believe these guys aren't getting the job done, isn't it?
And they're not. It doesn't matter what happens — bad press, lawsuits, DOJ reports, threats from federal agencies — Alabama officials are NOT going to clean up our prisons. They're not going to reduce overcrowding or provide proper care or hire and properly train enough corrections officers. 
Not unless Alabama citizens hold them accountable. 
And you should. Because the environment of any prison or detention center is set by the people who run it, not the inmates within it. 
Instead of cesspools of violence and death, the prisons could be models of reform and humanity — where men and women are rehabilitated and provided life skills that reduce recidivism rates. 
Isn't it weird how such goals are not part of a $2 billion plan to build new prisons? 
Over the weekend, a group of activists rallied in front of the governor's mansion in Montgomery to protest that new prison plan. The Alabamians Who Care group wants massive reforms and a plan for better prisons that treat people more humanely. 
That's not impossible. Other countries and other states have done it. And it didn't cost them $2 billion and federal intervention. 
Just some Christlike compassion and decent management. 
Getting either in Alabama's prisons would be a huge surprise.