Opinion | Analysis of General Election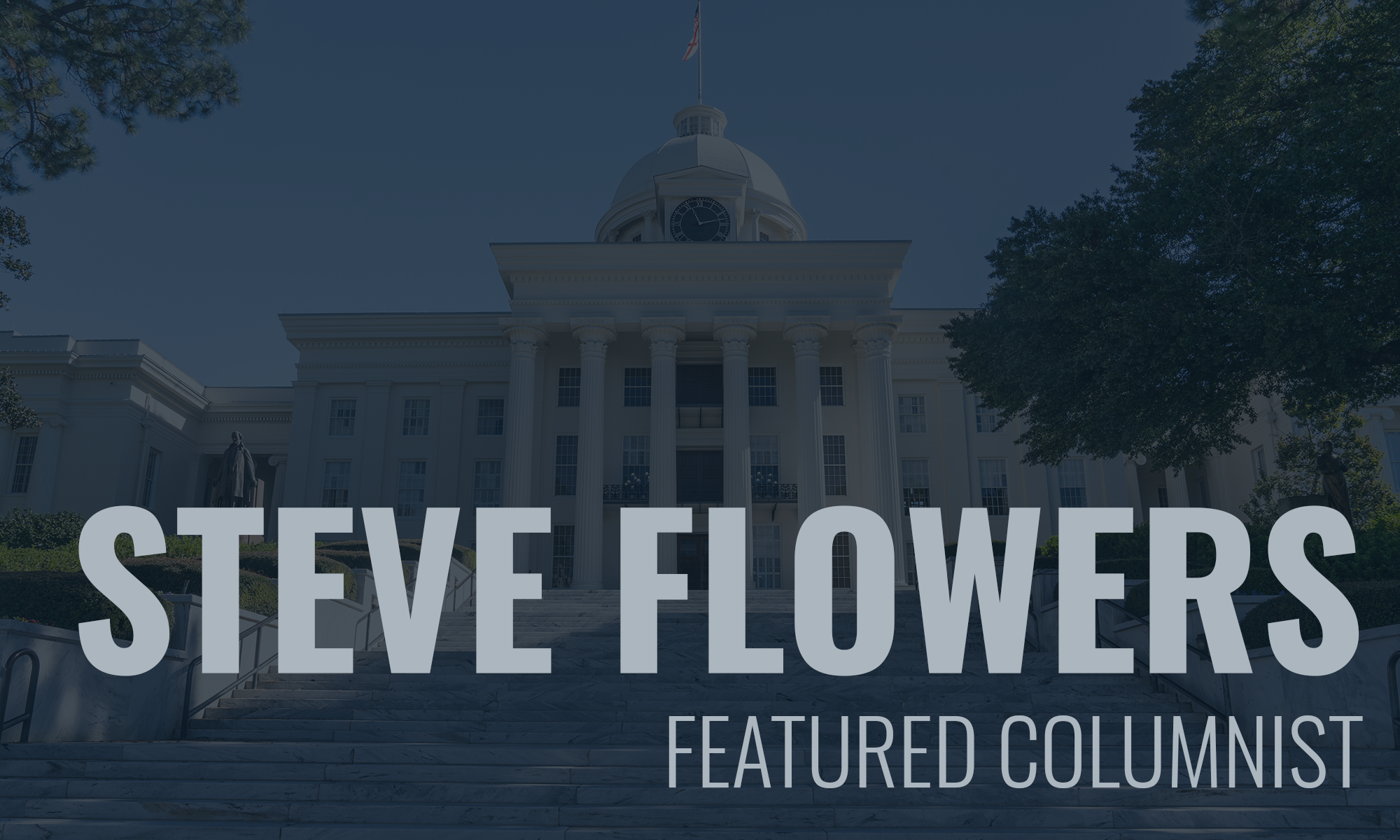 A few last thoughts and observations on our November 6 General Election in Alabama.
Our new 55th Governor looked and sounded more like the old Kay Ivey, than the one we have seen the past few years and during the campaign. She was vibrant, succinct to the point, had a perfectly timed and unscripted victory speech. Her green jacket was becoming. She will be a good governor. She will tackle the tough issues the state must face in the next four years, especially our infrastructure needs.
She is extremely qualified and ready to be governor. She is a real Republican with a real Republican super majority State Legislature. There are 27 Republicans and eight Democrats in the Senate. The numbers are 77 Republicans and 28 Democrats in the House.
Kay also has a unique and advantageous relationship with all of the Alabama Senate. She was the presiding officer of the Senate the last six years and was considered fair and impartial. She worked with and developed a very good working relationship with the GOP leadership. The three primary leaders of the Senate, Del Marsh, Jabo Waggoner and Greg Reed, have a close knit, trusting bond with Kay.
Kay not only becomes the 55th Governor, she is the first Republican female elected as governor and the second female governor in our state history. Ironically, Kay cut her teeth in politics working in our first female governor, Lurleen Wallace's campaign for governor. Kay was a student at Auburn University. Little did she know that 52-years later she would be the second female governor of our State.
The more things change, the more they stay the same in Alabama politics. The Alabama that Kay Ivey and I grew up in and knew 50 years ago was totally Democratic. In fact, the word tantamount was used continually to describe the dominance of the Democratic Party. It was an accurate statement. The dictionary describes tantamount as "the same as." Today I use the word tantamount when explaining winning the Republican Primary in Alabama. We were a one-party state 50 years ago and we are a one-party state in statewide politics, today. The difference is we changed parties. We are now a Republican state, yesteryear we were a Democratic state.
Winning the Republican nomination for statewide office in Alabama is tantamount to election. The proof is in the pudding. We have 29 elected statewide offices in Alabama, all 29 are held by Republicans. I'm not prophetic, but allow me to share a short passage with you from my column the week before the election. "In bygone days the Democratic Primary nomination was tantamount to election. Today, it is just the other way around. Nowadays, winning the Republican Primary is tantamount to election in the good ol' Heart of Dixie. The more things change the more they stay the same in Alabama politics. Boy, when we change, we really change. We were a one-party state then and we are a one-party state now. When Kay Ivey won the GOP mantle back in June, she essentially won the Governor's race." That was my statement Wednesday before the election. My belief was overwhelmingly confirmed on Tuesday, November 6th. We are a Republican state and I don't see it changing anytime soon. That was my foremost takeaway from the election.
My second observation is akin to my first, we are so Republican that folks are just voting a straight ticket. We have joined the rest of the Nation in that we simply vote straight Republican or straight Democratic. Our voting has become nationalized. Over 65 percent of Alabamians voted a straight lever ticket. It is primarily along racial lines. Alabamians are essentially African American Democrats or Caucasian Republicans. Therefore, Alabama is a red Republican state for statewide politics. However, just the opposite is true for the metropolitan counties of Jefferson and Montgomery. If you are going to win a countywide office in these locales, you must run as a Democrat.
The third takeaway was the tremendous turnout at the polls. A record-breaking 50 percent of Alabamians voted on November 6th. Again, this was driven by national politics. Folks are either hardcore, conservative Republicans or hardcore liberal Democrats. There are few in between. Alabamians voted the national party brand. It is apparent that more Alabamians like and agree with Donald Trump than they do with Nancy Pelosi, Hillary Clinton, or Barack Obama.
See you next week.
Steve is Alabama's leading political columnist. His weekly column is seen in more than 60 Alabama newspapers. He served 16 years in the state legislature. Steve may be reached at www.steveflowers.us.
Opinion | All politics is local. All of Alabama's mayors races this year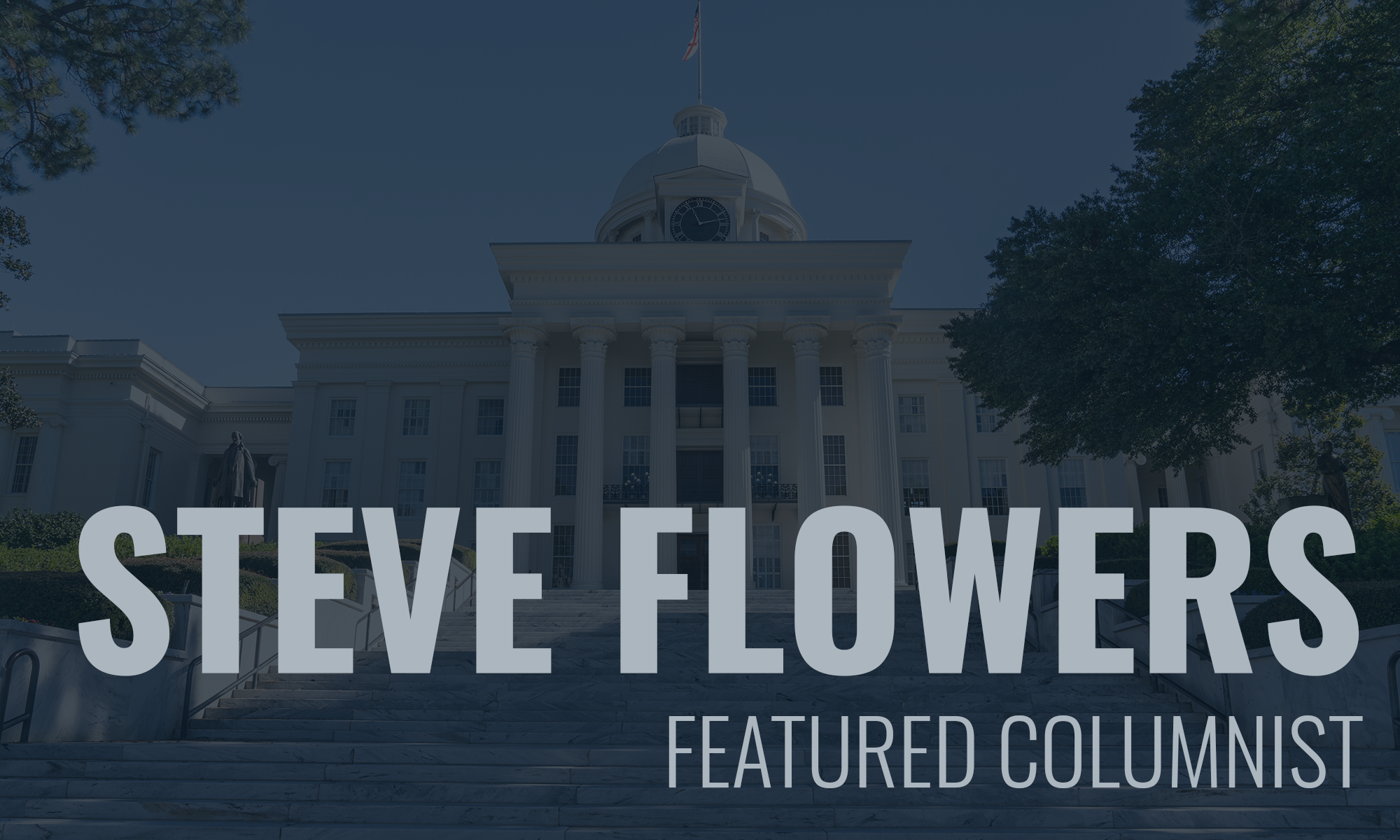 With it being a presidential election year and an election for one of our United States Senate Seats and all of the interest that goes along with those high-profile contests, it has gone under the radar that most of our cities in the state had elections for mayor and city council last month.  Mayors serve four–year terms and to most Alabamians they are the most important vote they will cast this year.  
The job of mayor of a city is a difficult and intricate fulltime, 24hours a day dedication to public service.  They make more decisions that affect the lives of their friends and neighbors than anyone else.  The old maxim, "All politics is local," is epitomized in the role of mayor.  Folks, being mayor of a city is where the rubber meets the road.
In looking all over the state, it appears that most Alabamians are content with the jobs their mayor is doing.  In almost every contest around the state, the incumbent mayor turned away the challenger usually by a wide margin.  Indeed, a good many of the incumbent mayors in the Heart of Dixie had no opposition.
Many of these incumbent mayors were reelected without opposition. Gordon Stone, the mayor of Alabama's fastest growing community, Pike Road, will be entering his fifth term as mayor.  Pretty soon Pike Road will have to start calling themselves a city.
Vestavia's Mayor, Ashley Curry, won a second term without opposition.  This former retired FBI agent has done a yeoman's job managing this upscale, Jefferson County suburb.
Jasper Mayor, David O'Mary, who escaped opposition, will begin a second term.  He has run Jasper like a well-tuned engine.Albertville mayor, Tracy Honea, garnered a third term without opposition. Luverne Mayor Ed Beasley was also unopposed.
In the contested races, most of the matchups were no contest.Two of Alabama's largest and most prosperous cities, Huntsvilleand Hoover, had mayoral races. Tommy Battle coasted to an easy 78 to 22 reelection victory in Huntsville. If Kay Ivey opts to not run for reelection in 2022, Battle will be favored to win the governor's race. However, being Governor of Alabama would be a demotion to being Mayor of Huntsville.
Hoover citizens must approve of Mayor Frank Brocato's job performance. Brocato trounced Hoover City Council President Gene Smith by a 76 to 24 margin.
Opelika's popular and effective, longtime mayor, Gary Fuller, turned back his challenger 66 to 34 to win a fifth term.
In Cullman incumbent mayor, Woody Jacobs, won a second term overwhelmingly. Hamilton Mayor Bob Page won a second term. Troy's 48-year-old mayor, Jason Reeves, won reelection to a third four-year term with 74% of the vote. Incumbent Eufaula Mayor Jack Tibbs won an impressive 68% victory for reelection over two opponents.
Prattville Mayor Bill Gillespie may have turned in the most impressive showing.  He shellacked former City Councilman Dean Argo 70 to 30.  His fellow citizens must approve of frugality with their city finances. Wetumpka's popular and hardworking, longtime mayor, Jerry Willis, turned back his challenger by a 69 to 31 margin. In neighboring Millbrook incumbent mayor, Al Kelley, won reelection 67 to 33. Mayor Kelley has overseen the growth of his city from 6,000 in population to over 20,000. Tallassee reelected Mayor John Hammock to a second term.
Clanton lost their mayor of three decades, Billy Joe Driver, to COVID this year.  His successor will be Jeff Mims, who won the election in the Peach City. Mike Oakley won the mayor's race in Centreville with a 60% margin.  It is proper and fitting that an Oakley will be Mayor of Centreville.
Bessemer Mayor Kenneth Gulley won a landslide reelection garnering 68% of the vote. Incumbent Pell City Mayor Bill Pruitt won reelection by an impressive 73 to 27 margin.Longtime Greenville Mayor Dexter McLendon won reelection in the Camellia City. Opp's first female mayor, Becky Bracke, won a second term with 60% of the vote.
There were two mayoral upsets on August 25. Scottsboro's incumbent mayor was defeated by challenger Jimmy McCamy.In the thriving, growing city of Fairhope challenger Sherry Sullivan trounced incumbent mayor Karin Wilson.
There are runoffs for mayor in several major cities, including Enterprise, Ozark, Selma, Tuskegee, Alexander City and Northport.  These cities will elect their mayors on October 6 in runoff elections.
Some of you may be wondering about two of the most populous cities. Tuscaloosa and Dothan have their mayoral races next year in August of 2021. Tuscaloosa's Walt Maddox and Dothan's Mark Saliba will be tough to beat. All politics is local.
If you have not been counted in the census, you have not got many more shopping days to Christmas.
Steve Flowers is Alabama's leading political columnist. His weekly column appears in over 60 Alabama newspapers. He served 16 years in the state legislature. Steve may be reached at www.steveflowers.us.