Zeigler: Kasich would lose every primary if he challenges Trump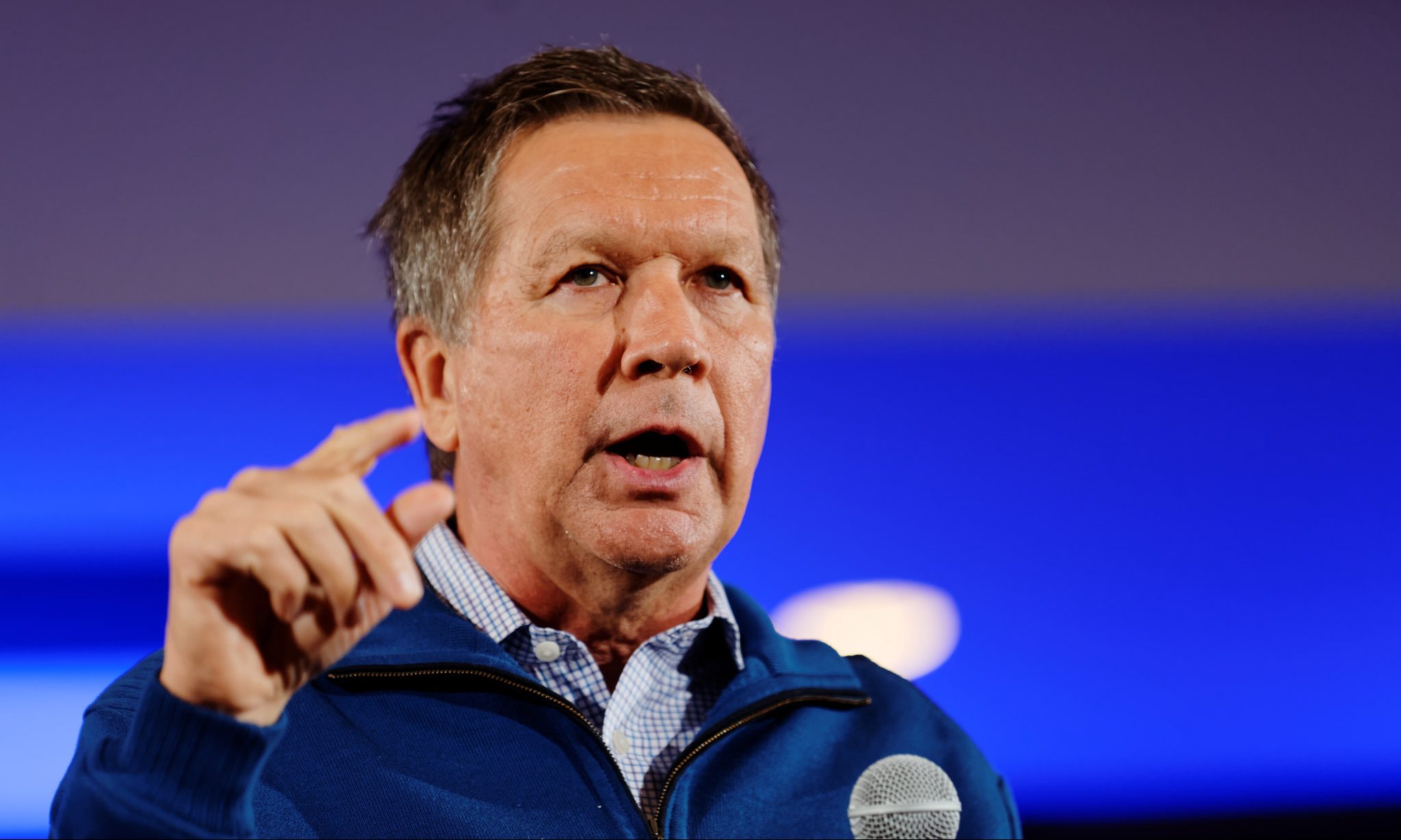 Outgoing Ohio Gov. John Kasich (R) announced that he was thinking seriously about running for President of the United States, challenging President Donald J. Trump in the Republican primary. Alabama State Auditor Jim Zeigler was critical of Kasich's prospects of beating the President in 2020.
"If Gov. John Kasich runs against President Trump, I predict Kasich will lose every primary, including his own state of Ohio," Zeigler said on social media. "Remember last time, the Alabama campaign head for Kasich was Gov Robert Bentley."
During the 2016 presidential campaign, then Alabama Governor Robert Bentley (R) did formally endorse Governor Kasich for President of the United States. Bentley knew Kasich through their work in the Republican Governor's Association. Gov. Bentley also withdrew his later endorsement of Donald Trump in the 2016 general election. Neither action seemed to matter as Trump won the Alabama Presidential primary in a landslide and carried the state in the general election by a larger percentage margin than any Republican since Richard M. Nixon's victory over George McGovern in 1972.
Ohio Gov. John Kasich has been a fierce critic of President Donald Trump. Kasich said that is thinking "very seriously" about another run for president in 2020.
Kasich said Sunday on ABC's "This Week With George Stephanopoulos" that he is having "earnest conversations that go on virtually every day" with his friends and family about running in 2020.
"We need different leadership, there isn't a question about it," Kasich said. "I'm not only just worried about the tone and the name-calling and the division in our country and the partisanship, but I also worry about the policies."
Kasich said that he is concerned about: the rising national debt, the inability to find a solution to the immigration problem, isolationism, and the "rotten deal with the Saudis to look the other way" after the murder of Washington Washington Post columnist Jamal Khashoggi.
"I'm worried about our country in the long term. So, the question for me is, 'What do I do about this?'" he said. Kasich said that he would run only if he thought he could win or if it would be worth it to run to "send a message that can disrupt the political system in this country."
Kasich is 66 and is a former member of Congress. Zeigler did not rule out running as a third party candidate and said that he was keeping all of his options open.
Zeigler was just re-elected as state Auditor with over a million votes. He is reportedly considering a run for the U.S. Senate challenging incumbent Doug Jones (D). Jones is the only Democratic candidate to win a statewide race in Alabama since 2008, when he upset former Chief Justice Roy Moore a year ago.
Coalition of attorneys general file opposition to Alabama attempt to ban curbside voting
The AGs argue that Alabama's suggestion to the courts that curbside voting invites fraud is "unfounded."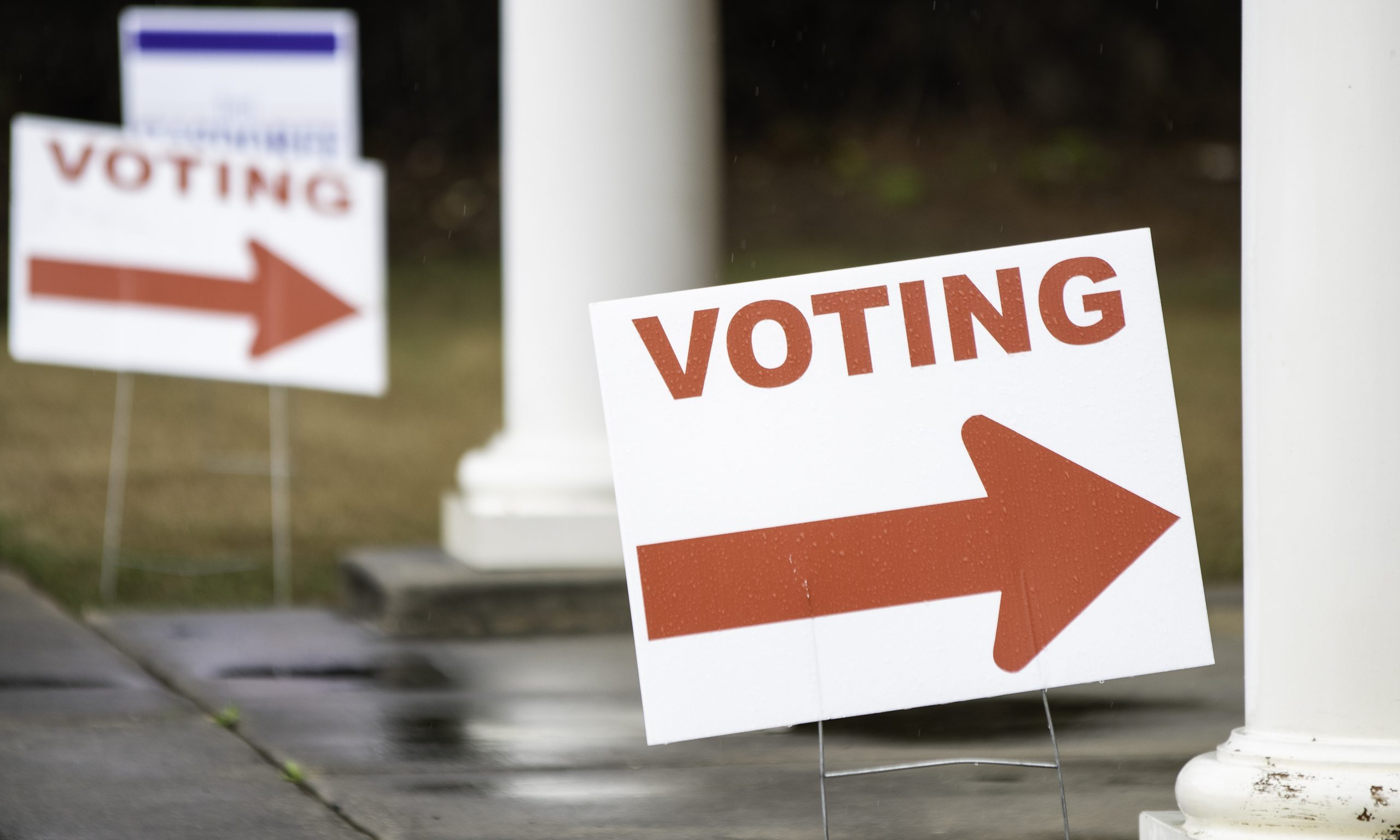 A coalition of 17 state attorneys general have filed an opposition to Alabama's attempt to get the U.S. Supreme Court to ban curbside voting. 
In a friend-of-the-court brief, led by District of Columbia Attorney General Karl Racine, the attorneys general argue to that curbside voting is safer for those at greatest risk from COVID-19, and that a ban on the practice would disproportionately impact the elderly, the disabled and Black Alabamians.
They also argue that Alabama's suggestion to the courts that curbside voting invites fraud is "unfounded." 
"The Presidential Advisory Commission on Election Integrity, established by President Trump following the 2016 election, 'uncovered no evidence to support claims of widespread voter fraud,'" the brief states, adding that there is no evidence that curbside voting in the many states that allow it invites fraud. 
"The practice is longstanding and widespread—as noted, more than half of states have historically offered curbside voting in some form," the brief continues. 
Alabama Attorney General Steve Marshall on Oct. 13 said the state will appeal to the U.S. Supreme Court a federal appeals court ruling allowing curbside voting in the Nov. 3 election. 
A panel of federal appeals court judges on Oct. 13 reversed parts of U.S. District Judge Abdul Kallon's Sept. 30 ordered ruling regarding absentee voting in the upcoming Nov. 3 elections, but the judges let the previous ruling allowing curbside voting to stand. 
The lawsuit, filed by the NAACP Legal Defense and Educational Fund, Southern Poverty Law Center, American Civil Liberties Union, ACLU of Alabama and Alabama Disabilities Advocacy Program, was brought on behalf of several Alabamians with underlying medical conditions. 
"Curbside voting is a longstanding, secure voting option that local jurisdictions have made available to protect the health of vulnerable voters, including elderly, disabled, and voters with underlying health issues," Racine said in a statement. "Curbside voting minimizes the risk to persons who are particularly susceptible to COVID-19, and local jurisdictions should be able to offer this common-sense accommodation to voters. State Attorneys General will keep fighting to ensure that voters can safely make their voices heard at the ballot box this November."
The brief filed by the coalition of state attorneys general comes as the number of COVID-19 hospitalizations across Alabama has been ticking upward.
Racine is joined in the brief by attorneys general from California, Connecticut, Delaware, Hawaii, Illinois, Maryland, Michigan, Minnesota, Nevada, New Mexico, New York, Oregon, Rhode Island, Vermont, Virginia and Washington.