U.S. Marshals capture a suspect in the Galleria Mall shooting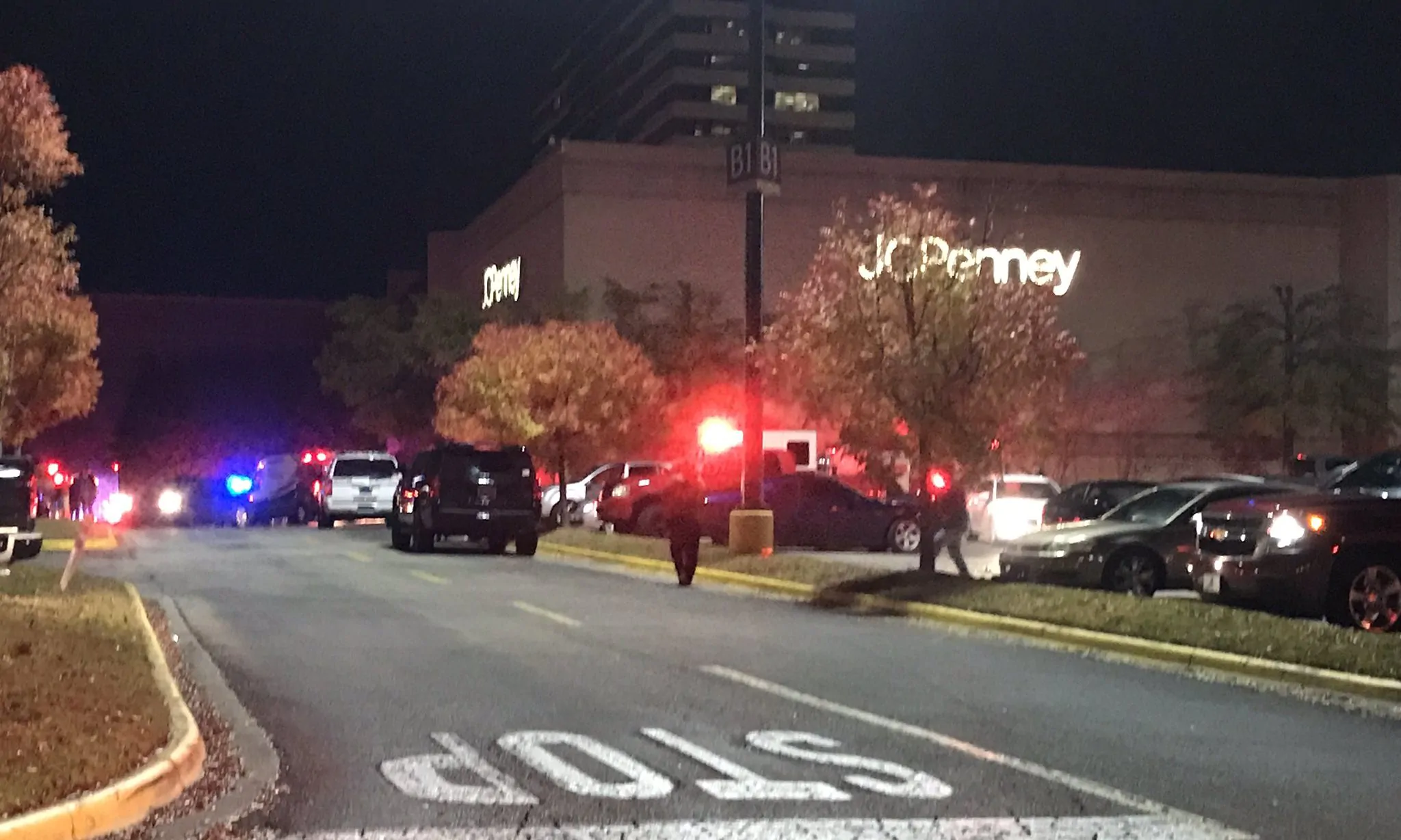 A suspect in the Thanksgiving night Riverchase Galleria Mall shooting in Hoover has been arrested by U.S. Marshals near Atlanta.
Twenty-year-old Erron Marquez Dequann Brown surrendered peacefully to US Marshals Thursday morning at a relative's house in Fulton County, Georgia. He is being held in the Fulton County Jail pending extradition back to Alabama on charges of attempted murder.
Jefferson County District Attorney Danny Carr (D) released a statement on the investigation:
"Today, Erron Brown was arrested for Attempted Murder for the shooting of Brian Wilson that took place at the Galleria Mall on Thanksgiving night." DA Carr wrote. "While charges are being brought against Mr. Brown, ALEA's investigation is not complete and remains ongoing and we will continue to review all evidence submitted to our officer related to this case. We are confident ALEA is working to complete the investigation in a timely manner. However, in light of the fact that so many people were present in the mall that evening, witness interviews are still ongoing. We encourage anyone with information regarding the events that took place in the Galleria to comes forward and speak with investigators about anything they saw or heard. ALEA can be reached at (334) 462-9163. We plan to share as much information about the investigation as we can as soon as we are legally permitted to do so."
U.S. Marshal Frank Lumpka said that the Atlanta area task force was contacted by the Gulf Coast Regional Task Force Wednesday night after getting a warrant for Brown. After Brown is extradited from Georgia, he will be booked into the Jefferson County Jail on $150,000 bond.
According to multiple media outlets, Brown and Wilson, age 18, got into a fight over some sale priced shoes Thanksgiving night at the Riverchase Galleria Mall in Hoover. Emantic Fitzgerald "E.J" Bradford Jr. was a friend of Wilson's and was somehow involved in the altercation. Guns were drawn. It is believed that Brown shot Wilson. A 12 year old girl who was shopping with her grandmother was also shot in the back. A uniformed Hoover Police office who was off duty and working private security for the Riverchase Galleria Mall rushed to the scene, saw Bradford with a gun, and shot the 21 year old in the face. Bradford died from his wounds. Wilson and the 12 year old girl are both recovering from their gunshots. This is just the current understanding of events at the Galleria on the night of November 22 and is subject to change as the investigation is continuing.
The Hoover Police Department has received criticism from civil rights groups and some members of the community for the slaying of Bradford and preliminary reports that Bradford shot Wilson. The Bradford family had been calling for the release of video evidence. The Alabama Law Enforcement Agency (ALEA) has been tasked with investigating the matter.
ALEA released a statement on Thursday, "It is highly likely that prematurely releasing information, including video evidence, would have hampered the investigation's progress thus far, even to the point of deterring key witnesses."
Carr said while charges have been brought against Brown, the state investigation is not complete and remains ongoing. "We are confident ALEA is working to complete the investigation in a timely manner,' however, in light of the fact that so many people were present in the mall that evening, witness interviews are still ongoing."
Brown has only been charged with a crime. He has not yet had a chance to present a defense. Everyone is presumed innocent until found guilty by a jury of their peers.
Civil rights leader and former Democratic presidential candidate Rev. Jesse Jackson Sr. will deliver the eulogy for Bradford at his funeral. The funeral will be at 10:00 a.m. at Boutwell Memorial Auditorium in Birmingham.
(Original reporting by ABC 33/40's Jeff Wyatt, WVTM Channel 13, and the Alabama Media Group's Carol Robinson and Ivana Hrynkiw contributed to this report.)
Three mental health crisis centers coming to Mobile, Montgomery and Huntsville
"Today marks a culture change in Alabama for treatment of individuals with mental illness and substance use disorders," Mental Health Commissioner Lynn Beshear said.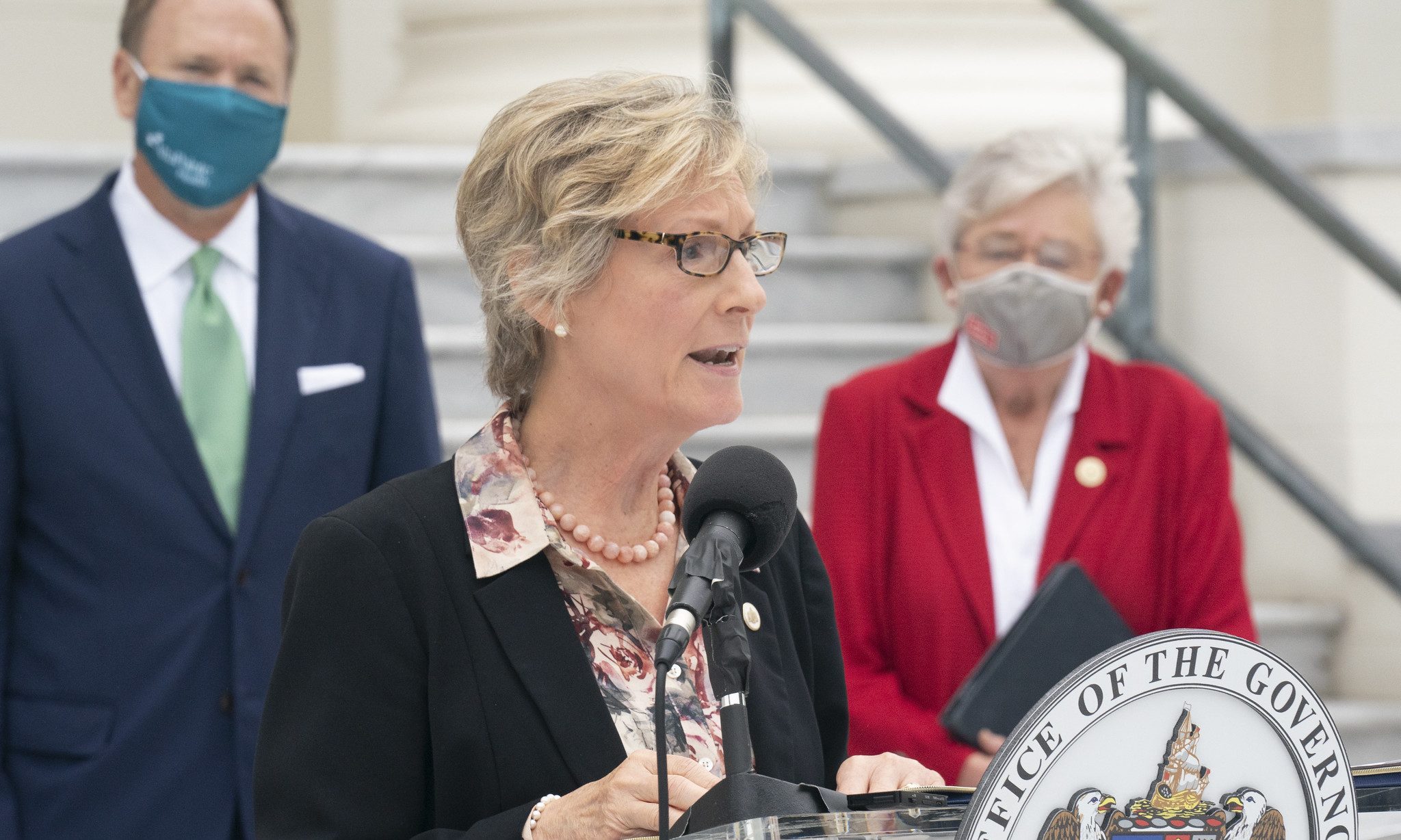 Gov. Kay Ivey on Wednesday announced an $18 million project to create three new mental health crisis centers to be located in Mobile, Montgomery and Huntsville. 
These centers, once in operation, will reduce the number of people suffering from mental health crises who are hospitalized or jailed, Ivey said during a press briefing in front of the Capitol Building in Montgomery. 
"When these facilities are open and fully staffed, these centers will become a safe haven for people facing mental health challenges," Ivey said. 
Lynn Beshear, commissioner of the Alabama Department of Mental Health, said during the briefing that the centers will provide "recovery based" care with "short term stays of a few hours, or up to a few days, to provide treatment, support, and connection to care in the community." 
"Today marks a culture change in Alabama for treatment of individuals with mental illness and substance use disorders," Beshear said. 
Beshear said AltaPointe Health in Mobile will operate one of the three facilities, and once built it is to serve Mobile, Baldwin, Clarke, Conecuh, Escambia, Monroe and Washington counties with 21 new beds, including 15 temporary observation beds. Altapointe will begin with a temporary space while constructing the new facilities, she said. 
Beshear said the Montgomery Area Mental Health Authority is partnering with the East Alabama Mental Health Authority and the Central Alabama Mental Health Authority to serve the 11 counties in Region 3 with 21 new beds, including 10 temporary observation and respite beds. 
"The regional crisis center will be located in Montgomery, and will be open to walk-ins and for drop off by law enforcement, first responders and referrals from emergency rooms," Beshear said. 
Wellstone Behavioral Health in Huntsville was selected to open the third center, and will do so at a temporary site while a new facility is being built, with the help of an additional $2.1 million from local governments, Beshear said. That facility will eventually have 39 beds, including 15 for temporary observation and 24 for extended observation.
"There's not a day that goes by that after-hours care is not an issue in our state," said Jeremy Blair, CEO of Wellstone Behavioral Health, speaking at the press conference. "And so I applaud the Department of Mental Health and the leaders for their efforts in recognizing that and taking it a step further and funding our efforts here." 
Asked by a reporter why a center wasn't located in Jefferson County, one of the most populous counties with a great need for such a center, Ivey said those residents will be served in one of the other regions. 
"Plans are underway to continue this effort. Today's beginning, with these three crisis centers, is just the beginning," Ivey said. 
Ivey added that request for proposals were sent out for these three centers and "it was a strong competition for the location of these three crisis centers." 
Alabama House Majority Leader Nathaniel Ledbetter, R-Rainsville, said during the briefing that more than a year ago, Ivey asked him what the state should be looking at, and that he replied "we're failing miserably in mental health."
Ledbetter said Ivey asked him to take on the challenge of correcting the state's response to mental health, and a team was created to do just that. 
"Working together, today's announcement will not only change Alabamians lives, but will help to save lives," Ledbetter said.