President George H.W. Bush dies at 94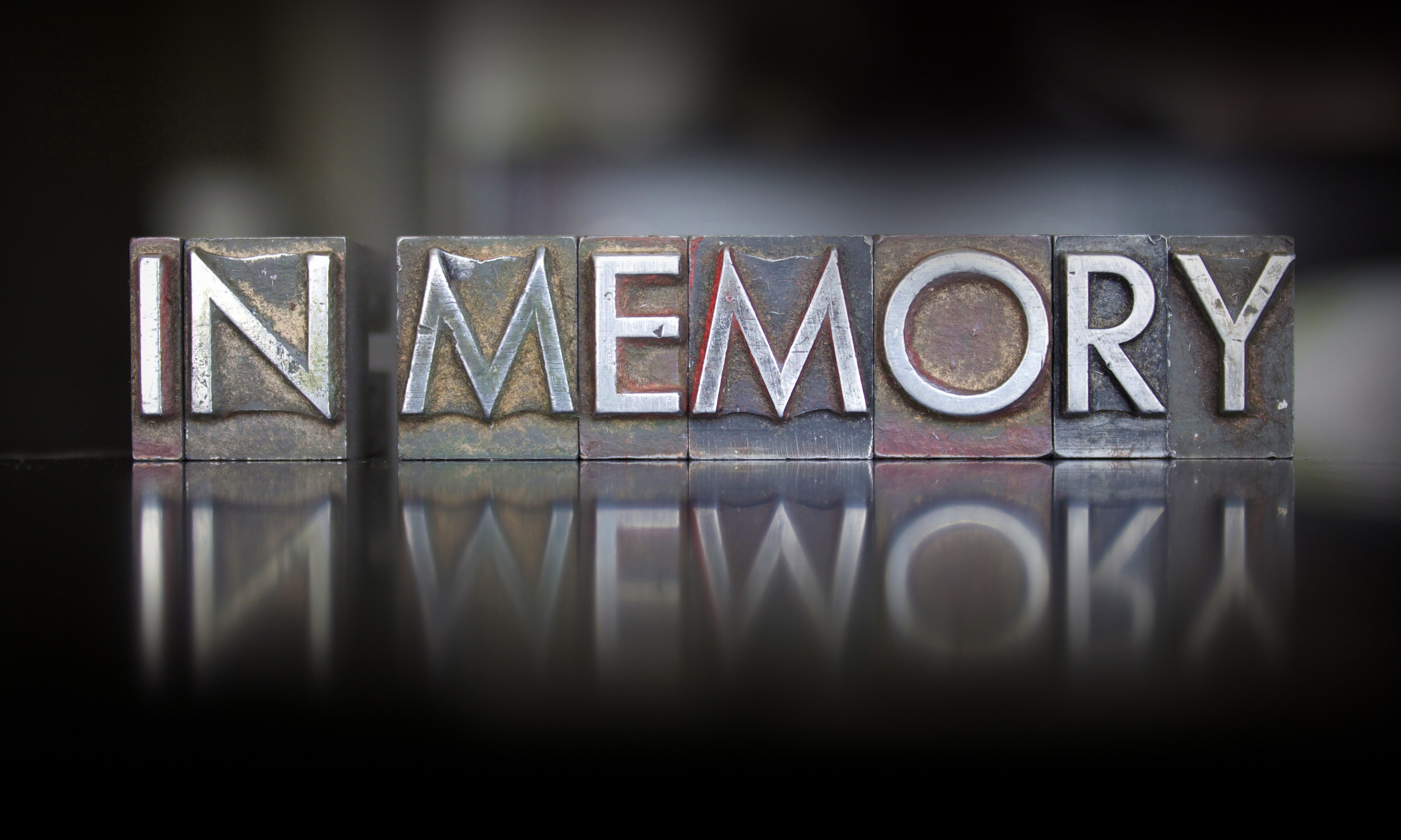 U.S. President George Herbert Walker Bush (R) passed away late Friday night.
Bush was the 41st president of the United States and served from 1989 to 1993.
Prior to his service as President, he was elected Vice President in 1980 and 1984, serving with President Ronald W. Reagan (R). The twelve consecutive years of Republican control of the White House was the longest period of one party control of the Presidency since Democrats held the office from 1933 to 1953 under Presidents Franklin D. Roosevelt and Harry S. Truman.
Bush ran for re-election as President in 1992, losing to then Arkansas Governor William J. "Bill" Clinton (D). Billionaire independent candidate Ross Perot finished a strong third in the election.
Bush's presidency is best remembered for it's foreign policy. Maps, military alliances, and whole national economies changed during the Bush presidency. On Nov. 9, 1989 the Berlin Wall, which along with deadly force, had kept the people of East Berlin from fleeing to the freedom of West Berlin. Warsaw Pact nation after Warsaw Pact nation broke ties with their Soviet overlords and the USSR pulled its military forces out of Eastern Europe, which they had occupied since World War II. The Soviet Union collapsed and divided into 15 Republics, the largest of which is Russia, after 74 years of unprecedented human suffering under its failed communist economic ideology. The fall of the Soviet Union ended the Cold War, which had dominated global affairs since the fall of Nazi Germany in 1945, and greatly diminished the threat of nuclear war, which had been a very realistic threat from the mid 1950s to that point in time.
George Bush was the President during the First Gulf War, in which the United States and its allies freed Kuwait from the Iraqi Dictator Saddam Hussein who had invaded the country and threatened to invade oil rich Saudi Arabia. That war began a series of U.S. involvements in military actions, occupations, and all out wars in the Middle East that has continued all the way to the present day.
Bush was also President when the U.S. invaded Panama to remove the unstable narco-dictator, Manuel Noriega. While Noriega was removed, narco terrorists and drug cartels continue to destabilize much of Latin America to the present. Yugoslavia began its disintegration during the Bush presidency and Nelson Mandela was released from his long captivity in South Africa. Racial Apartheid ended in South Africa during the Bush Presidency. While China adopted tremendous free market reforms that transformed the economy, the Chinese Communist Party bucked the Democracy trend of the 1980s when pro-Democracy supporters were massacred in Tiananmen Square on June 5, 1989 by the Chinese Army.  Bush condemned the slaughter of peaceful Democracy activists; but the Chinese Communist Party has maintained its iron grip on power to this day.
Bush was a successful businessman, the U.S. Ambassador to the United Nations, the Chairman of the Republican National Committee, and a former Director of the Central Intelligence Agency before becoming President. While RNC Chairman Bush asked President Richard M. Nixon (R) to resign.
The media and his political opponents often portrayed Bush as a "wimp." The political cartoonist Gary Trudeau even famously drew Bush as completely invisible. The portrayal had little to do with reality. The real George H. W. Bush was six foot two one hundred and ninety five pounds, flew combat missions for the Navy against the Japanese in World War II, was captain of the Yale baseball team, and celebrated birthdays jumping out of planes with a parachute, solo at age 75 and in tandem as recently as age 90.
Bush was the father of the Governor of Florida, Jeb Bush (R) and the Governor of Texas, George W. Bush (R). Gov. George W. Bush was elected President in 2000 and re-elected in 2004.
President George W. Bush said in a statement, "Jeb, Neil, Marvin, Doro, and I are saddened to announce that after 94 remarkable years, our dear Dad has died. George H. W. Bush was a man of the highest character and the best dad a son or daughter could ask for. The entire Bush family is deeply grateful for 41's life and love, for the compassion of those who have cared and prayed for Dad, and for the condolences of our friends and fellow citizens."
He was preceded in death by his wife, Barbara Bush, who died in April.
Alabama's Black Belt lacks quality internet access, report finds
Twenty-two of 24 Black Belt counties are below the statewide average of 86 percent of the population who have access to high-speed internet, and two Black Belt Counties — Perry and Chocktaw — have no access at all. 
During an online video briefing Monday on a report about a lack of internet access in Alabama's Black Belt, University of Alabama student Brad Glover warned reporters that he could get kicked off the briefing at any moment. 
That's because he was talking during the video briefing by way of audio only, using his cell phone, as he does not have access to high-speed internet access at his Linden, Alabama, home in the Black Belt's Marengo County. 
The COVID-19 pandemic that sent students home to study online left many in the Black Belt and other rural parts of Alabama in the lurch, without access to the high-speed internet enjoyed by so many other Americans, according to the latest report in the University of Alabama's Education Policy Center's Black Belt 2020 series. 
The latest report, titled "Internet Access Disparities in Alabama & the Black Belt," found that 22 of 24 Black Belt counties, as defined by the Education Policy Center, are below the statewide average of 86 percent of the population who have access to high-speed internet, and two Black Belt Counties — Perry and Chocktaw — have no access at all. 
"It is still a terrible struggle for me to connect to get the things done that are required," said Glover, who interned with the Education Policy Center. 
Stephen Katsinas, director of the Education Policy Center, said that in the 1930s, nine of ten rural homes lacked the electric service that urban American homes, by that point, had for 40 years. 
"The Rural Electrification Act was passed to address this abject market failure," Katsinas said. "Today, as the COVID pandemic has shown, access to high-speed internet is as essential to rural Alabama as the REA was in the 1930s. Alabama must directly address the market failures that exist today to bring high-speech internet to every rural Alabamian, so that our rural workforce can access the lifelong learning skills they need, and our rural businesses can compete globally." 
The COVID-19 pandemic has also spotlighted the need to expand the growing area of telemedicine. 
Dr. Eric Wallace, medical director of Telehealth at UAB, told reporters during the briefing Monday that patients are largely doing telehealth from their homes, and explained that disparities in access to high-speed internet present a problem for them. 
"Since the COVID-19 pandemic began, UAB has done approximately 230,000 telehealth visits, and 60 percent of those were done by video," Wallace said. 
"Forty percent are audio only, and why is audio only? It's because we do not have broadband," Wallace said. "So it's not just broadband. It's broadband. It's tech literacy. Socioeconomics, to have a device in your home. It's all of that."
Wallace said that the coronavirus crisis has made clear that telemedicine is a "100 percent necessity" and that patient satisfaction studies make clear it's not going anywhere. 
The reasons for disparities in access to high-speed internet are myriad, explained Noel Keeney, one of the authors of the report and a graduate research assistant at the Education Policy Center. 
Keeney noted a study by BroadbandNow that estimates there are 154 internet providers in Alabama, but there are 226,000 Alabamians living in counties without a single provider, and 632,000 in counties with just a single provider. 
Even for those with access to internet providers, Keeney said that just approximately 44.4 percent of Alabamians have internet access at a cost of $60 monthly or below. 
"If we really care about our rural areas, we need to make an investment, and it needs to cut off that cost at a very low rate," Wallace said. 
Katsnias said there's a growing consensus on the part of Alabama's political leaders that access to high-speed internet is an important issue, noting that Gov. Kay Ivey in March 2018, signed into law the Alabama Broadband Accessibility Act, which has given internet access to nearly 100,000 Alabama students. 
"In March, Gov. Ivey awarded $9.5 million in broadband expansion grants, with a significant amount going to Black Belt communities," the report reads. "This was followed by $5.1 million in additional grants in May." 
"The State of Alabama also allocated $100 million in federal CARES Act-related dollars for "equipment and service for broadband, wireless hot spots, satellite, fixed wireless, DSL, and cellular-on-wheels to increase access for K-12 students undergoing distance learning," the report continues. 
An additional $100 million in CARES Act funds were made available to facilitate virtual learning across Alabama's K-12 schools, researchers wrote in the report, and another $72 million in federal aid went to the state's colleges and universities. 
Katsinas said however those federal funds are spent, the state still needs a long term plan for how to address the disparities in access to high-speed internet. 
"We need a long term plan and we need to do what we can do immediately," Katsinas said
Read more of the Education Policy Center's reports in the "Black Belt 2020" series here.