Saturday was Rosa Parks Day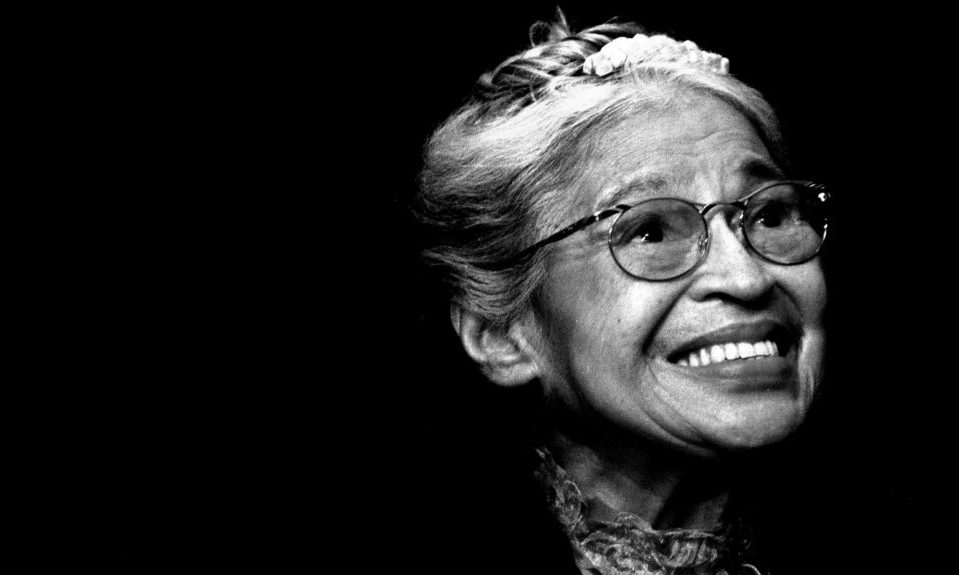 Saturday, events were held in Montgomery to commemorate Rosa Parks role in desegregating the public transit system in Alabama's capital city.
Alabama Governor Kay Ivey (R) said on social media, "It was 63 years ago, today, that a Montgomery woman would change the course of history by refusing to get off a bus. With the full support of the Legislature, we've designated Dec. 1 as Mrs. Rosa L. Parks Day in AL. May we forever remember her courage & civil rights legacy."
Congresswoman Terri Sewell (D-Selma) said, "Today we pay tribute to the bold and courageous Rosa Parks! By refusing to give up her seat to a white man on a Montgomery, Alabama, city bus in 1955, Ms. Parks helped kick-start an organized bus boycott that began the day she was convicted of violating the segregation laws. The boycott ultimately led to the U.S. Supreme Court ruling that segregation was unconstitutional. Her courage inspires me and reminds me that we all have the power to change the world if we're willing to do what is right!"
On December 1, 1955 Rosa Parks, a Black 42-year-old seamstress refused to give up her seat to a White man as the law required. Parks was arrested for civil disobedience. The Montgomery NAACP reacted by declaring a boycott of the Montgomery Bus system. The boycott lasted 381 days, until finally the city was forced to capitulate. The boycott drew national and international attention to the Jim Crow laws in the South at the time and established the Reverend Dr. Martin Luther King Jr. as the head of the Civil Rights Movement. Eventually the U.S. Supreme Court ruled that segregation of public transit was unconstitutional. Parks could not find work following the events of 1955 and had to leave Alabama. Eventually, she worked for Congressman John Conyers (D-Michigan) for 20 years. She sometimes is credited as being, "The Mother of the Civil Rights Movement."
Despite inclement weather there were ceremonies honoring Parks at Troy University's Rosa Parks Museum, the Dexter Avenue Baptist Church, Alabama State University starts and at St. Paul A.M.E Church in Montgomery, where Parks was a member. That evening a historical marker was unveiled at St. Paul A.M.E. Church.
Economic Developer Nicole Jones attended the events in Montgomery and told the Alabama Political Reporter, "I feel grateful to have spent a portion of 1 December in Montgomery to commemorate the legacy of Rosa Parks, a woman of courage and strength, on the first official Rosa Parks Day. The day commenced with a service and the unveiling of a historic marker in Rosa Parks' honor in front of her home church, St. Paul A.M.E. on Patton Avenue. In this historic and sacred setting, Carver High School Choir and Alabama State University Choir brought me to tears with one of the most beautiful performances I have ever heard."
The Alabama legislature passed the resolution unanimously to declare December 1, Rosa Parks Day. The legislation was sponsored by Representative Laura Hall (D-Huntsville) and carried in the Senate by Senator Vivian Figures (D-Mobile). Gov. Ivey signed the bill.
Parks was interviewed later about what motivated her to make the decision that she did.
"I thought about Emmett Till (who was lynched in Mississippi on 28 August 1955 at age 14), and I could not go back," Parks said. "My legs and feet were not hurting, that is a stereotype. I paid the same fare as others, and I felt violated. I was not going back."
"People always say that I did not give up my seat because I was tired; but that isn't true," Parks said. "I was not tired physically or no more than I usually was at the end of a working day. I was not old, although a lot of people have an image of me as being old then. I was forty-two. No, the only tired I was, was tired of giving in."
Fauci calls on governors in states with surging cases to issue mask orders
As COVID-19 deaths in Alabama passed 1,000 on Tuesday, Dr. Anthony Fauci called on governors to issue face mask orders to slow the spread of the virus.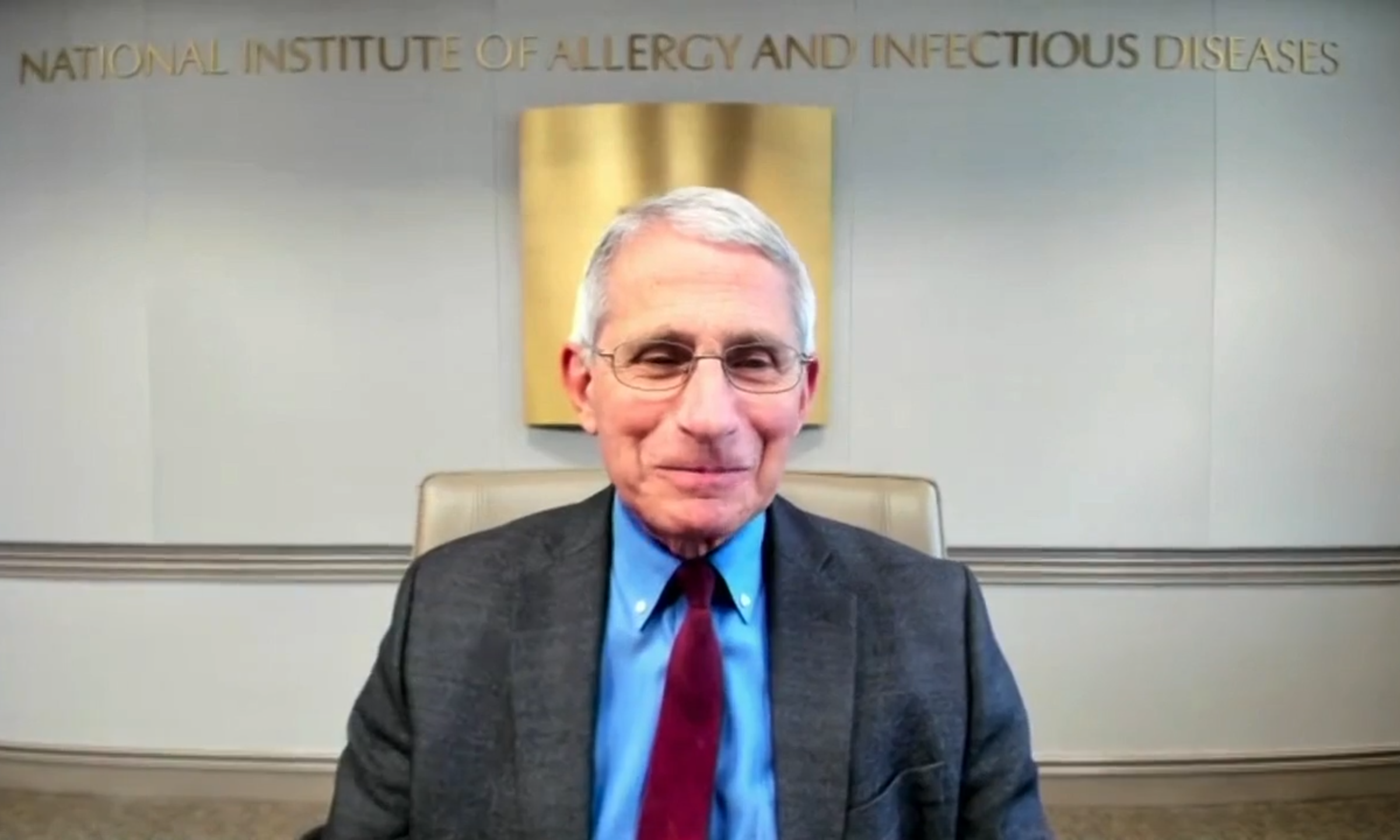 As COVID-19 deaths in Alabama passed 1,000 on Tuesday, a member of the White House's coronavirus task force called on governors to issue face mask orders to slow the spread of the virus.
Dr. Anthony Fauci, head of the National Institute of Allergy and Infectious Diseases and a member of the White House's coronavirus task force, when asked by APR whether he'd like to see governors in states with surging cases institute statewide orders to wear masks, said yes.
"I do believe a statewide mask order is important because there is a variability in people taking seriously or even understanding the benefit of masks," Fauci said during a press conference, hosted by U.S. Sen. Doug Jones, D-Alabama on Tuesday. "Masks make a difference. It is one of the primary fundamental tools we have."
Alabama Gov. Kay Ivey on June 30 extended her "safer-at-home" order until July 31, but declined to institute any further mandates despite surging new cases and hospitalizations.
Fauci also said that social distancing and the closure of bars are important to communities looking to slow the spread.
"Fundamental things like masking, distancing, washing hands, closing bars — if you do that, I think it will be a giant step toward interfering with the spread in your community," Fauci said.
At least 1,007 people have died statewide from COVID-19, according to the Alabama Department of Public Health.
New daily COVID-19 cases in Alabama dipped below 900 for the first time in six days, but just barely, with 888 new cases on Tuesday. Thirty-one percent of the state's total confirmed cases have come within the last two weeks.
Alabama's hospitals on Monday were caring for more COVID-19 patients than at any time since the pandemic began.
UAB Hospital had 86 coronavirus patients on Monday, the highest the hospital had seen. Huntsville Hospital had 72 COVID-19 patients on Monday, and the surge in cases prompted the hospital to cancel elective surgeries and convert three surgical floors to COVID-19 care, according to AL.com.
At East Alabama Medical Center in Opelika there were 41 COVID-19 patients on Monday, which was the highest the hospital has seen in weeks and not far from the hospital's peak of 54 patients on April 11.
The average age of those becoming infected with coronavirus has dropped by 15 years since the beginning of the pandemic, Fauci said, which has lowered the overall death rate due to the virus, as younger people usually fair better, but not if that young person has an underlying medical condition.
"We are now getting multiple examples of young people who are getting sick, getting hospitalized and some of them even requiring intensive care," Fauci said, adding that even those young people who have coronavirus but are asymptomatic can spread the virus to others, who may be more compromised.
Fauci warned against pointing to the overall declining death rate and becoming lax about coronavirus, and said that "it's a false narrative to take comfort in a lower rate of death."
"There's so many other things that are very dangerous and bad about this virus. Don't get yourself into false complacency," Fauci said.
Dr. Don Williamson, president of the Alabama Hospital Association, told APR on Monday that it may take several weeks to learn whether the increasing number of those hospitalized in Alabama will worsen and require ICUs and ventilators, and possibly lead to a rise in deaths.
"We just don't know yet. We don't know which way we're going to go," Williamson said Monday. "We just know we got a whole lot more cases than we had a month ago, and we've got a lot more hospitalizations than we had a month ago."
Asked about his thoughts on the state of the virus in Alabama, Fauci said that what's alarming is the slope of the curve of new daily cases.
"When you see a slope that goes up like that you've got to be careful that you don't get into what's called an exponential phase, where every day it can even double, or more," Fauci said. "You're not there yet, so you have an opportunity, a window to get your arms around this, and to prevent it from getting worse."
Speaking on what's become the politicization of the wearing of face masks, Fauci said that politicization of any public health matter has negative consequences. President Donald Trump does not wear face masks in public, prompting concern from many that by doing so he's suggesting to the public that masks aren't needed. The issue is divided rather sharply along partisan lines.
In a recent Quinnipiac University poll, two-thirds of voters, 67 percent, said Trump should wear a face mask when he is out in public, but while 90 percent of Democrats and 66 percent of independents say the president should wear a mask in public, just 38 percent of Republicans said the same.
"I mean, obviously today, it's no secret to anybody who lives in the United States that we have a great deal of polarization in our country, unfortunately," Fauci said. "We hope that changes, but there's no place for that when you're making public health recommendations, analysis of data, or any policies that are made. That will always be a detriment to do that."